ComplexCon AR Reveal Experience
Augmented Reality for Sneakerheads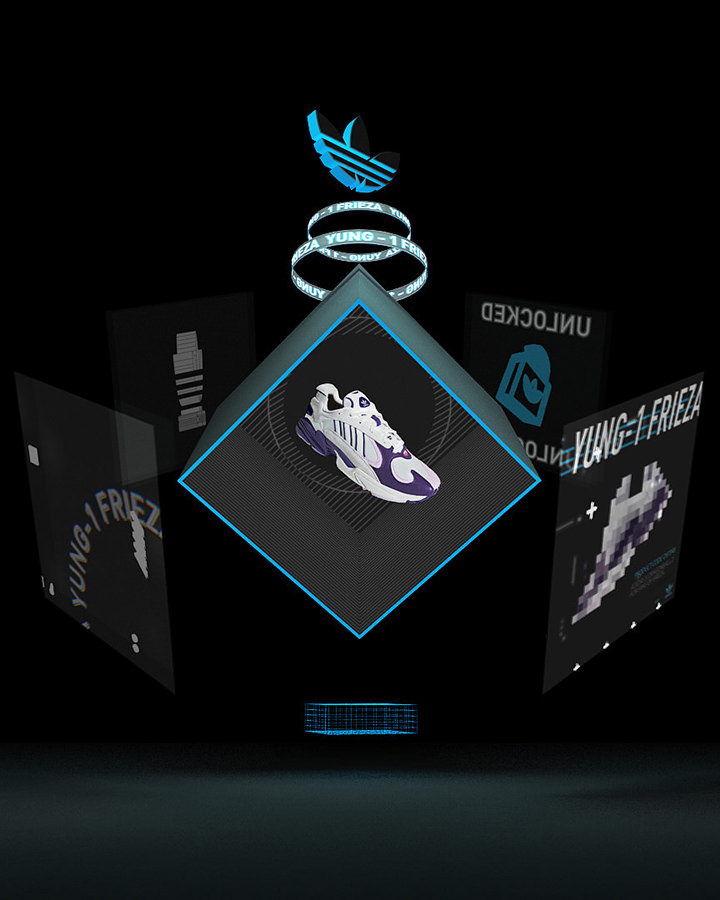 Dropping New Kicks in Style
What we dream of the future may not always come to pass: robots who cook for us, planets run by apes, self-driving cars that can get us safely through a Del Taco drive through… But sometimes, the future of technology exceeds our imagination, as is the case with Augmented Reality. Adidas wanted to implement AR technology for their sneaker drop campaign at ComplexCon. Joining forces with Jam3, we helped bring them something fresher than the usual limited-edition shoe drop affair.
AR is a medium that enables unique interaction in a reality just out of sight, but within reach. For the activation at ComplexCon, multiple shoe drops would reveal themselves via AR within a physical cube suspended over the heads of attendees. At specific times, users would be alerted on a custom app and told to point their phones up to a static trigger cube suspended from the ceiling. Guests would watch as the AR content opened to reveal Adidas' newest and raddest set of kicks.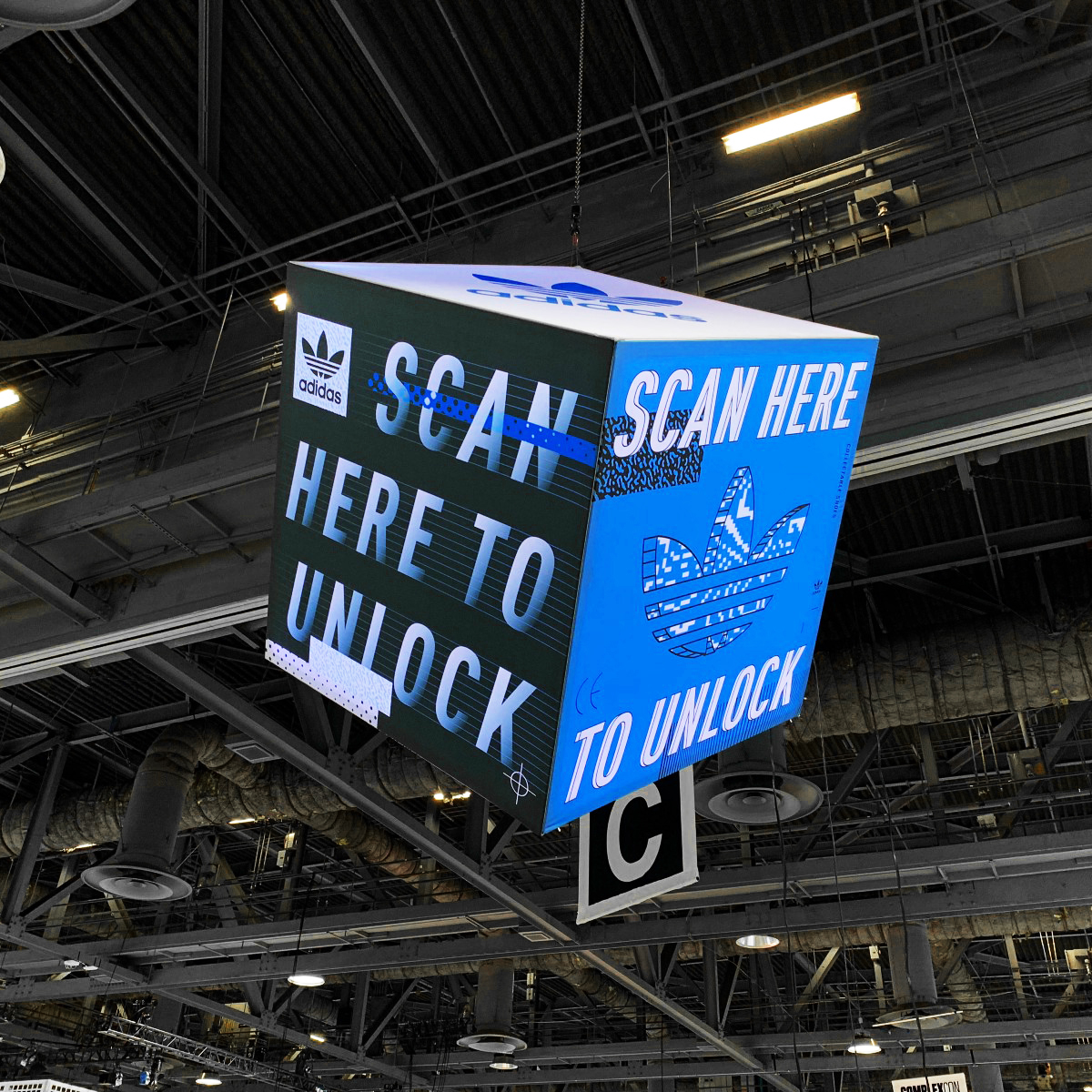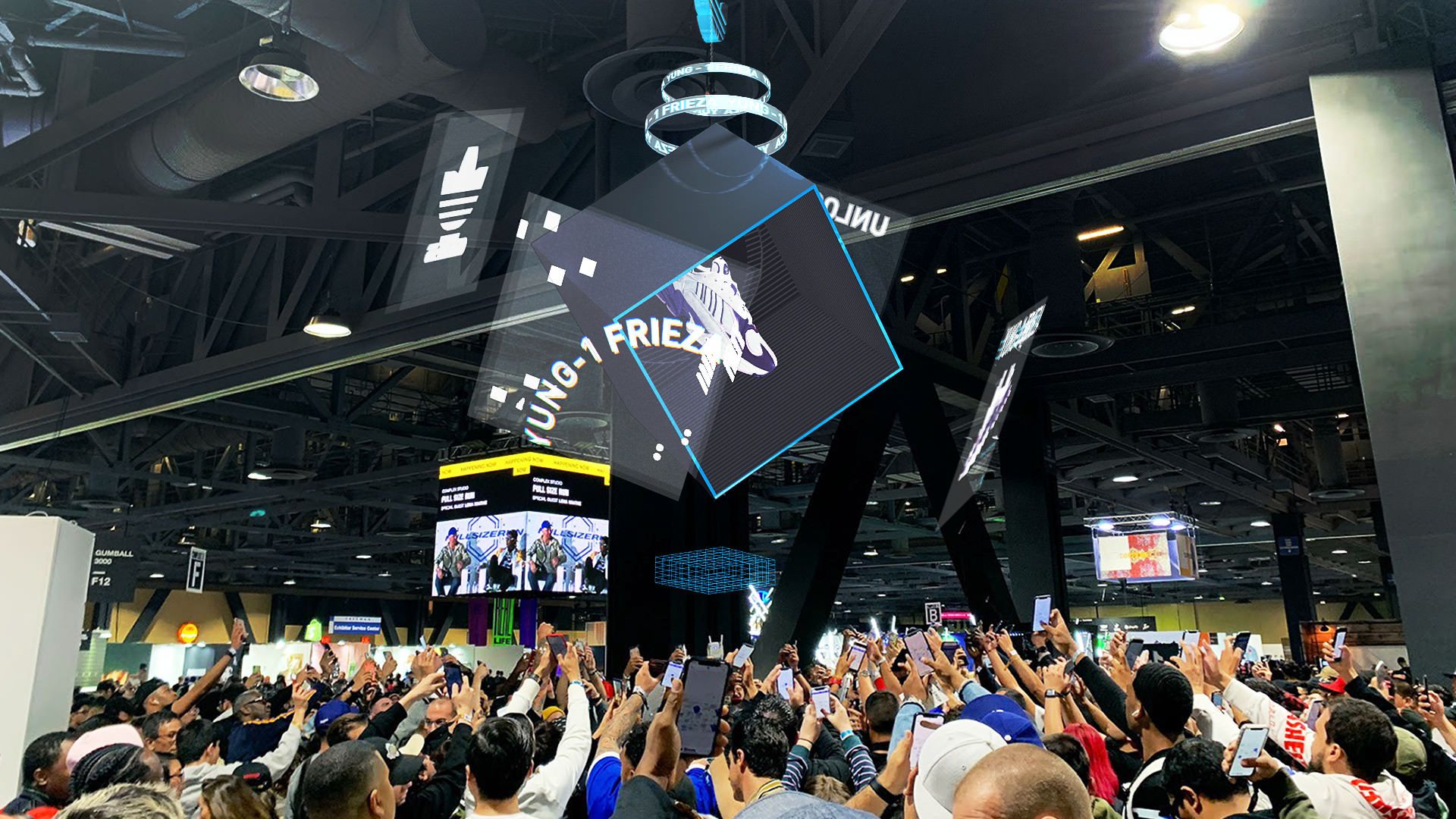 ComplexCon is a cutting edge, streetwear culture paradise. A place where exclusive product comes to both debut and sell-out. In total, there were 8 limited-edition Adidas shoe drops, each with its own content and unique design collaboration with artists, fashion designer, sports icons, and of course, a Japanese anime TV series. Each drop amassed throngs of Adidas fans under the giant floating cube, waiting to be the first to not only catch a glimpse, but snatch them up.