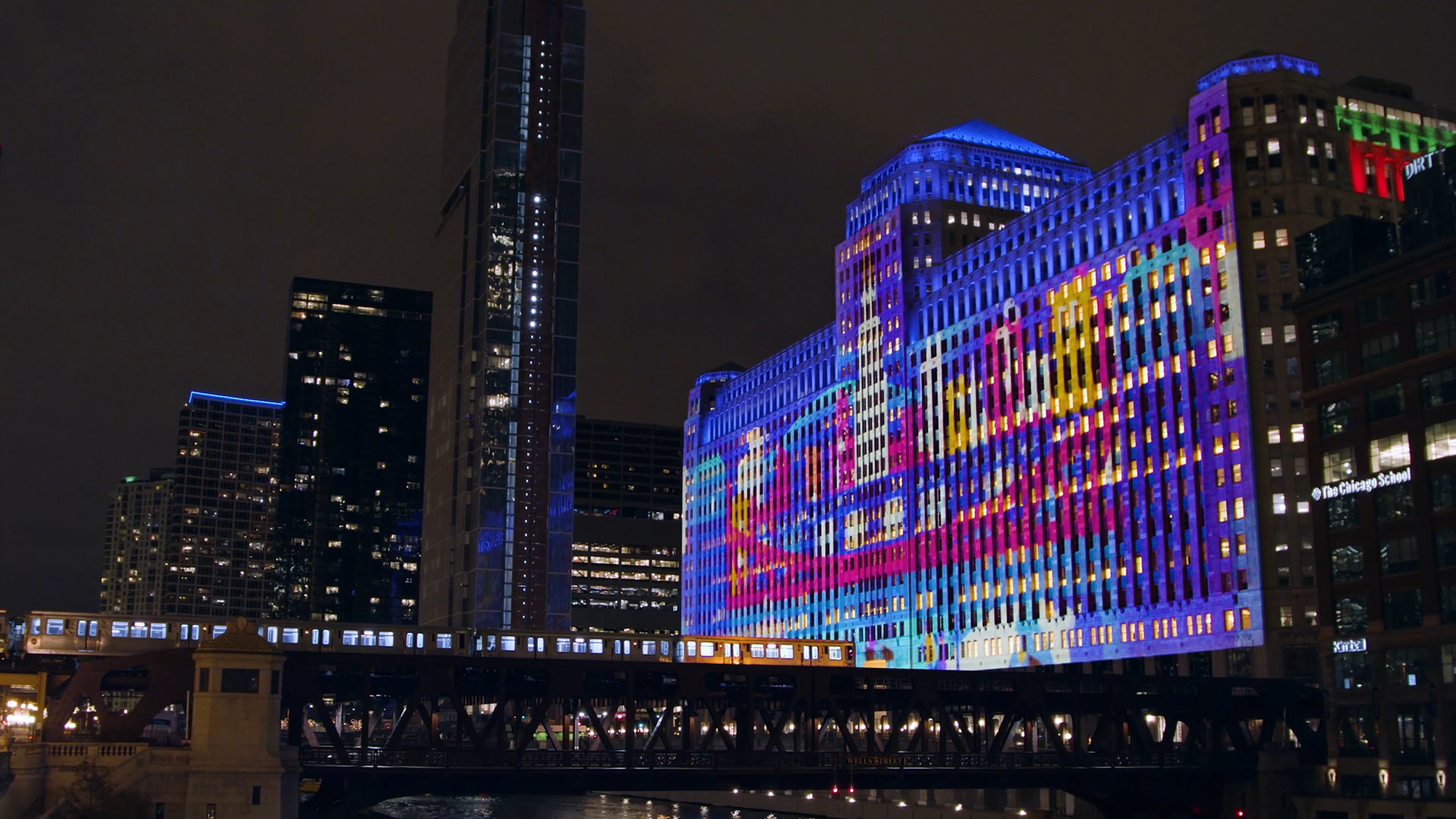 ANIMATING A WINDY CITY WONDERLAND
One of the most historically rich places along Chicago's beautiful riverfront is the Mart building. In 2018, they kicked off Art on theMart with the intention of becoming the largest and longest-running digital art projection in the world over the following thirty years. StandardVision came to us for help creating a series of festive animations for Art on theMart called "Windy City Wonderland". We produced the series of videos and they projection-mapped them onto the face of the building for the holidays.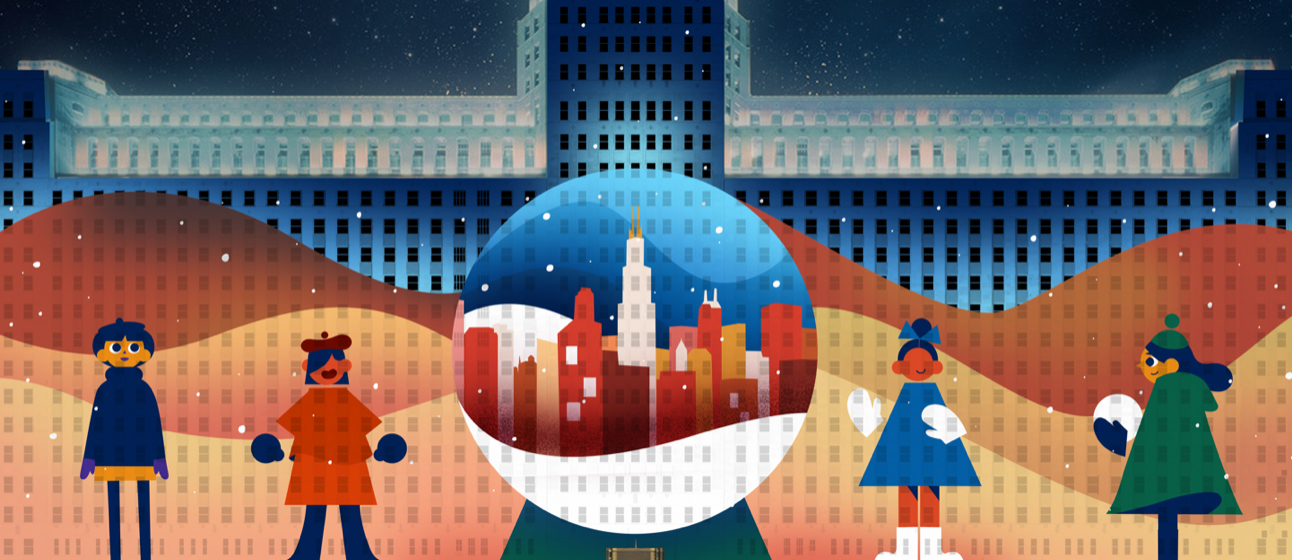 Bringing Downtown Chicago to Life
For the 2019 holiday season, we designed and animated a three part story that visited some of Chicago's famous landmarks, in the snow and sun. Places like the elevated trains, Buckingham Fountain, Navy Pier's Ferris Wheel, The Bean at Millenium Park, and the Willis Tower all make cameos. In between each story, the city skyline comes to life as night sets in and snow blankets the city. Core to the look and feel of our design style was the fact that this was going to be projected on a massive building facade. Our style remained minimalist and bold to help stand out on the busy surface. Elements such as camera moves and character movements had to be precisely adjusted for visibility. Working with the projection system also meant taking into account colors and light pollution that would affect the visibility. A tricky projection in the heart of a bustling city.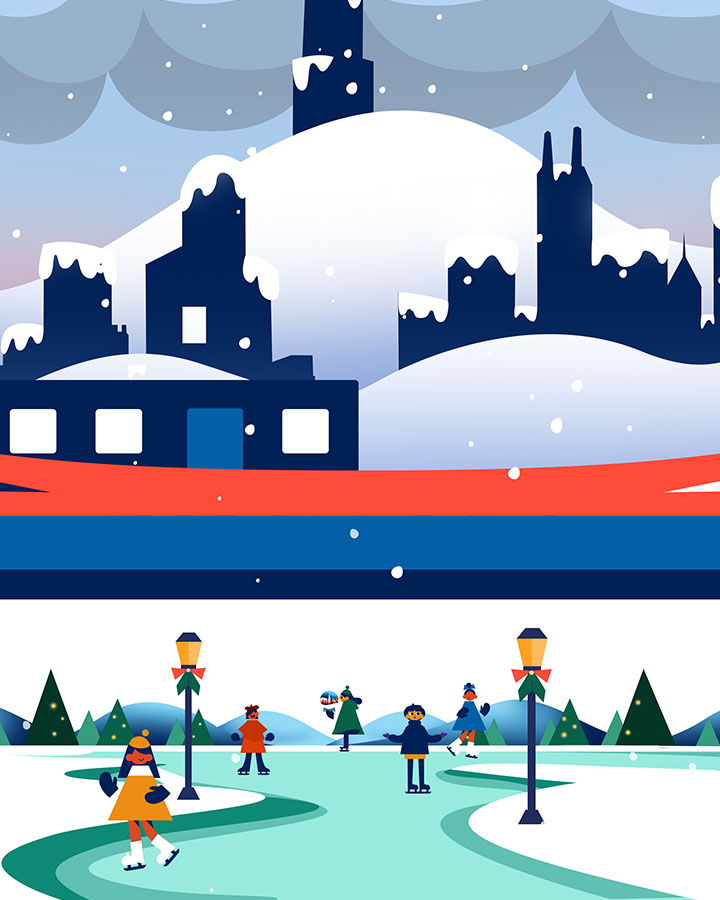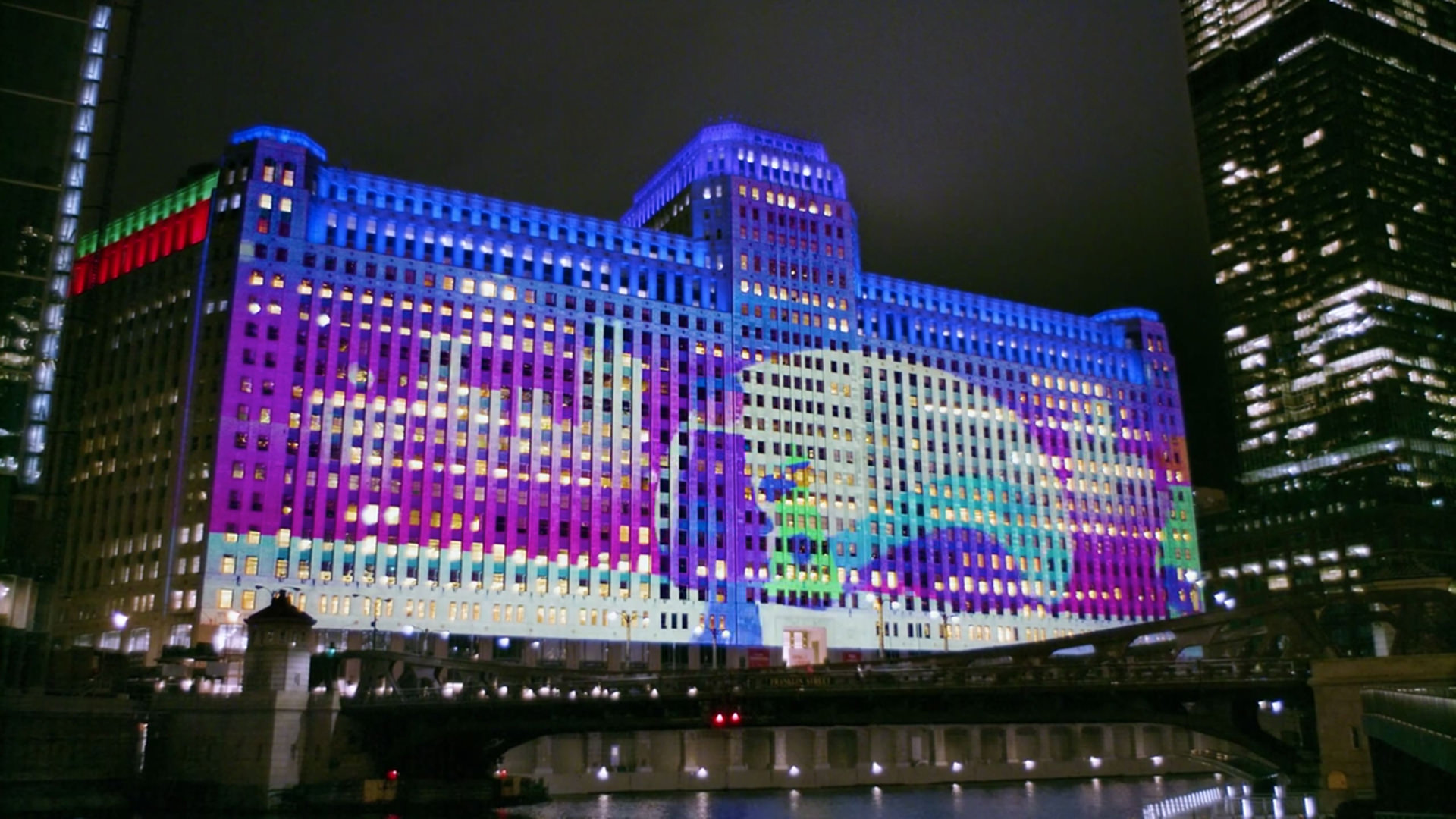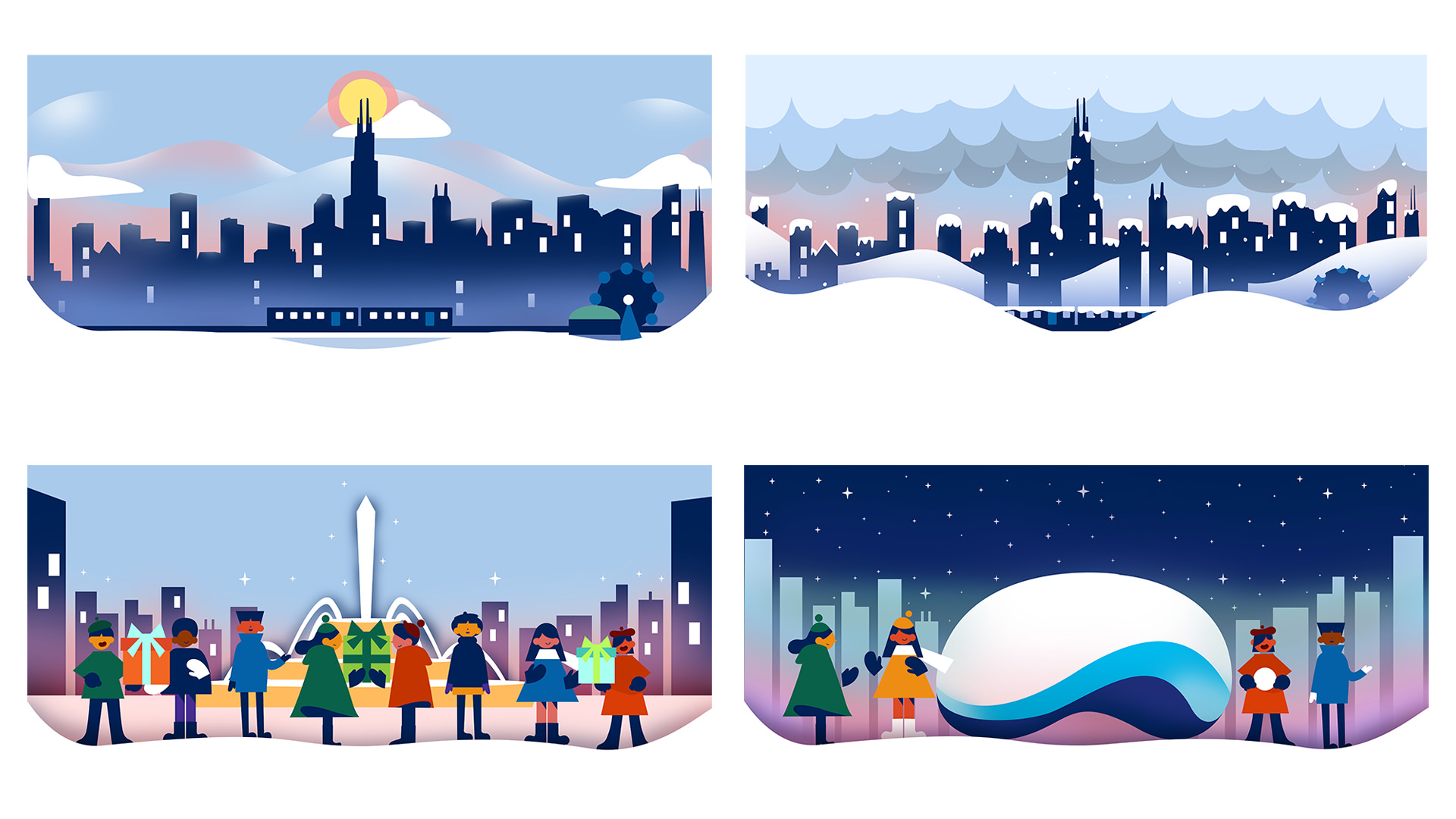 25 Stories of Holiday Cheer
Our animation played every twenty minutes from roughly 5pm to 7pm starting in late November and continuing through the holidays. It was covered by the local ABC Chicago affiliate which featured some live-action footage of the massive 2.5-acre projection. This public art project brought an immeasurable amount of holiday joy to Chicagoans, and that's a major win in our book. We also jump at the chance anytime we can put our work on buildings. It's an honor to have our work displayed on a building with such a rich history in the heart of a city as amazing as Chicago.