Interacting with Art Activism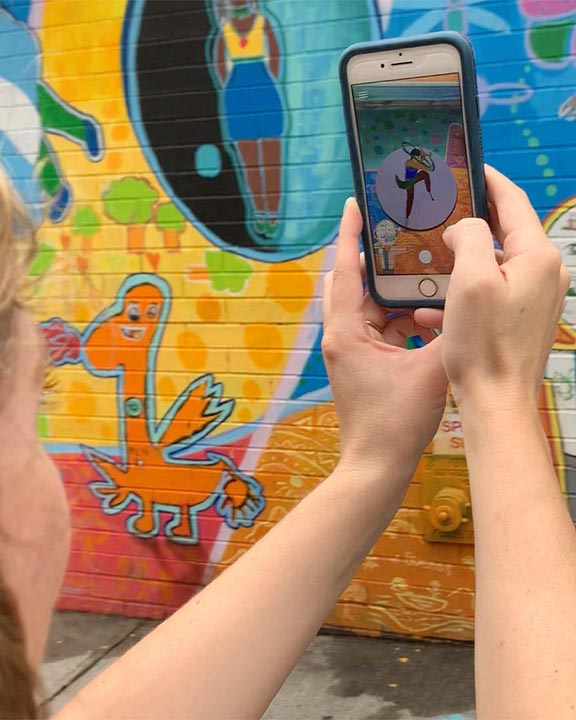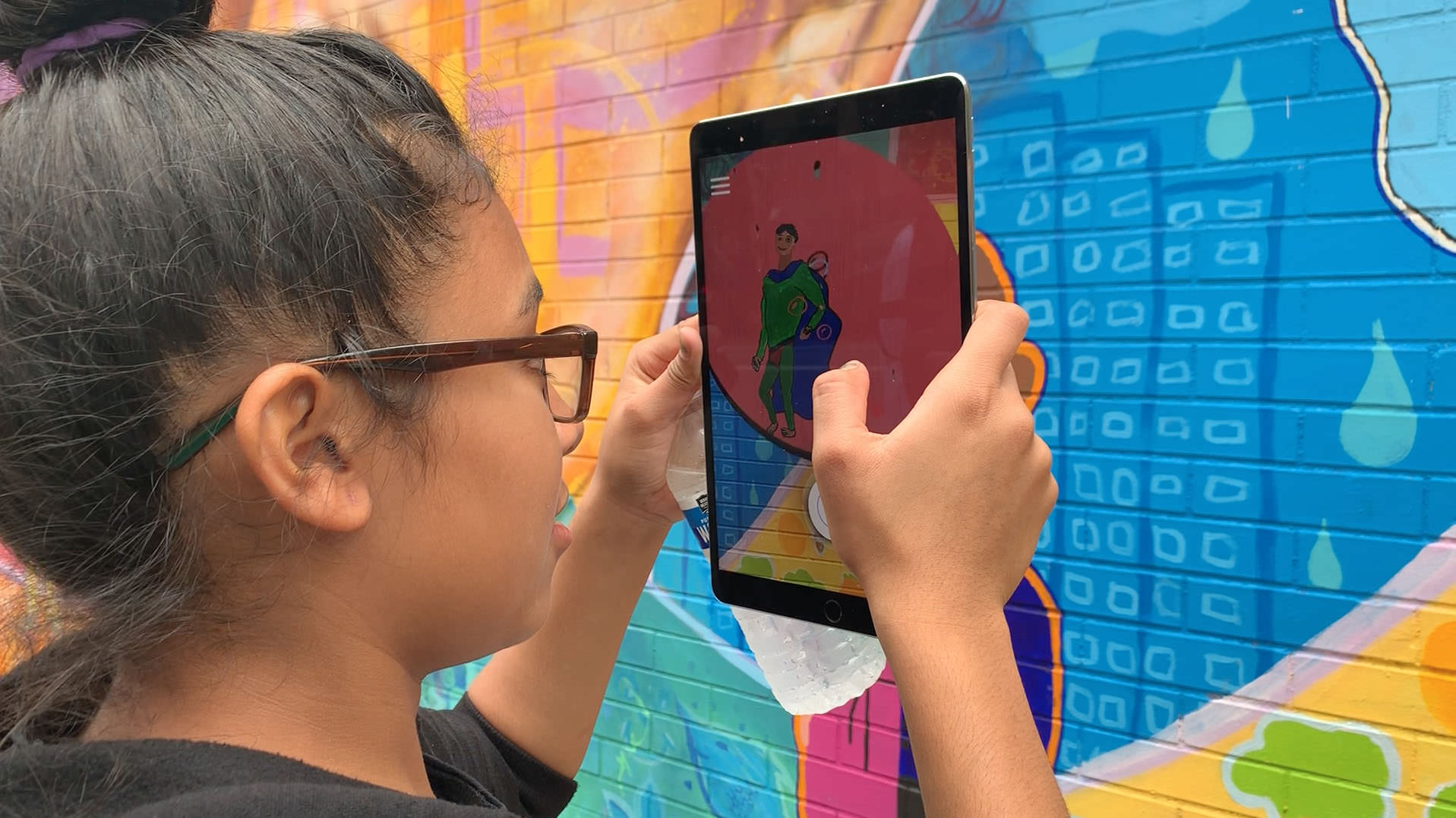 Ever since KRS-One rapped the visuals, claiming "I'm writin' my name, in graffiti on the wall," we've been feelin' it. All 28 times he says it. So, when Joel Bergner co-founder of Artolution, a community-based public arts organization, reached out for our help bringing life to the drawings of some exceptional young people, we hopped to it. The task at hand: develop an Augmented Reality extension of a community mural designed around characters created by a group of young asylum seekers, and do it with their help.  After all, this was their time to shine.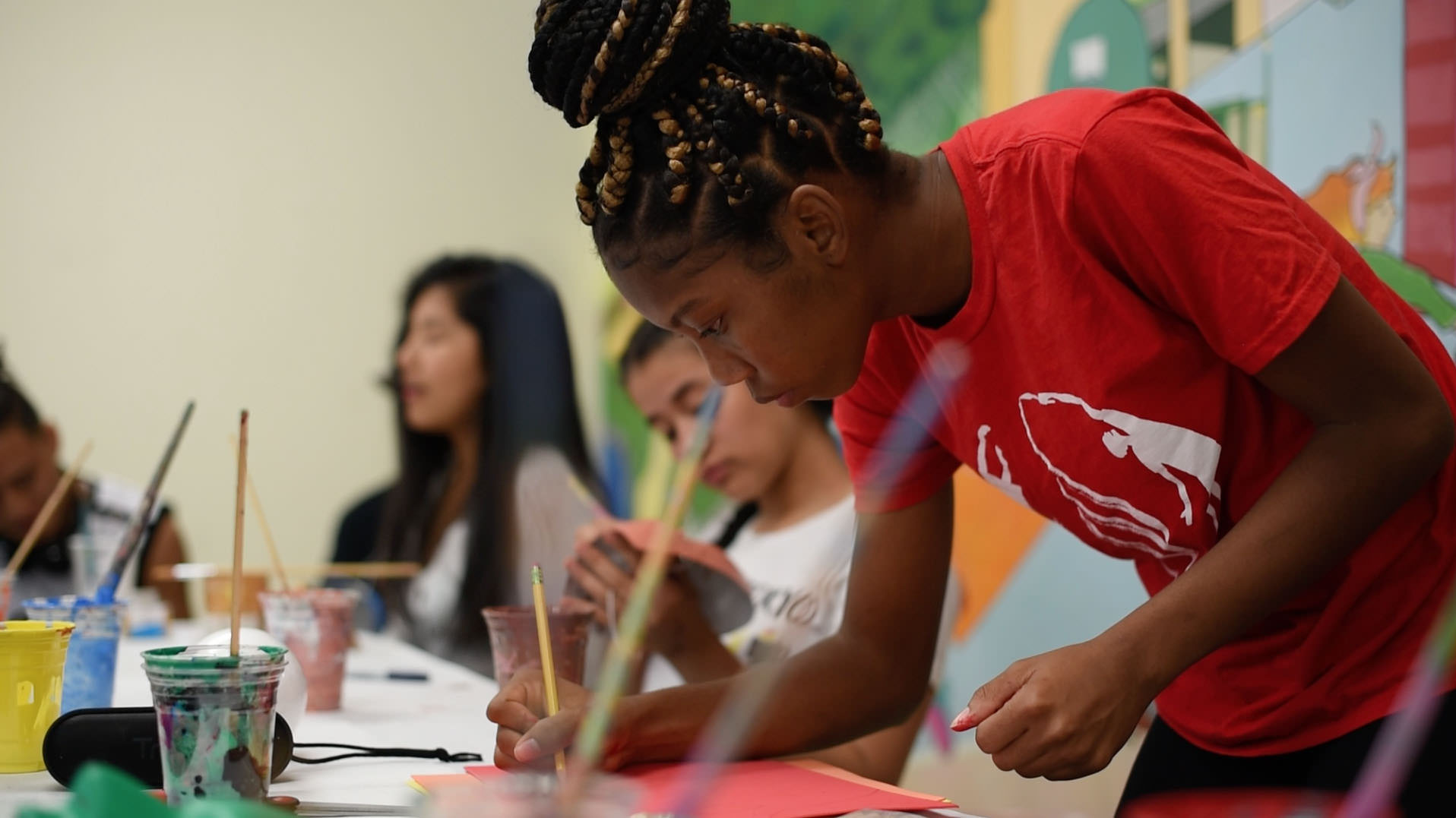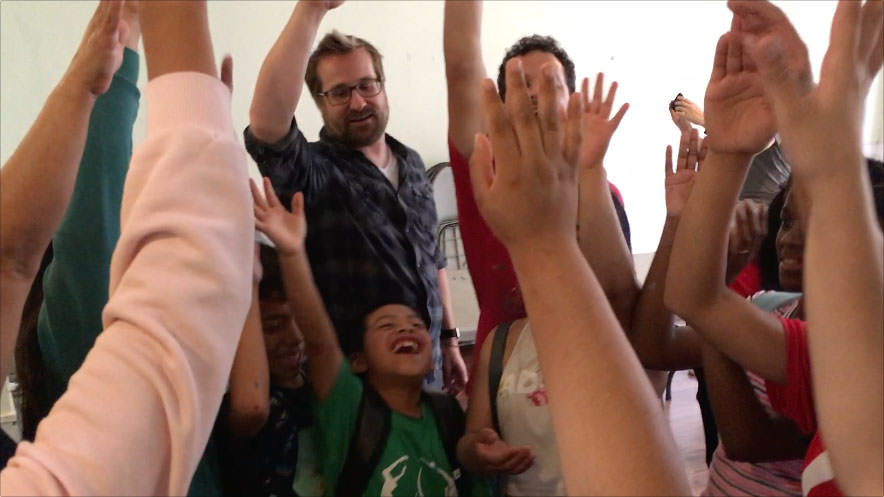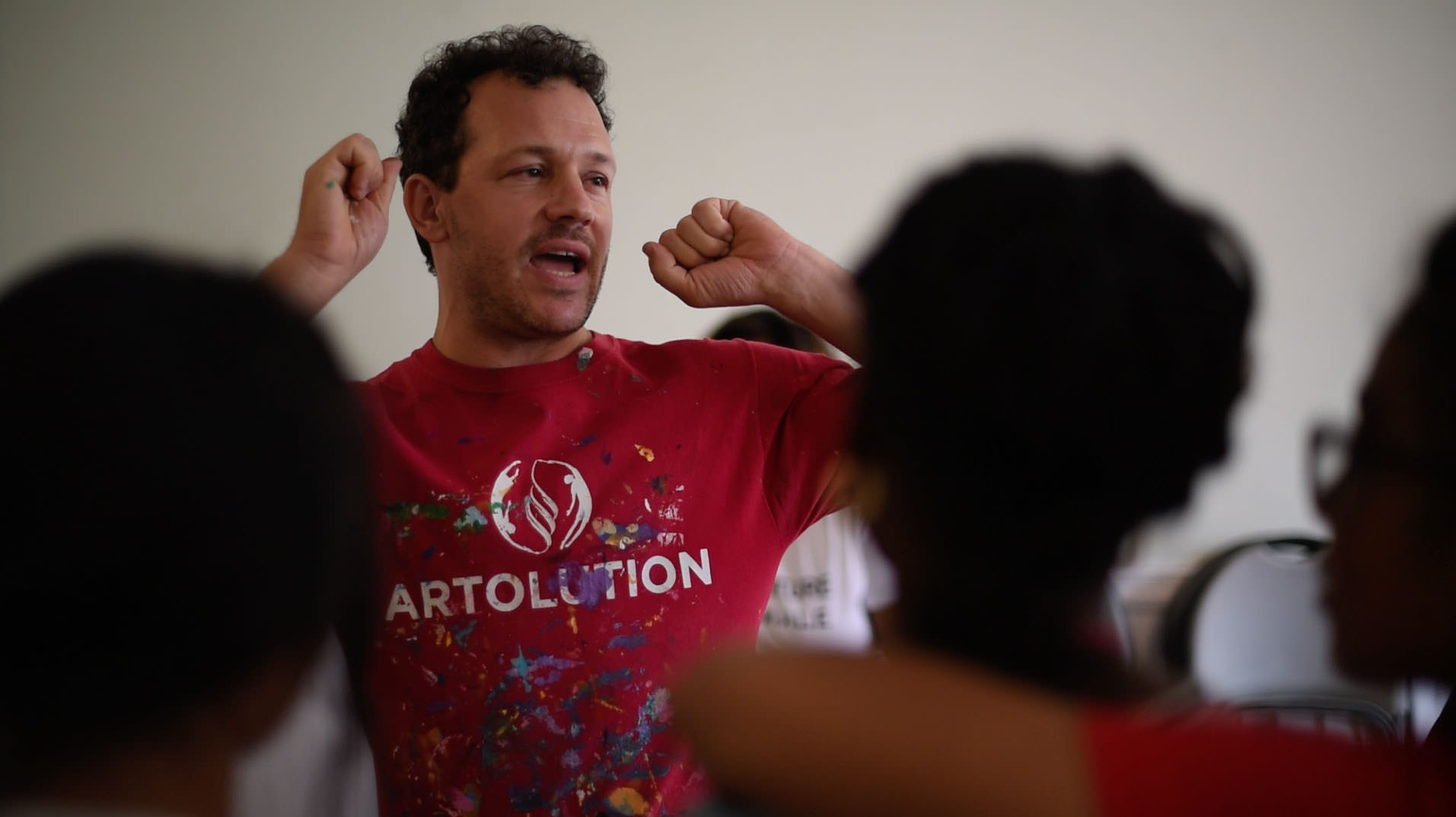 Ready or Not, Here We Come
Bringing together art and activism was an opportunity we couldn't miss. To dive into the multifaceted project, ECD Brien Holman went to New York and met with the program's youth where he joined them in drawing characters and listening to their stories. The designs were then incorporated into a mural located in NYC's East Village that was painted by Artolution. Once the mural was complete, our digital team created an AR app that animated their characters with short vignettes.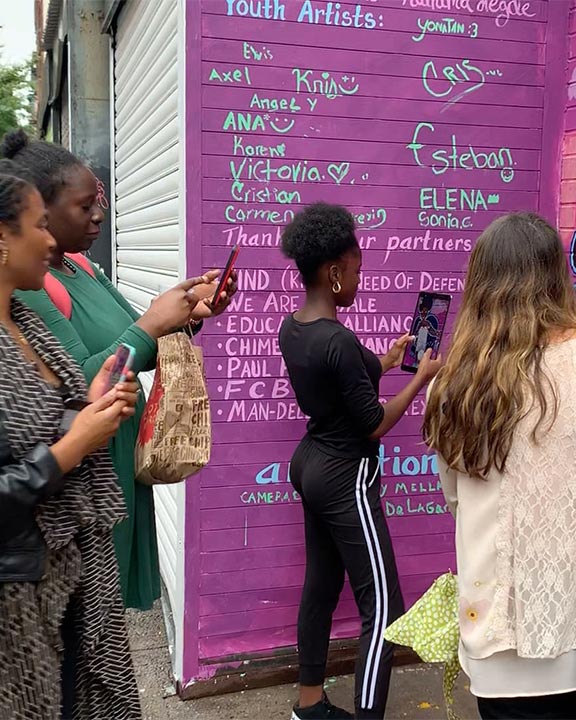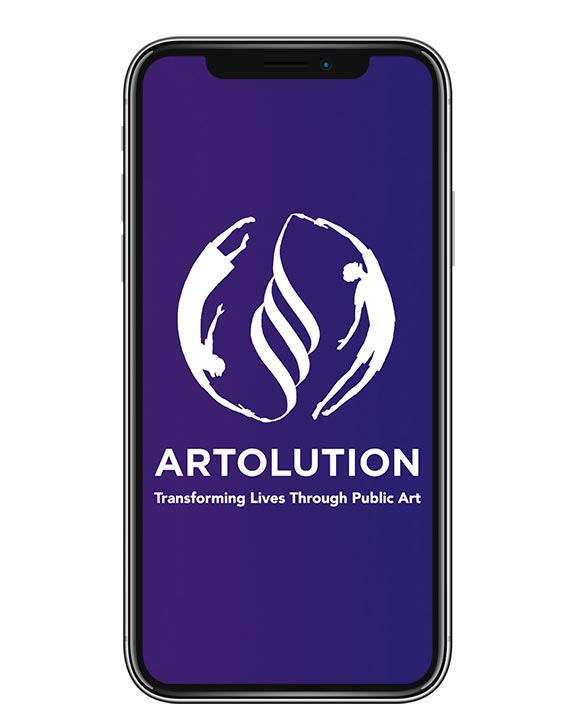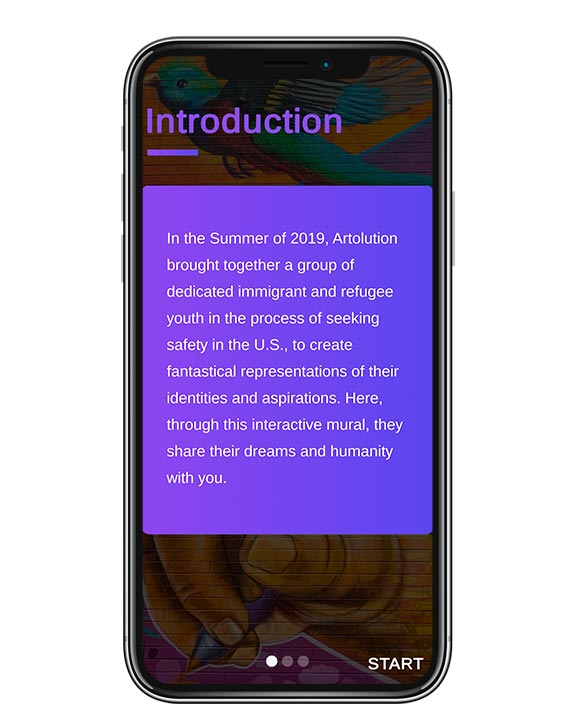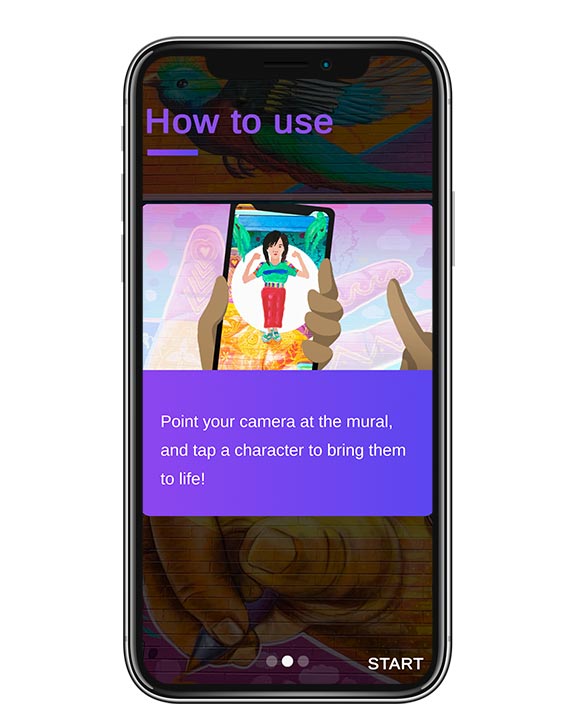 The culmination was the first-ever interactive mural inspired by the drawings and movements of at-risk youth. It also created a community, bringing together a global group of advocates, creatives, and social good organizations to help transform lives. The interactive mural was broadcast in real-time on Instagram Stories and profiled on NBC4 New York, creating a showcase for not only the kids' creativity and hard work, but also their cause.