The First
Audio-Only
Music
Competition
360 Campaign, Branding, Motion Design, Live-Action Shoot, Key Art, Radio Spots, Audiograms, OOH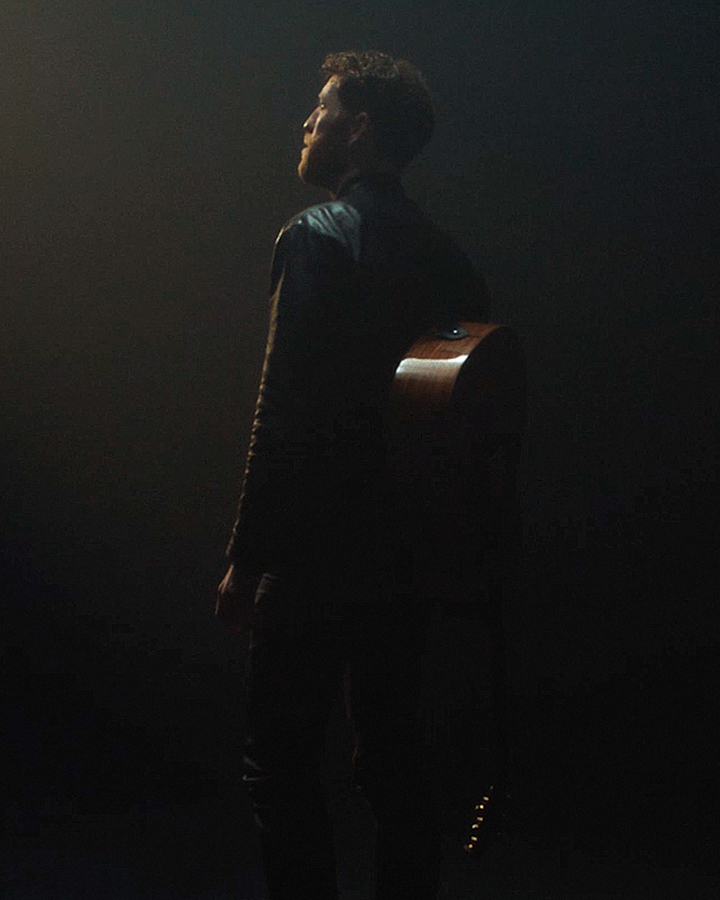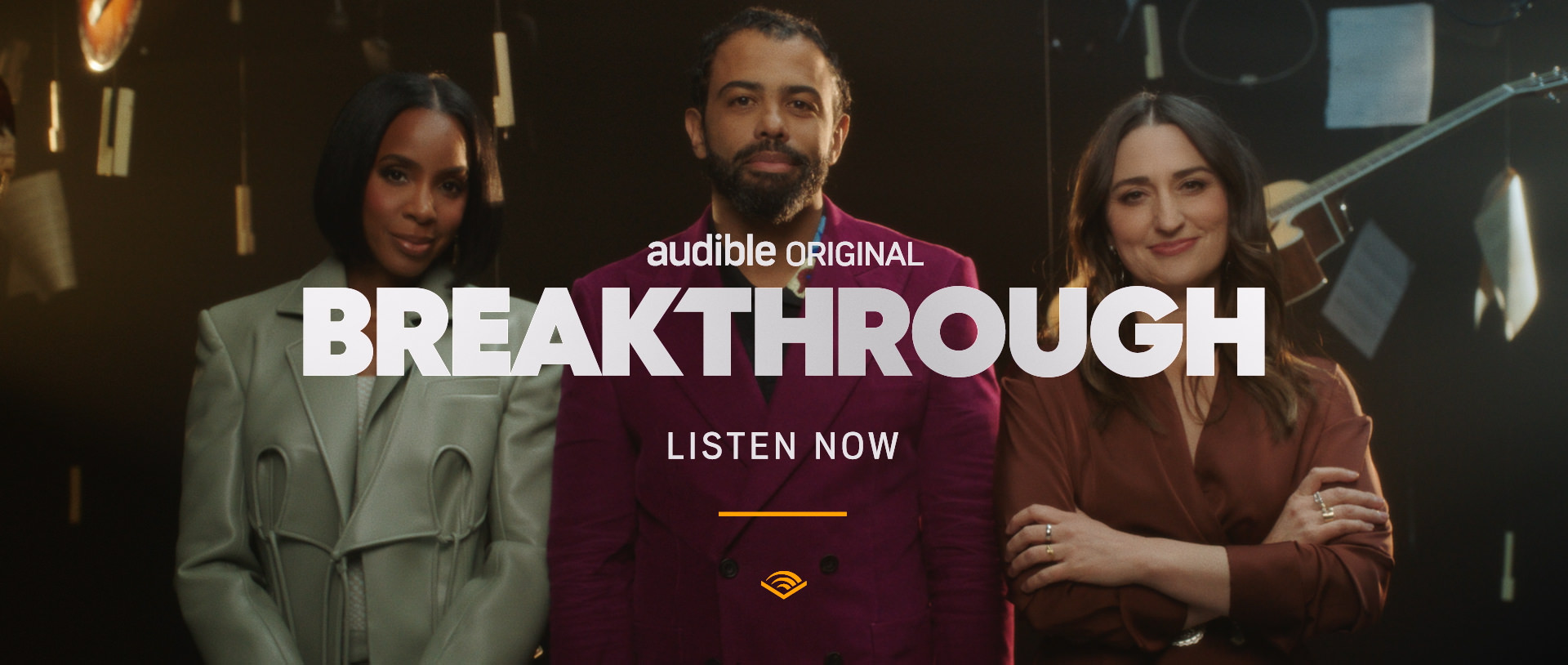 The good people at Audible contacted us with an incredibly intriguing brief – helping them conceptualize a brand identity and campaign for the First-of-its-kind Audio-Only Singing-Songwriting competition featuring celebrity judges Kelly Rowland and Sara Bareilles, hosted by Daveed Diggs. The all-star cast takes five incognito, undiscovered musicians competing to rise to the spotlight through a seven-episode journey of musical mastery and self-discovery.
One of the challenges with this one was that the campaign catered to target audiences at different ends of the taste spectrum. On one hand, it's created for a hardcore audiophile audience interested in honoring the craft and genuine musical talent away from the overly loud, shock-valuing traditional advertising for a show of this nature. On the other hand, Breakthrough represents the balance of process and entertainment, offering a great opportunity to attract an audience that enjoys a casual listening experience and the thrill of competition.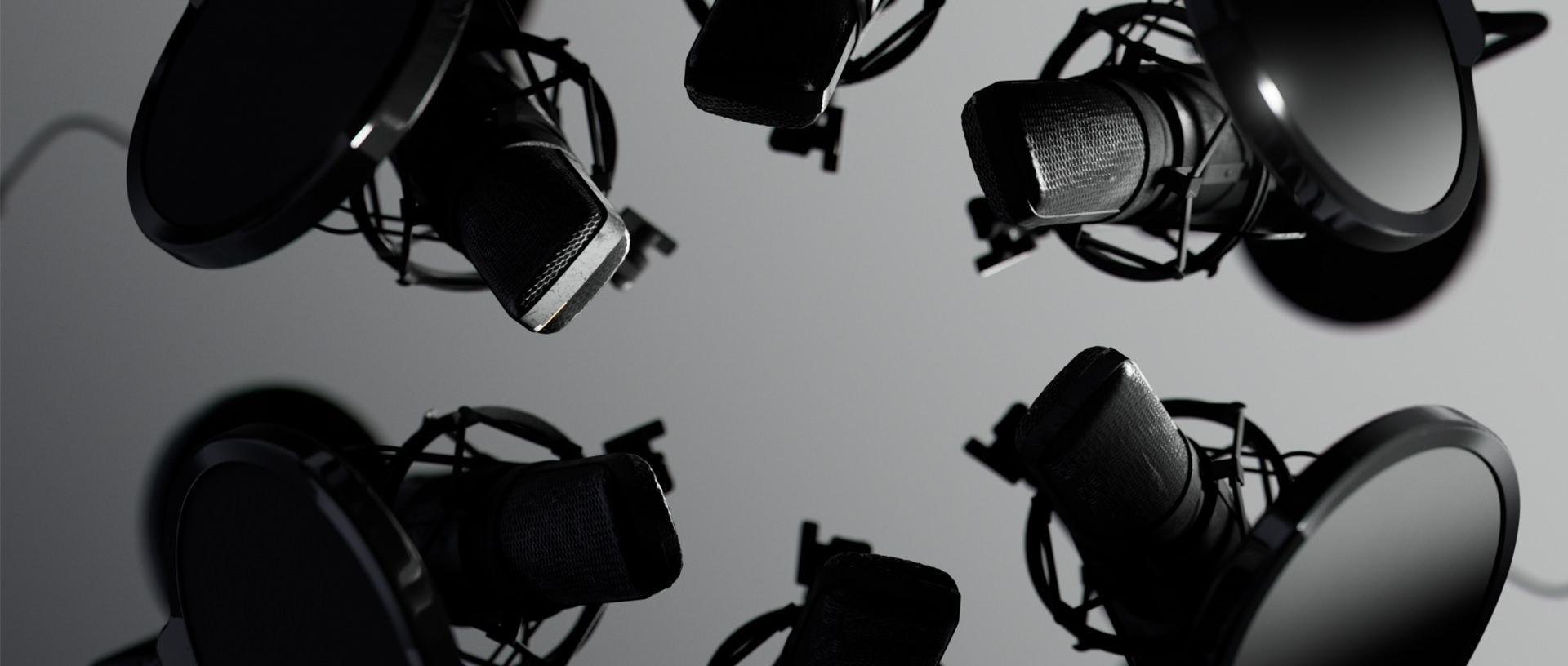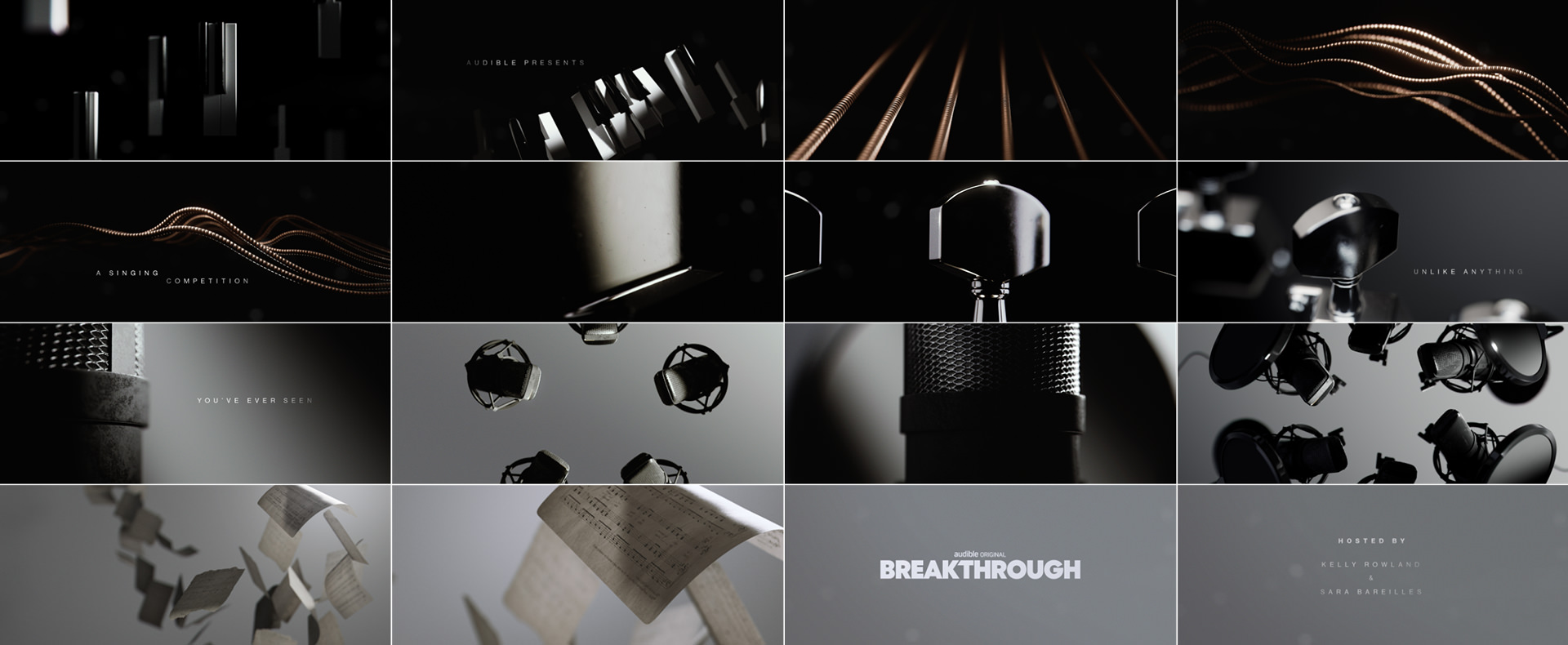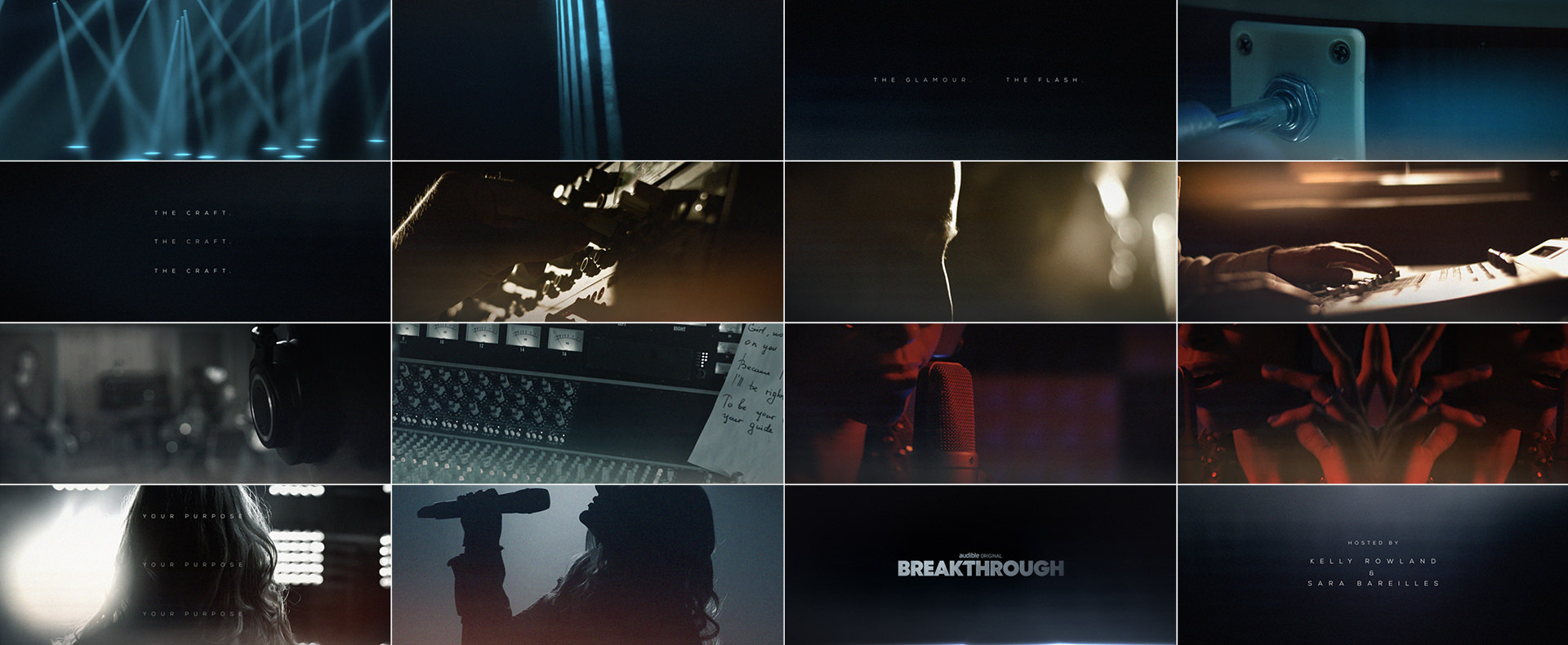 Before the live-action shoot, and to build anticipation and pique interest through the series' production, we were tasked with creating a teaser for the South-by-Southwest reveal teaser with no celebrity or contestant footage to leverage. We dove right into our test kitchens and created two different solutions: a poetic, abstract journey through a deconstructed musical-creation process employing photoreal 3D rendering;
and a stock-footage-driven hype teaser in which we carefully treated the source material to convey a unified look driven by backlit contestants and recording room paraphernalia. Ultimately, we produced the latter, pairing the visuals with a raw diegetic sound-bed to help drive a craft-forward textural story – and below, you can find excerpts from our thinking process.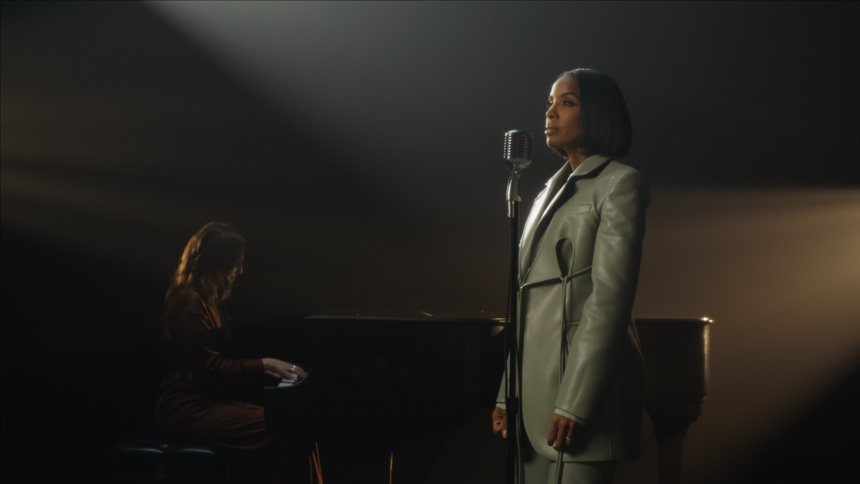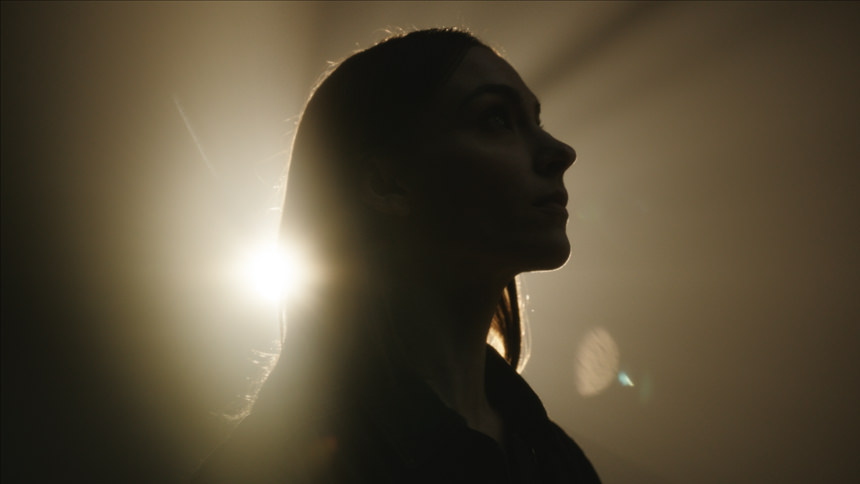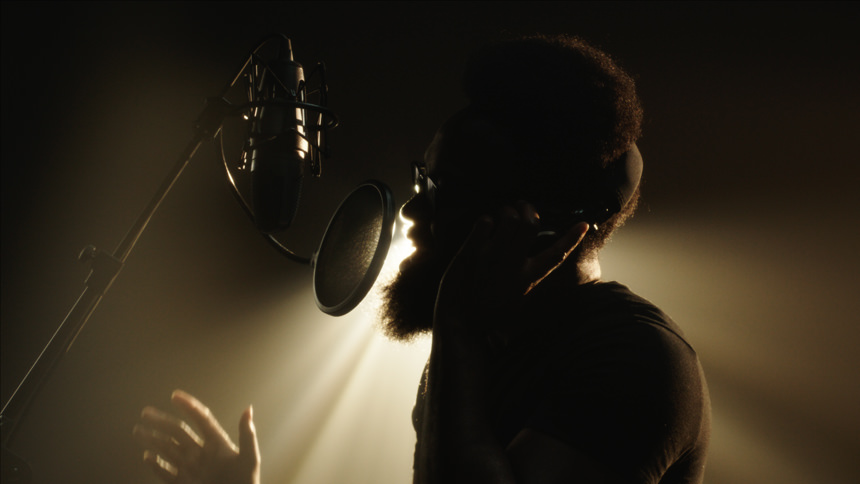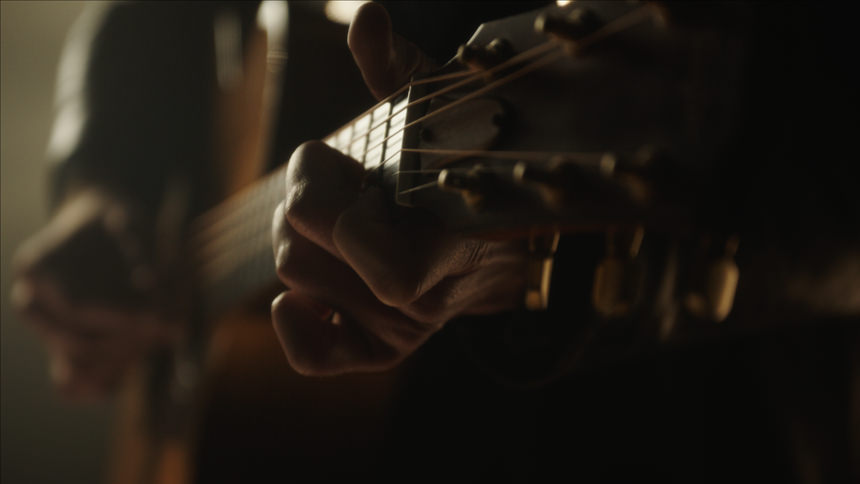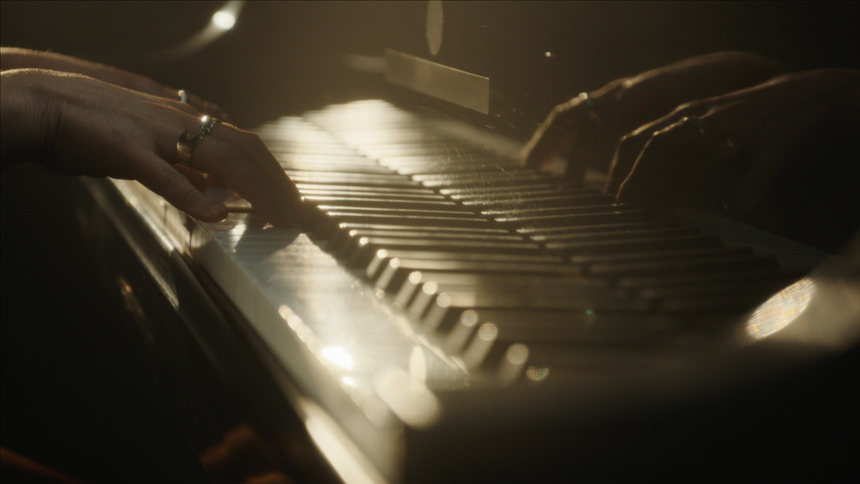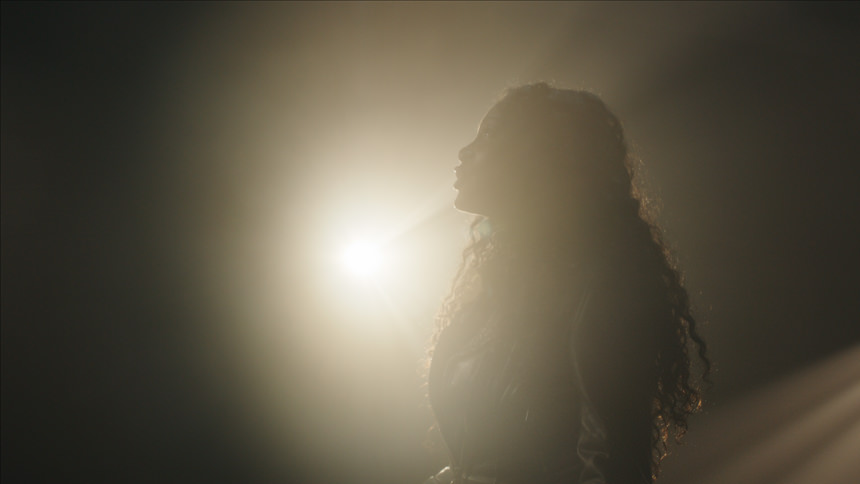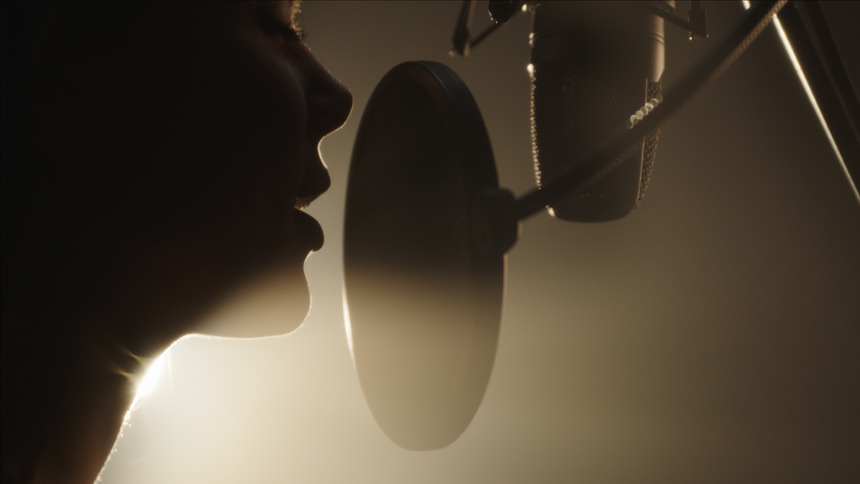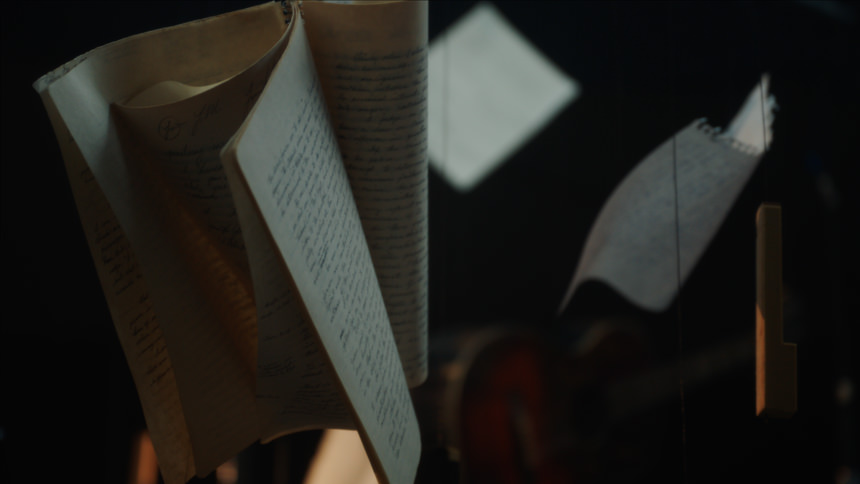 Our producers valiantly navigated busy celebrity schedules and, through careful triangulation, found a date when the trifecta of Kelly Rowland, Sara Bareilles, and Daveed Diggs could land in Los Angeles simultaneously for a live-action shoot. In parallel, our creative mavericks conceptualized five different ideas – ultimately landing on a metaphor of the music creation process visually represented by a levitating array of beautifully lit, deconstructed musical instruments, music sheets, and crumpled song lyrics – depicting the highs and lows, the grind of practice and the bliss of a Breakthrough.
We created a choreography of light that enabled us to precisely and artfully keep the identities of contestant stand-ins disguised while revealing the celebrity talent seamlessly within an elegant, backlit environment. The material captured on the shoot allowed us to create a hero reveal spot and a multitude of social-first elements, such as audiograms, to tease the catchy songs performed as the show unfolds.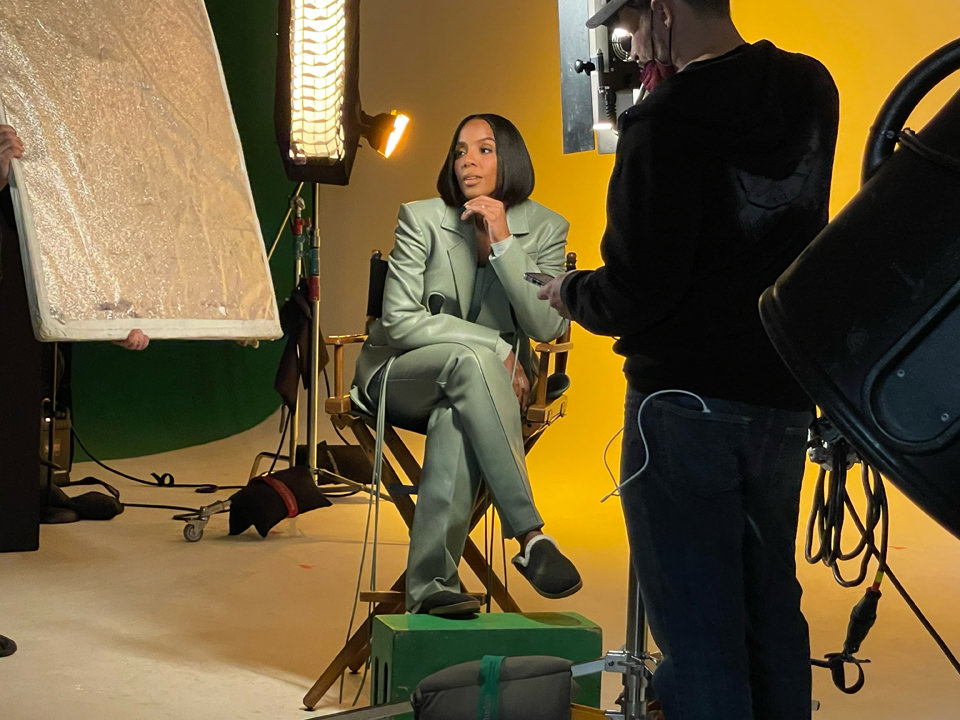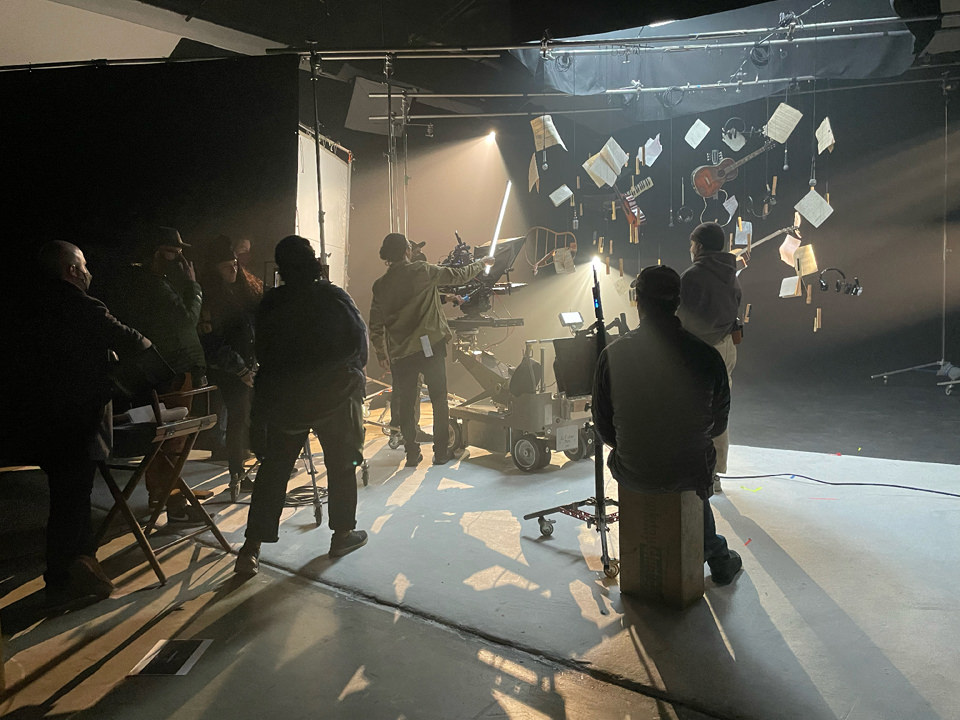 Through the development process, the team created the brand identity for the show, which paved the way for the creation of motion design teasers, celebrity-focused live-action spots, still photography shoots, official key art, and many ancillary assets – from OOH billboard applications to radio spots – we seemingly did it all!
In the end, we created a campaign that helped build anticipation in the months preceding the final release of the groundbreaking series, driven by a brand expression that's flexible and able to cater to and encompass wildly different target audiences, uniting them into a novel audio-only experience in which they could earwitness a unique, exhilarating competition valuing genuine singing-songwriting talent.