The Sandman: Act III Launch Campaign
Identity, Trailers, Key Art, OOH, Social Content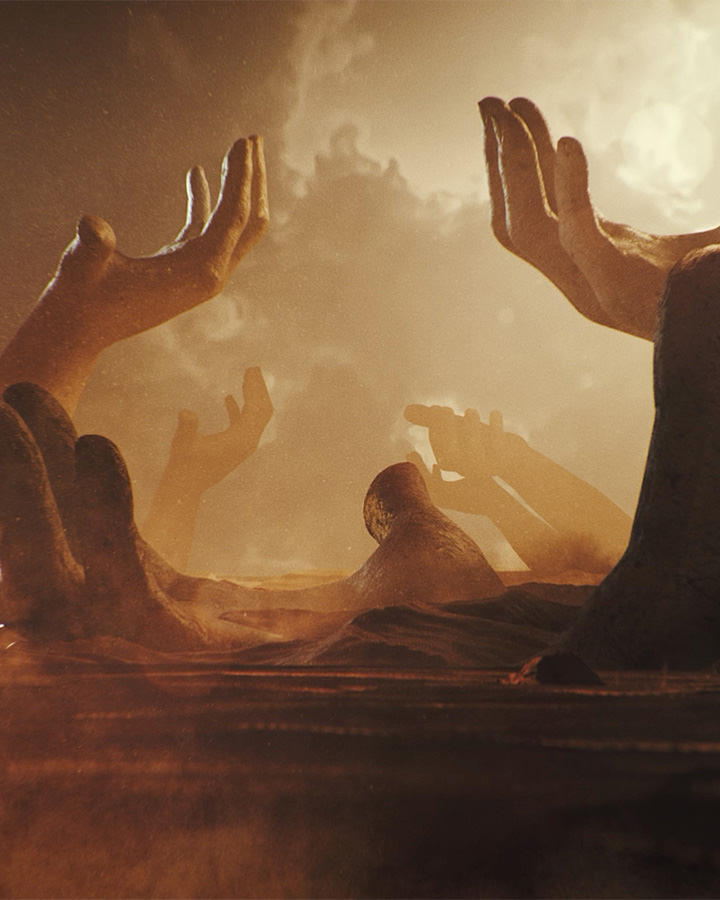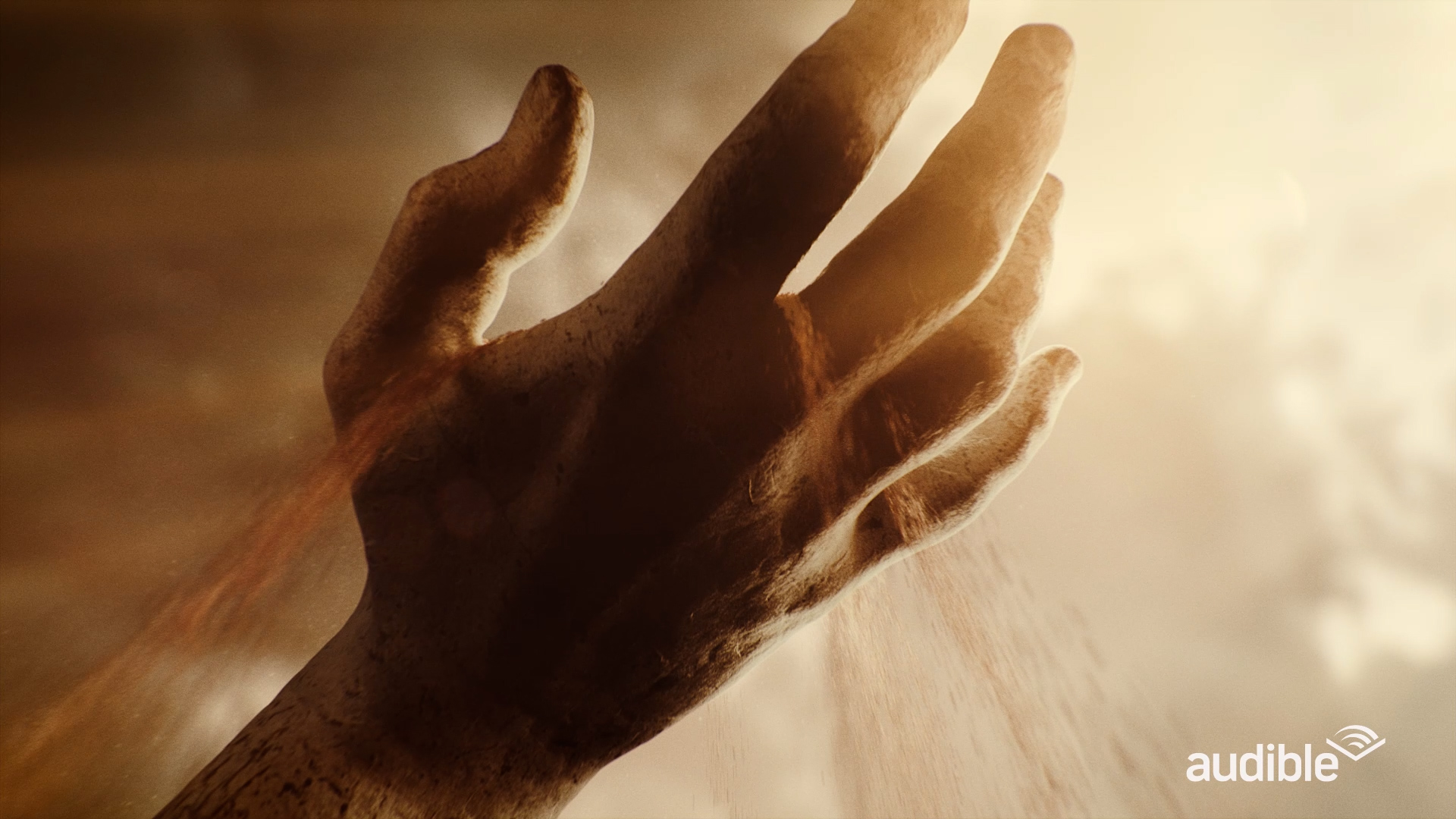 Welcome to the
Kingdom of Dreams
We descended into the Kingdom of Dreams for the third act of Audible's audio adaptation of Neil Gaiman's The Sandman. As fans of DC's dark, fantastical universe helmed by the immortal King of Dreams, it was a delicate dance to build upon the beautiful, cinematic visuals from the Act I and II trailers while also bringing something new and memorable to the table.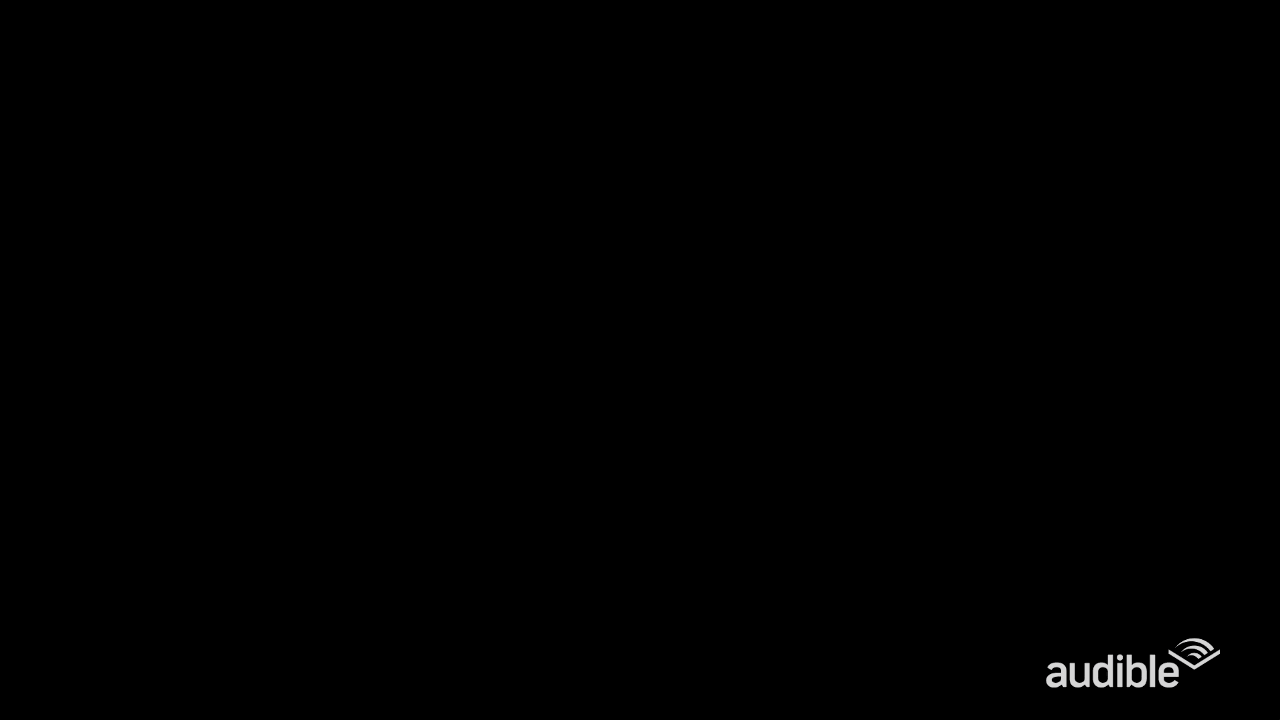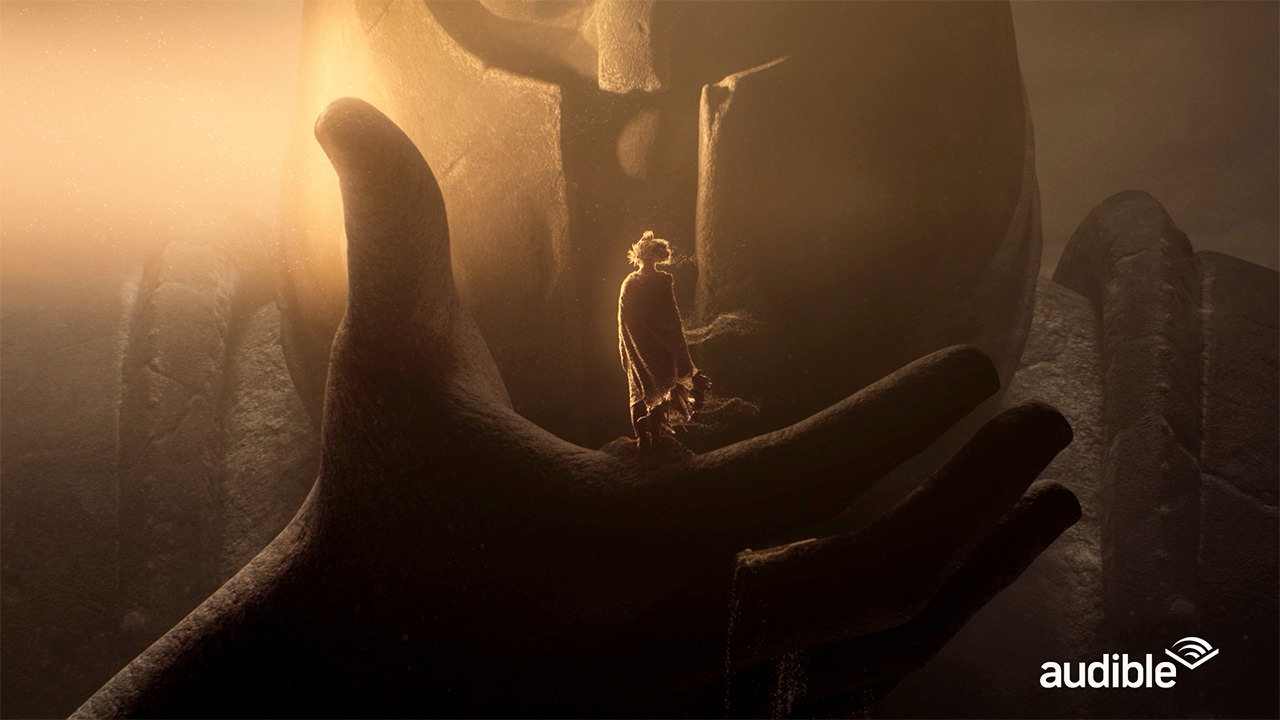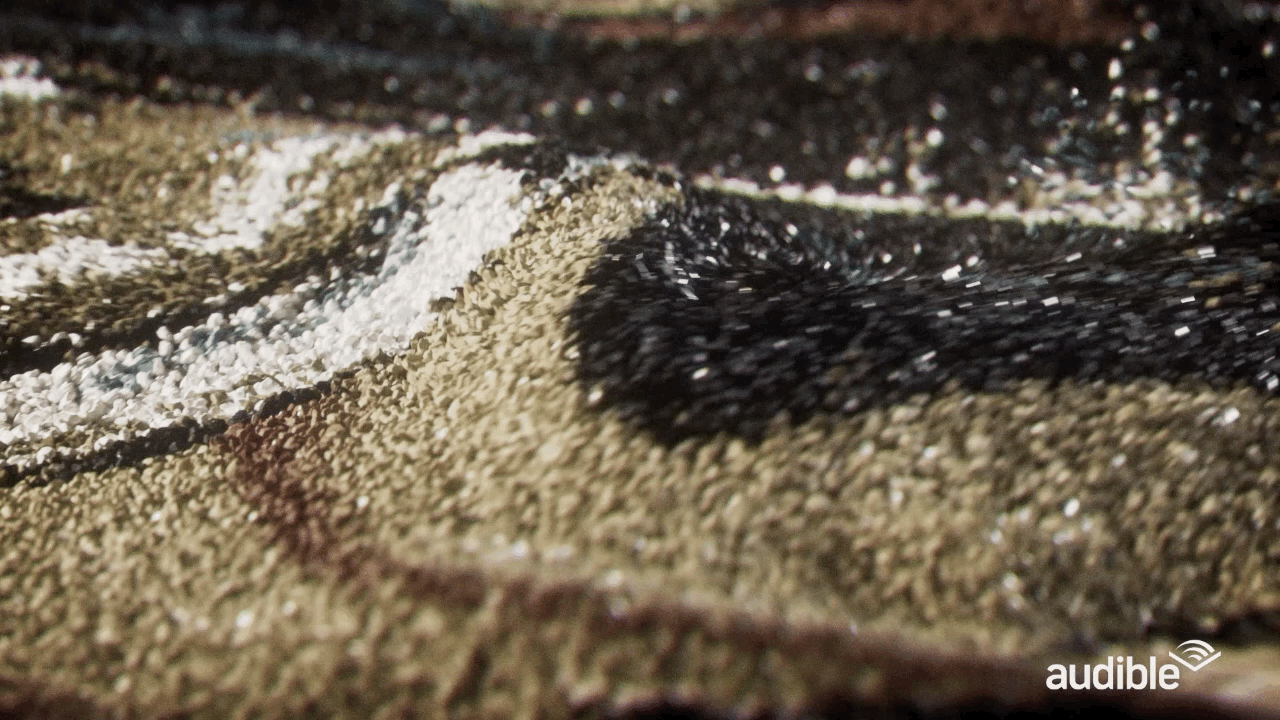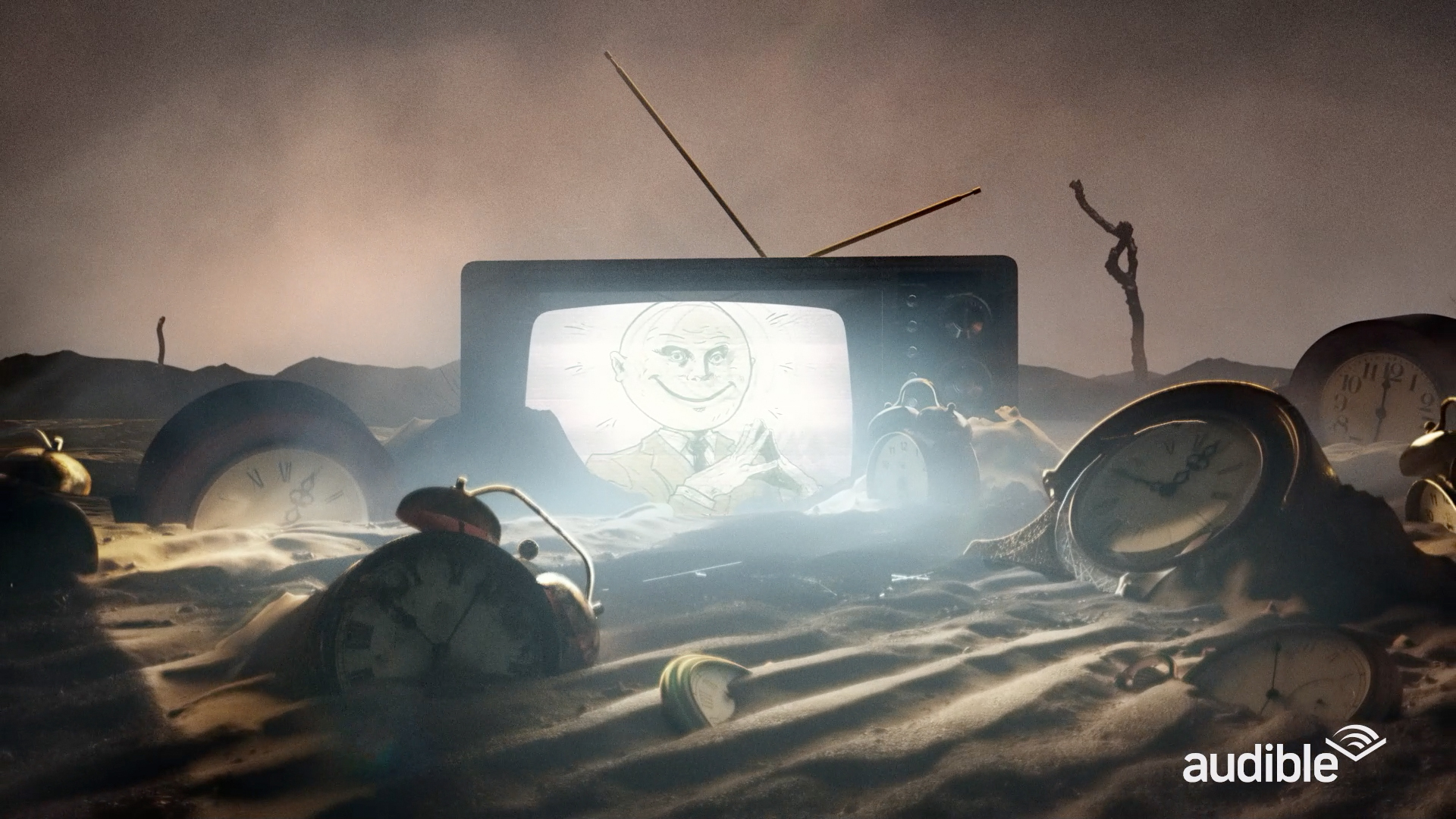 In our search for a fresh direction that wouldn't abandon the foundation of its previous campaigns, we turned to the pages of Act III where we discovered two main narratives at its core: change, and what that change means to people; and life — the fragile, brief, impermanent nature of human existence. 
With the story of The Sandman revolving around the Evolution of Dream, each major event plays a role in shaping who he ultimately becomes. We centered the key art around the various significant objects and occurrences in Dream's life and fused them with his image, creating a surreal sculptural representation of Morpheus that encapsulates his fate hanging in the balance. Embracing the imagery of destruction, the trailers continued this narrative through the depiction of a cinematic world on the brink of collapse.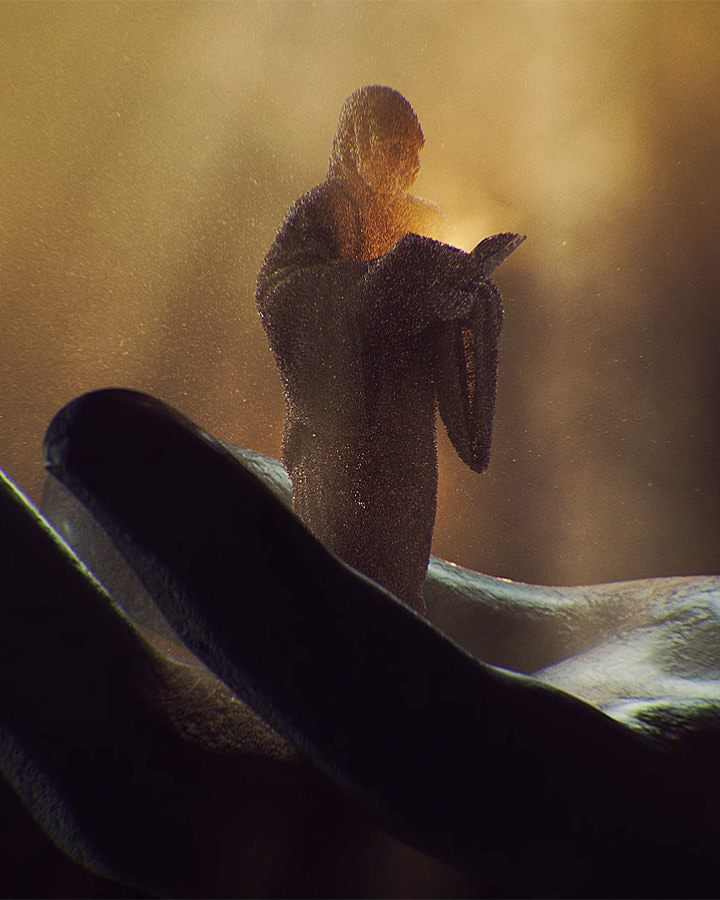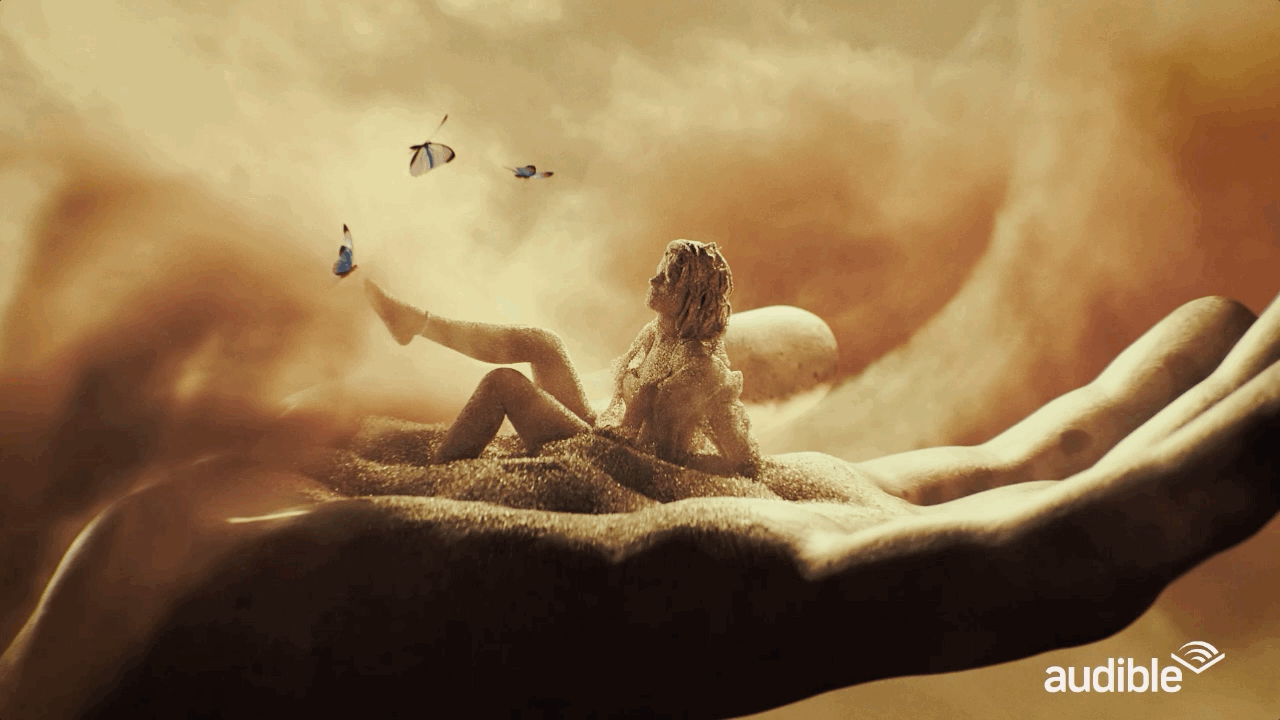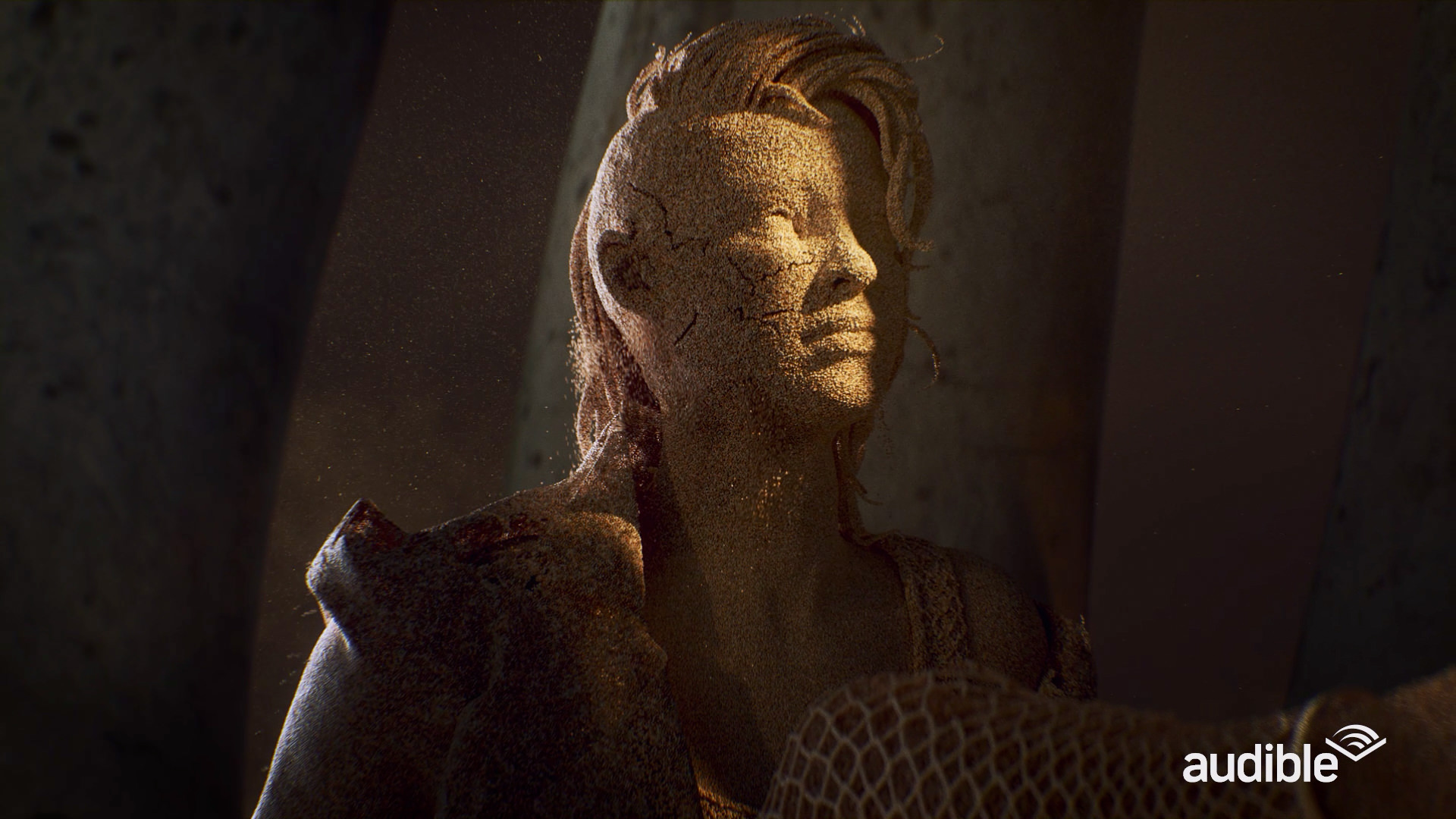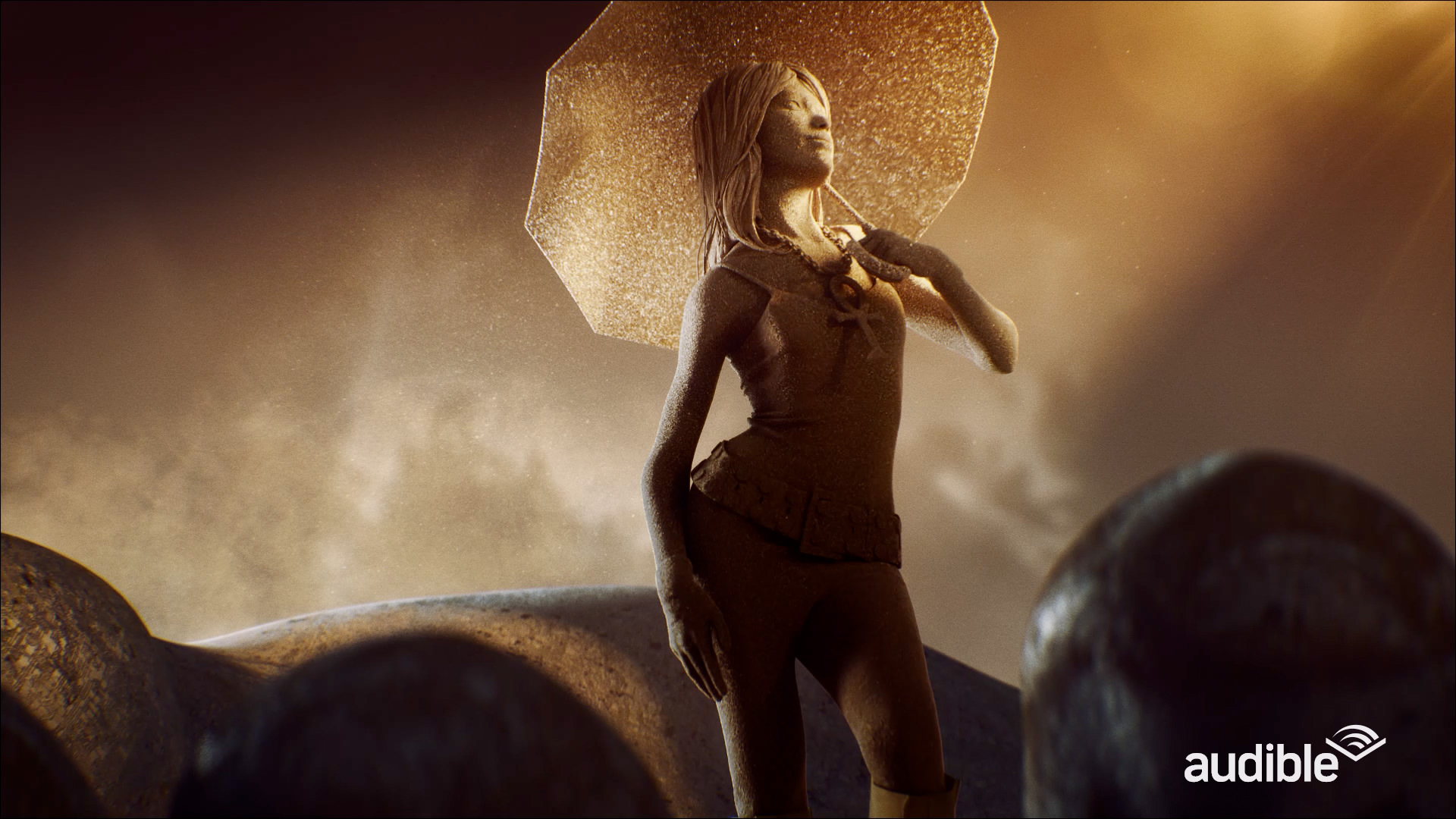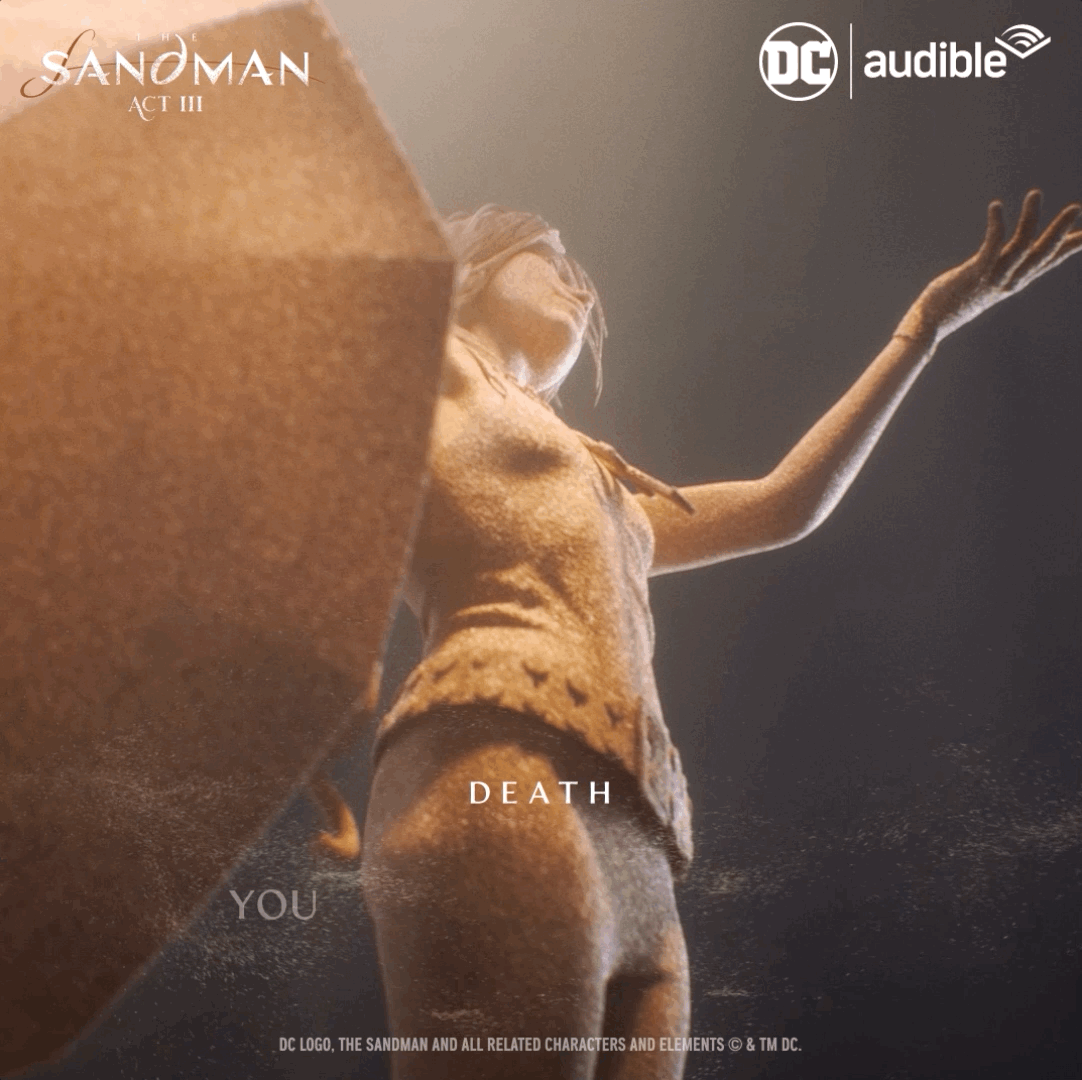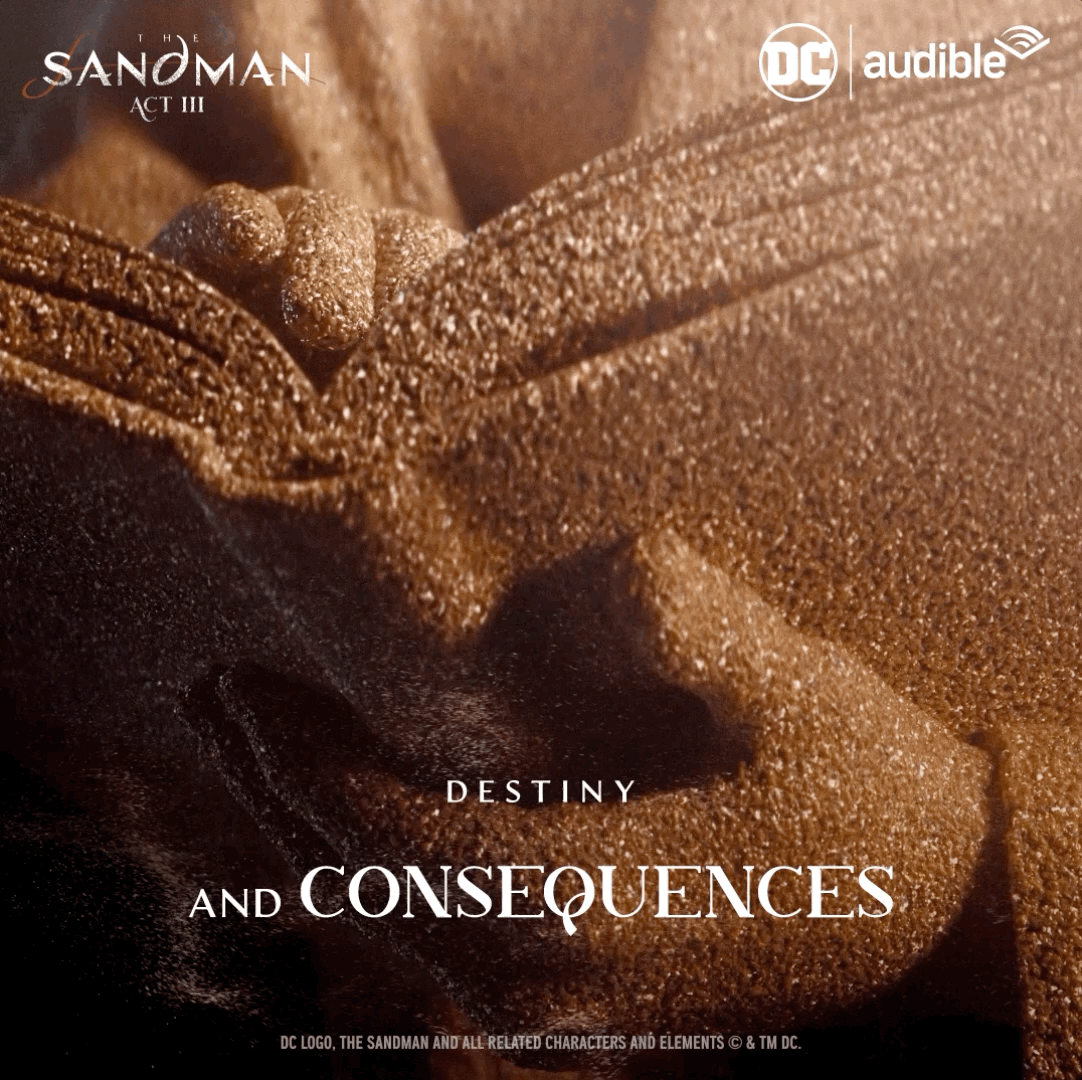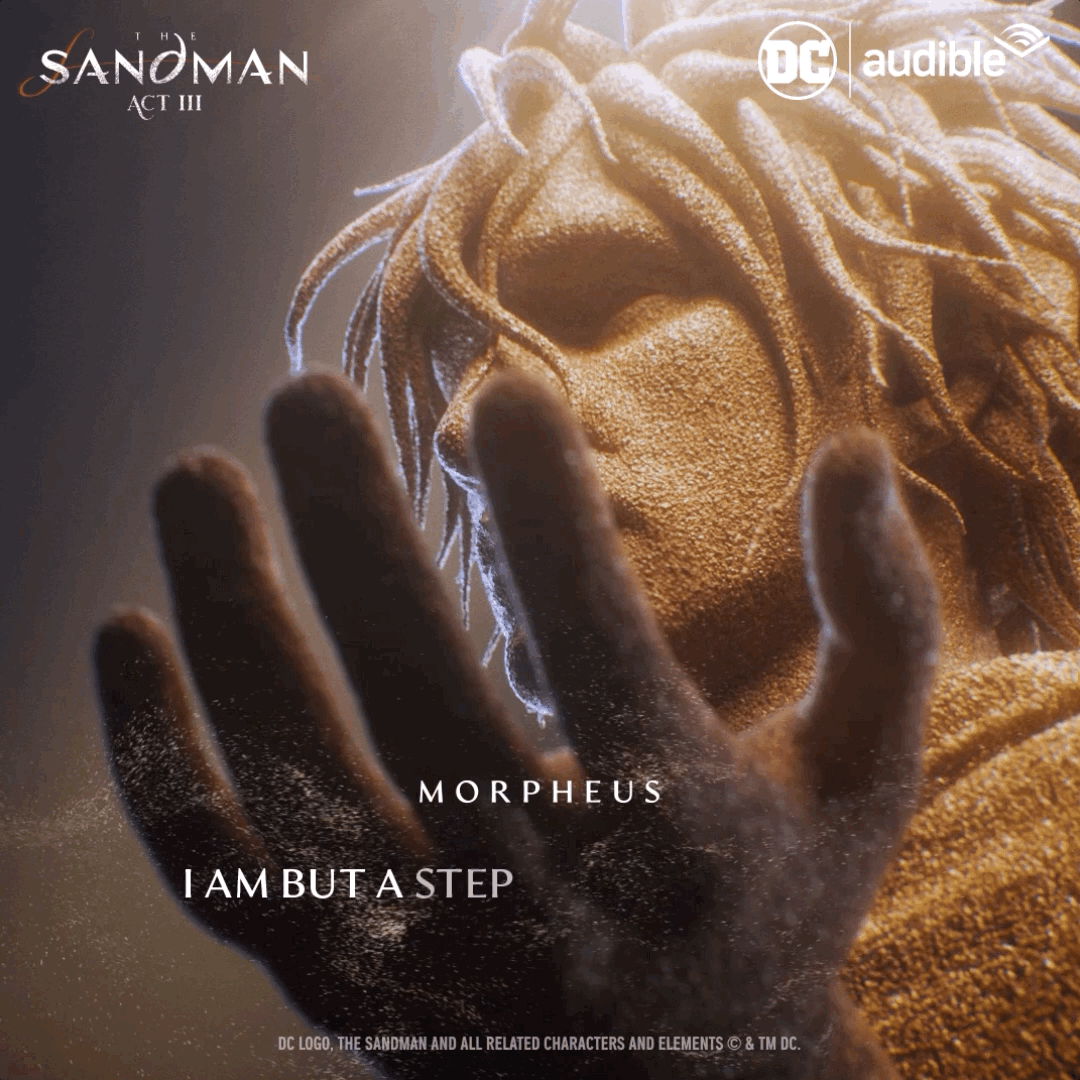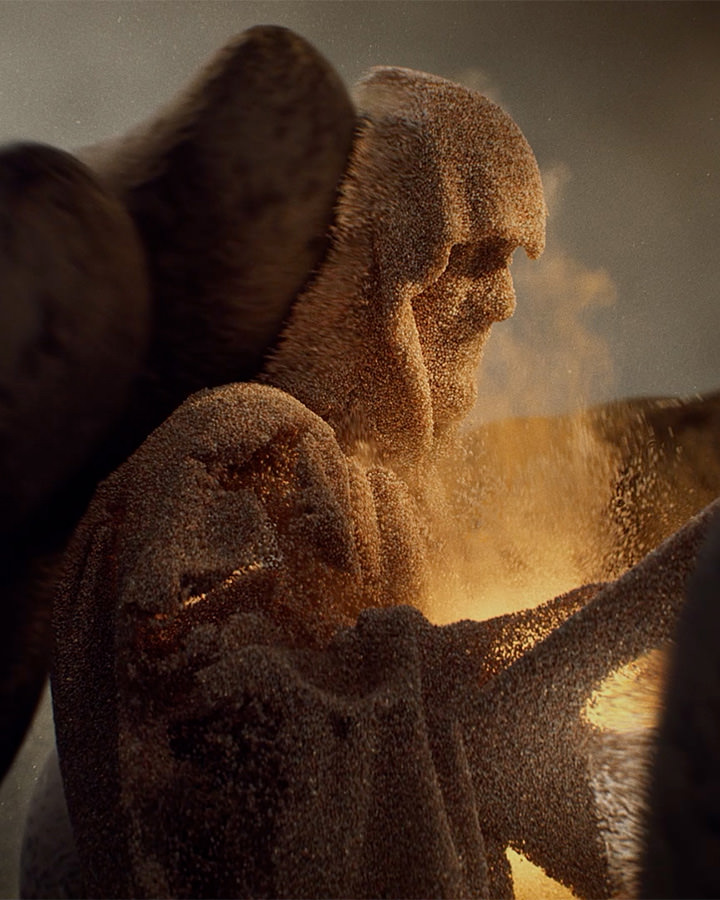 We called up our power over sand and dust dynamics to bring just about every visible image within the campaign to life. Pieces of the figures dissolve, breaking away into thousands (probably more like millions) grains of sand all custom simulated for the scenes. It gives the entire campaign a dreamy sense of surrealism as nothing you see is completely solid. Just a figment of Morpheus' imagination willed into existence in this world of dust.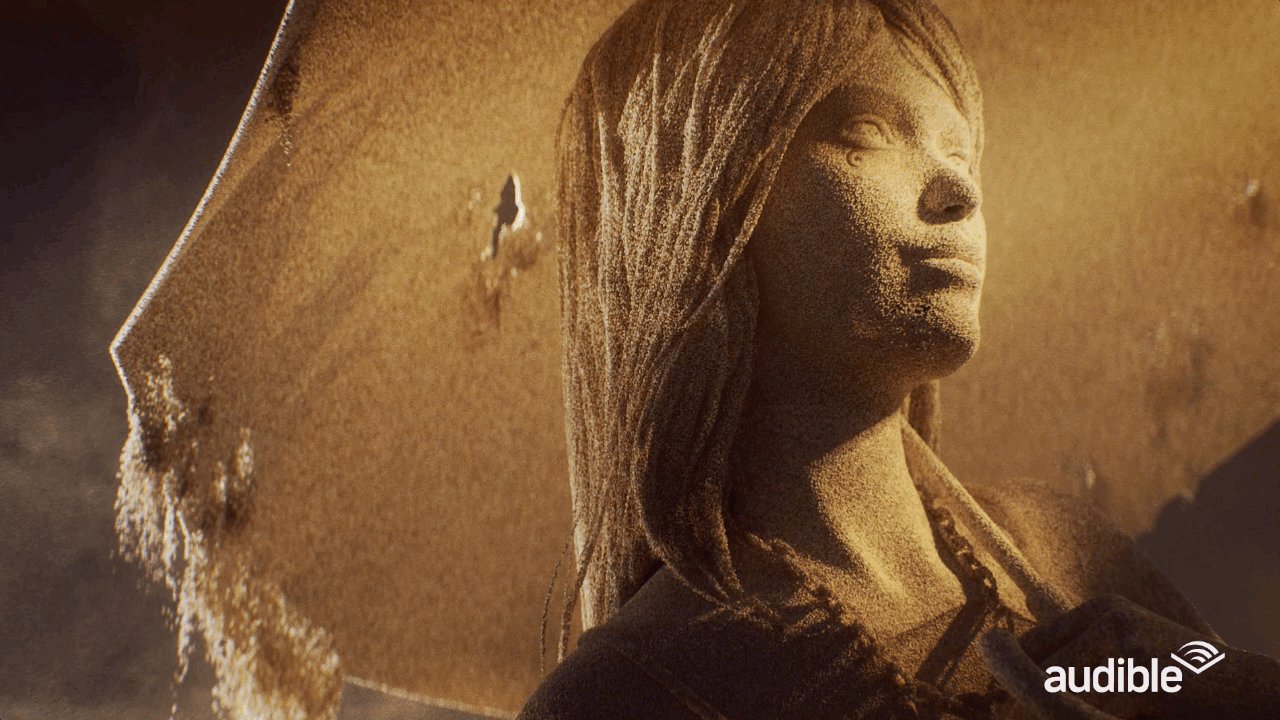 Our intention was to take something static and bring more excitement and energy to the story of Act III. Figures and shapes are crumbling, items from reality are taken into the Land of the Dreaming, and things are left in ruin — unintentionally, of course — as a result of Morpheous' journey. With the creative genius of Neil Gaiman as the base of our strong foundation, we were able to build a cinematic experience that thrust viewers into Morpheous' kingdom, if only for a minute.