Topped Commercial Campaign
Commercial Spot, Social Content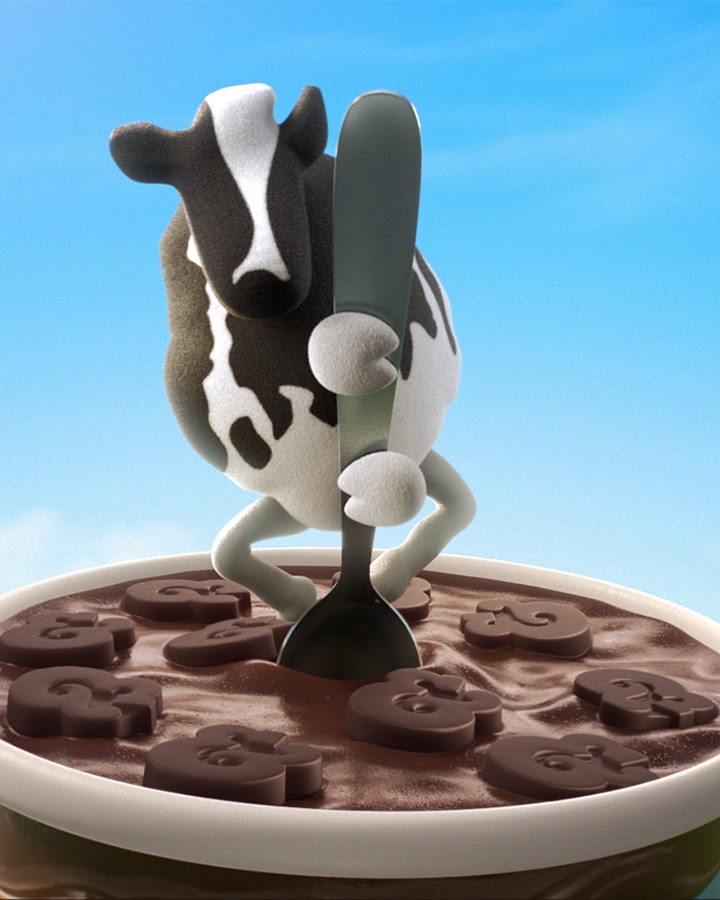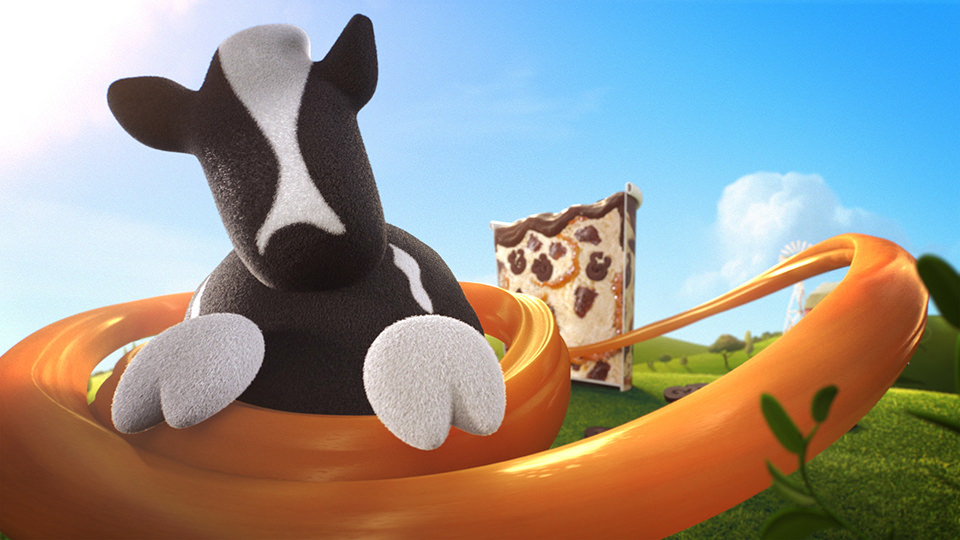 Not only is Ben & Jerry's ice cream just about the most amazing thing you can put in your mouth, but they're also a brand people can stand behind. Socially conscious with an extraordinary amount of care for the ingredients, and long before it was hip to do so. Already the masters at inter-mixing flavors, Ben & Jerry's topped it all off with a thick layer of fudge and brownies. Our comrades over at Mekanism knew making a spot together for this latest ice cream breakthrough would be a tasty, tasty task. 
Yes please.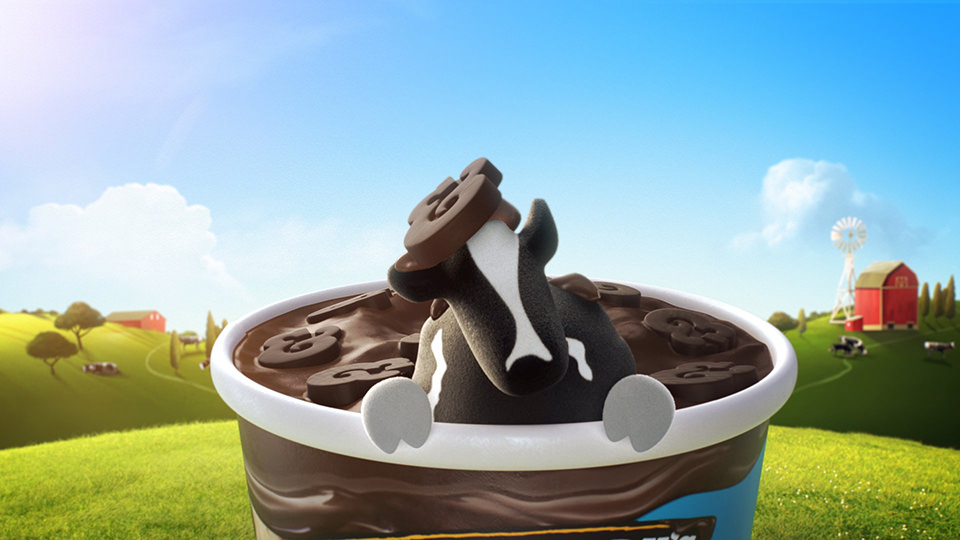 Where else to begin except with Ben & Jerry's famous icon of a cow, Woody. Witty, wacky, playful, fun- everything you need in an ice cream-loving mascot. Ok, so she has no arms and had to keep her hooves close to her body at all times while maintaining her two-dimensional figure that we translated into a fully 3D character (mind you), but there's no denying that she's damn likable. The green hills and blue picturesque skies of the Vermont farm are just as intrinsic to Ben & Jerry's brand as the cow herself, and so we kept her down to earth. Some elements possessed a playful sensibility while others were more hyper-real to invoke a filmic sense of place.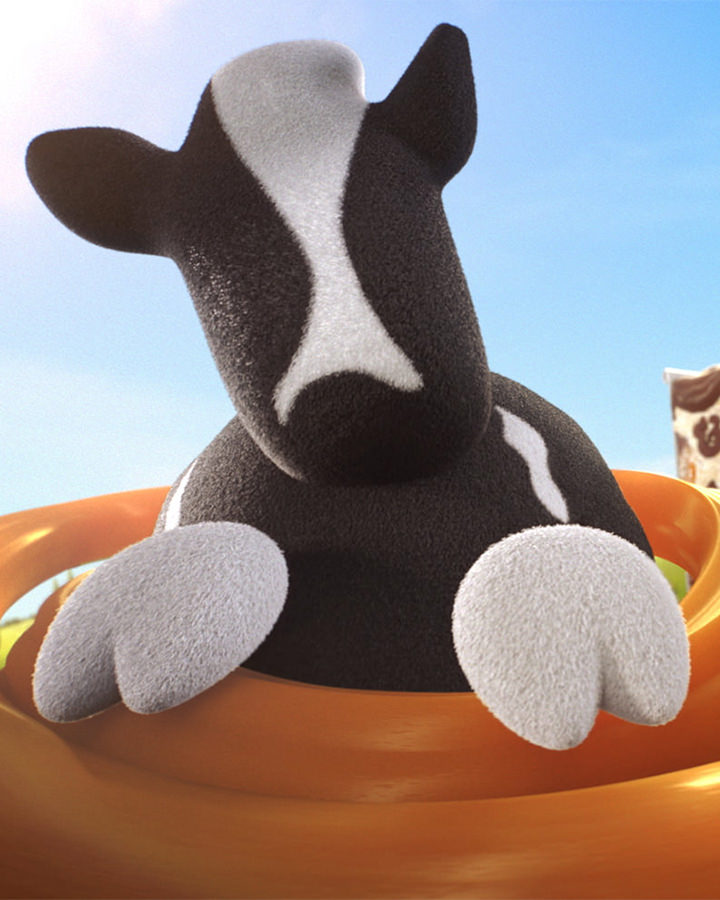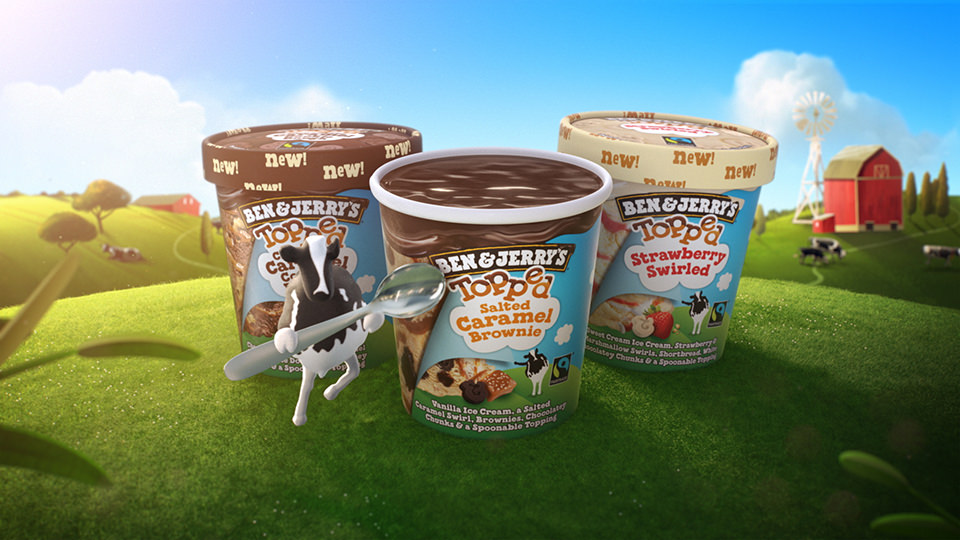 Ribbons of CG caramel swirling Woody into the foreground. Chunks of brownies flinging her into the trees. Woody haphazardly getting into trouble left and right- it's a fantastically whimsical spot. One that helps define a new chapter for the Ben & Jerry's brand and a whole new category of our weekly ice cream and wine pairings. Not to get snobby about it, but we're pretty much frozen confection sommeliers and we're ready to keep taking ice cream to the next level.