By the Light
of the
Altar
Internal Animated Short Film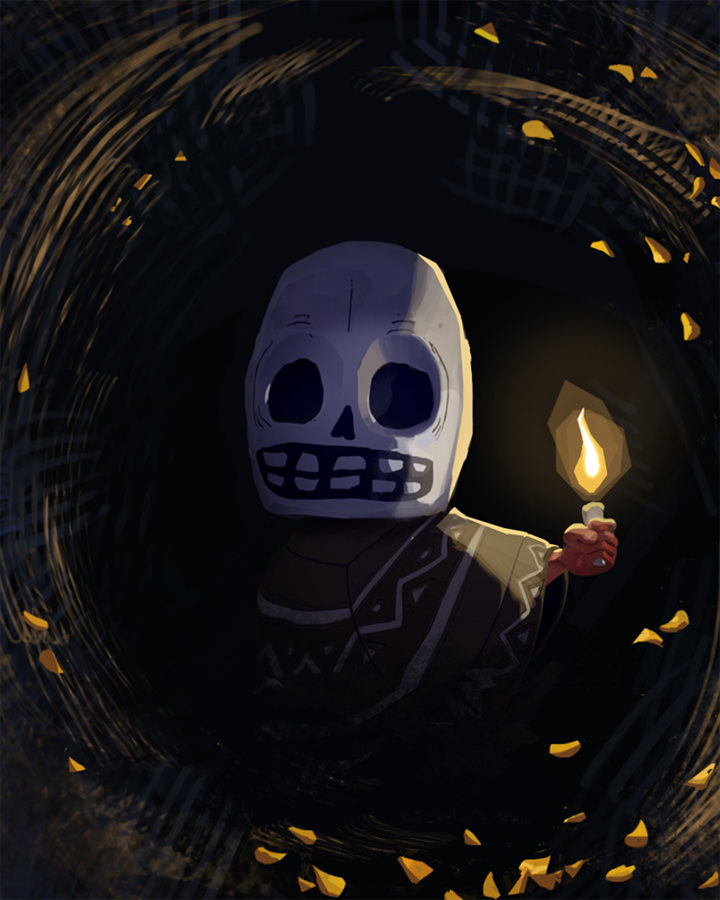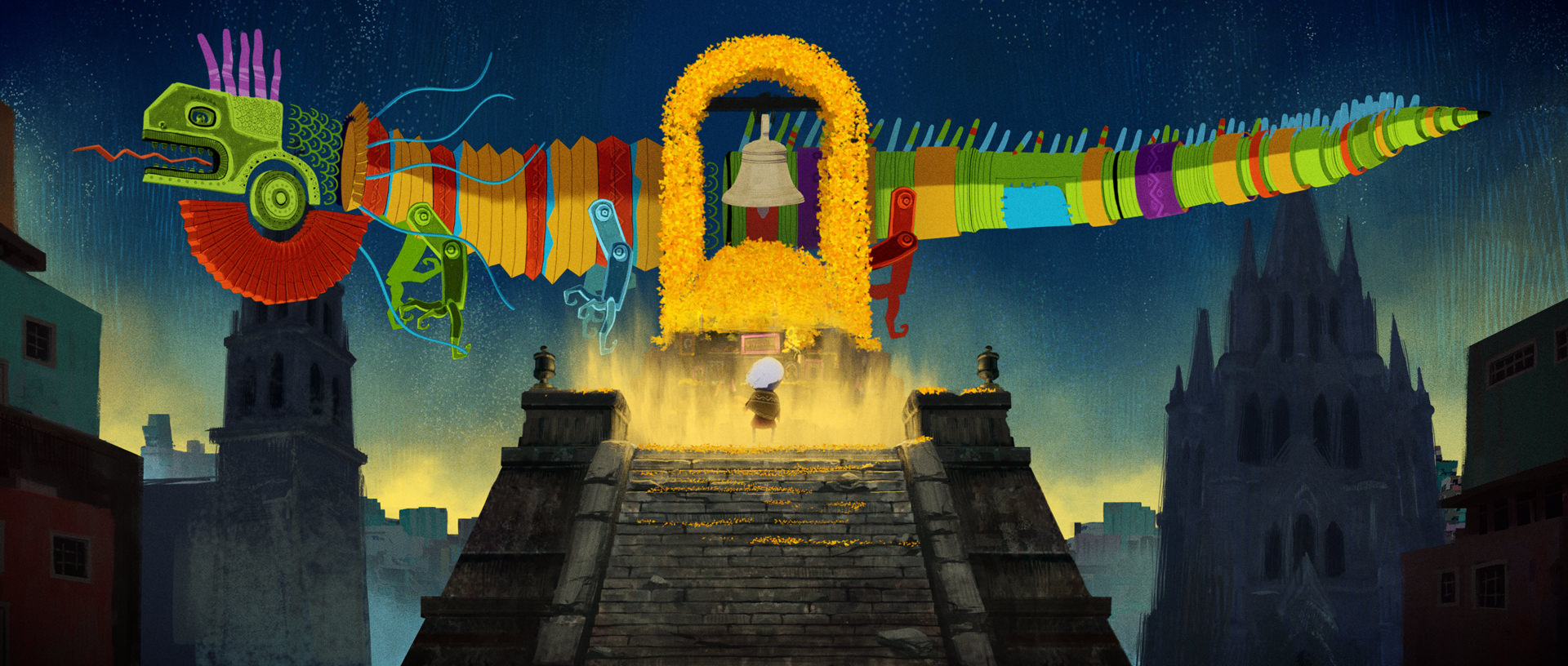 At WAR, we've always been entranced by the "Día de los Muertos" celebration for its historical and cultural significance, the beautiful act of remembrance to family members no longer with us, and the rich visual tapestry surrounding the tradition. Fast forward to mid-2022, we put our Calaveras together and considered many ideas before finally deciding to craft a small, intimate animated short to honor the tradition.
This was also a fantastic opportunity to pay homage to our artistic references, primarily the Mexican papier-mache artist Pedro Linares, as well as elements from popular culture such as Tim Schafer's 1998 legendary video-game "Grim Fandango," and Jorge Gutierrez's 2014 animated feature film "The Book of Life."
The piece follows the Journey of Pedro, a boy who lives in a town where "Día de los Muertos" is long forgotten. Armed with a papier-mache skull mask, a candle, and his will, he embarks on a mission to reignite the tradition, hiking to the crumbled ruins of the town's altar.
For this internal project, we assembled a small crew of artists passionate about the celebration and the craft, who managed to build this story in between the gaps of commercial assignments. It was truly a labor of love in which we designed, modeled, and animated two characters: Pedro and his "Alebrije" Iguana companion, set in a crafty world made of matte paintings and projections.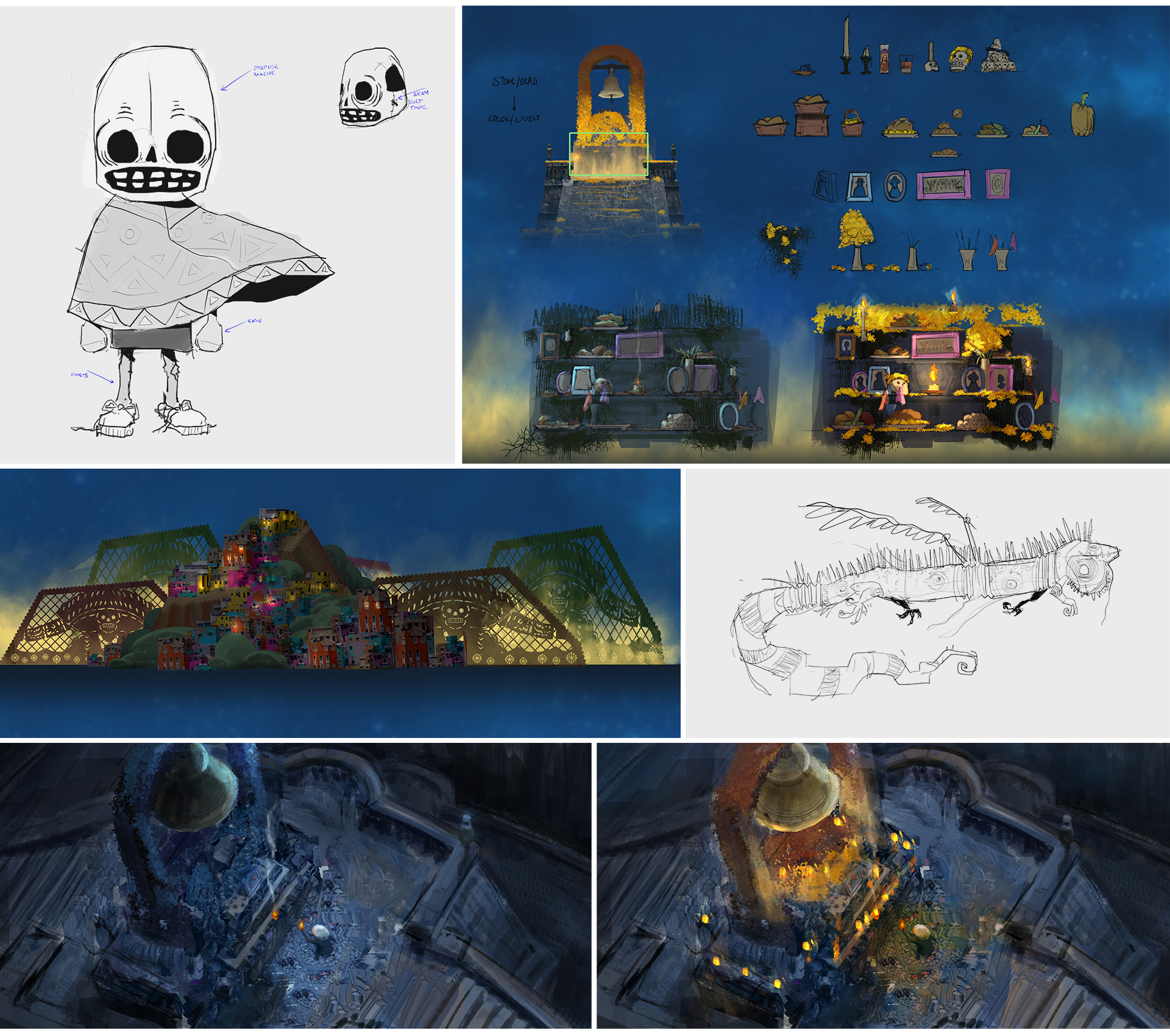 The release of our tribute was a heartfelt success, garnering attention from artists, friends, and our very own WAR staffers wanting to enlist for a possible part-deux, as well as some of our clients who felt inspired by the piece and knocked on our doors excited about ideas for their very own projects.