In The Language of the Forest
Logo, Key Art, Digital & Print Toolkit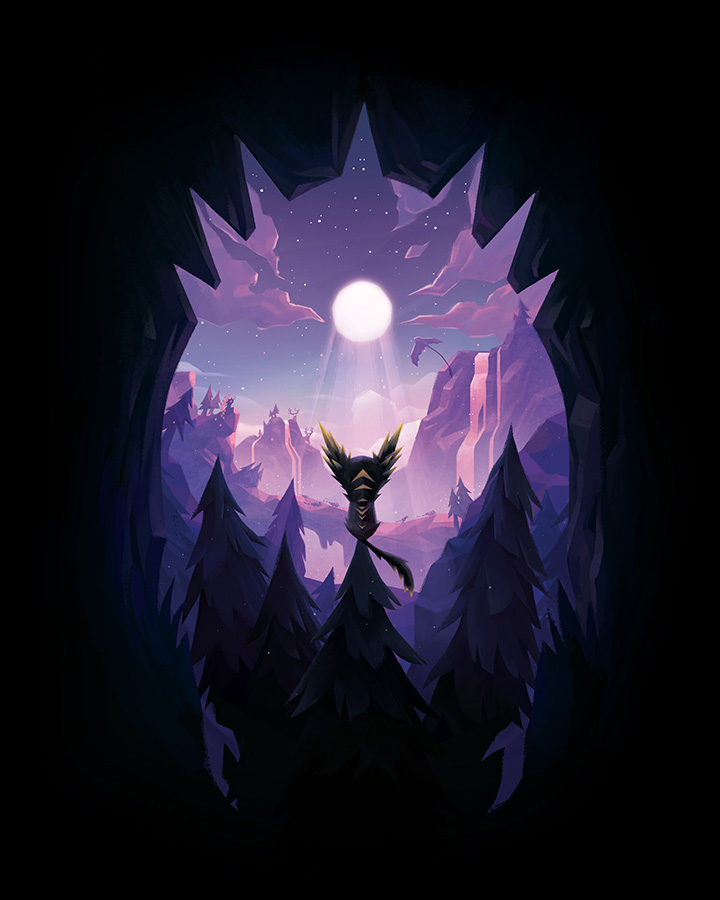 Embodying the World of Fe in a Single Image
Growing up on classic Electronic Arts games like Skate or Die! and Desert Strike, we have a certain affinity for the EA brand. When they gave us a call to collaborate with our creative team, we said a resounding, "heck yeah". EA needed promotional keyart for their EA Originals game, Fe, by Swedish-based developer Zoink!. It's a magically engaging game set against the backdrop of the Nordic forest, which serves as both a virtual love letter to nature and a narrative on our connection to it. What was required of us? A single image that could encapsulate the lore of the forest, the art direction, game design, story arc across mediums, and a toolkit for EA to use to promote the game.
The Indie game scene is chock-full of stylistic worlds married to non-traditional mechanics. But it's the story of Fe that makes it truly unique. Set in a speechless world, music and tones are the words of the forest. Communicating with the different animals of the wild requires unlocking different melodies. Using a song-like, unspoken language to progress through mysterious Nordic woodlands is what makes Fe's atmospheric gameplay special. We had to create a still image that resonated with that core idea. With so much lush and beguiling content to sift through, how do you find one image to showcase an entire world of mystery?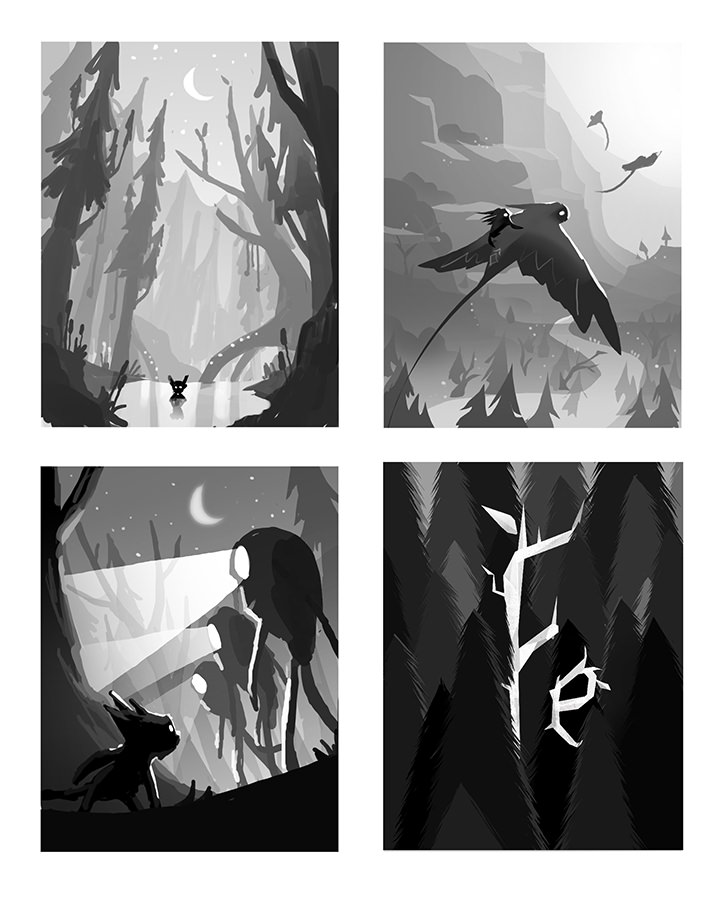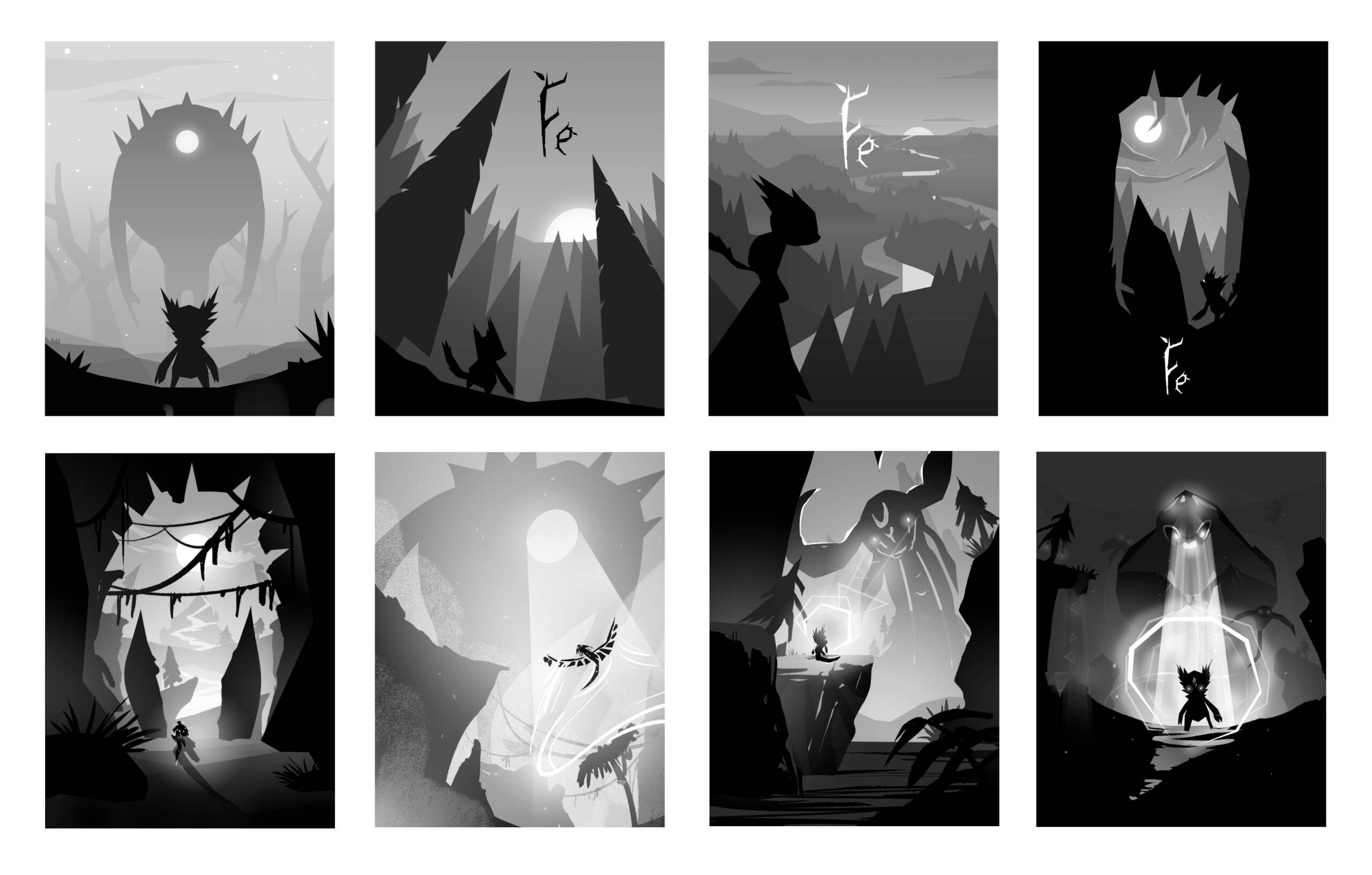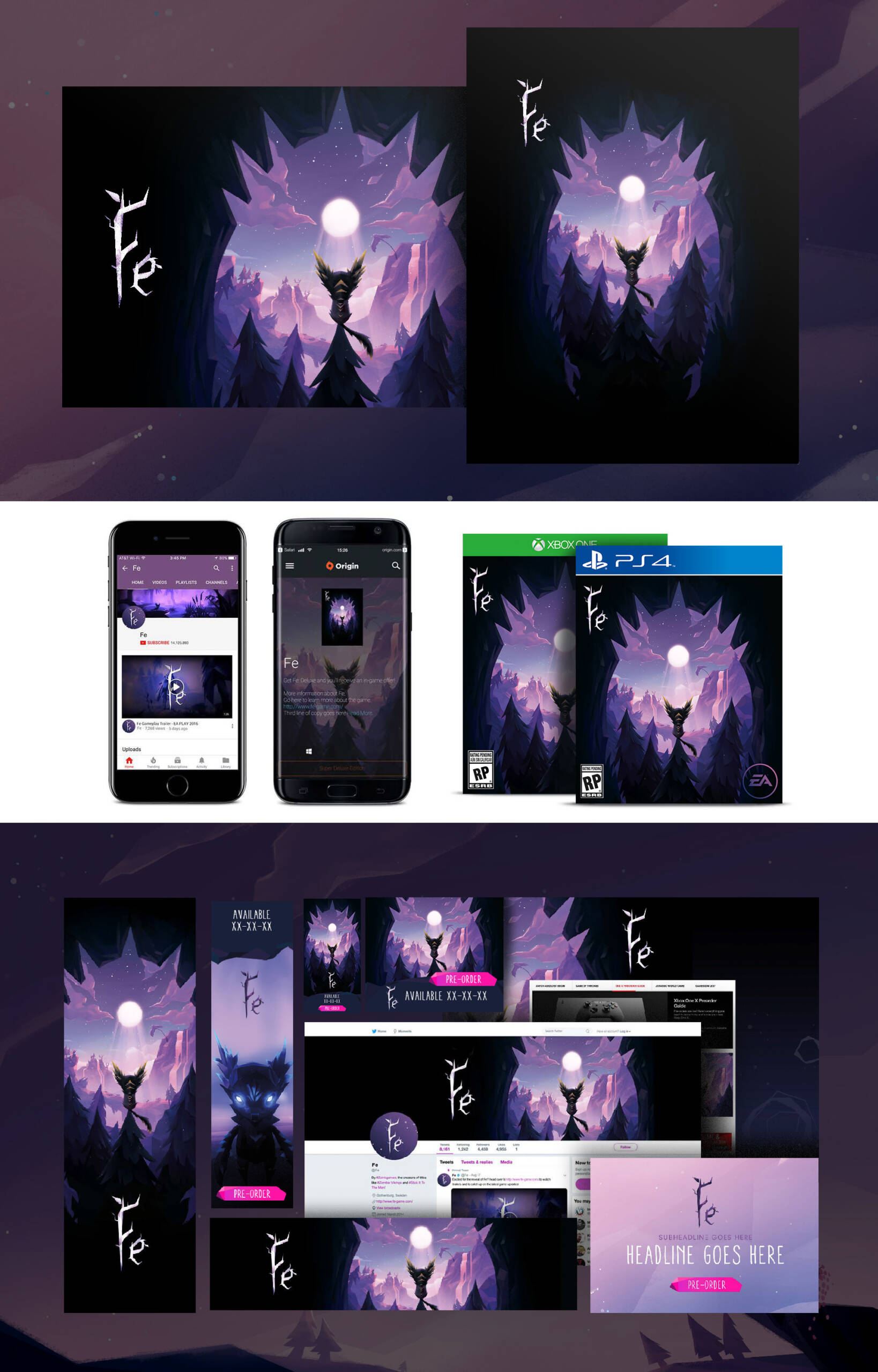 Exploration, Connection, Discovery 
Fe is a game meant for revelations – an exciting journey through a magical forest and a conversation with the flora and fauna within it. There's little instruction for gamers to further encourage a sense of play. No, the lead character doesn't wield a Final Fantasy-sized sword while taking down enemies in waves. This game is of a different breed, one that fosters both a sense of wonder and a deeper communication with the world around us. Not a bad thing in our books.