Elite Series Superiority Campaign
Illuminating Signature Shoewear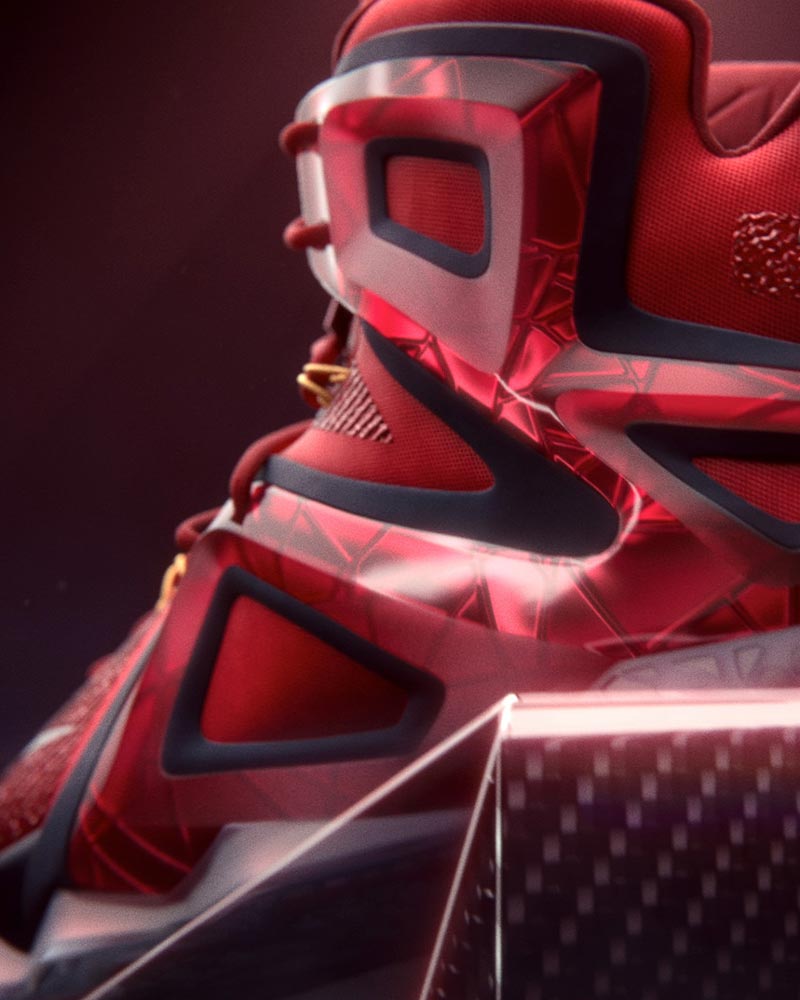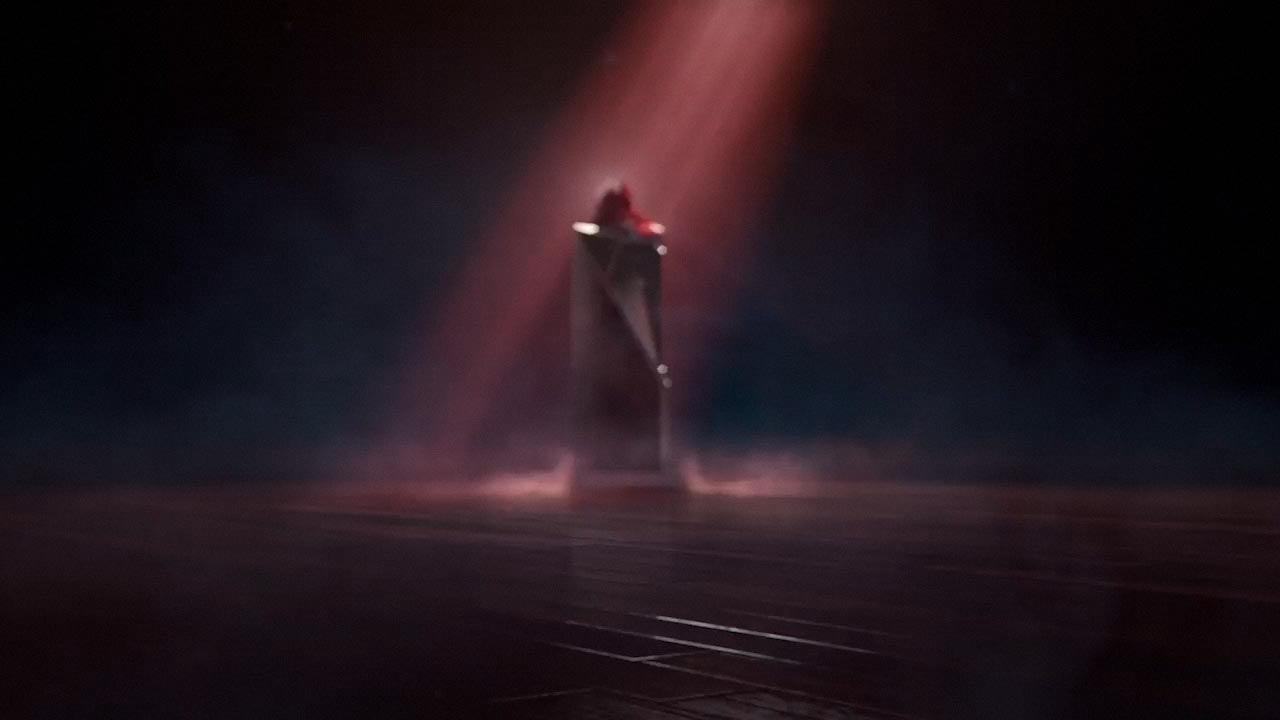 Basketball Shoes, Elevated
Every so often, Nike releases a singular pair of shoes that completely rethinks the possibilities of performance footwear. Or, they release three. The Kobe X Elite, The LeBron 12 Elite, and The KD7 Elite are each a different meditation on what a basketball shoe should be. They needed a worthy promo that exalted each one's impeccable refinement in design and technology. Let's get to work.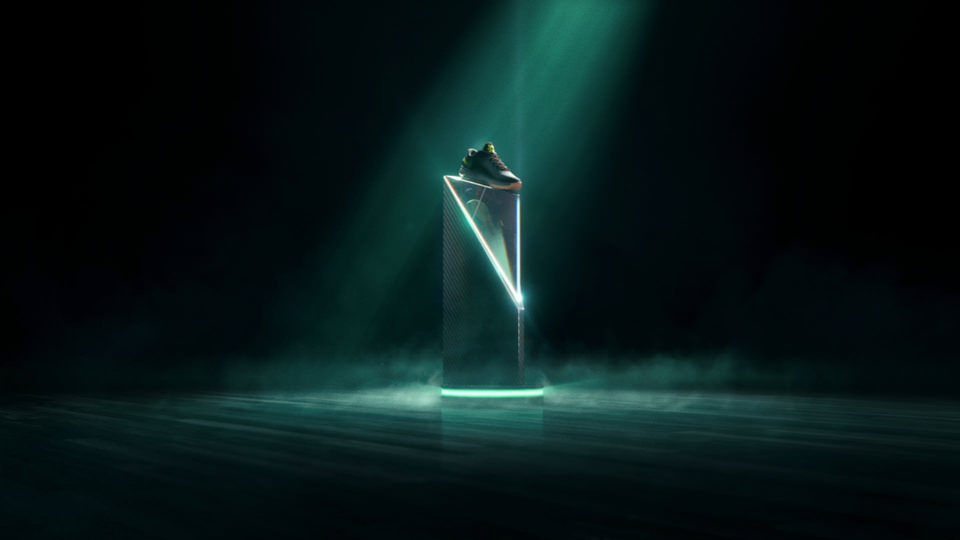 Because we take a challenge seriously, we began by literally elevating each shoe. Placed on a prismatic plinth, we explored every angle and detail while highlighting the inner technology with sweeping lights. Figuratively speaking, we put the shoes where they belong – on an atmospheric neon pseudo-90's futuristic pedestal. Each shoe was meticulously modeled from scratch, with photo reference from prototypes in various stages.  Materials were scanned and recreated as our shaders needed them. In the end, the shoe looked as sick as a mysterious unveiling of a new luxury sports car. It's a good thing too – these things are right at home mashinging the gas pedal of a Porsche 911 Turbo.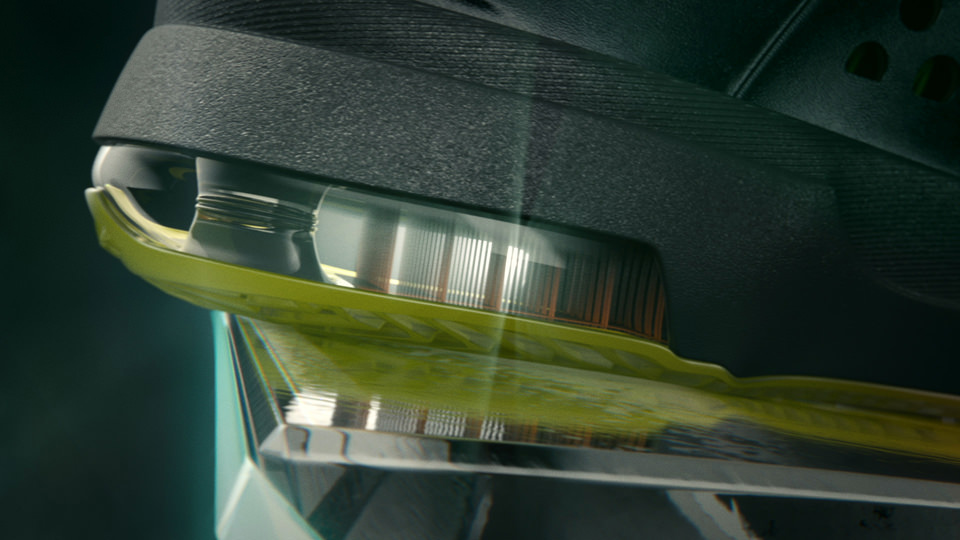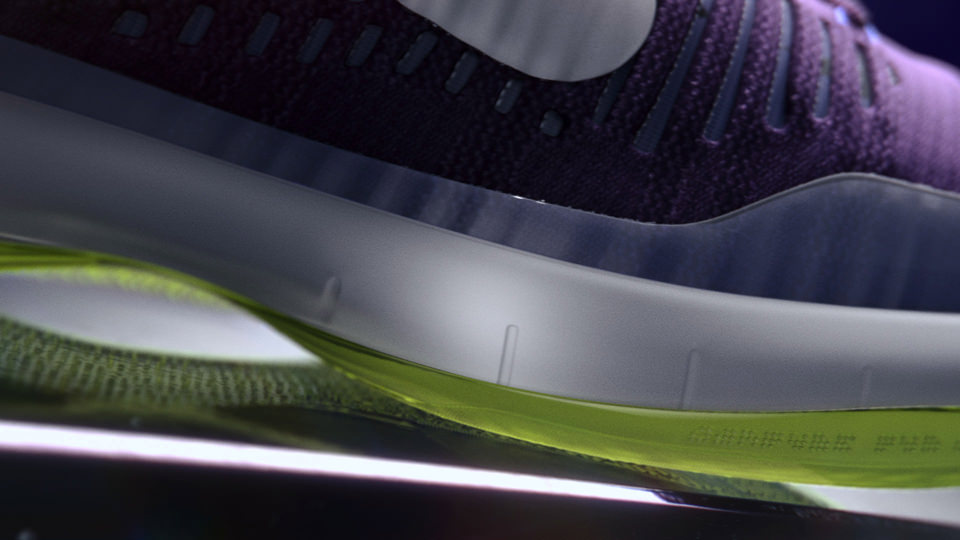 Each separate motion piece illuminated the Elite Series' unique designs. Equal parts work of art and performance-driven footwear, Nike really knows how to nail making a covetable shoe. Plus, this job gave us another great reason to pull out our trusty fog machine.