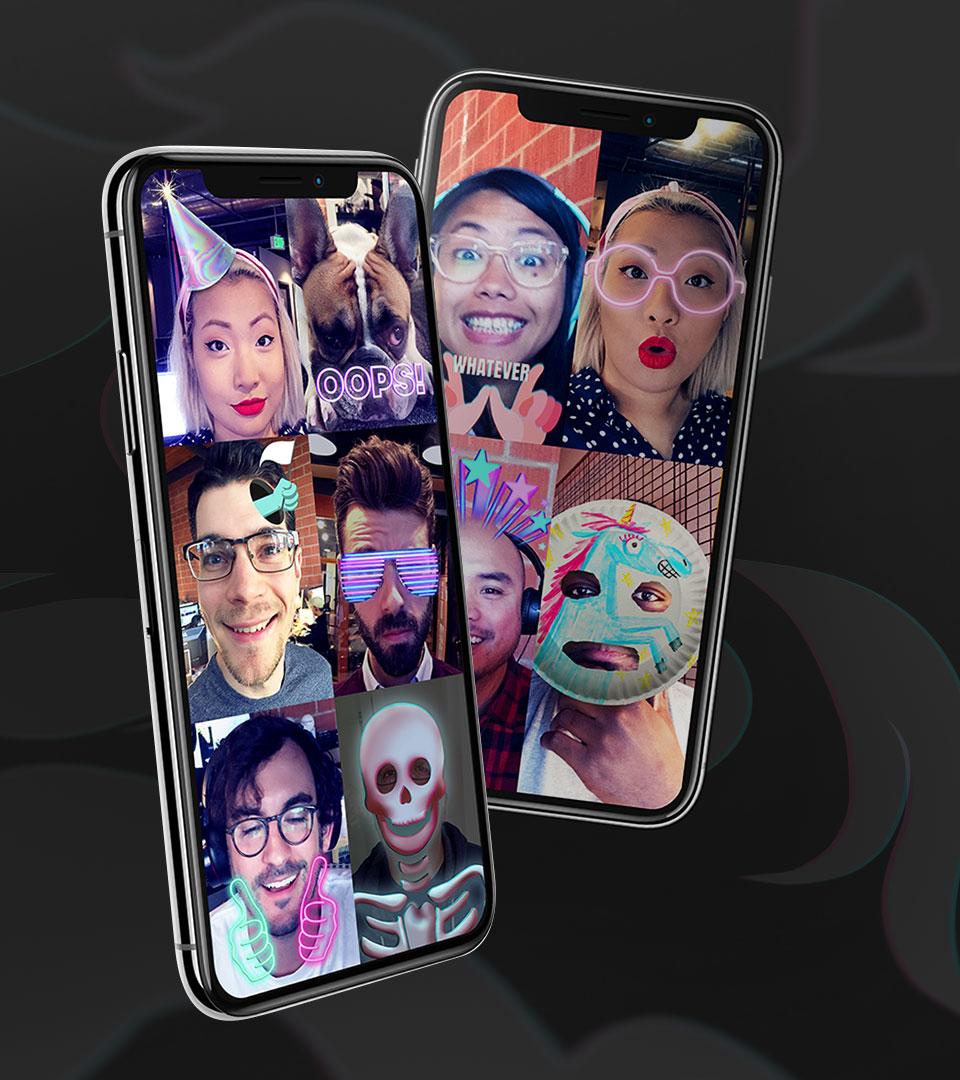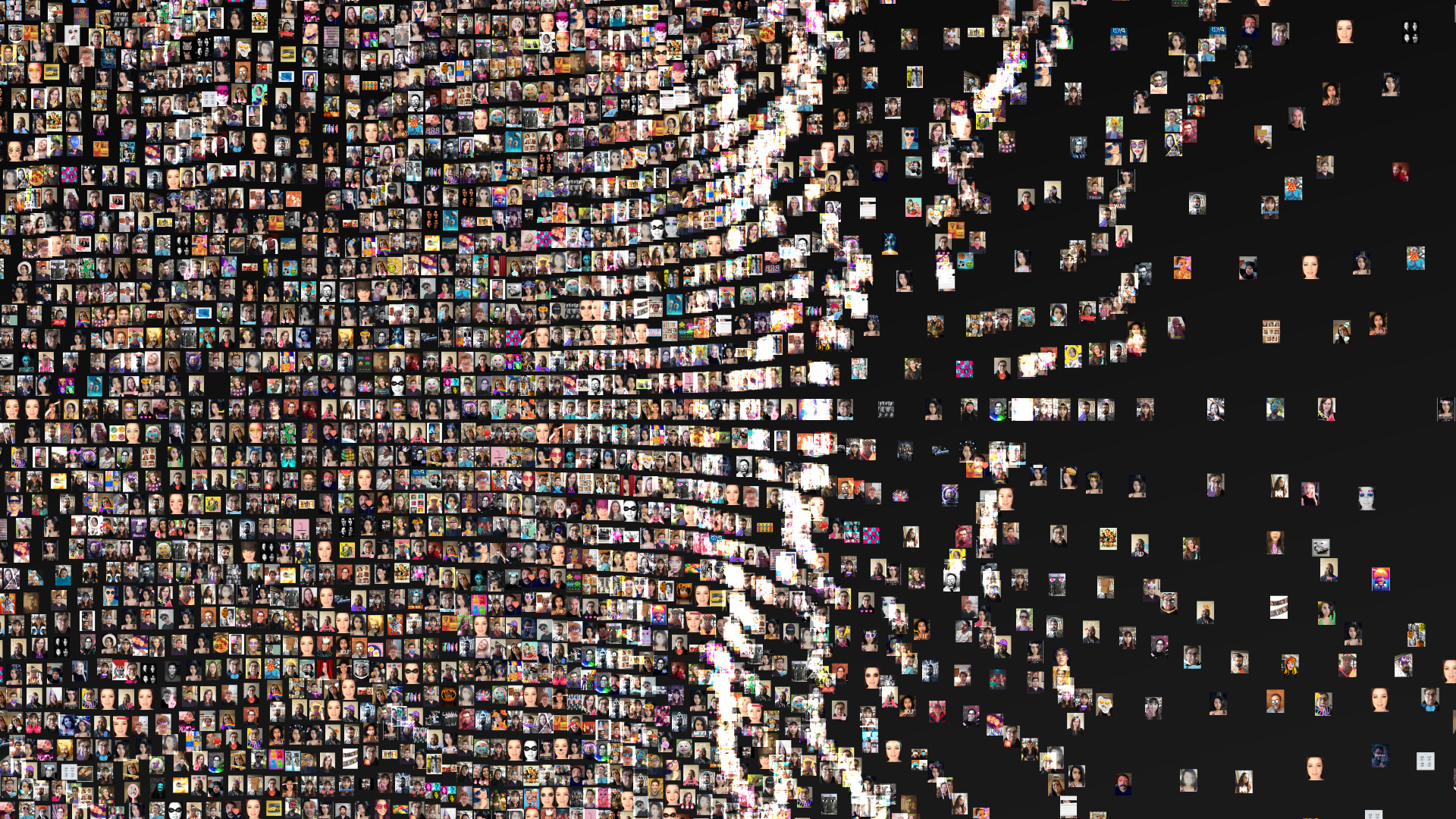 Meta needed a creative partner early on in their process to explore and design both the foundation and the approach for their video chat app Bonfire and a multitude of Augmented Reality games. Of course, we played it cool and waited a full ten seconds before screaming: "YES! When's our meeting with Zuckerburg??" It's been a most fruitful partnership and, together, we've created a lot of unique pieces of AR content. A. Lot.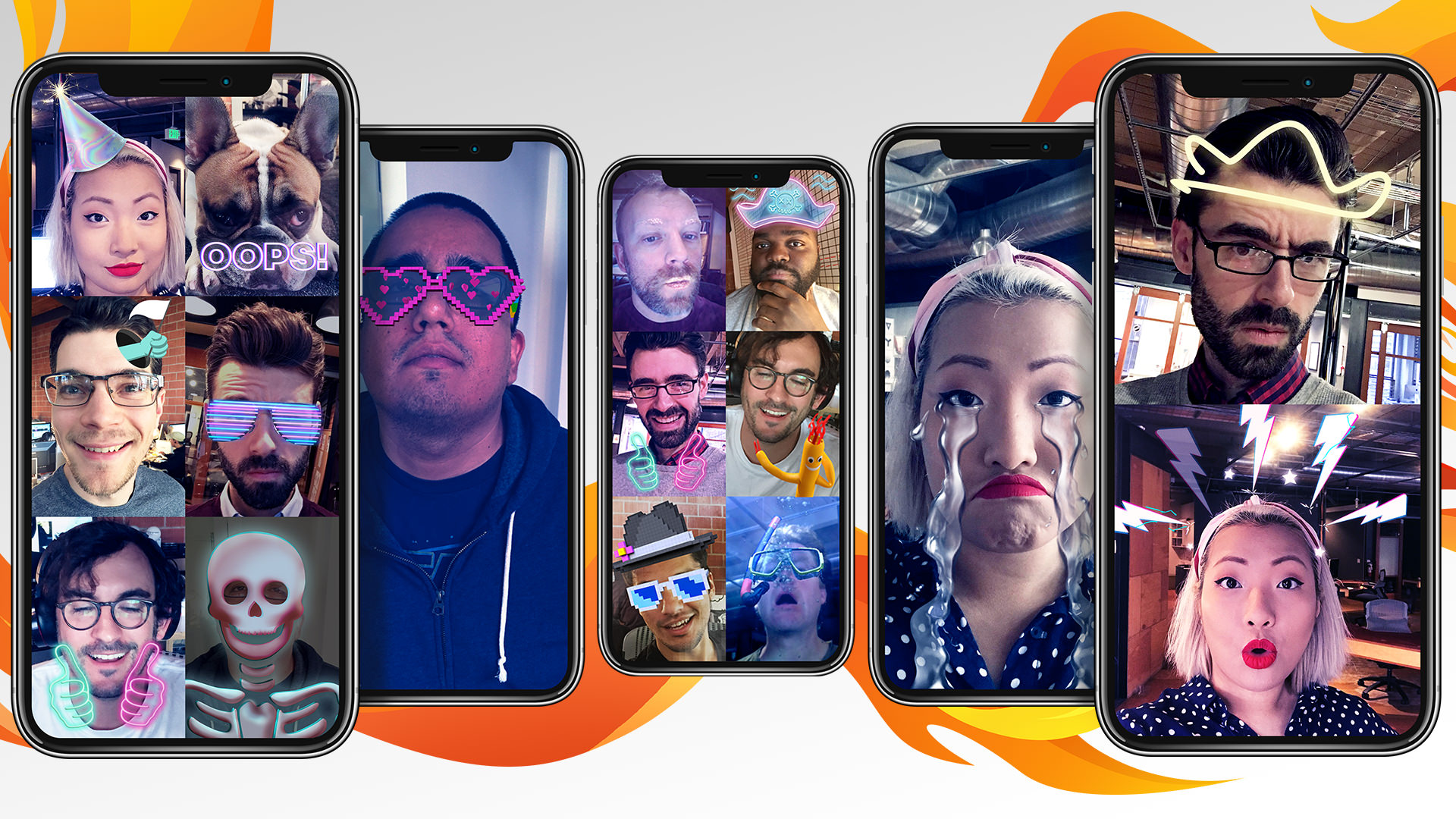 Flexibility. Momentum. Options.
We began as social scientists, running targeted focus groups that were then cross-referenced with the Plutchik wheel of emotions. After categorizing our findings by use-type, we produced sketches for key emotional reactions, leading us to our final design pallet. Wanna turn your head into a virtual disco ball with 80's shades on? No prob. Need to let those tears out in a "Take on Me" comic book style? We got you. Always wondered what you'd look like as a Great Horned Owl? So did we.
Whether as fun content for Meta Messenger or its first group-chat games (plus a whole slew more for future use), our goal was to create simple, yet addictive experiences that truly pushed the boundaries of AR interaction methods.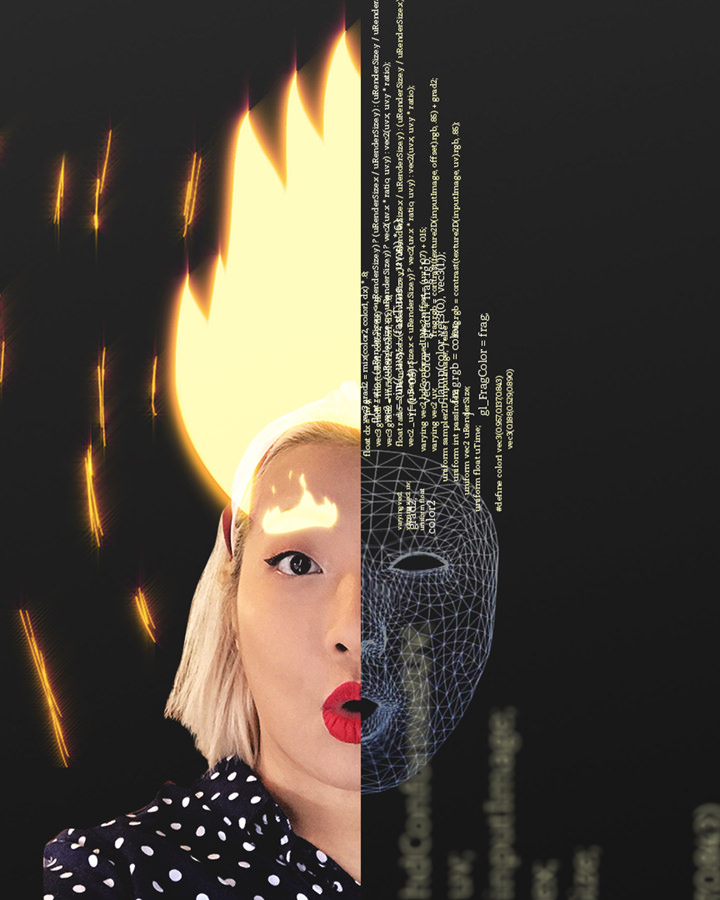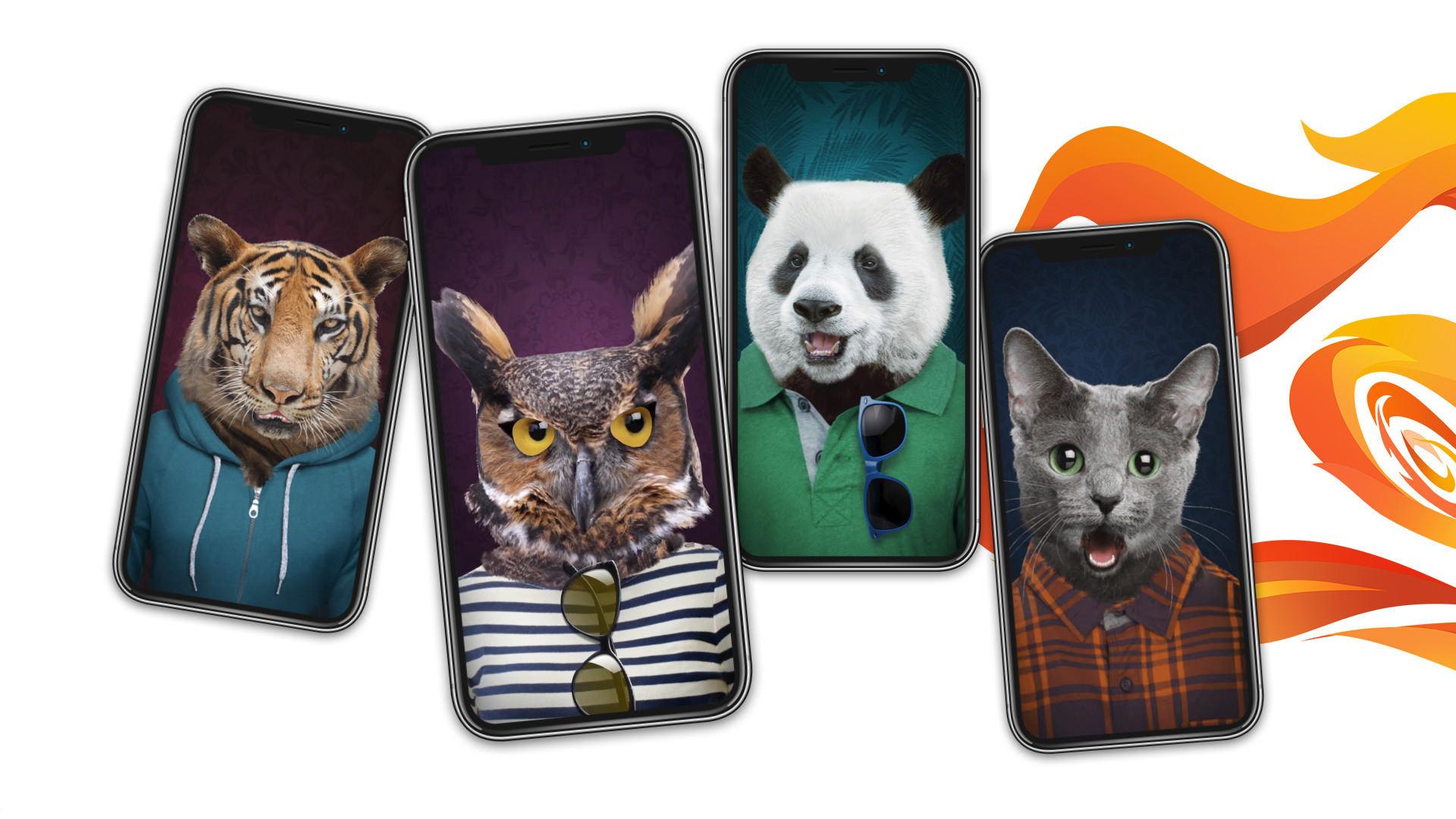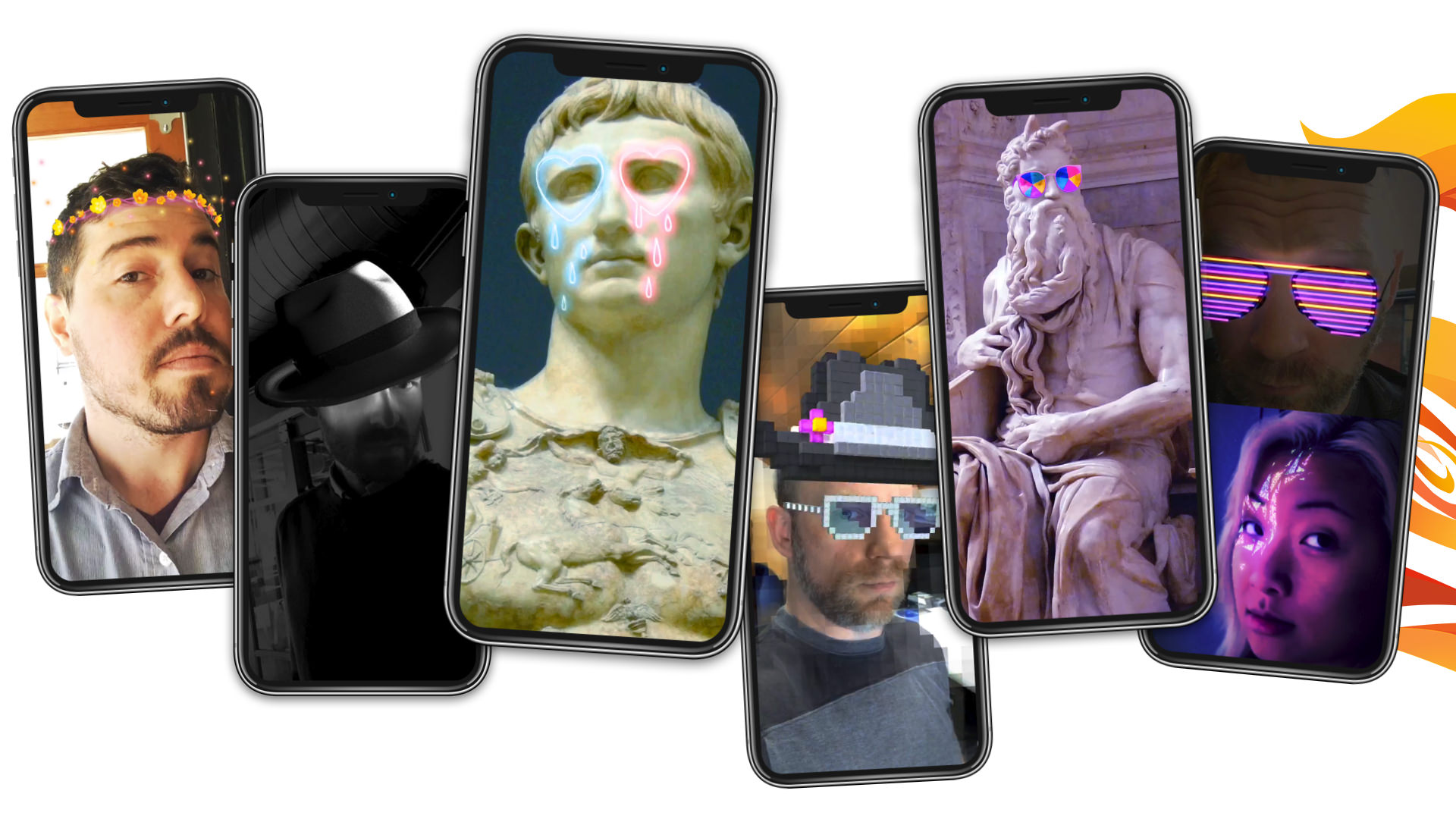 Our collaboration garnered us 3 years of content creation, 7 unique projects, and a process of creative innovation beyond our expectations. It was an AR evolution through a world of interactive masks, scenes and games, plus in-house development of concepts that influenced Meta's final tech and how to interact with it in new and interesting ways. 
Suffice it to say: the whole damn thing couldn't have gone better. Except we're still waiting for that meeting. Looking at you, Zuckerberg.