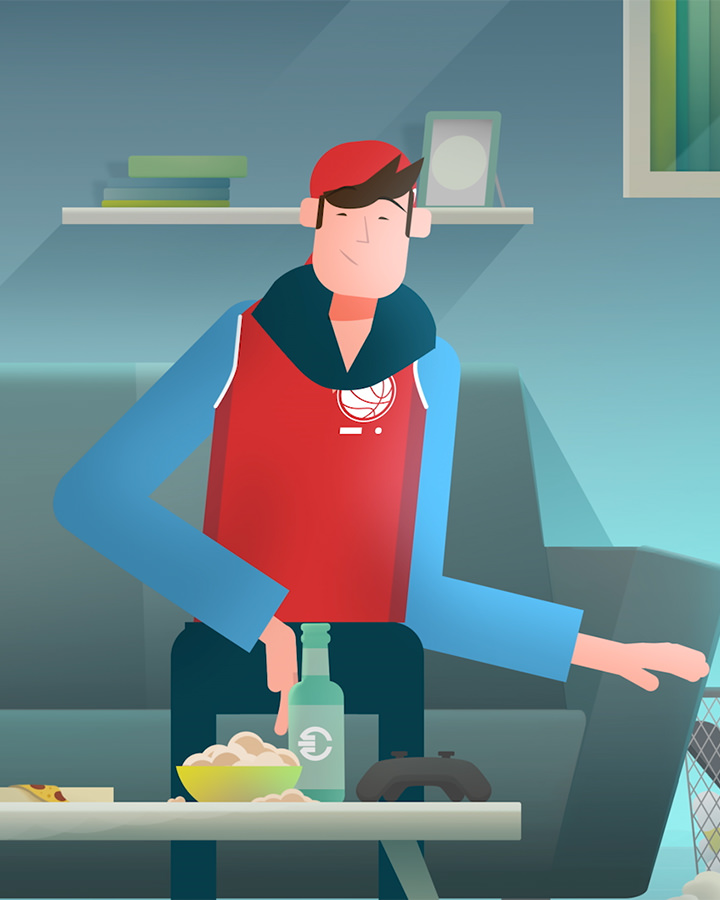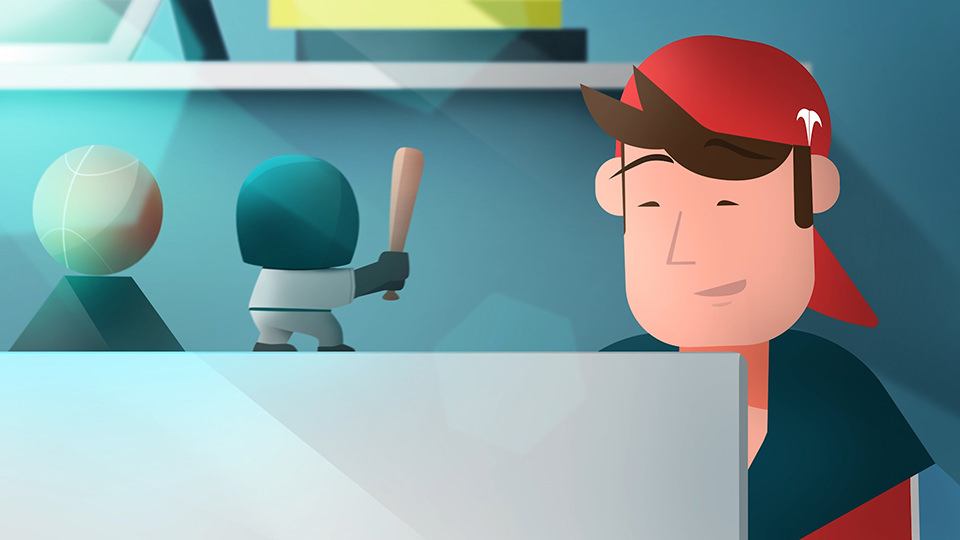 Make Our Favorite Pastimes Feel Fresh
When we first heard about FaceOff, we thought John Travolta and Nicolas Cage are teaming up again? We are so there. Then we learned, much to our chagrin, that nobody was going to be swapping faces. This FaceOff is a new type of peer-to-peer, e-gaming platform that allows people to compete head-to-head in challenges related to their favorite sport or pastime to potentially win cash prizes. Our assignment: create an instructional video to explain the many features of FaceOff's product in a fun and informative way. We can do fun and informative.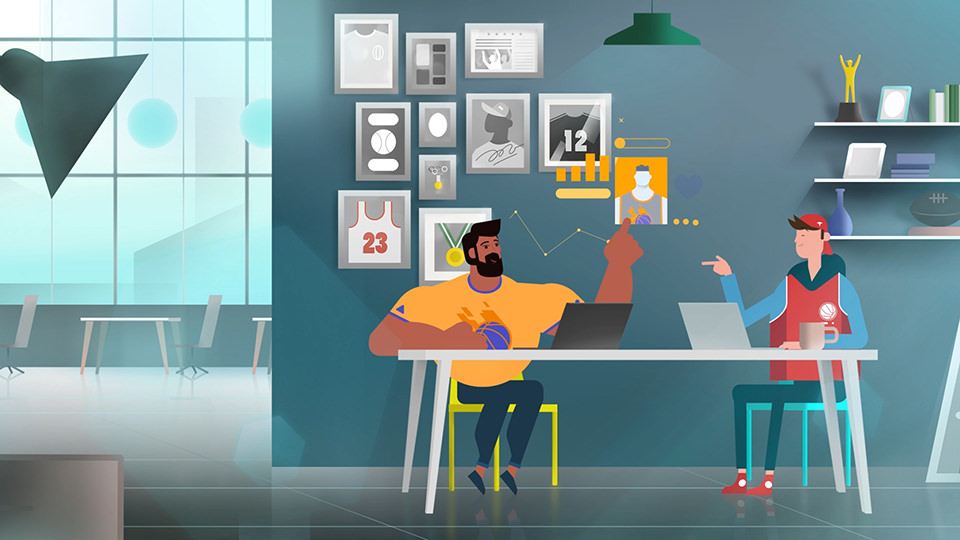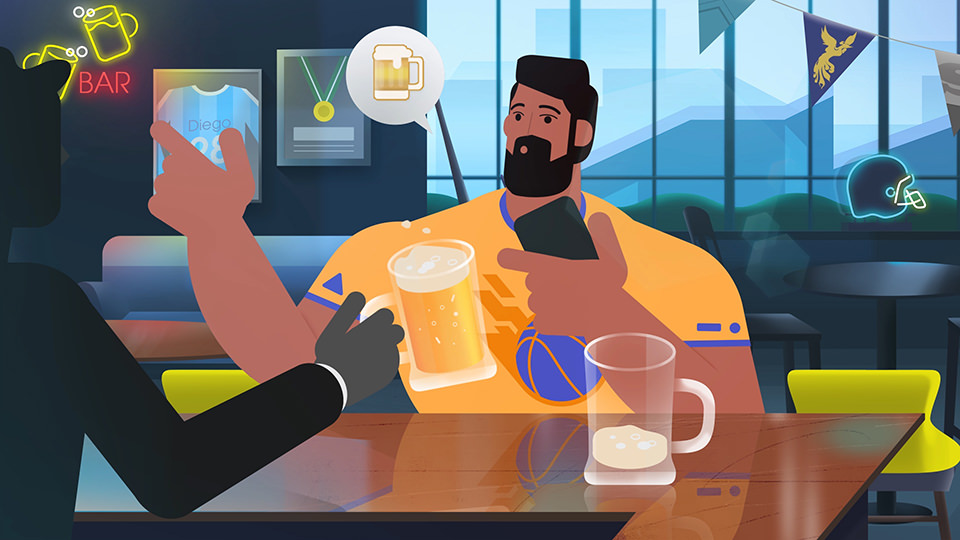 Sports have forever inspired off-the field competition. FaceOff has developed a business model that combines a fan's love of sports with a unique social gaming experience. It's not quite betting or gambling, but there are ways to win prizes with real world value. Start by challenging friends or other users on the platform and then using your winnings to compete in skill-based games that convert your chips to cash.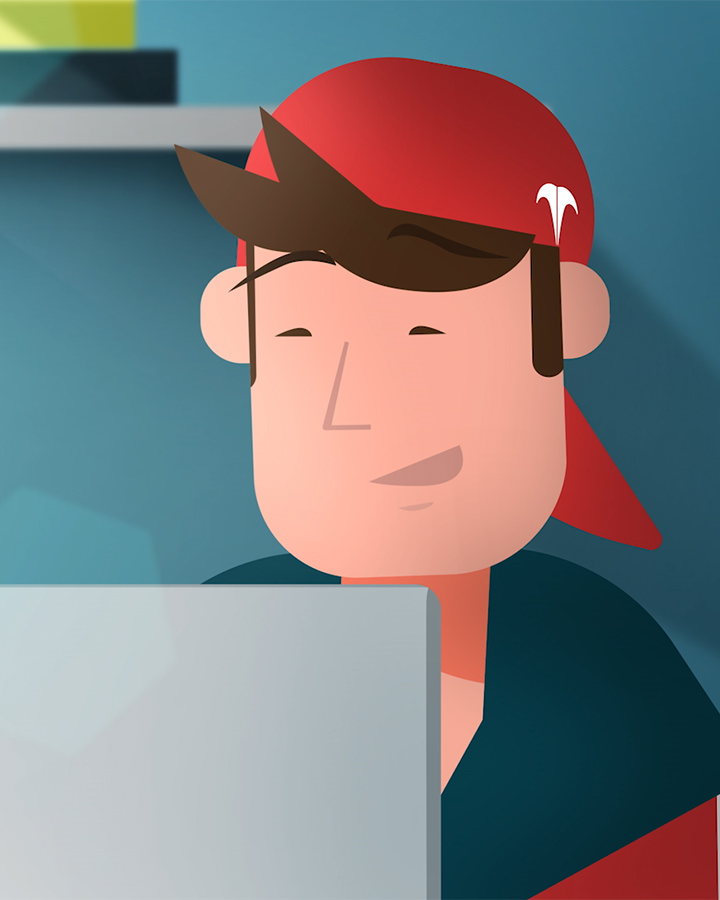 We needed to explain the basics of FaceOff in a way that highlighted its ease of use. Rather than walking users through the exact process step-by-step, we adopted a simplified interface to introduce the concept in a more approachable way. We leaned on our design skills to communicate the product and the brand without making the spot feel like a how-to video.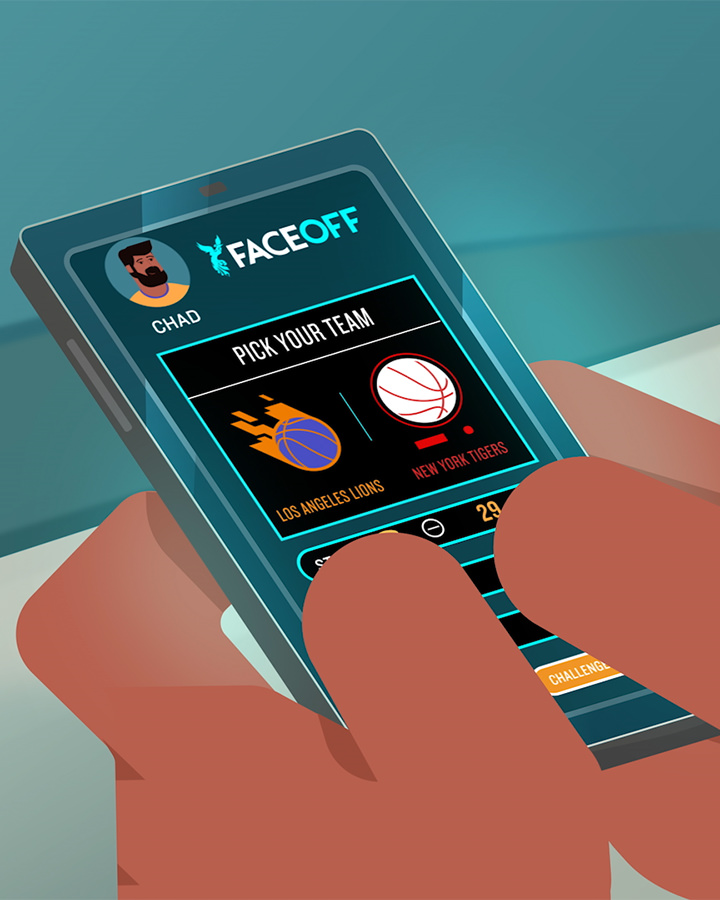 Our second challenge was to create a roster of characters that would literally become the faces of the brand. We worked alongside FaceOff to develop their script and product demo into a film with two relatable "guys-next-door." After many iterations, and a good dose of rigging tools, we got the right balance of personality to bring about two friendly, but competitive, buddies demonstrating how fun it is to use FaceOff.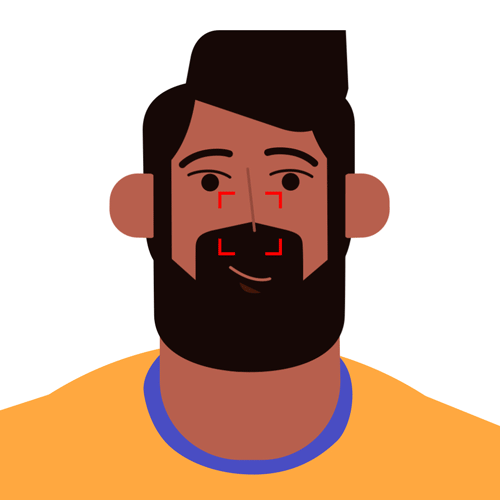 In the end are two characters with legs–literally and figuratively–for FaceOff to build their brand around. And the spot itself captures that sense of friendly competition between sports fans. Ok, sometimes it gets outta hand, (like that time someone threw a bowl of guac out the window out our NBA playoff party) but these two, and future FaceOff users, are clearly in it for a good time.