Impact Winter Season 2 Launch Campaign
WELCOME TO
THE VAMPIRE
APOCALYPSE
KEYART, OOH, TRAILERS, TEASERS, AUDIOGRAMS, SOCIAL TOOLKIT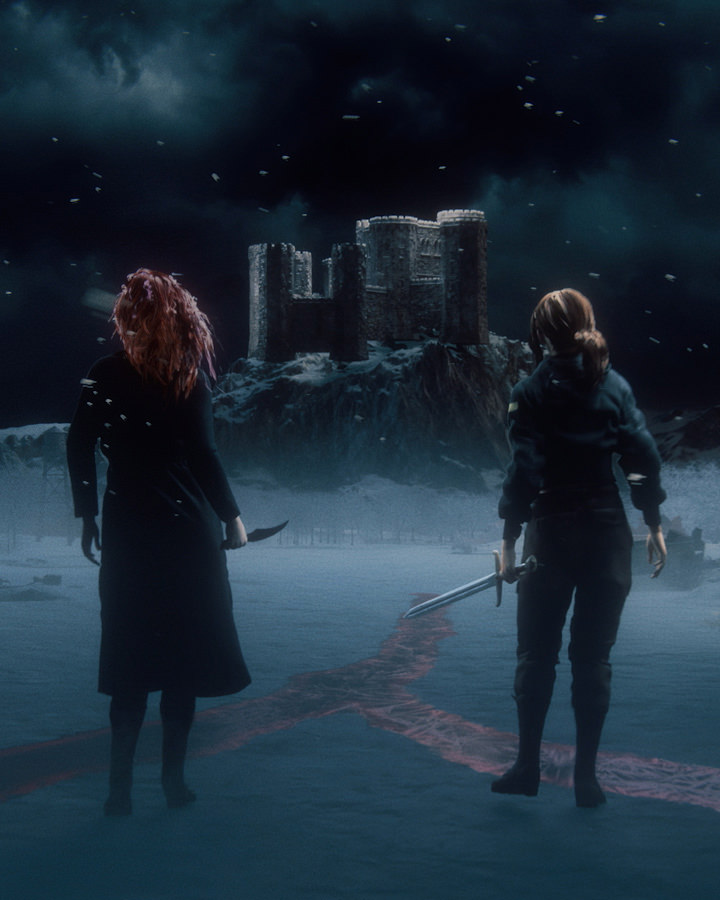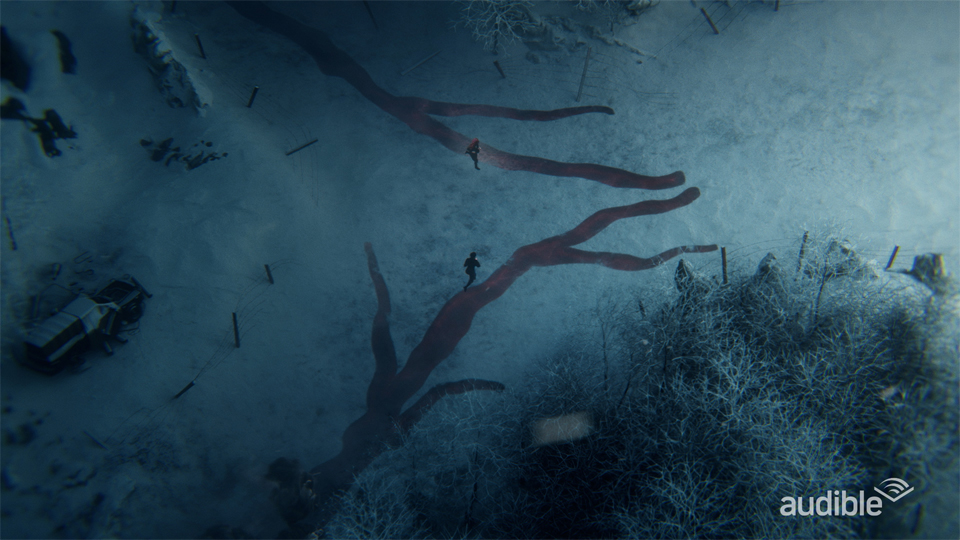 CREATE A "BLOCKBUSTER
FOR YOUR EARS"
When Audible returned for Season 2 of their hit apocalyptic vampire series, they requested a campaign that would deliver on their strategic positioning of "a blockbuster for your ears" and "prestige listening." They also wanted to explore the thrilling story of the two Dunraven sisters, one human, one vampire, and their tangled dual destinies. But honestly they had us at "hello."
FOCUS ON COMPELLING
SISTER STORY AND EXPAND
THE UNIVERSE VISUALLY
Our approach was to A) show the contrasts between the two sisters and B) display the epic scope of their worlds…from a crumbling castle in England, to an abandoned military base in the UK, to the mountains of Dubrovnik where the ancient Vampire council is based. These worlds are connected through the sisters' shared bloodlines that serve as roads which reveal each others' (sometimes unwanted) destinies.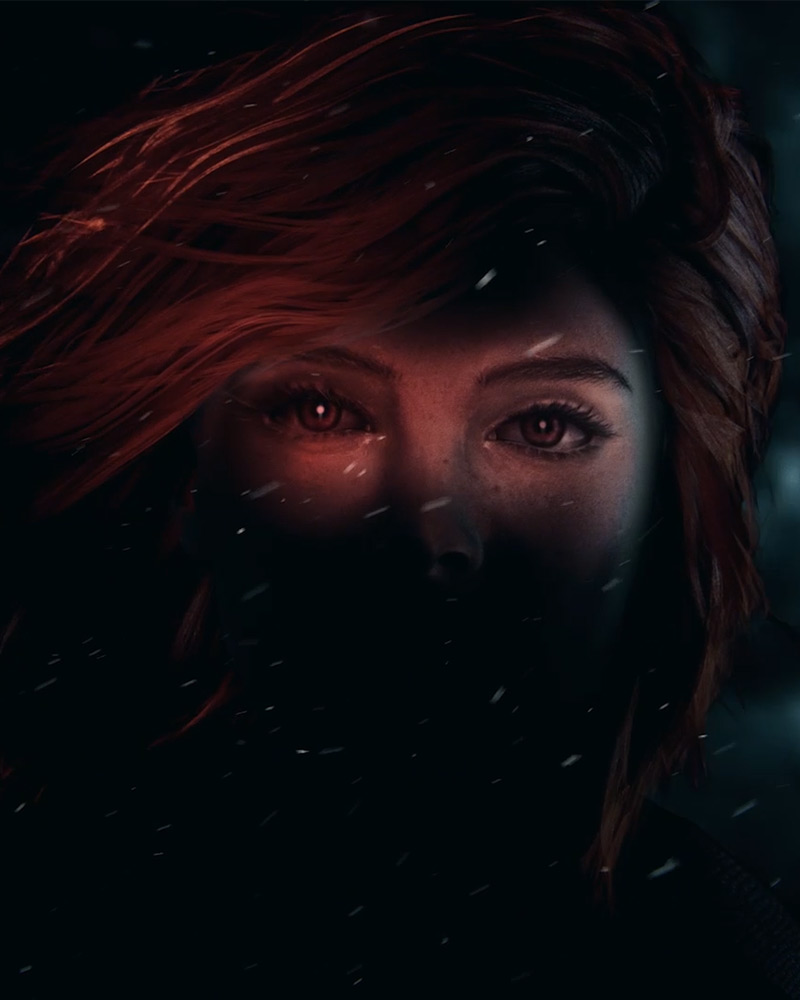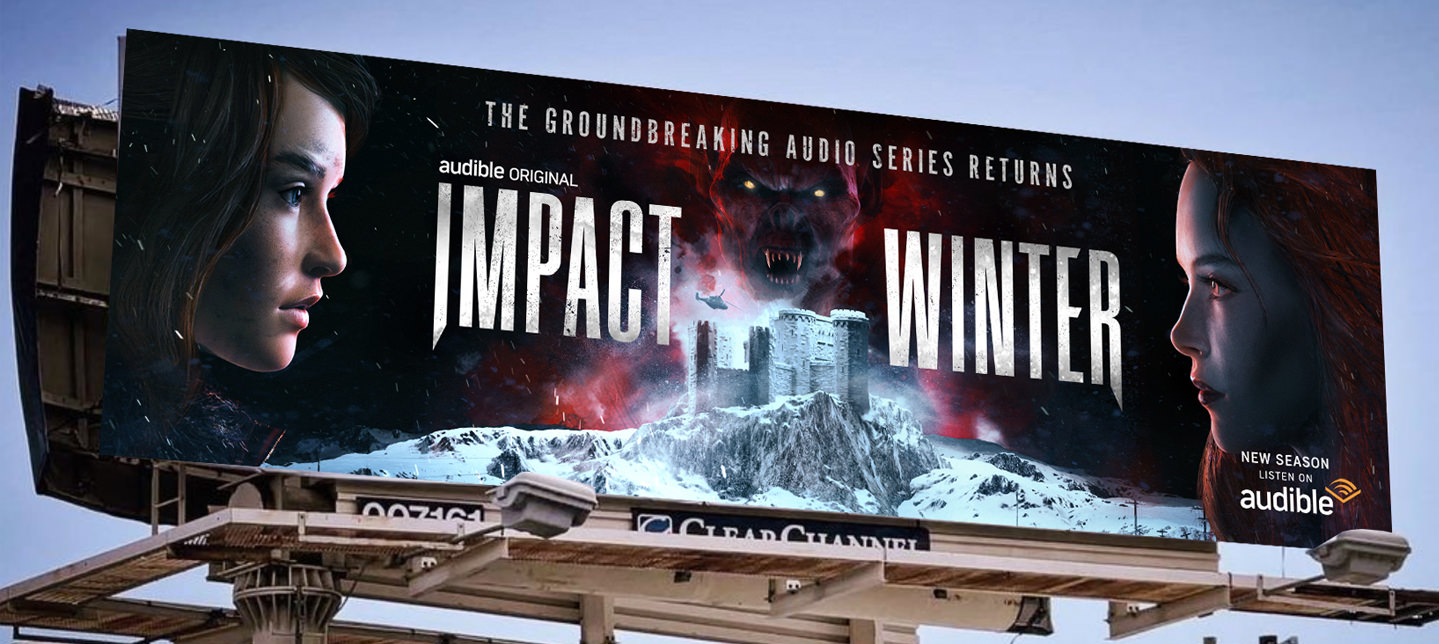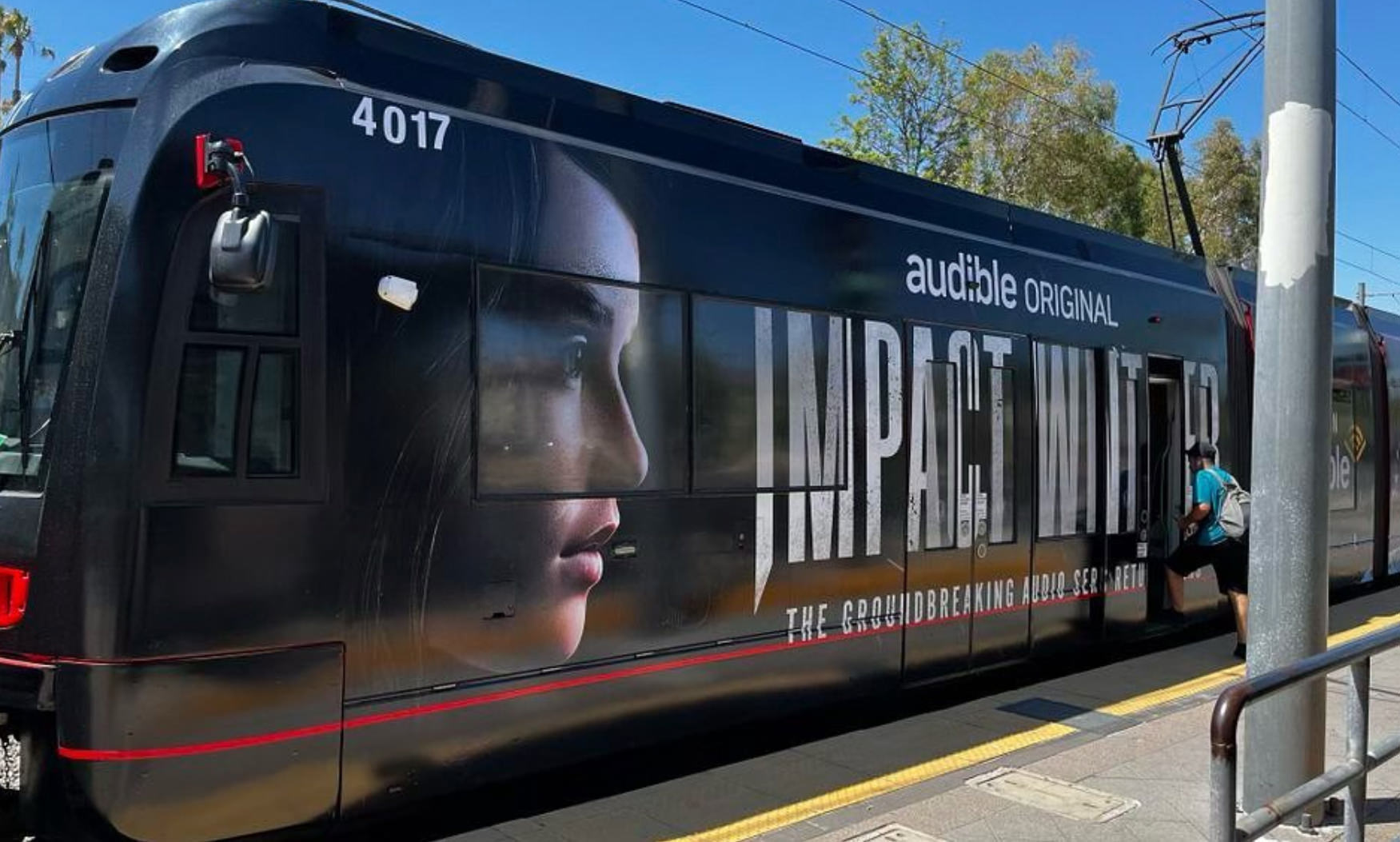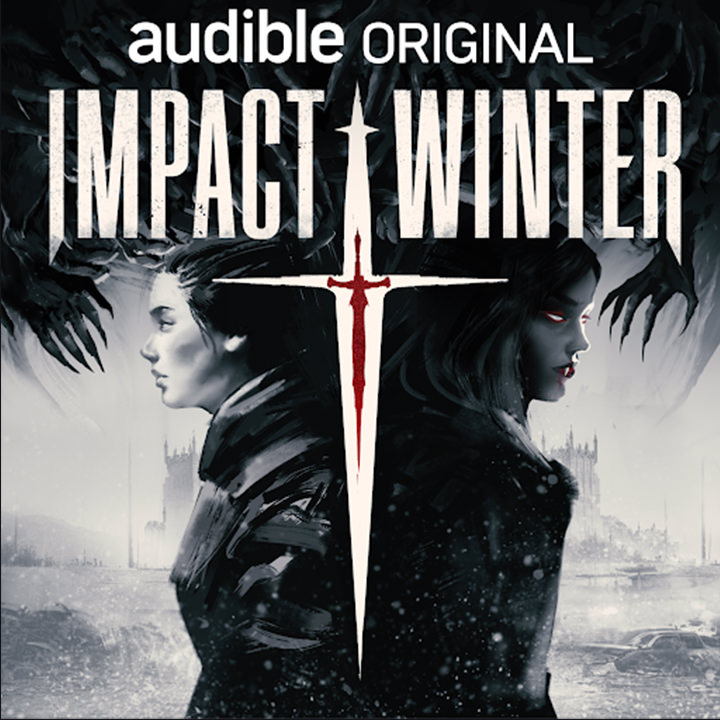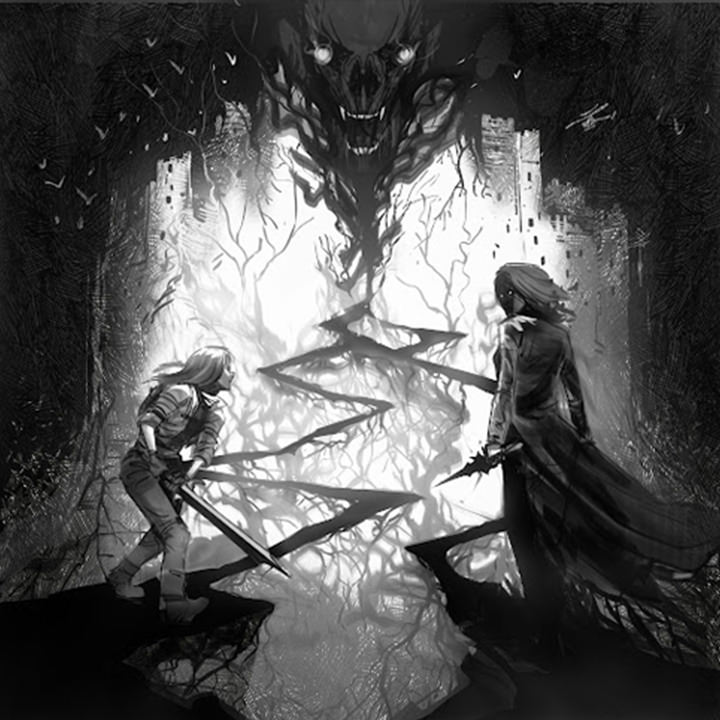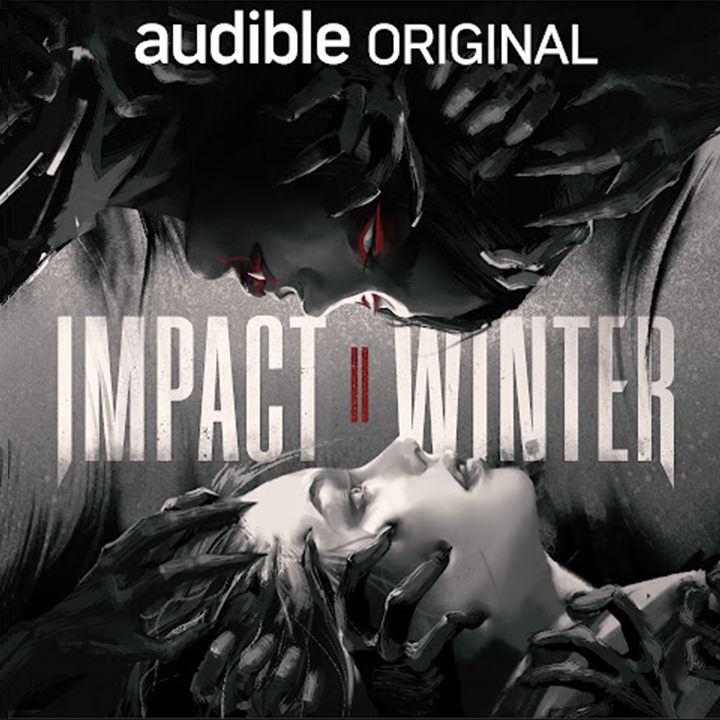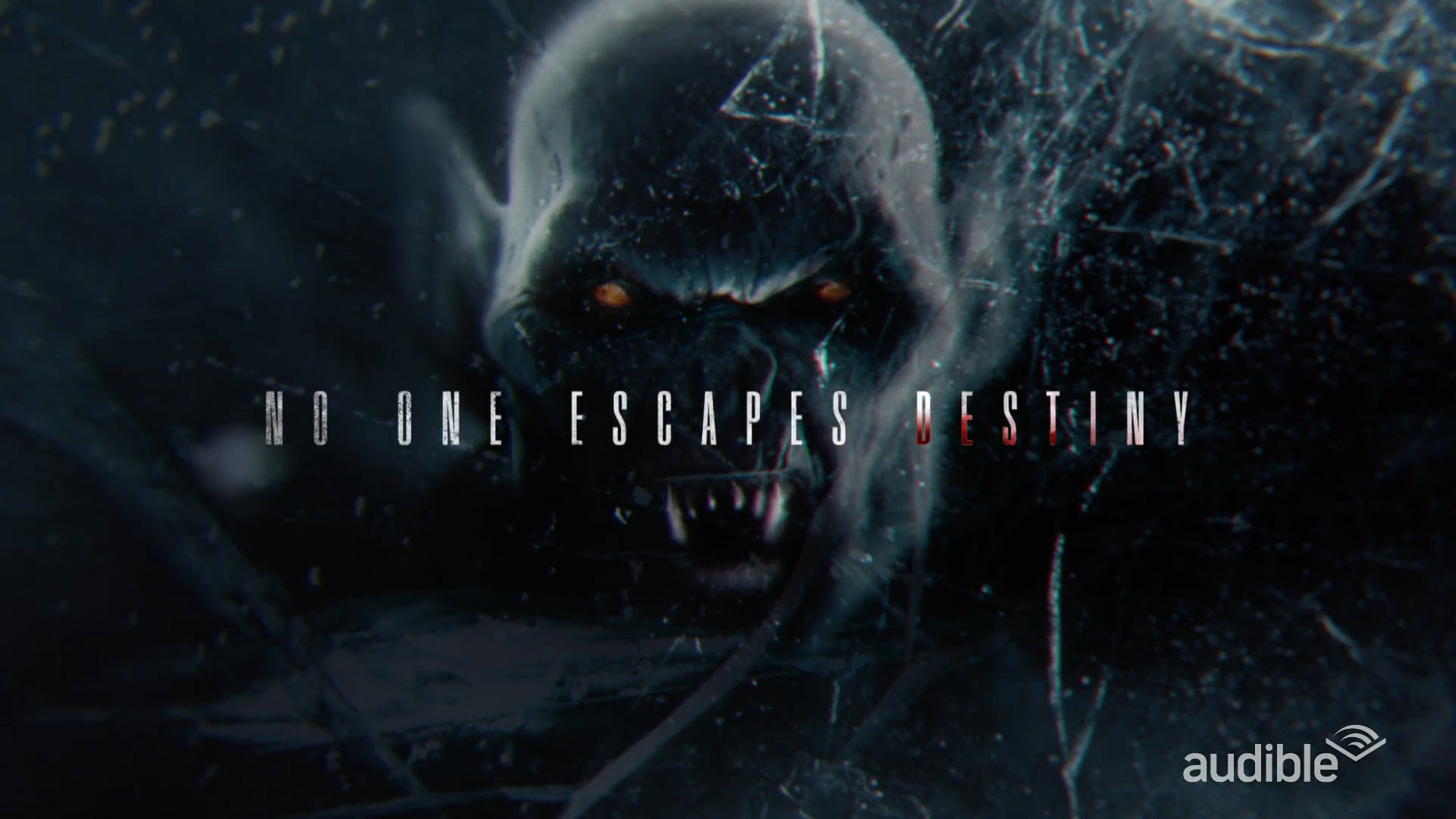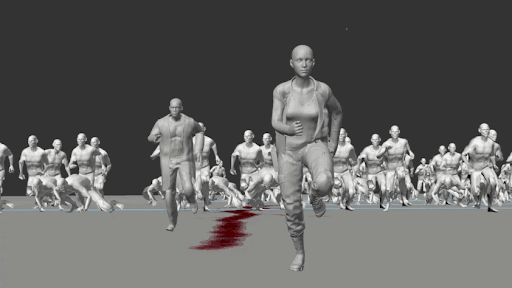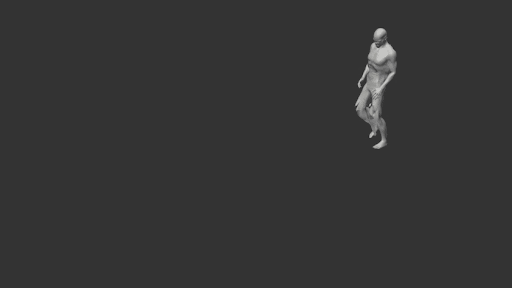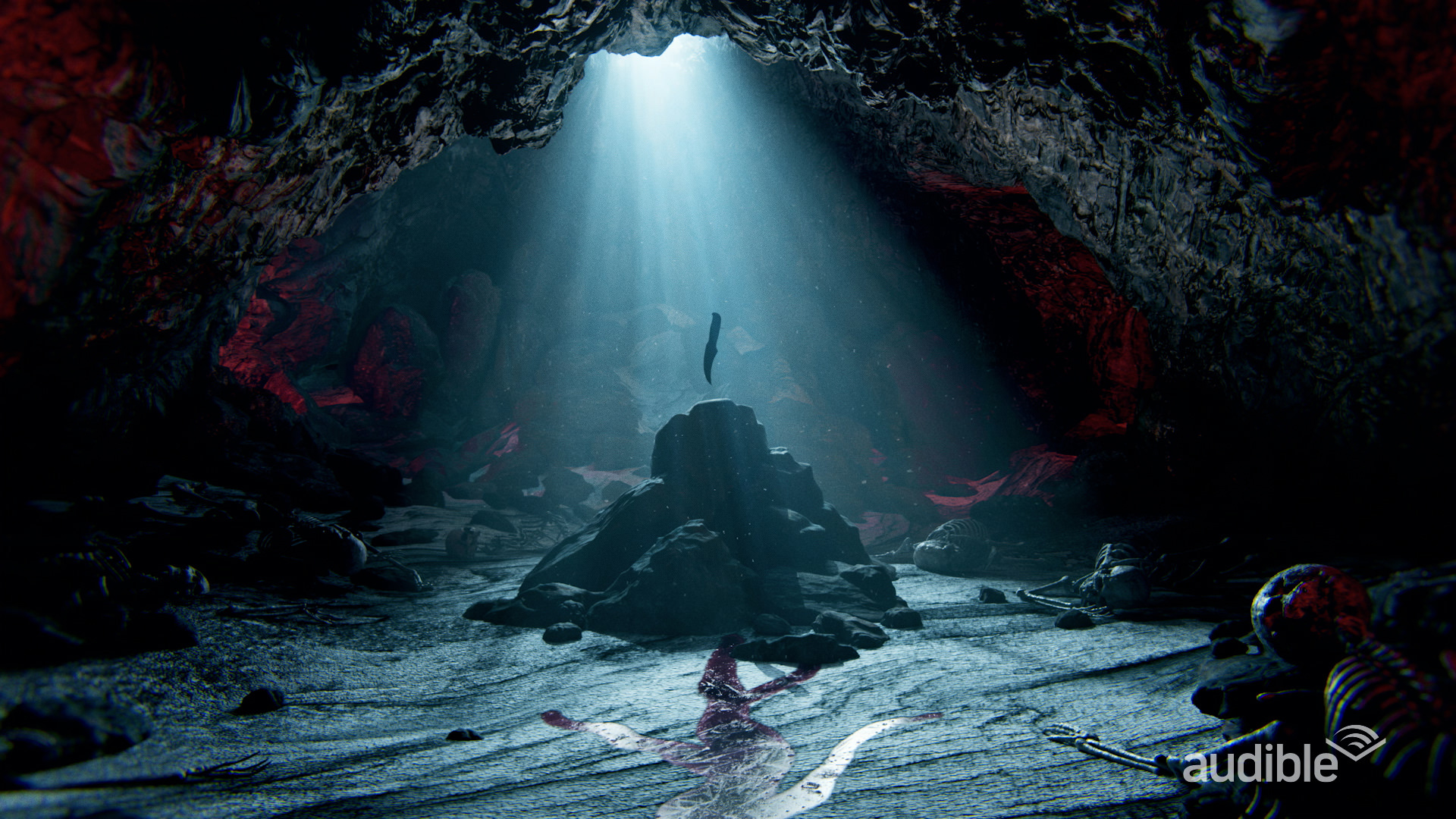 SPOILER ALERT:
WE MADE IT OUT ALIVE
Ultimately, we created a haunting, moody, and modern gothic aesthetic, rich with elements within the genres of horror, thriller, and the supernatural. With a look that is both lush, r-rated, and decidedly not for kids, we're excited to attract potential listeners to the visuals of these reluctant protagonists and their epic battle against evil vampiric villains.