Rewrite Tomorrow Image Campaign
Greater Than the Sum of Their Parts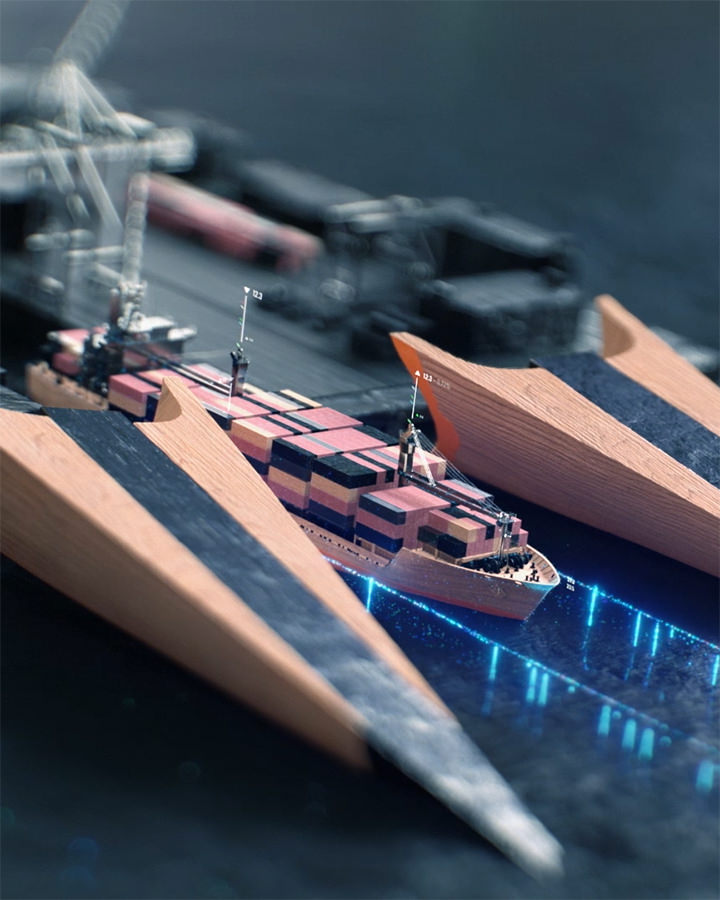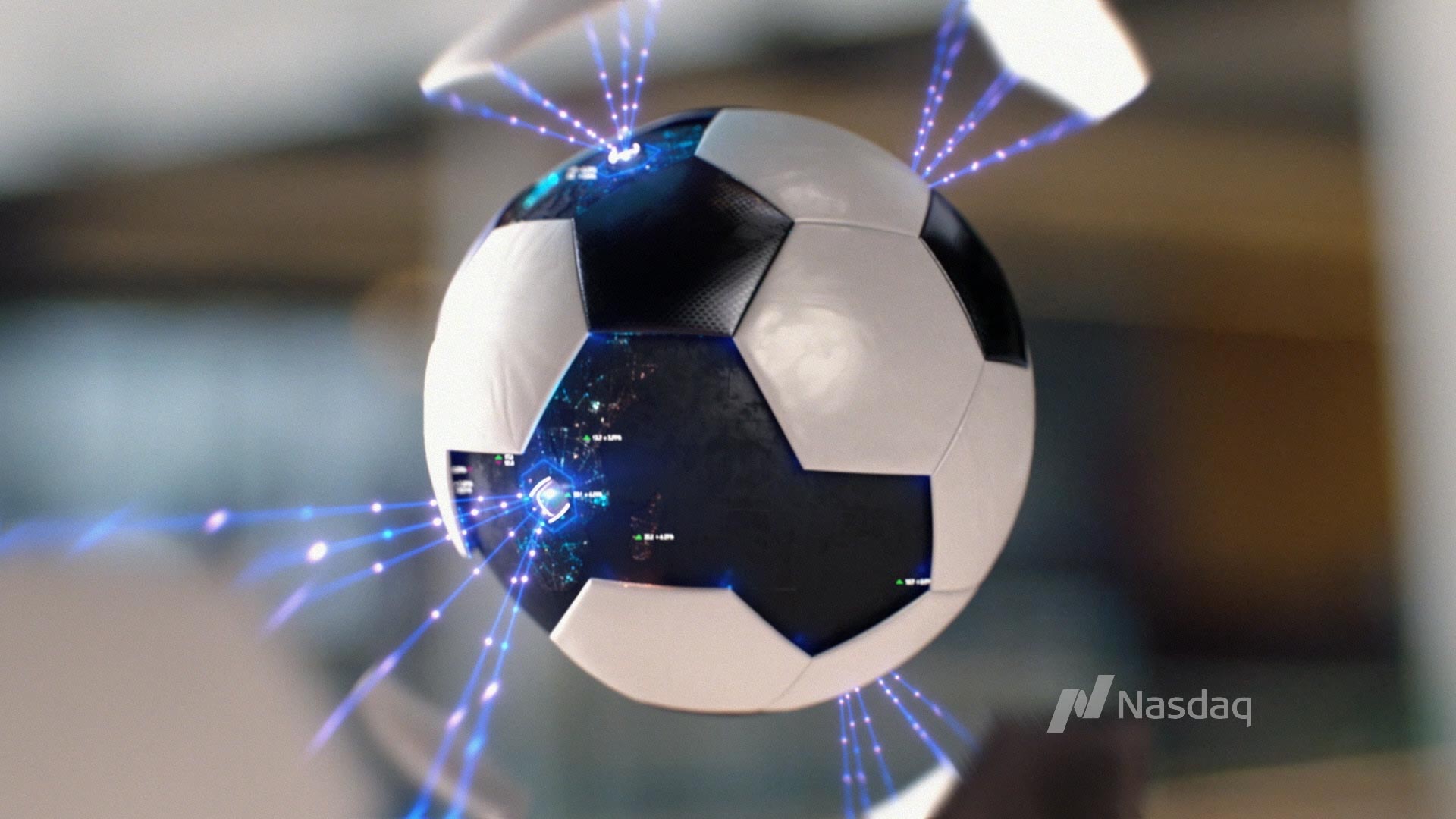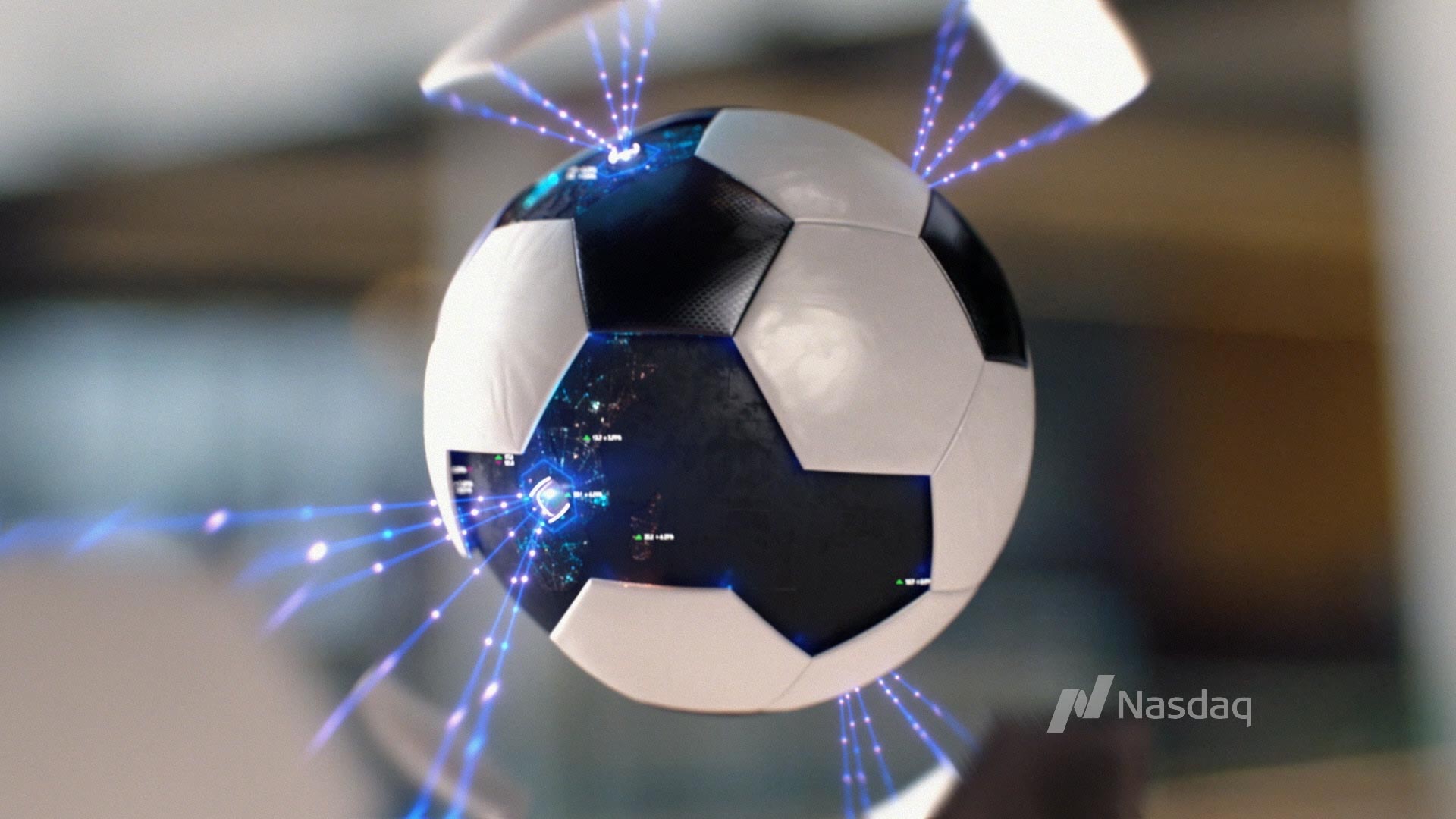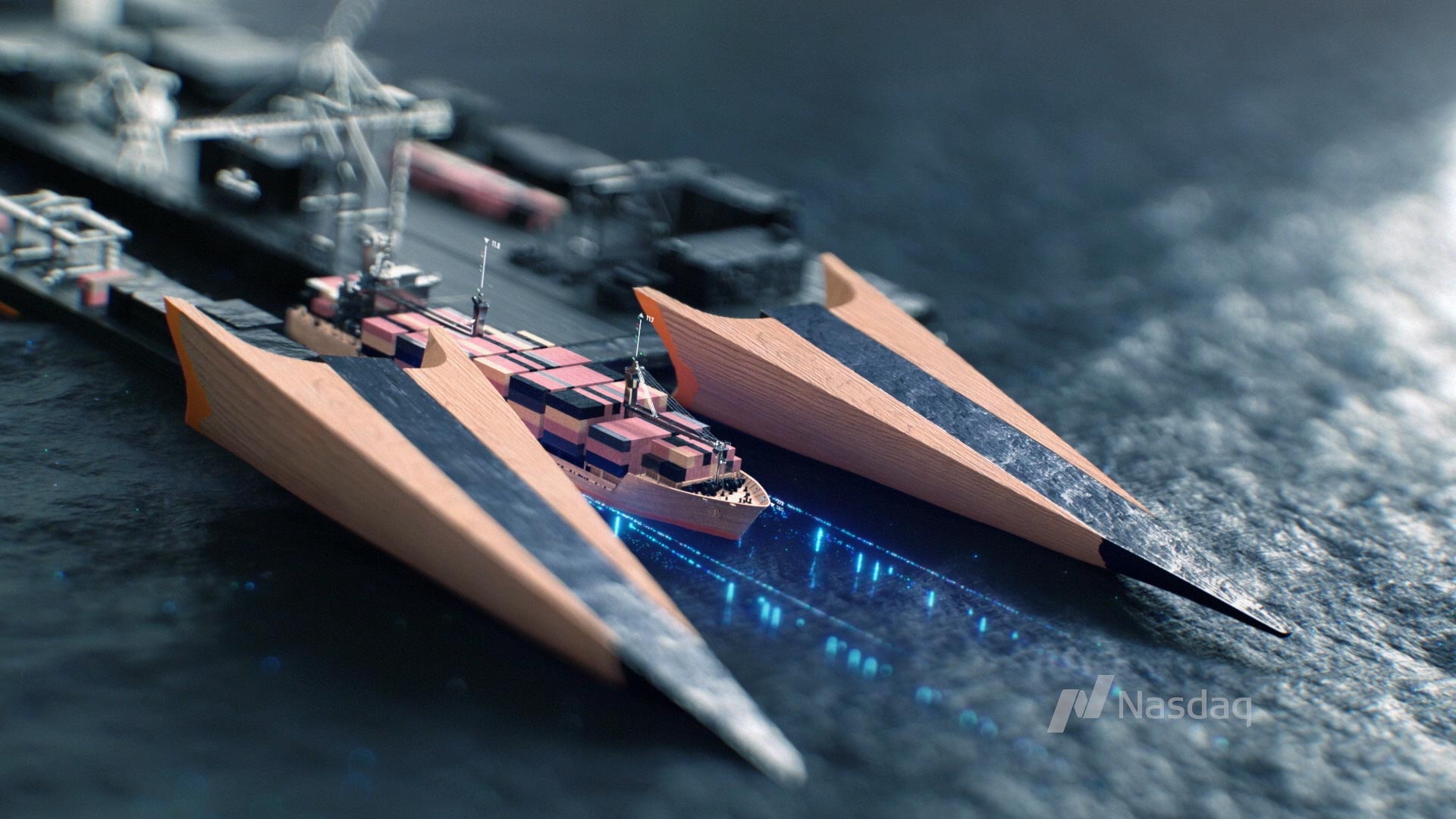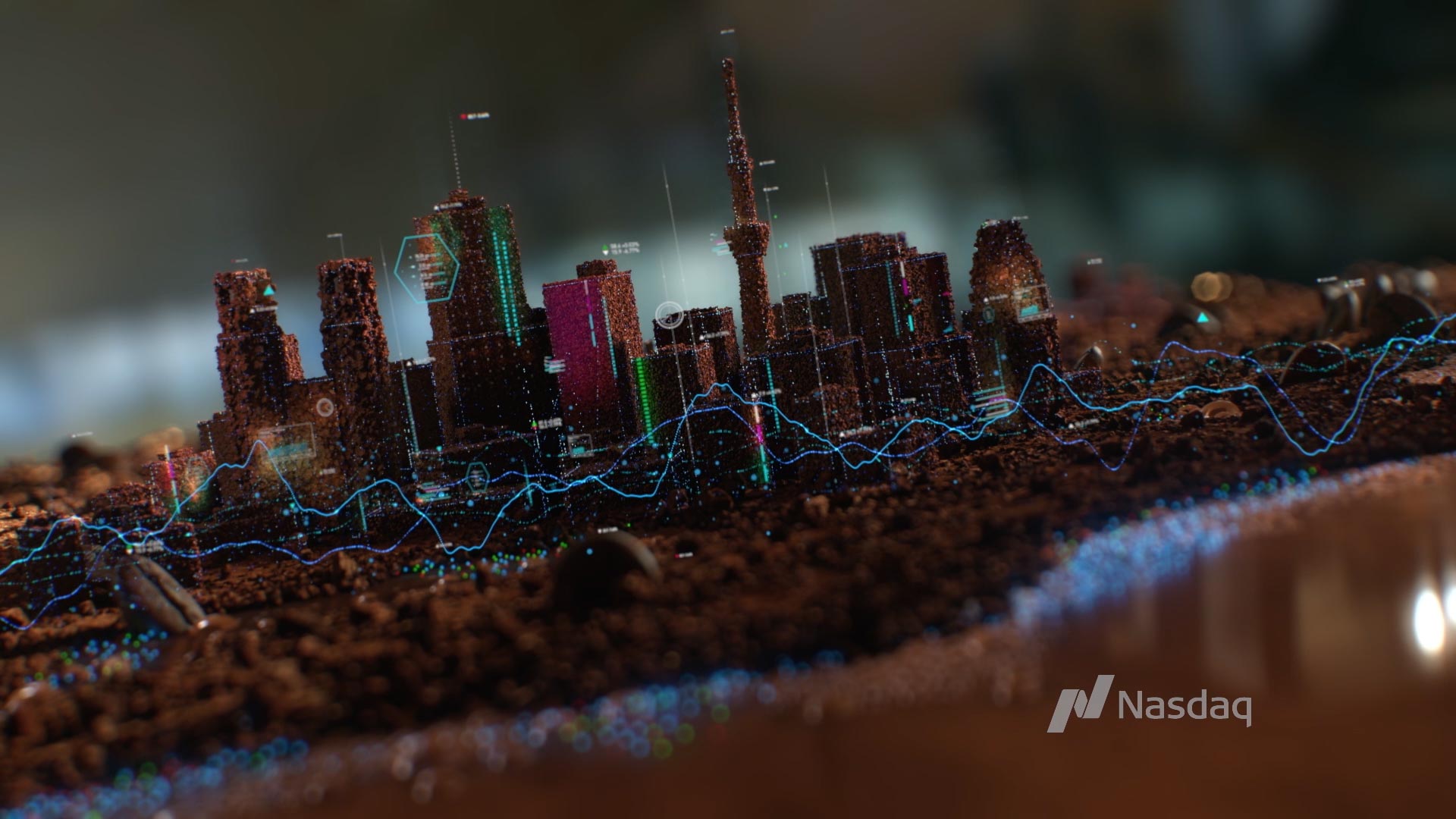 Reintroduce the New Kid on the Blockchain
When NASDAQ entered the scene back in 1971 as the world's first electronic stock market they were perceived as the new kid on the block. As technology shifted to electronic trading, NASDAQ would emerge as a stock market leader in the following decades and eventually reach their position as the second largest stock exchange in the world.
Their success has been due, in large part, to how they've leveraged data, reporting, and automation in the Information Age. Now that they are an industry leader and established name in the world of trading, they felt it was time for a brand refresh. When our good friends at Mekanism wanted to team up in telling NASDAQ's current brand narrative in three separate promo spots, we naturally put our thinking caps on and got to work. Our objective was clear, showcase the fact that NASDAQ is not just a stock exchange, it is an entity focused on analyzing markets across the world and communicating insights to companies in order to help improve their performance.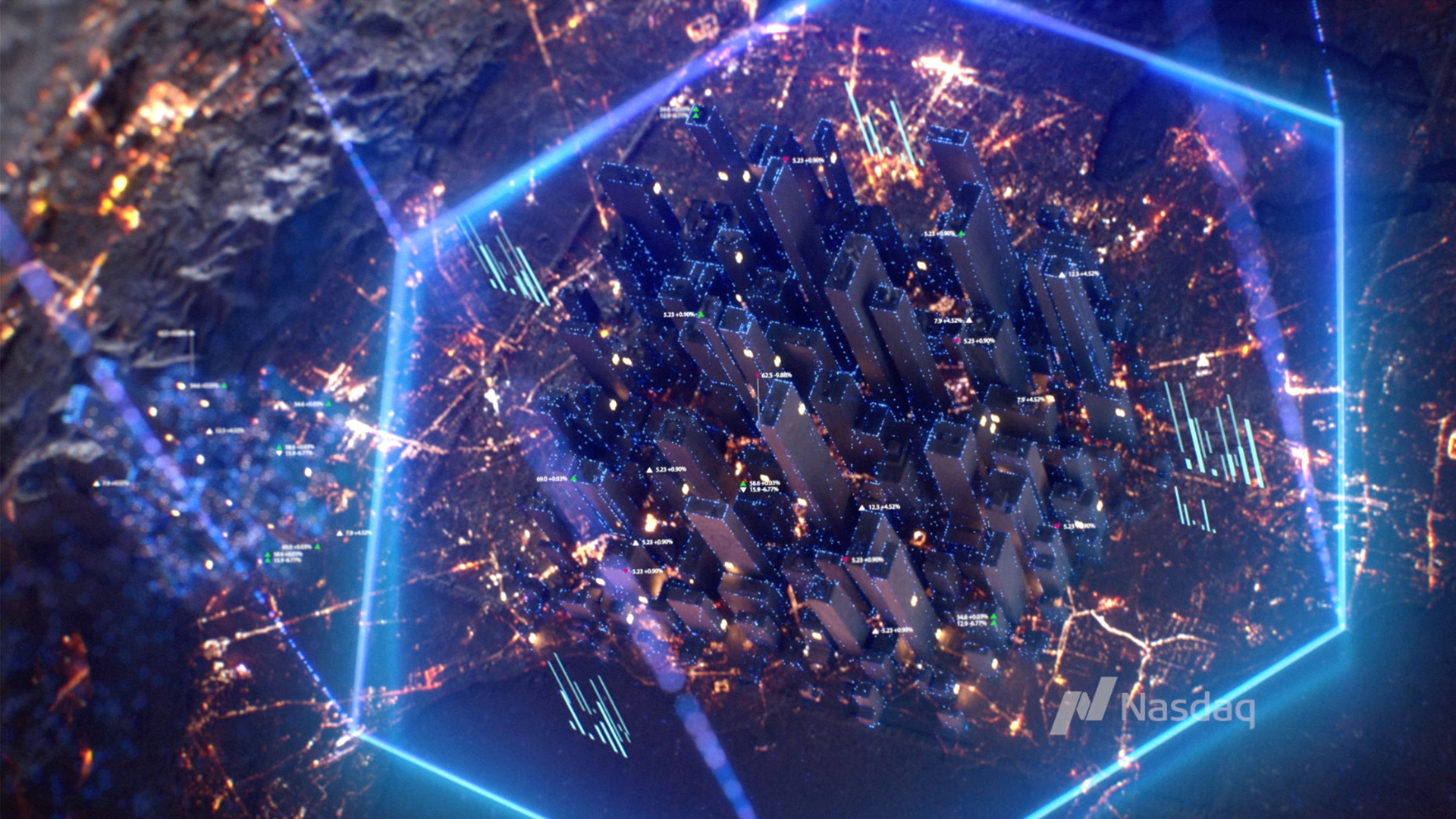 Translate Complex Data Through Familiar Objects
It's not every day that a company responsible for tracking $10 Trillion in market capital comes knocking at our door. Naturally, we did some comparative research and watched Michael Douglas as Gordon Gekko in Wall Street, followed by Eddie Murphy and Dan Aykroyd in Trading Places and Melanie Griffith in Working Girl and let's just say – we're pretty sure it got us into stock-market-mode.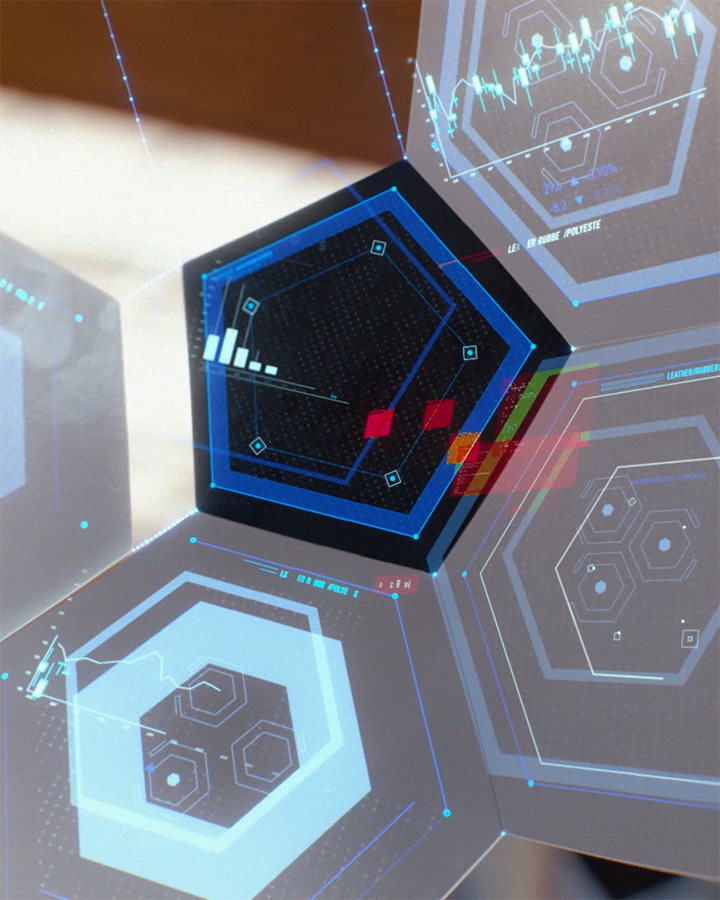 We began by filming live-action sequences, with NASDAQ's preference that we use their actual employees as actors (don't worry, they did great!).  Each NASDAQ employee served to walk the viewer through a slice of how NASDAQ helps maintain the marketplace, from the simplest of materials, to the most complex crypto currencies used to trade those materials.

Like a Great 80's Hair Band
Learning how to depict NASDAQ's data algorithms and formulas as animations required us to dive deep into the universe of analytics and proved to be one of the more challenging aspects of the design. Everything in the spots had to make sense, and be accurate to the content. But it's worth it, especially considering our team members gained a few IQ points.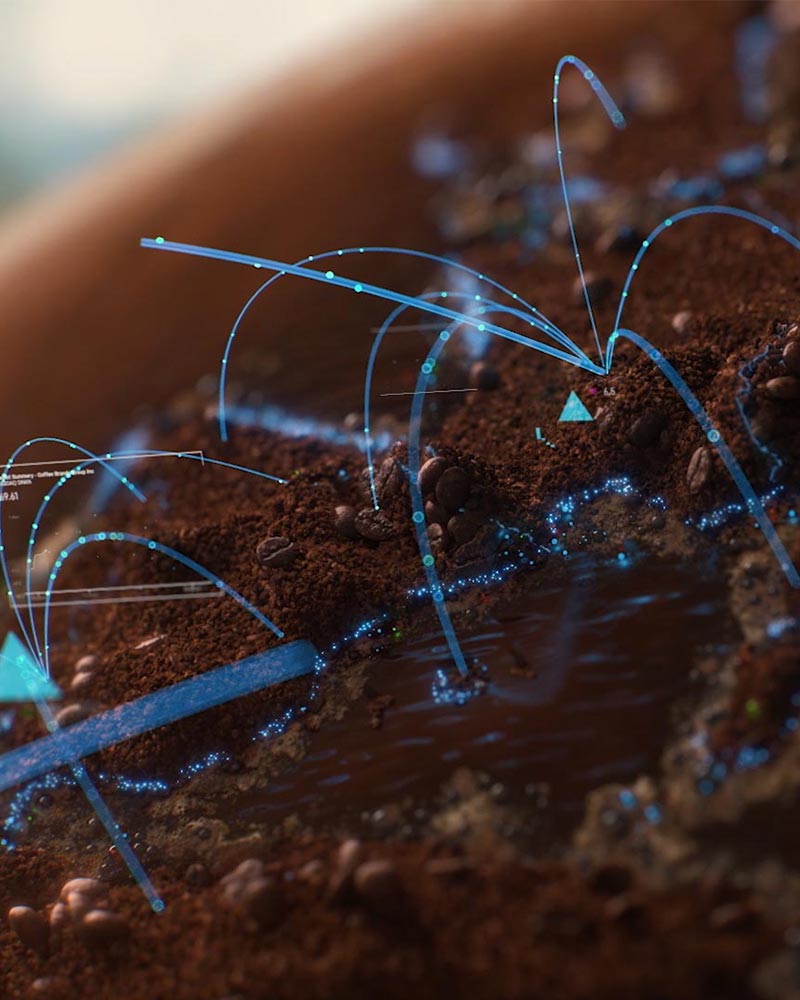 Our plan of attack for this campaign consisted of two layers. The first, dealt with the material aspect of practical props used as symbols for how NASDAQ uses data to improve market performance. For instance, a soccer ball isn't just a singular object but rather a collection of constituent parts like leather, rubber, and other materials that when combined create a whole that is greater than the sum of its parts. For this first layer, we showed how raw materials, manufacturing and distribution impact economies and trade when products like soccer balls, coffee and pencils are made and shipped around the world.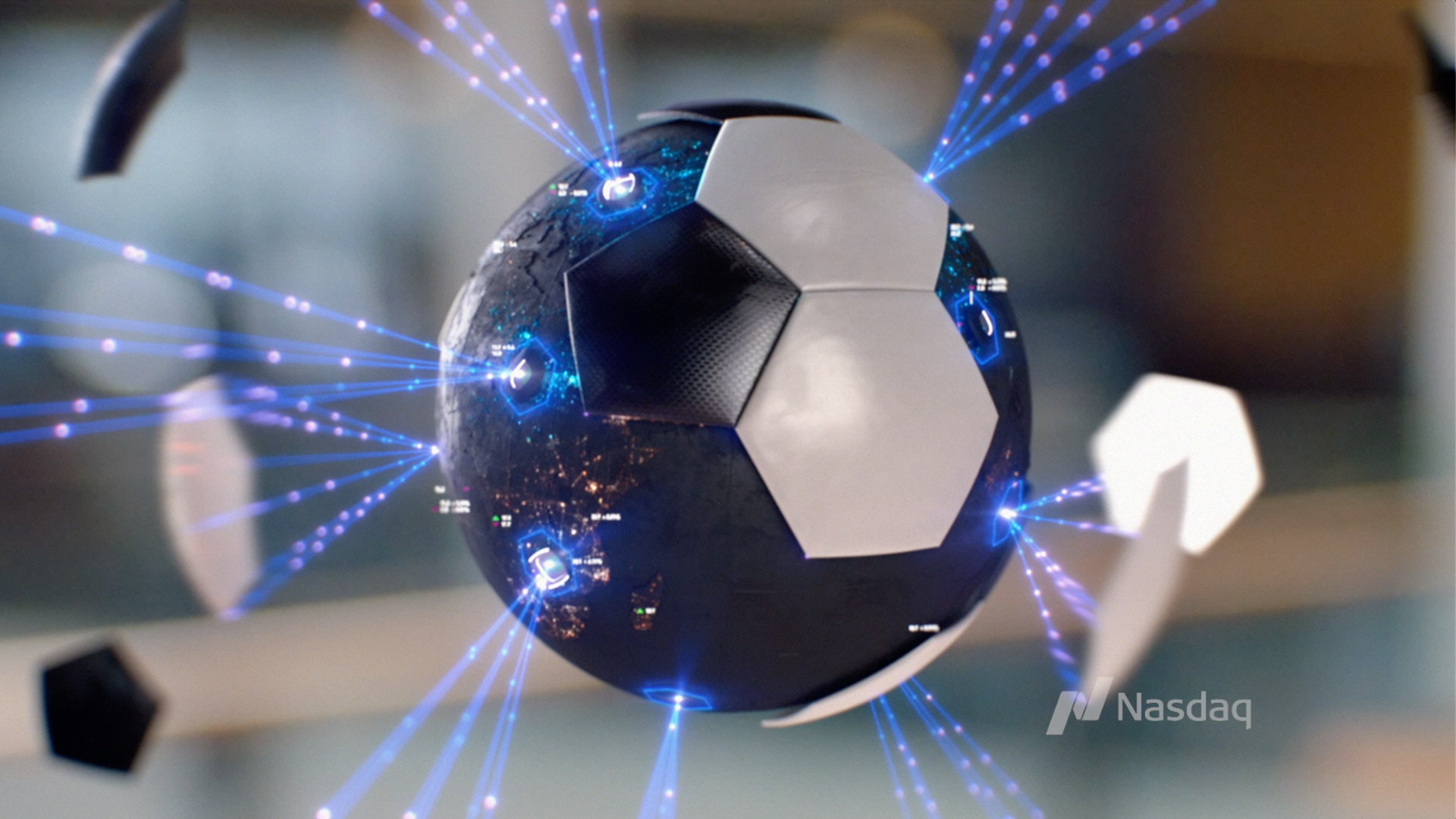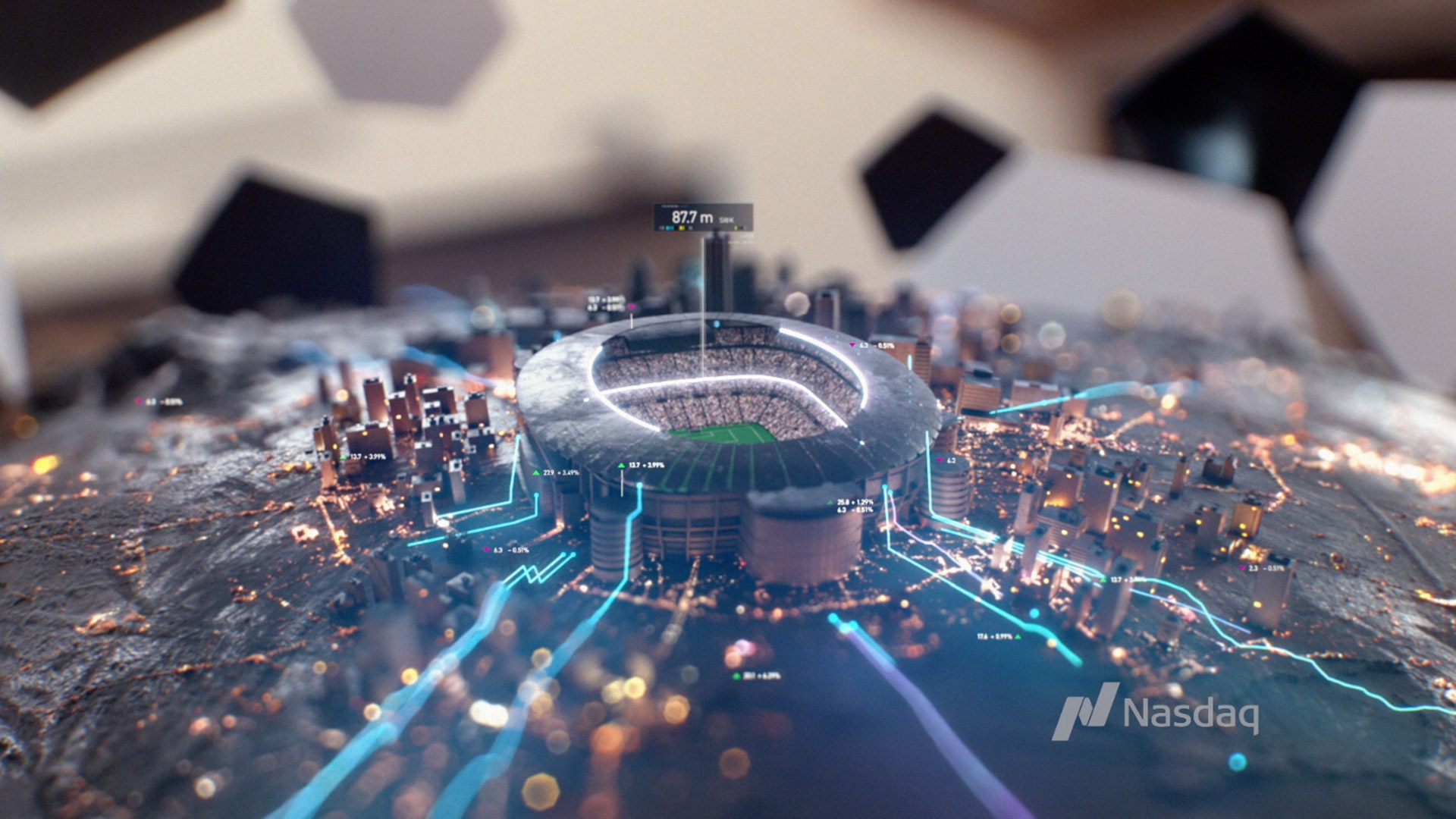 The second layer of our visual storytelling consisted of creating a data visualization style guide that in essence represents the secret sauce that sets NASDAQ apart. They excel at predictive analytics and data forecasting so we had to craft that data in a way that made it a supporting character in each of the spots.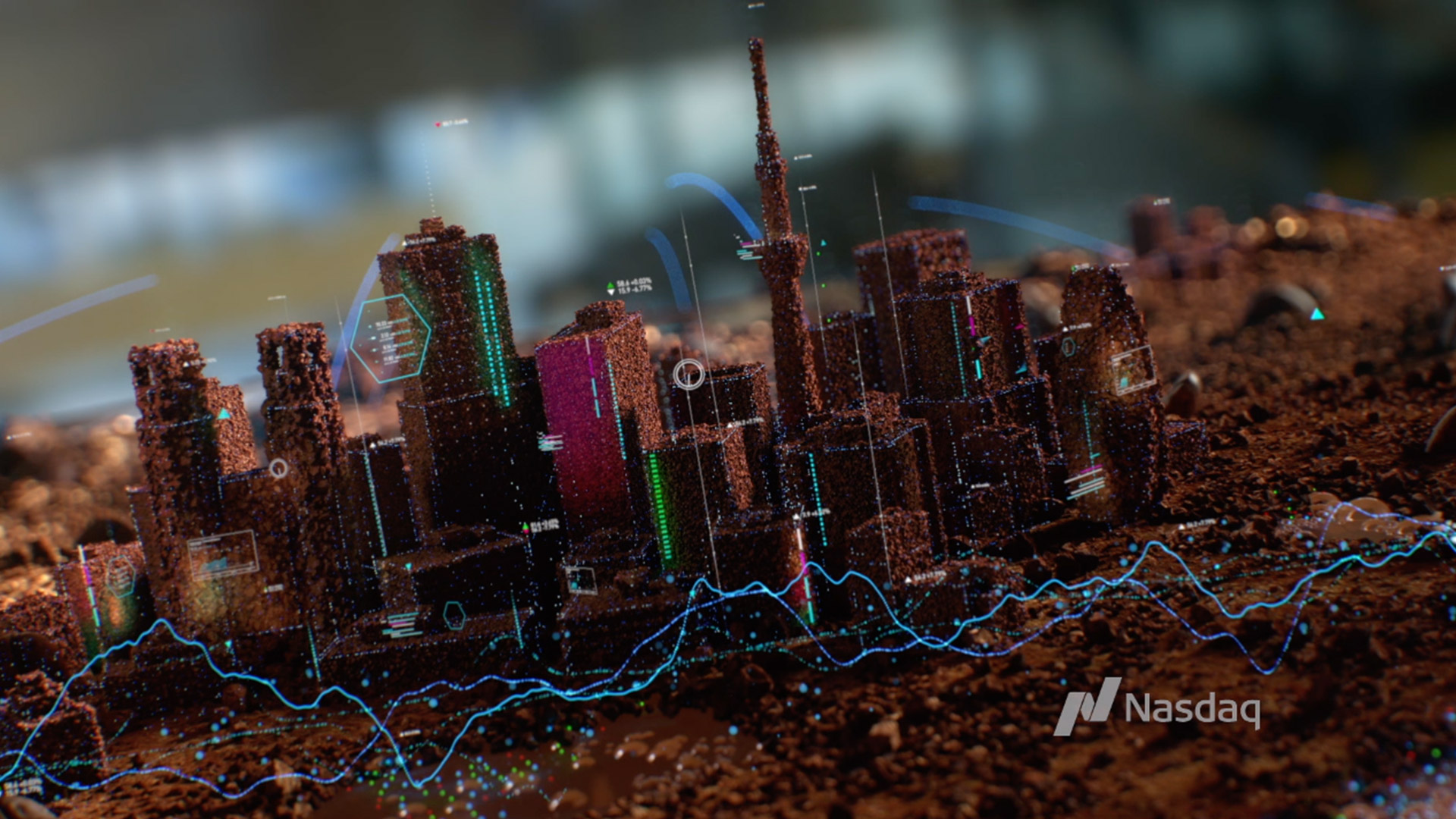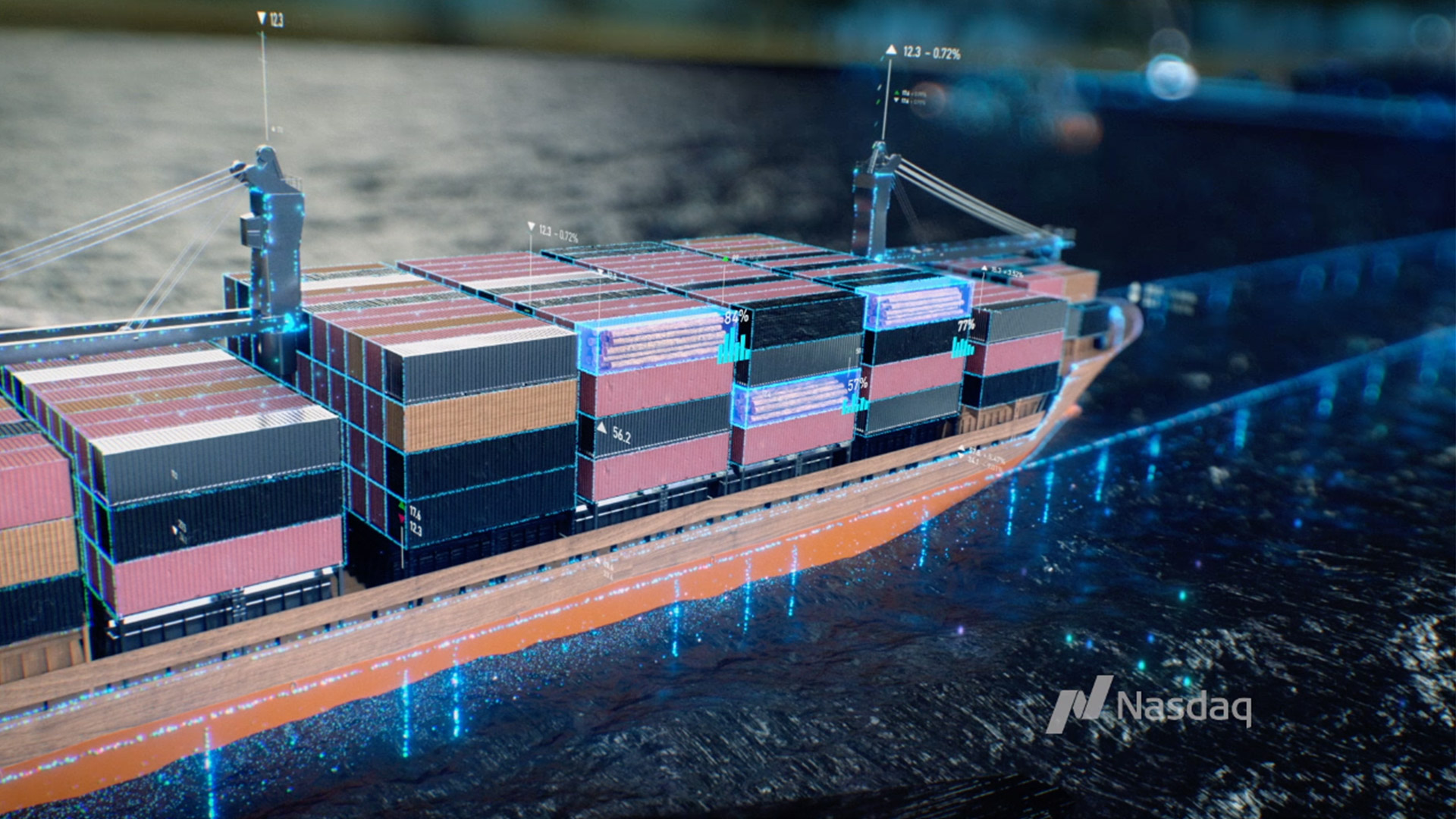 The data visualization helps join the three individual videos into a cohesive campaign. The result is a campaign that represents NASDAQ's capabilities throughout the three spots. It not only reestablishes NASDAQ as the stock-market giant that it is, but also as an innovator, constantly one step ahead in the analysis game.