Bending Sneakers Like Beckham
Commercial Spots, Print, OOH, Retail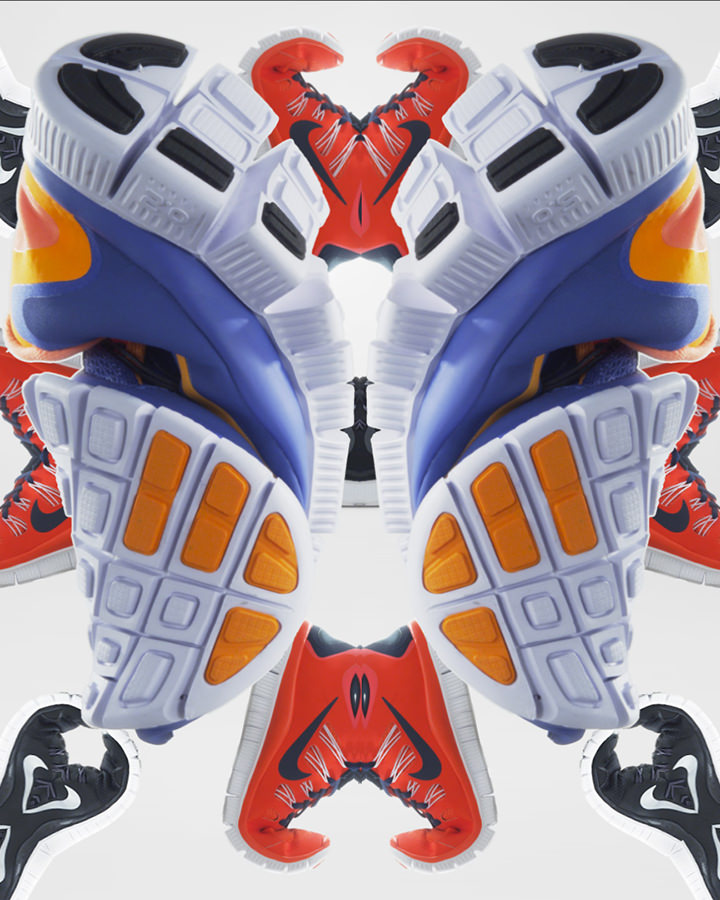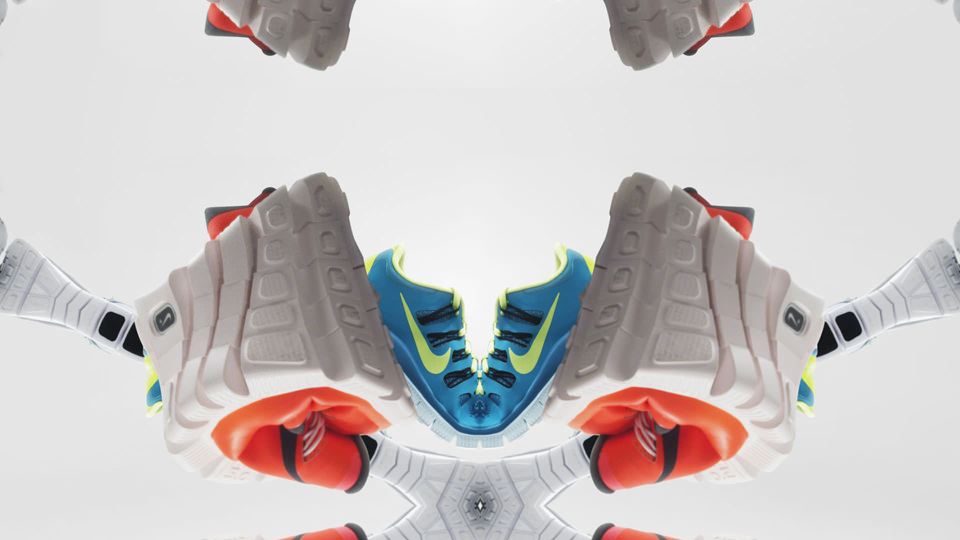 To help promote Nike's new, and far more flexible, Nike Free 5.0s, we needed a highly visual way to show off just exactly how lightweight and nimble they are, not to mention the bajillion different colors they come in. This calls for some calf stretches, give us a sec.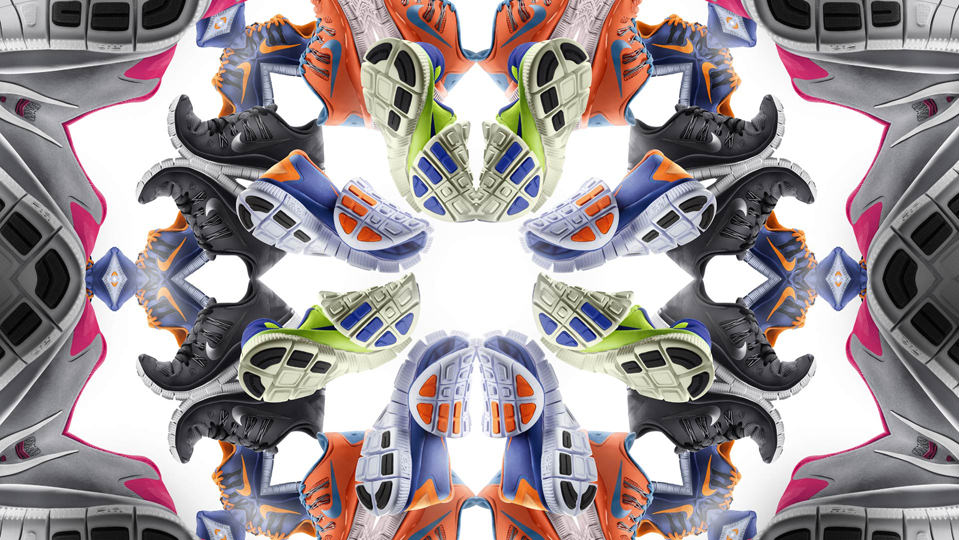 Building a practical kaleidoscope just felt like the right thing to do here. So we created art with the shoe itself, choreographing a hypnotic kaleidoscope of their brightly colored training kicks. There's no CG here. The effects were created completely in-camera. To achieve this, we built special rigs and painstakingly positioned the kicks to create multiple levels of reflections and patterns.  We shot with a special lens that allowed us to get as close as possible to the sides of the shoes as the camera moves past them. When all was said and done we had hundreds of passes in different colorways to approach our kaleidoscopic compositions with.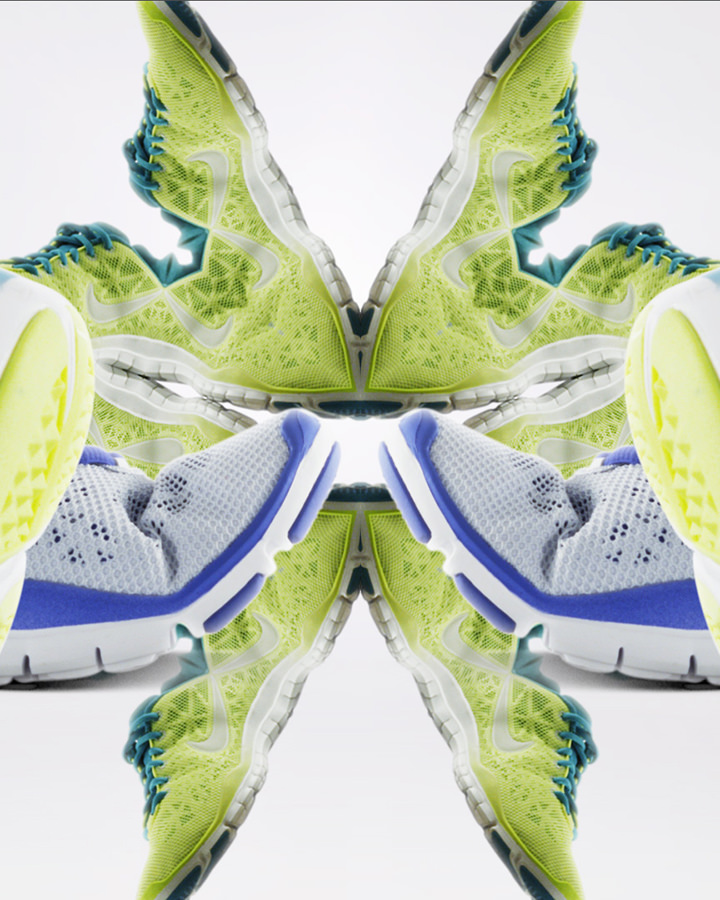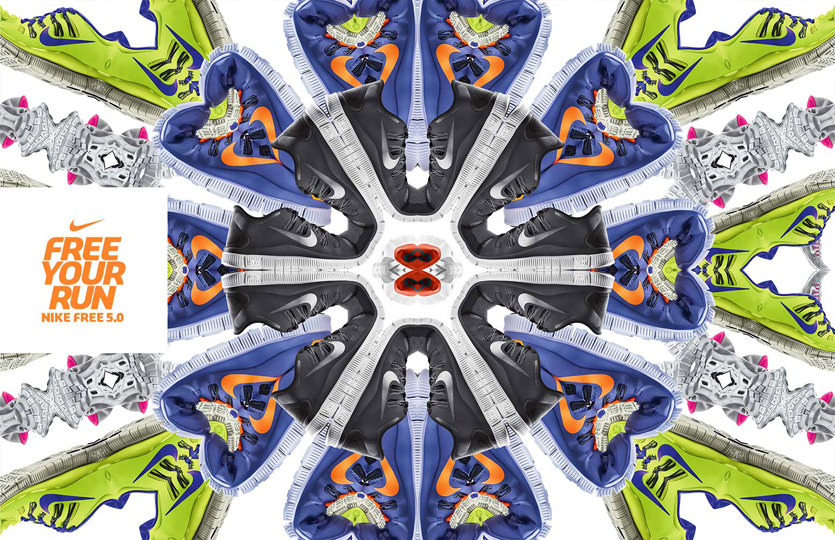 A Full Spectrum Freestyle
Our final designs live happily in a global, multifaceted campaign that includes video, print, out of home and interactive retail spaces. In the end, it's the kind of fun, spunky promo that makes us wanna kick up our heels…or toes, as these shoes are wont to do.