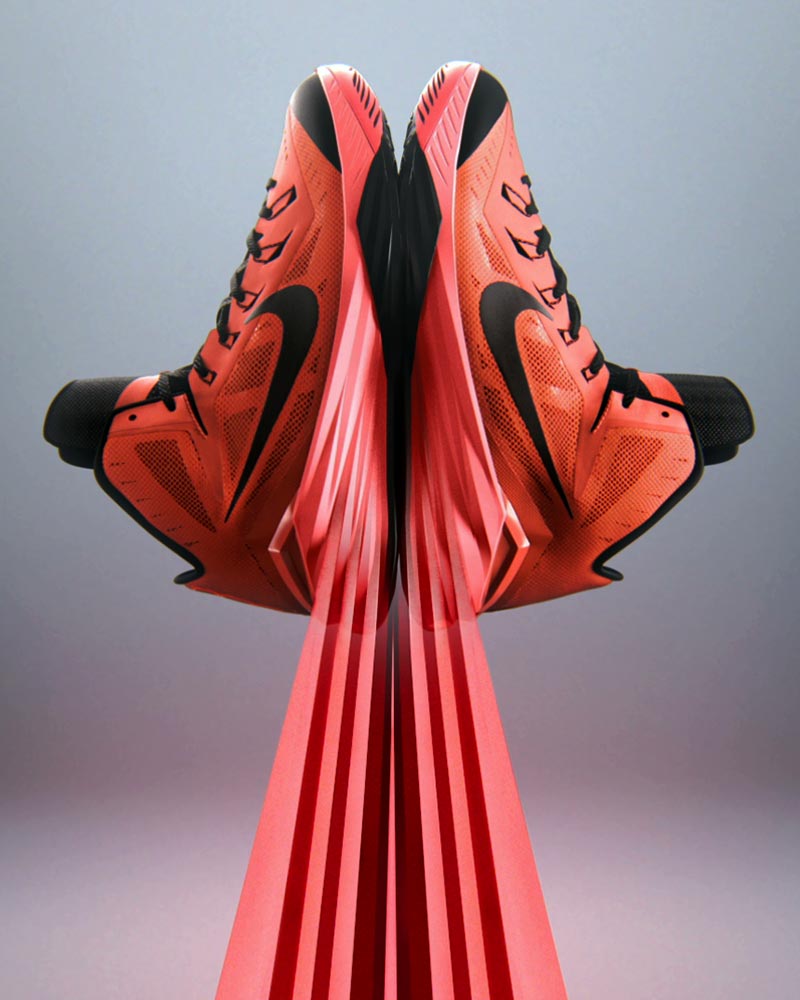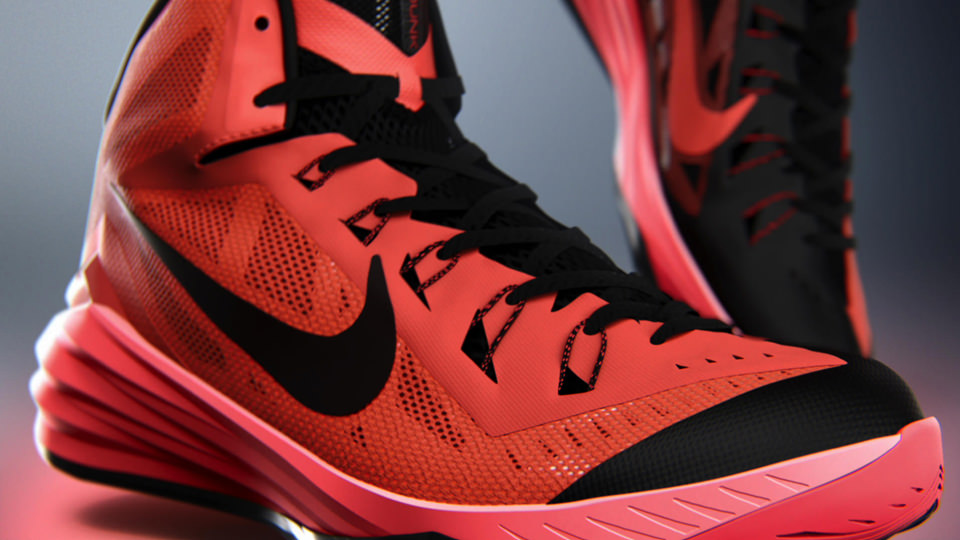 Sports industry leader Nike was about to launch a new running shoe featuring specially designed foam cushioning that is soft, yet resilient. Not unlike the quad muscles we have long neglected but are now more motivated to put to work. To celebrate, we produced a series of dynamic spots that culminated into one sizzle for the 2014 Nike Lunar family.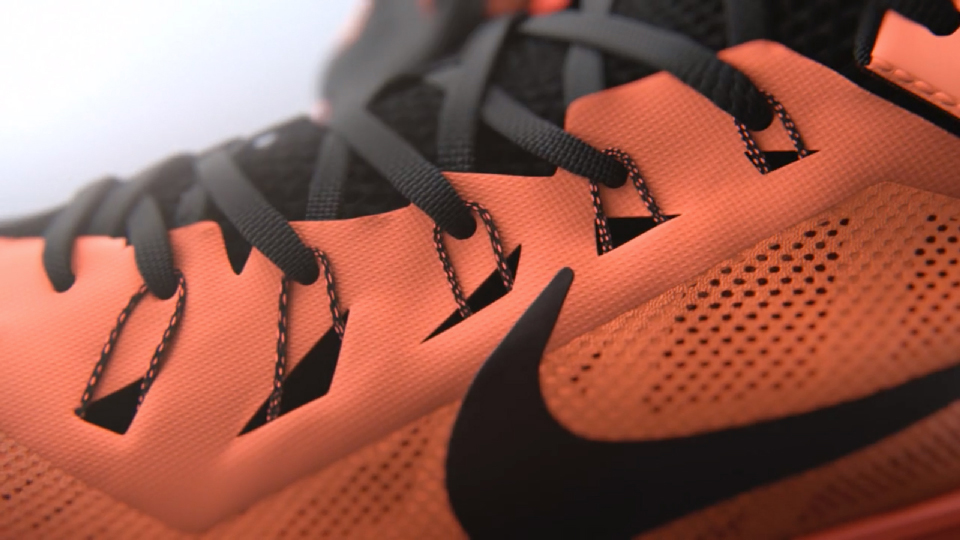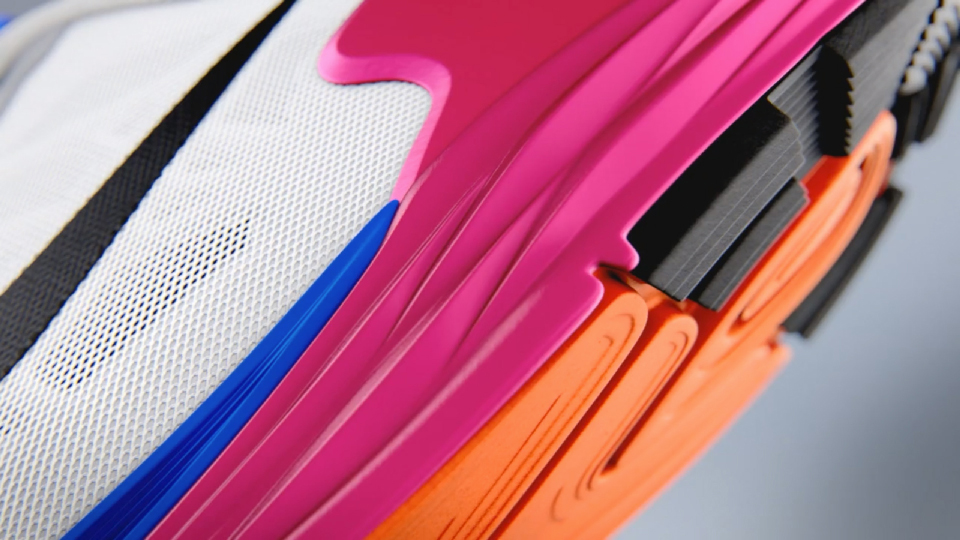 Visualize, Stylize, Materialize
Our job was twofold. 1. craft a set of photo-real CG shoes capable of standing up to the diverse macro shots found in the edit. 2. Metaphorically allude to the verticality, speed, and the Lunarlon impact cushioning using abstracted lines pulled from design cues found on each shoe.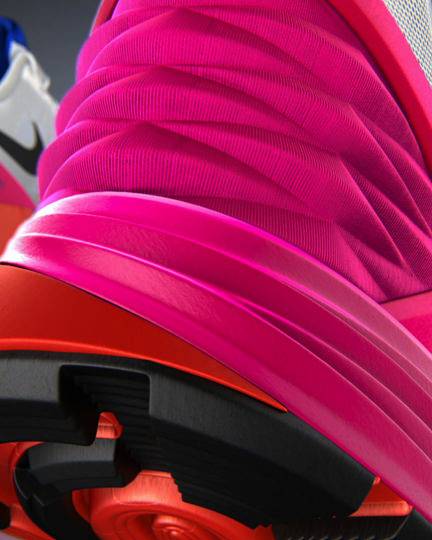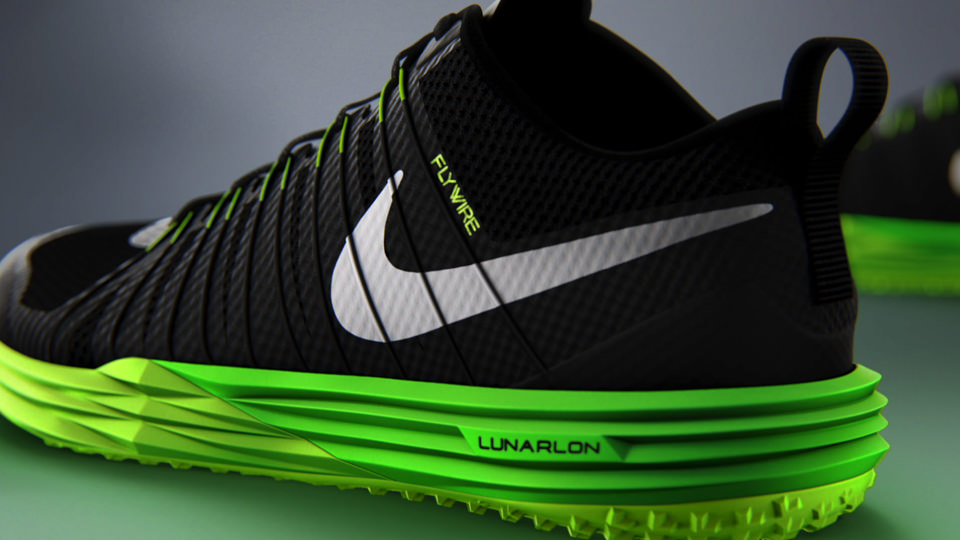 An exercise in restraint, defined by a "keep it simple" philosophy was directed by the product's accuracy. The brightly-colored details readied themselves for speed and responsive movement, as will athletes of any nature sporting Nike's Lunarlon shoes.