Conquering Bedwetting…From Afar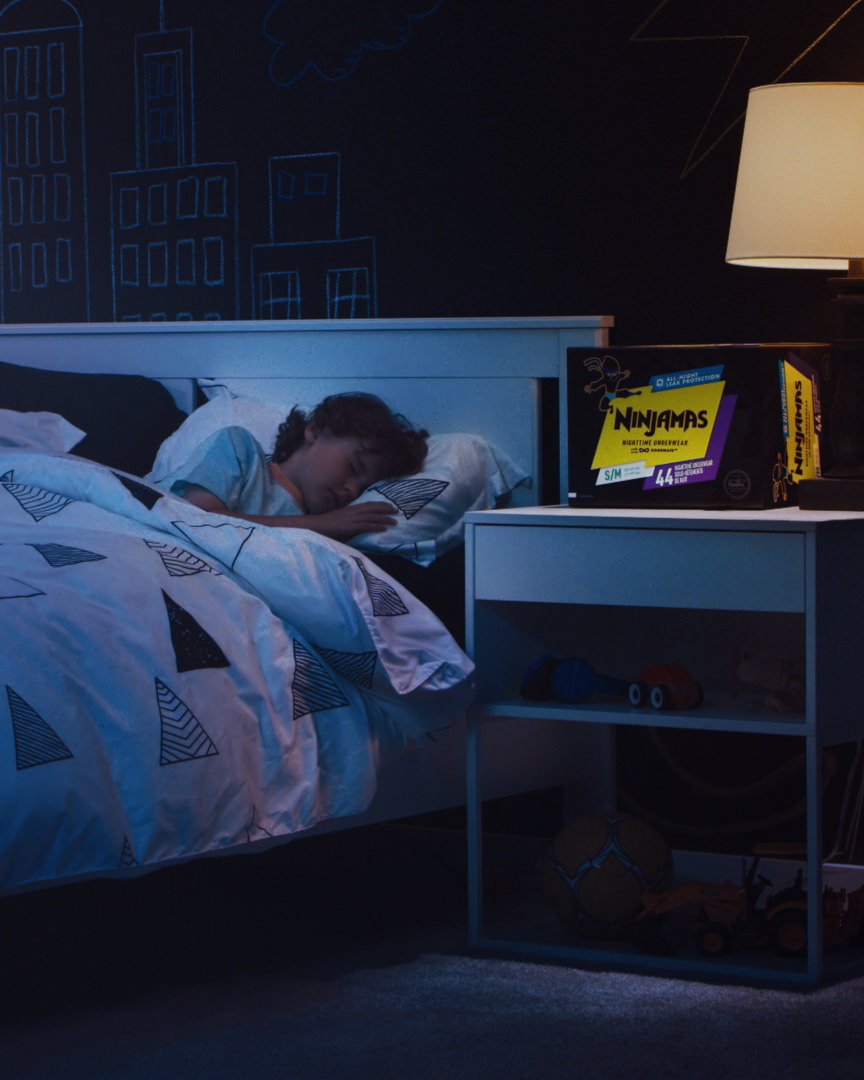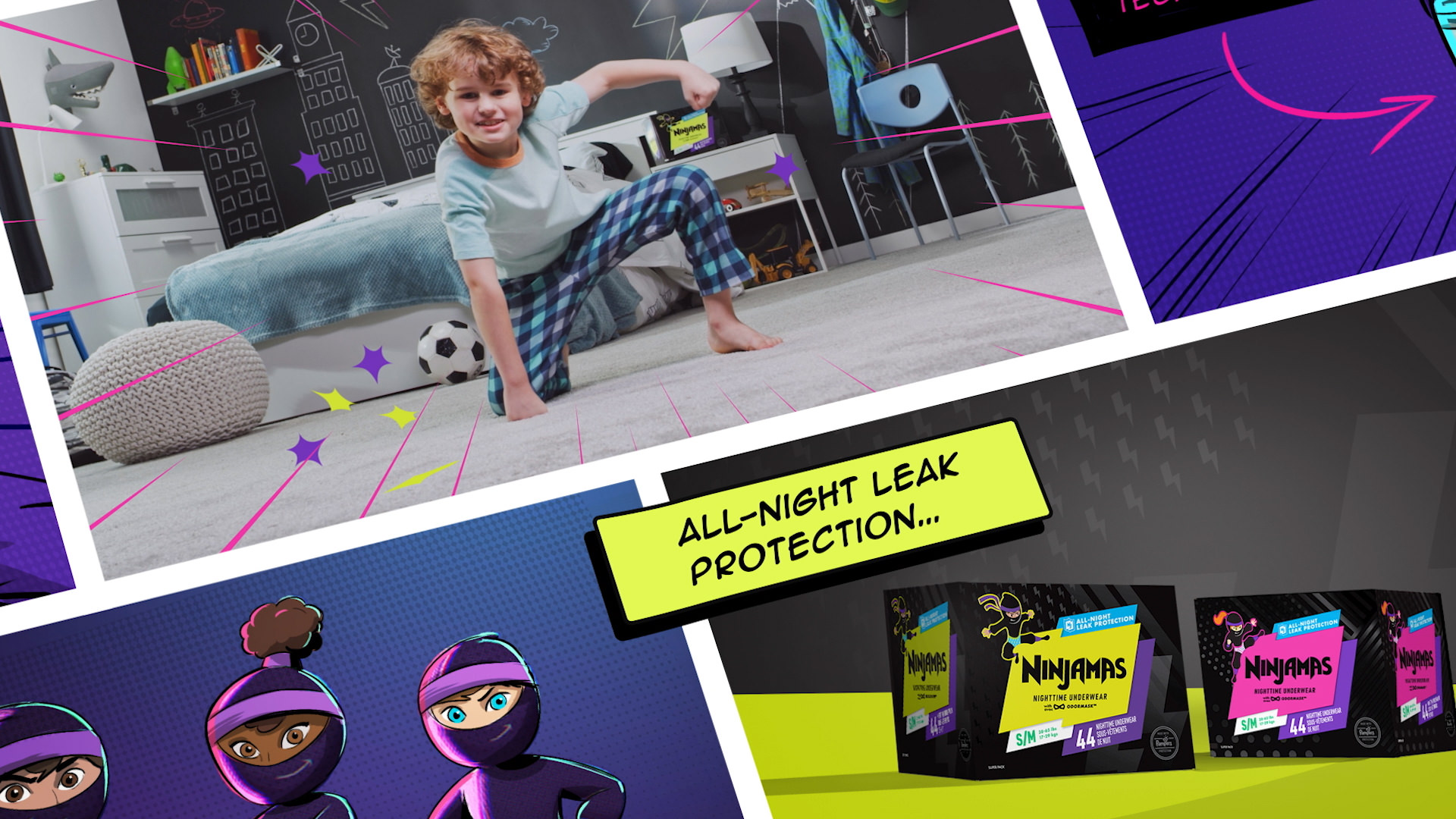 We've teamed up in the past with Variable, and the launch of P&G's new product, Ninjamas, was the perfect chance to do it all again. An underwear/nighttime pullup hybrid, Ninjamas are for children struggling with bedwetting and the lack of confidence it can bring. The brand needed to represent a child demographic older than the average bedwetting age with a fun fifteen-second commercial debut that gets kids and parents excited.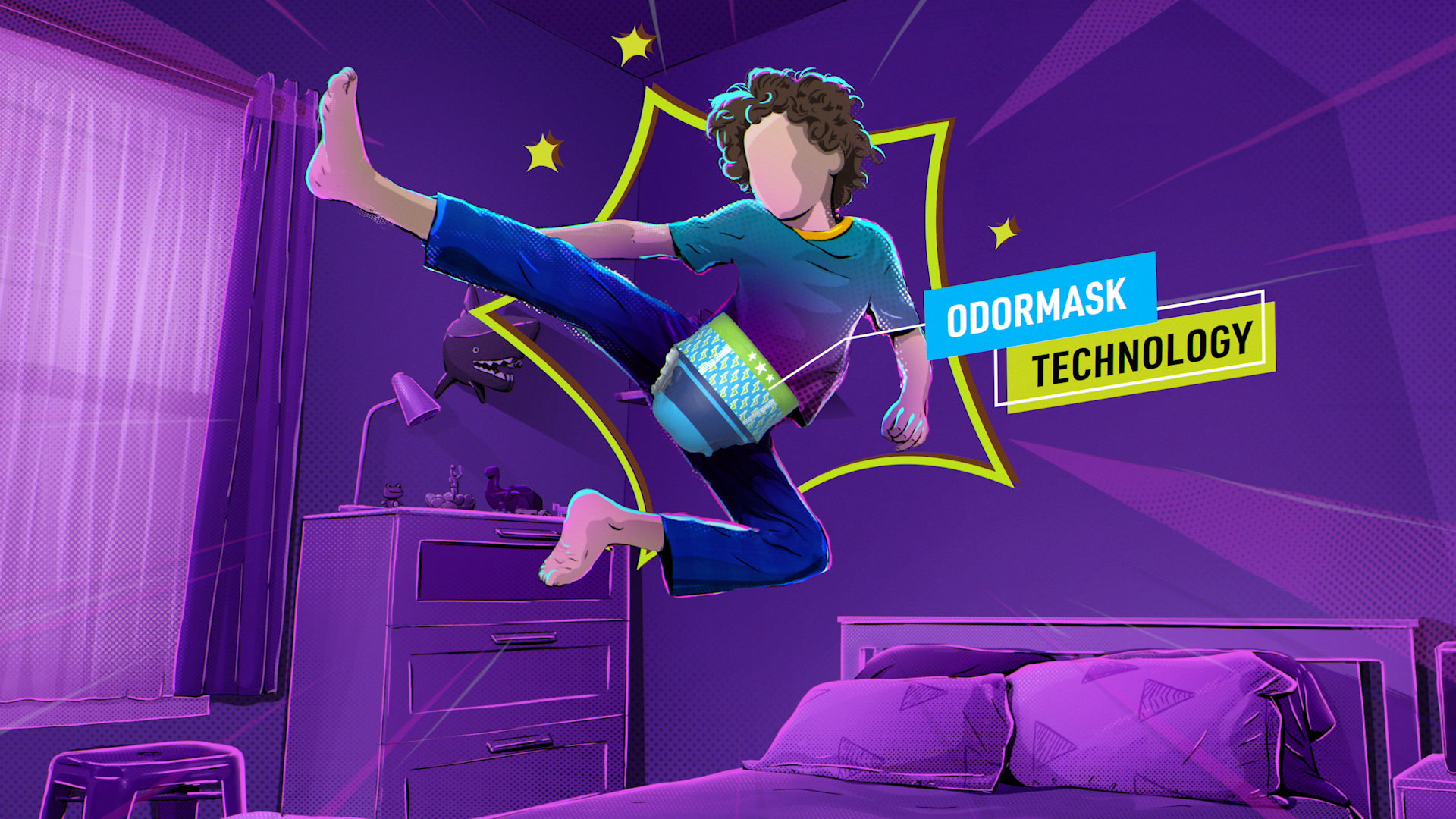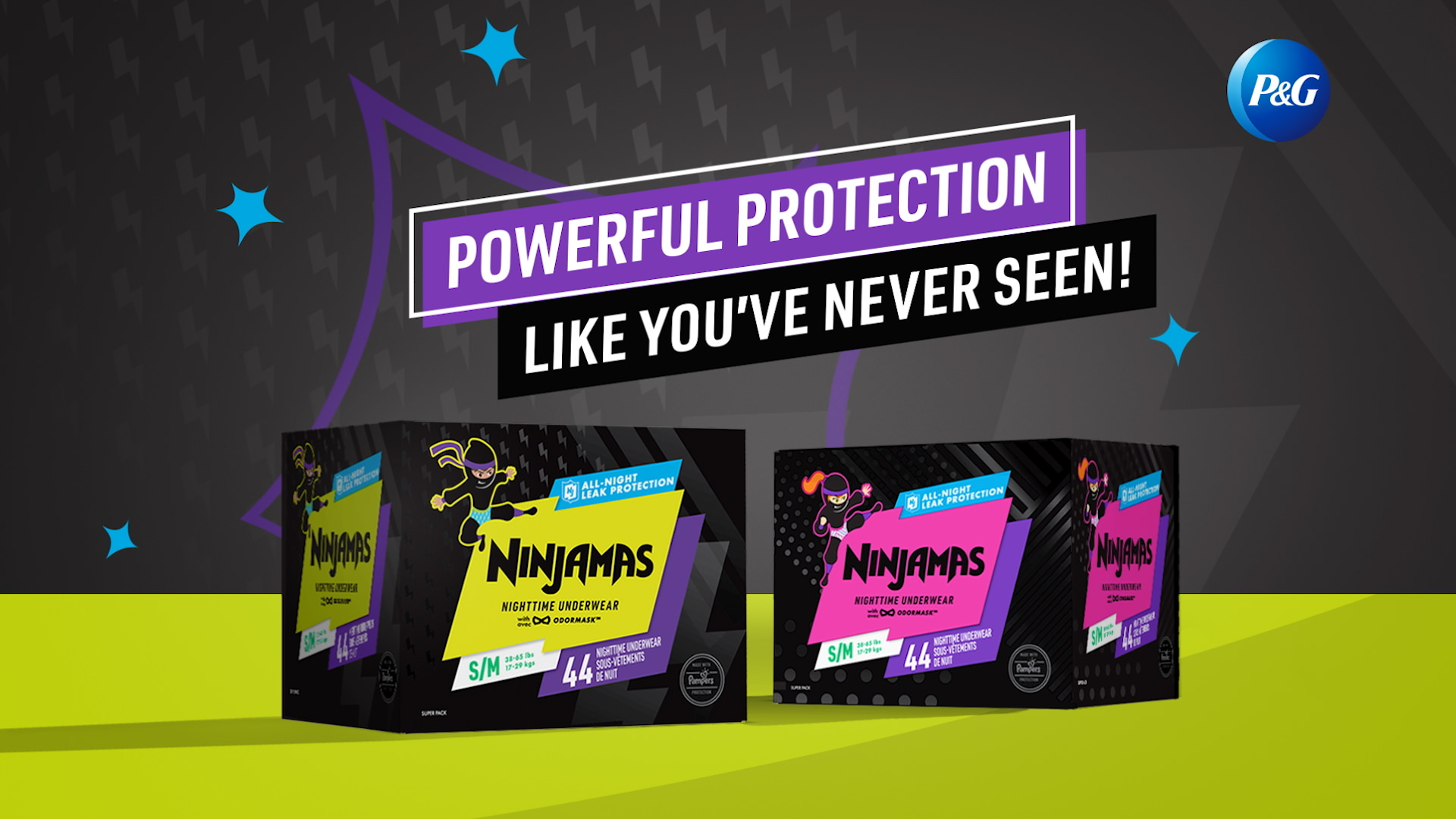 Working with some built-in branding, we embraced a comic book feel through graphic highlights, transitions and paneling. Ok, and maybe some "Take On Me" inspiration. We modeled, rigged, and animated a crew of ninja nighttime protectors, on guard to ensure a good night's sleep. Our adorable hero karate jumps from his bed, suspends in the air where the graphic novel sensibility takes hold, and shows an x-ray view of his Ninjamas. Now, he's ready to conquer his day. Ninja mascots not included.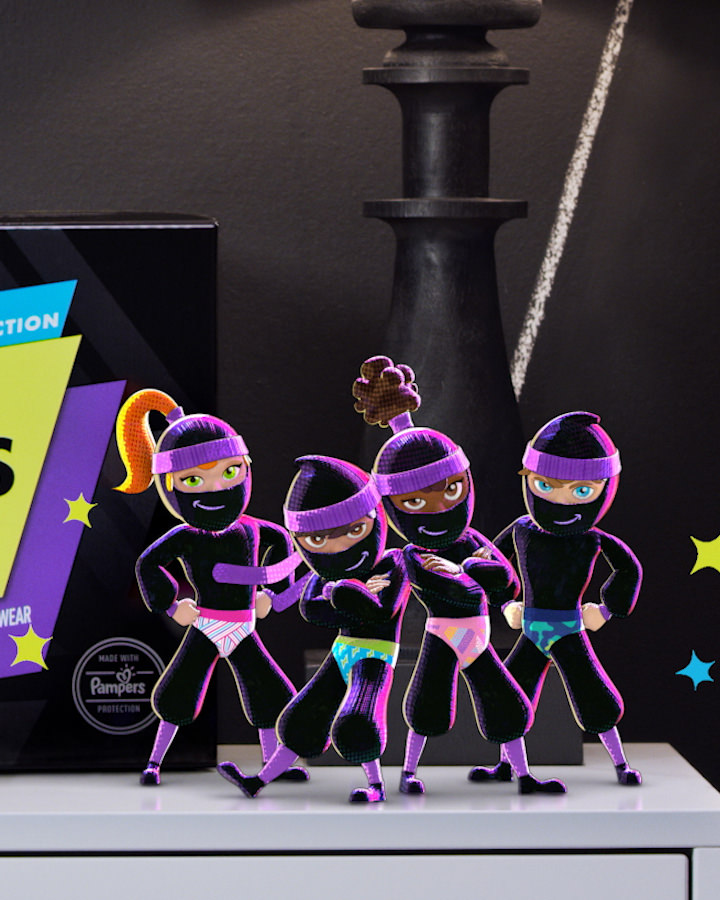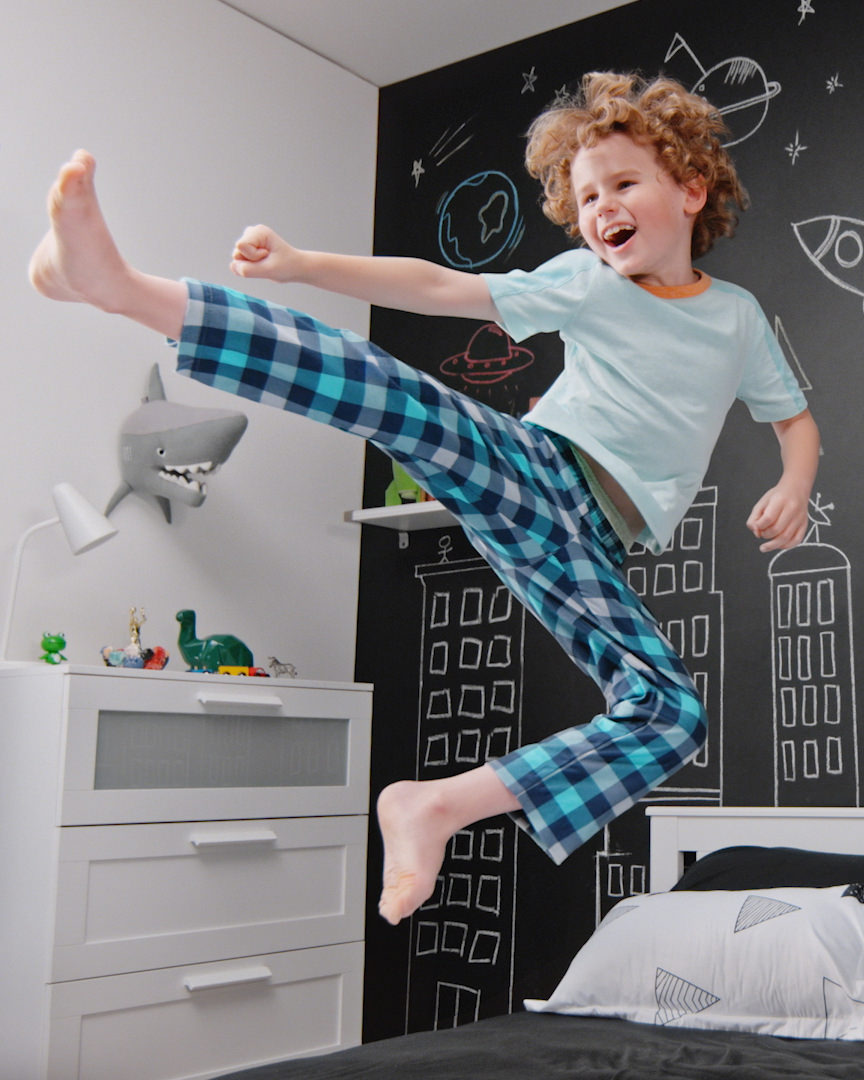 Our entire production was executed remotely in the midst of the COVID-19 lockdown. From casting, hair and makeup to our small on-location crew in Portland, everything was accomplished with the utmost safety precautions. Our director even patched in remotely and all went smoothly. Which means we're out of excuses for not filming cool stuff, even during a pandemic.
Not only is the final spot super fun, but so was the process and challenge of producing a live shoot remotely. The launch has proven incredibly successful and we hear the team at Variable is trying to option Ninjamas as a comic book…and even distant rumblings of an entire Ninjamas Cinematic Universe starring a young Idris Elba. Now, if we could only conquer rebranding adult "diapers" with something half as rad.