The SpongeBob Movie: Sponge on the Run Contest Microsite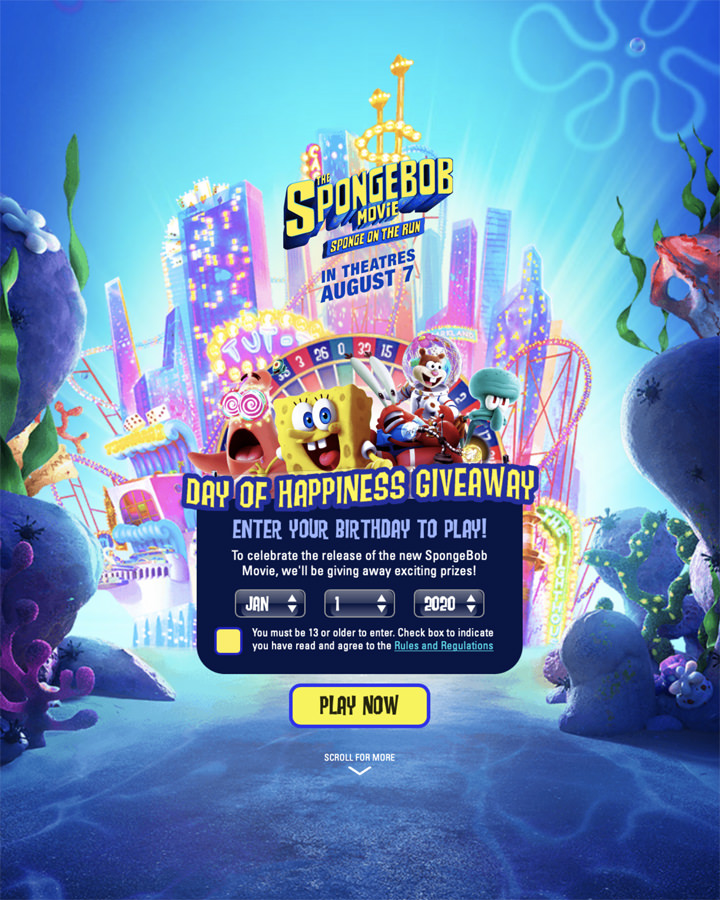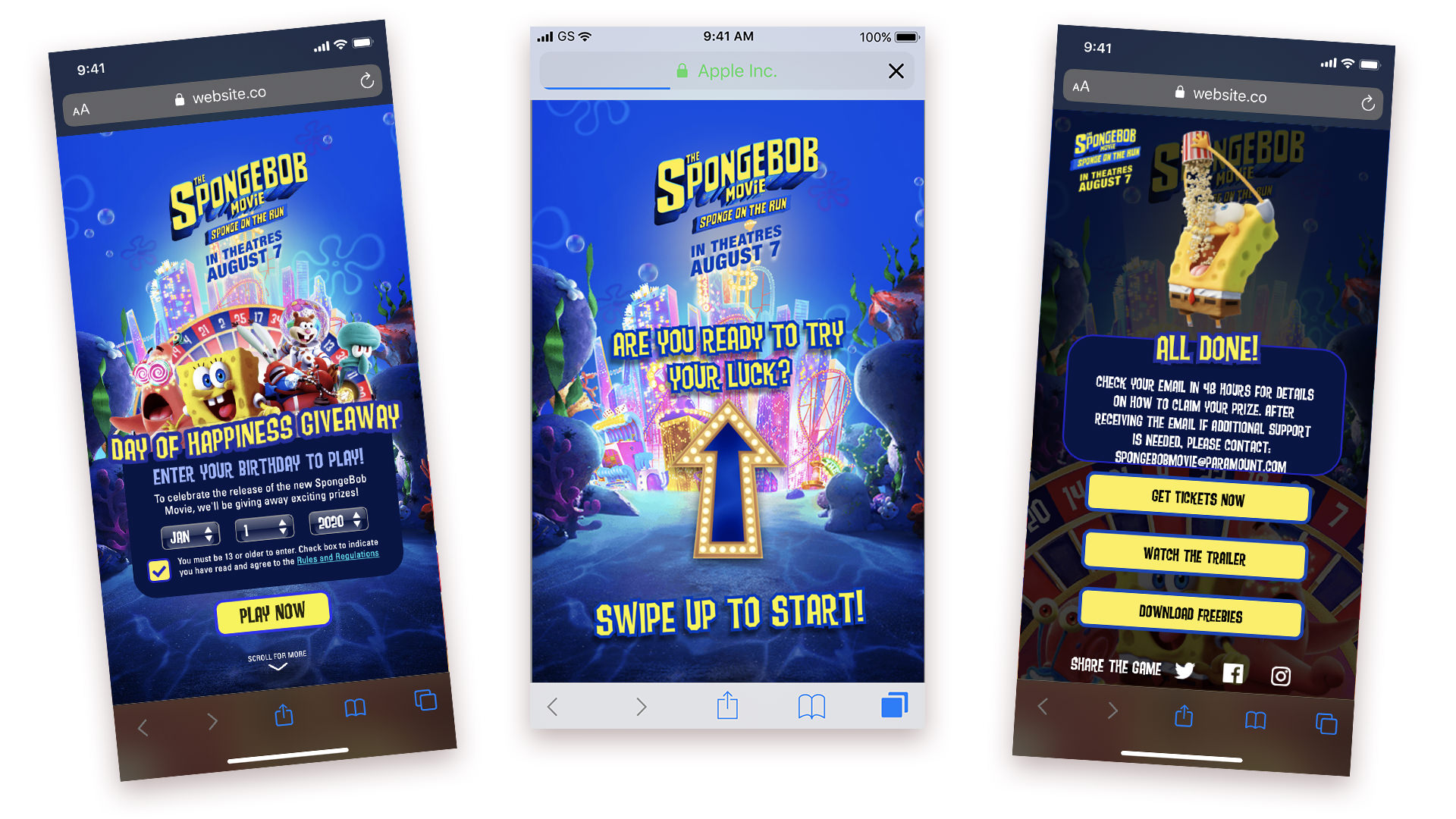 Who lives in a pineapple under the sea and daringly declares that "the best time to wear a striped sweater…is all the time?" That's right: SpongeBob Squarepants. Paramount Pictures was gearing up to premiere his latest film,  "The SpongeBob Movie: Sponge on the Run," and wanted an online "Day of Happiness" contest to engage audiences. It was to live in the film's fantastical world of Atlantic City where, naturally, the characters engage in gambling. Yup, still G-rated.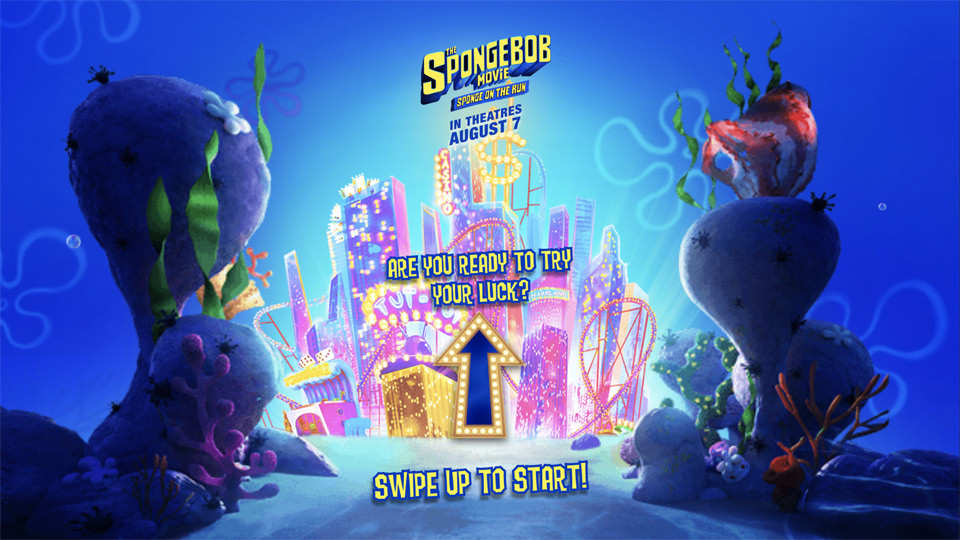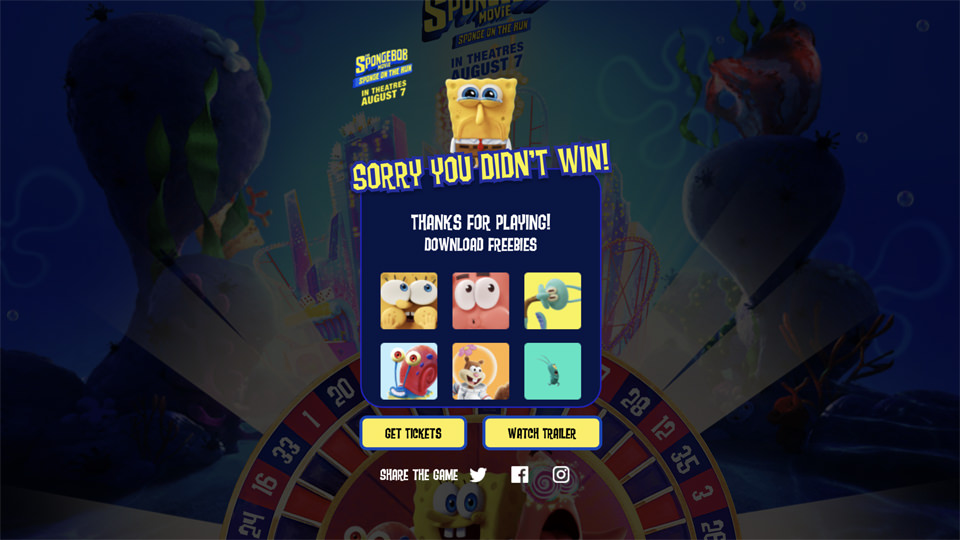 With some tasty Krabby Patties in hand, we dove into mapping out the UX for our desktop and mobile-friendly microsite with gusto. We built a parallax site with a simple spin-the-roulette game that integrated with Paramount's existing prize fulfillment system. Animations and the kooky underwater characters entice users aged 18 and older to spin the wheel, win a prize, get movie tickets, download freebies and more.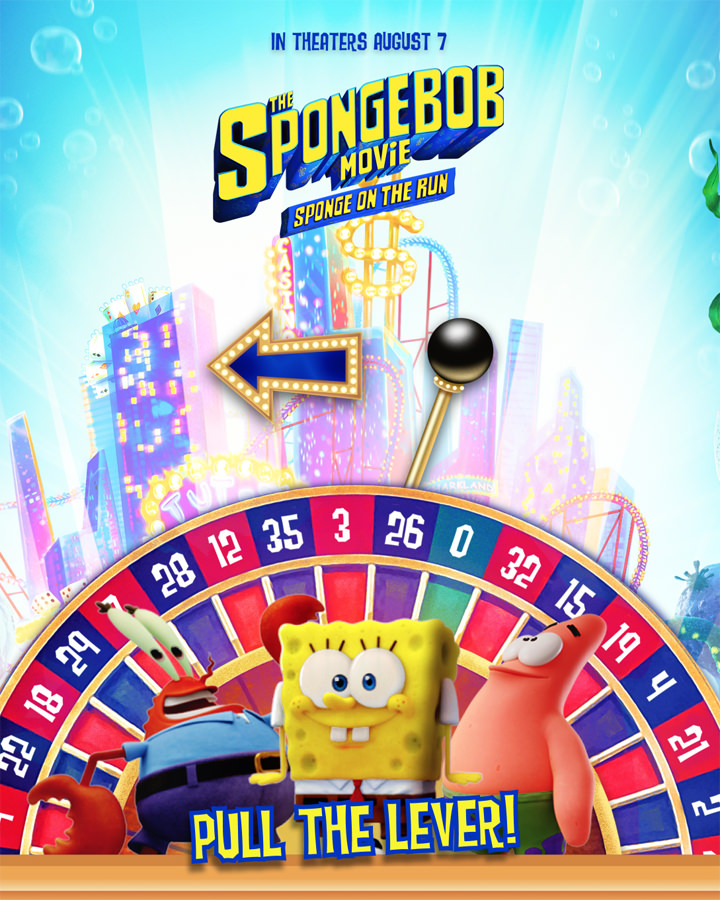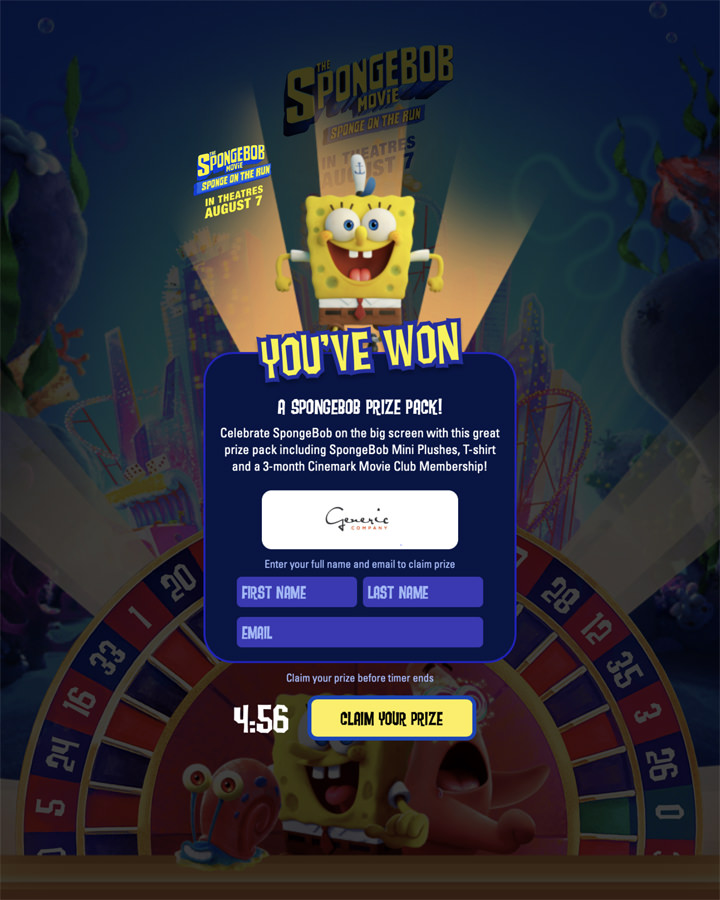 In the end, the project reached only 80% completion (but 100% affection in our hearts) as Paramount shifted to a straight-to-digital release during the pandemic. What we built played into the goofy narrative of the film and created another level of excitement at each interaction, win or lose. It was a great opportunity to work with Paramount and their established database…aaand to binge a few seasons of SpongeBob, which we totally don't regret.