Playstation Store Educational Campaign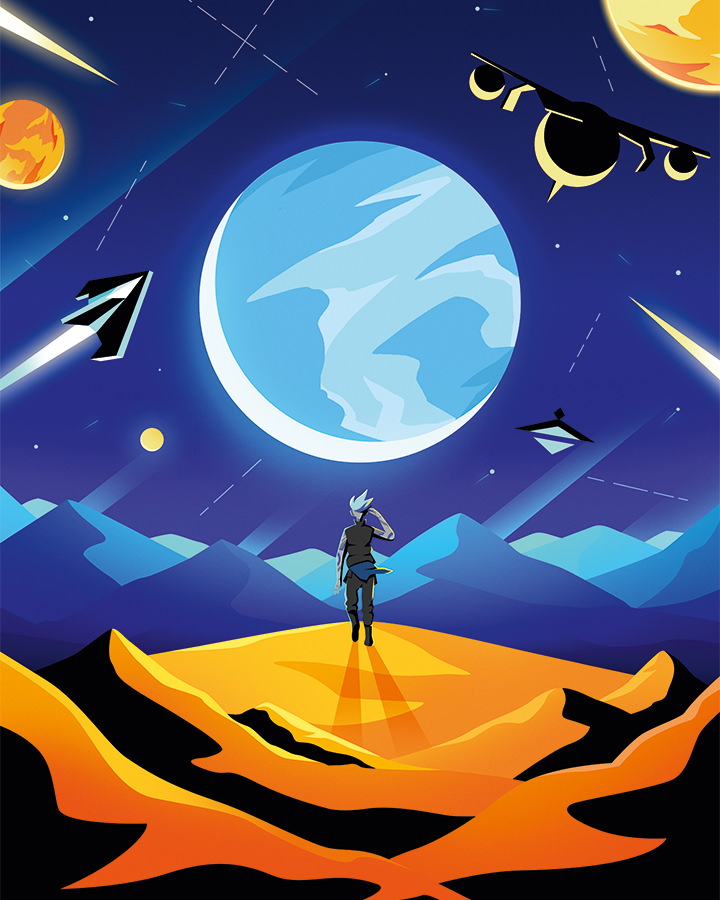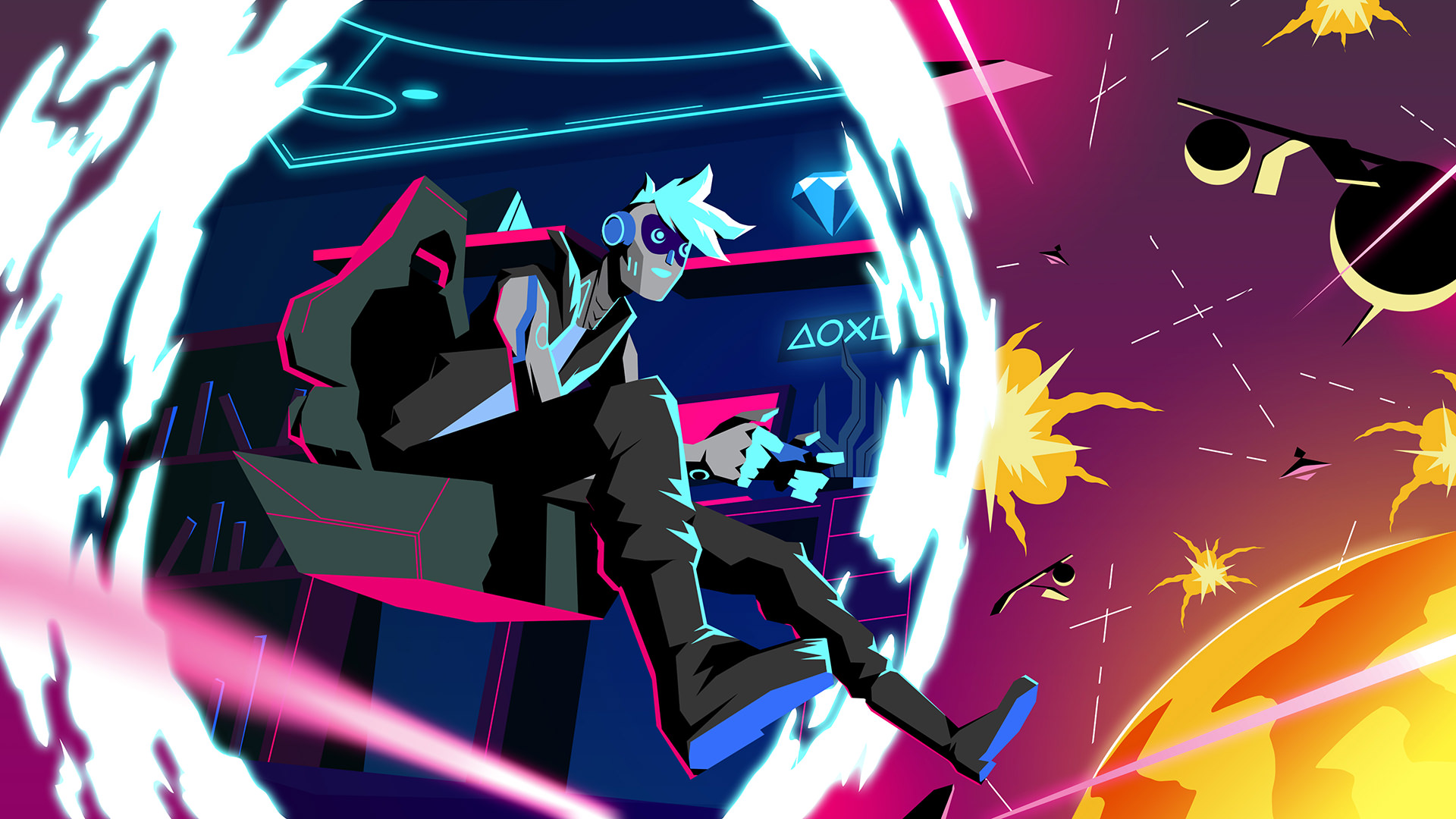 We're not shy about our infatuation with all things gaming. So when the UK's Adam&EveDDB asked us to jump onboard to create a social campaign for the ultimate console conduit for our hi-fi obsessions, how could we refuse? Our task: create a series of animated spots orienting users to Sony Playstation's extensive online store that would excite both PS newbies and die hard fans like ourselves.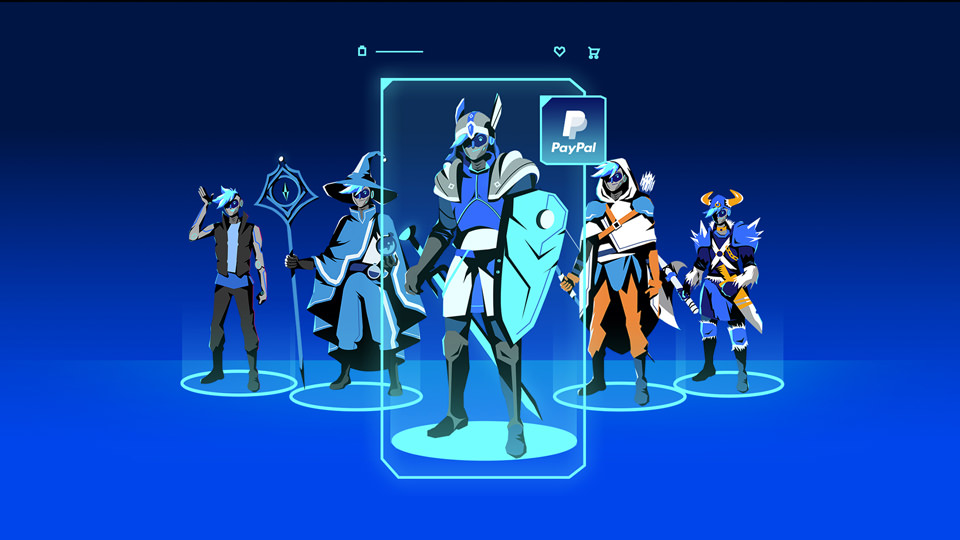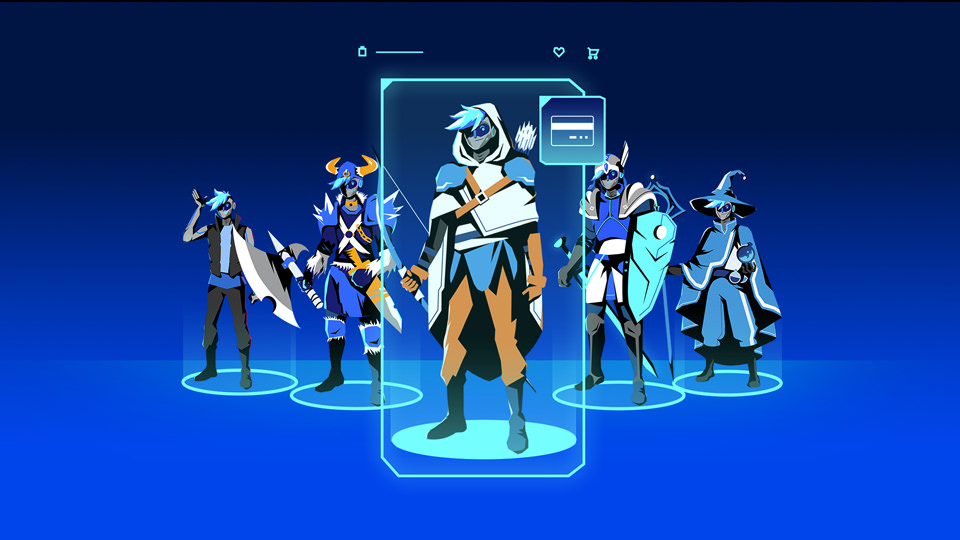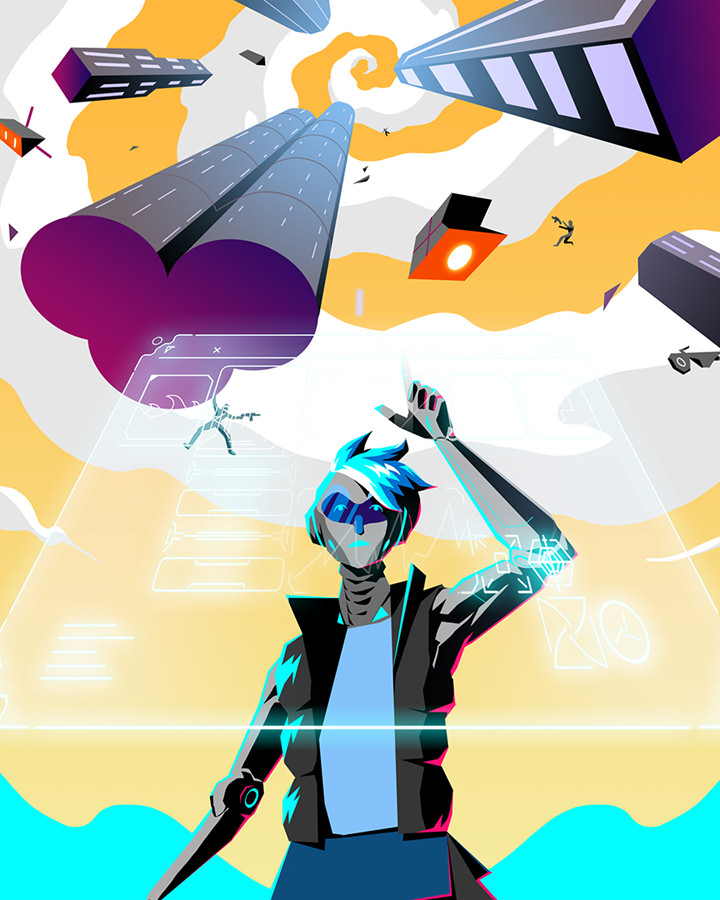 From droid to humanoid, the main character shapeshifted until finding our punky cyborg gamer replete with holographic hair and emotive face. Each spot explores a theme of Playstation's online store while keeping game details more universal. Convenience touts the instant access to thousands of transporting titles. Availability visualizes the stream of games stored in the cloud. Wizards and warriors comprise the 'choose your own weapon' theme of Payment Options. And we couldn't resist giving a nod to Indiana Jones in Breadth's massive library filled with endless adventure ahead.
Crafted specifically for the UK market, the final animations rely on the classic Playstation blue while being rooted in a fun anime-type style. It's a defined look Playstation can now carry forward into future marketing pieces and informational branding assets. They serve as a playful intro to or reminder of Playstation's sheer awesomeness. Not that we personally needed any convincing.