The Pokémon Company International
MAKING EMOTIONAL CONNECTIONS THROUGH PLAY
Unscripted short films, marketing campaign with teasers and keyart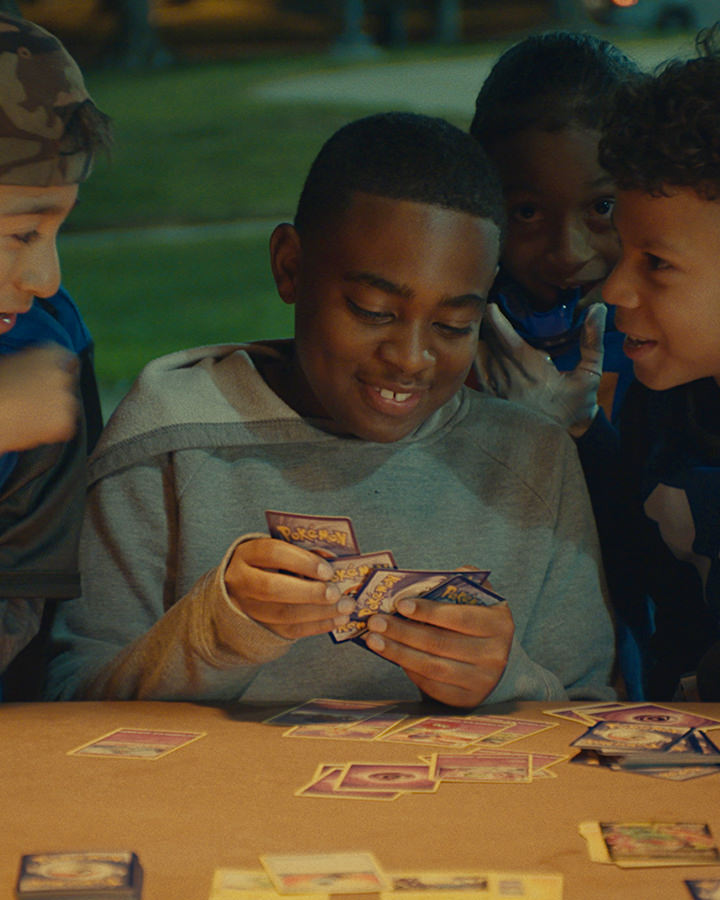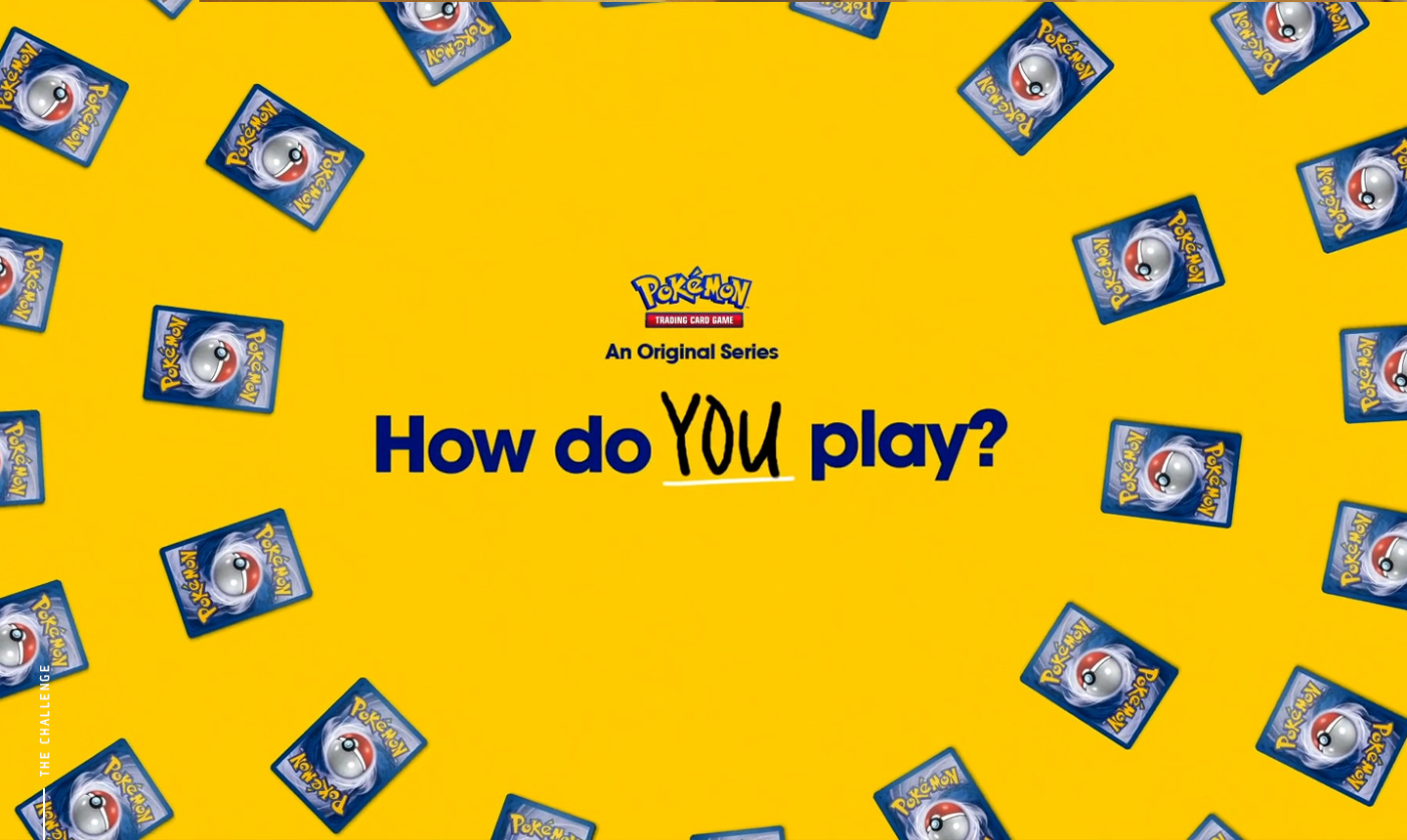 SHOWCASE AUTHENTIC
STORIES IN THE COMMUNITY
The Pokémon community is uniquely vast, diverse, accepting, and multigenerational. The challenge was to create content that captured the authentic and heart-felt stories of how players could connect with others through play, care, and community.
The Teacher: FULL EPISODE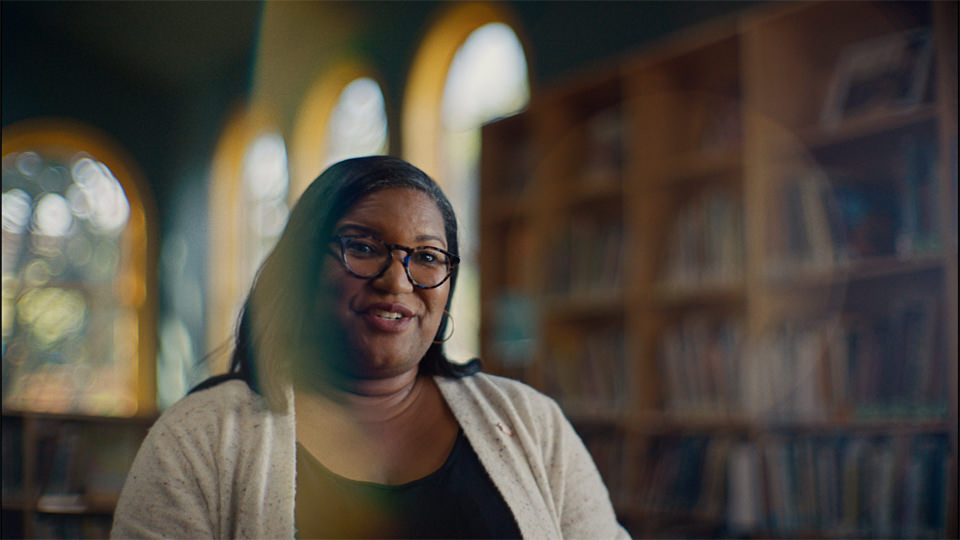 The Enthusiast: FULL EPISODE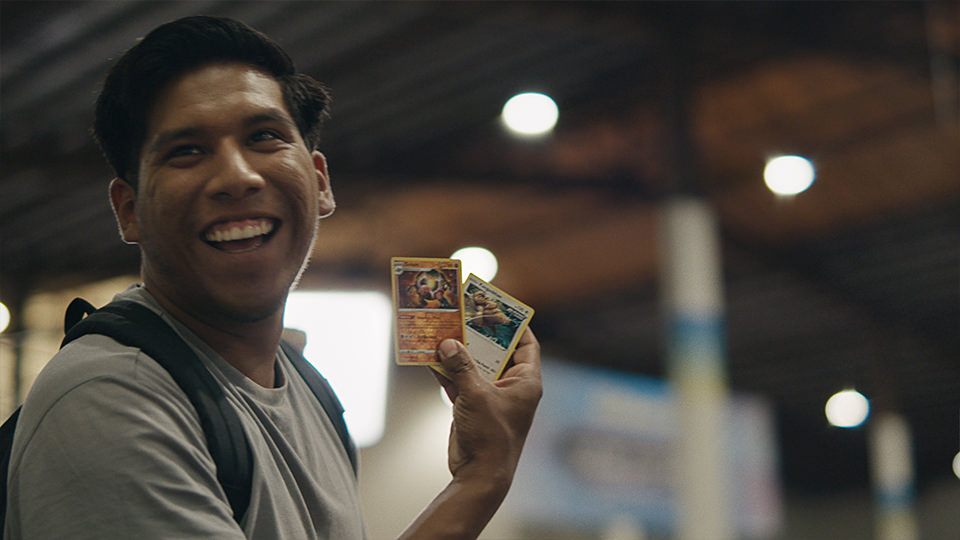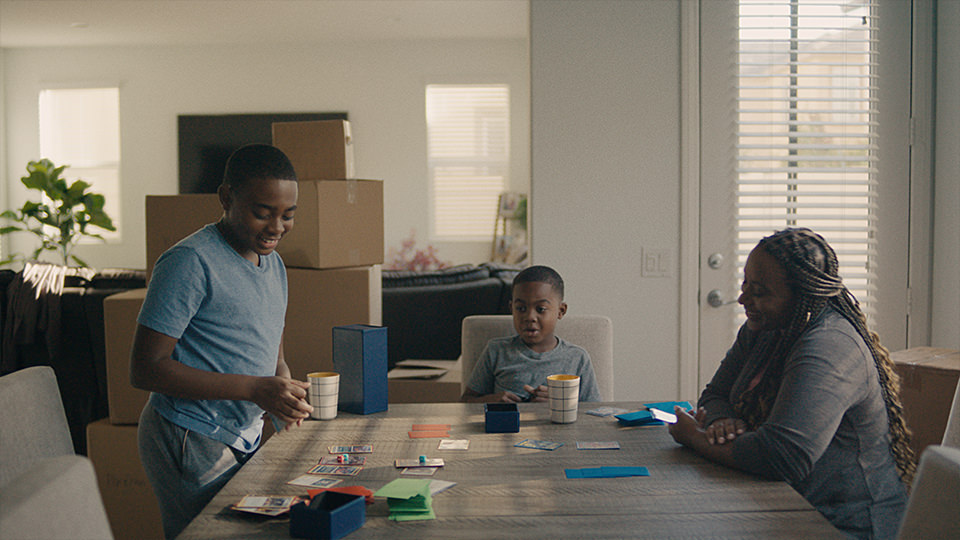 The solution? A series of unscripted short films showcasing the wide array of the Pokémon TCG community. But finding those stories? That's where the real work began. To explore the community, we conducted open casting calls, strategic interviews, and local players. This guided us to real stories that echoed the truth of the Pokémon TCG community in unique ways. The depth of the stories blew us away.
This investigation resulted in the writing, directing, production, and editing of these unique short films that captured the three of the infinite microcosms within the Pokémon community: a teacher, an enthusiast, and a family.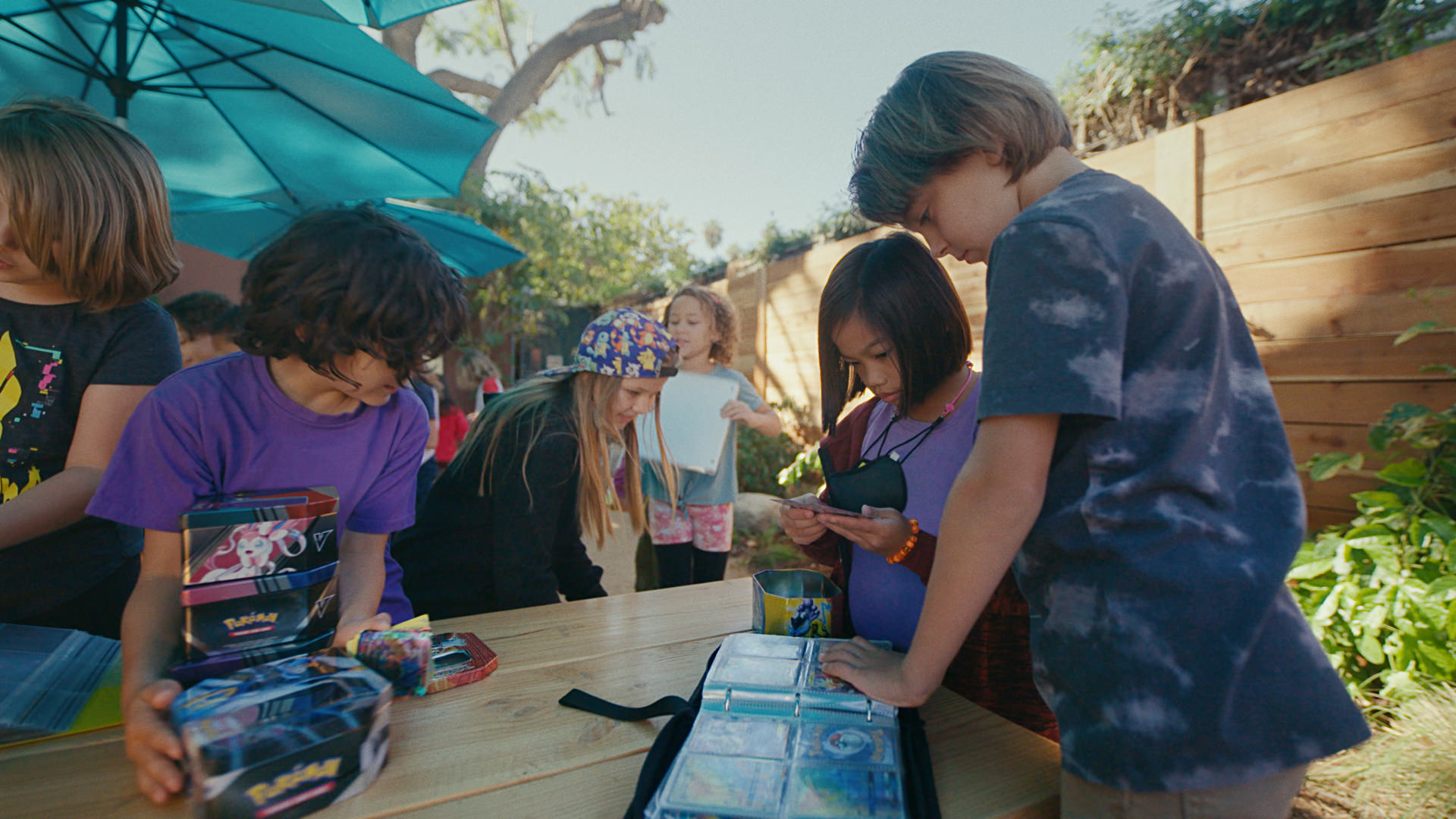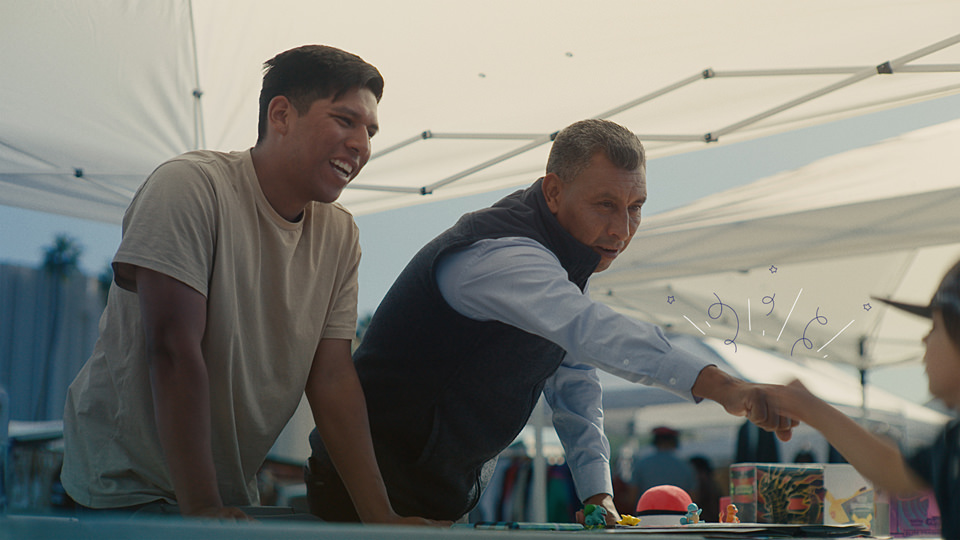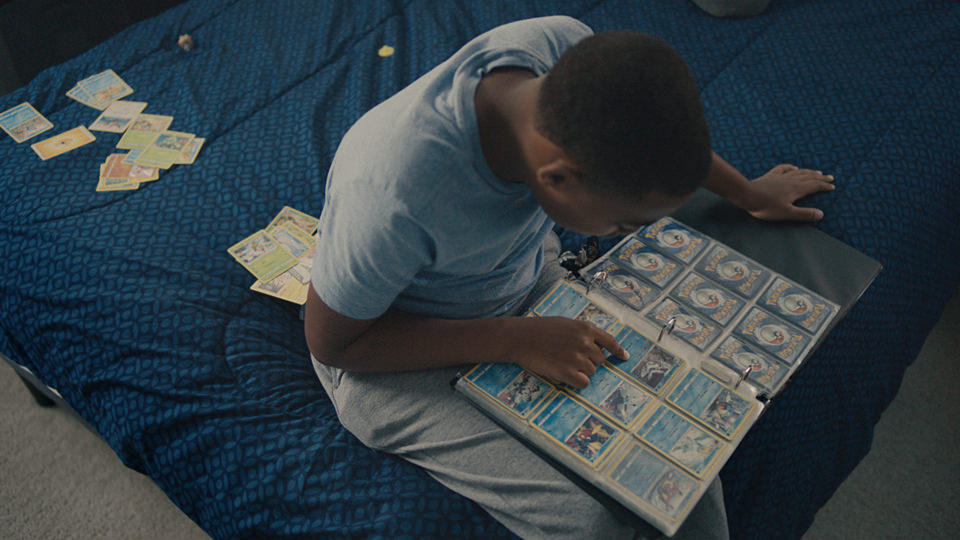 We then developed a tagline that would best capture the essence of these stories: "How do you play?"
To visualize emotional connections, we designed a friendly doodle language that would simultaneously express joy from the cards, while also literally connecting friends, family, and colleagues together.
In addition to the docuseries, we delivered a marketing campaign to reach future players, that consisted of a series of social-friendly trailers, teasers, and keyart. The end result was a look into the numerous ways the Pokémon TCG brings people together, and left us not only misty-eyed, but eager to break out our card binders as well.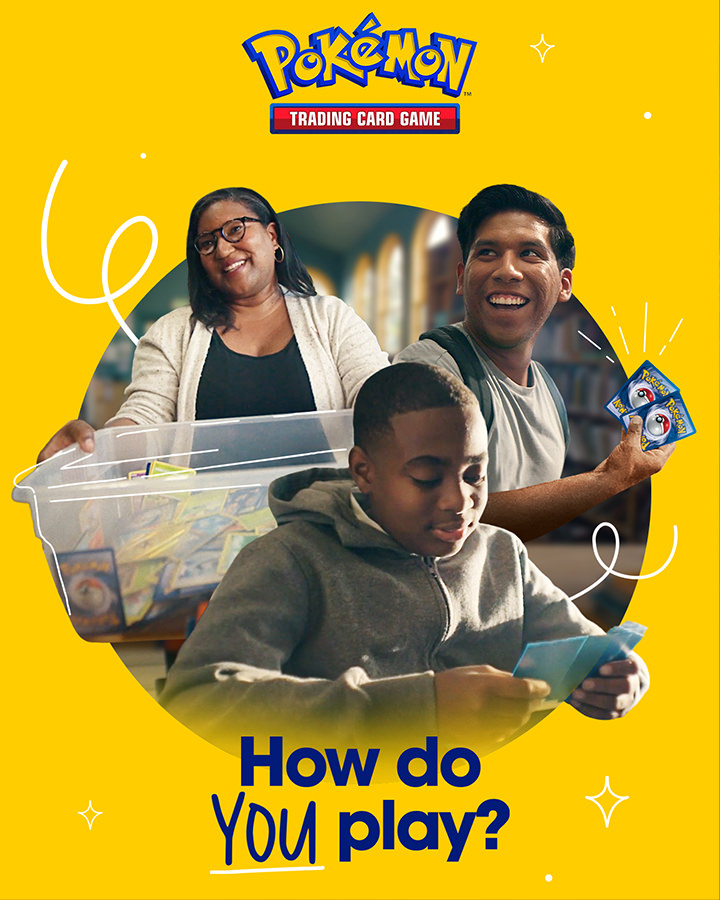 SPOILER ALERT:
WE LOVED MAKING THIS!
In the end, we delivered a docuseries that showed how Pokémon has changed the lives of its players.