VALORANT BlastX Skin Reveal Teaser & Trailer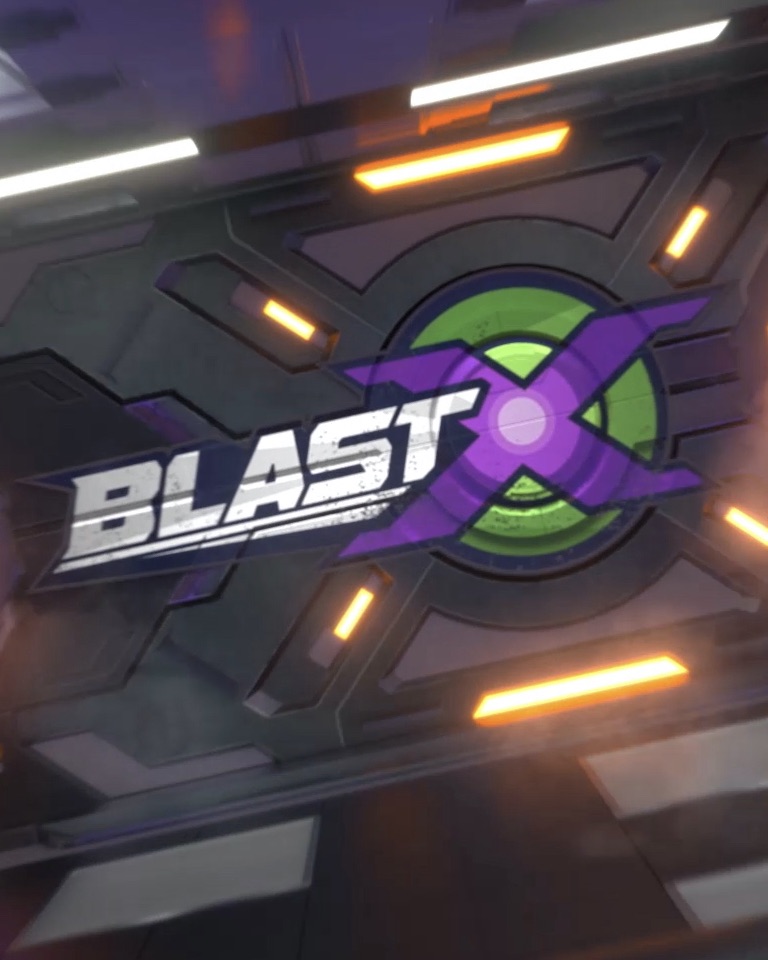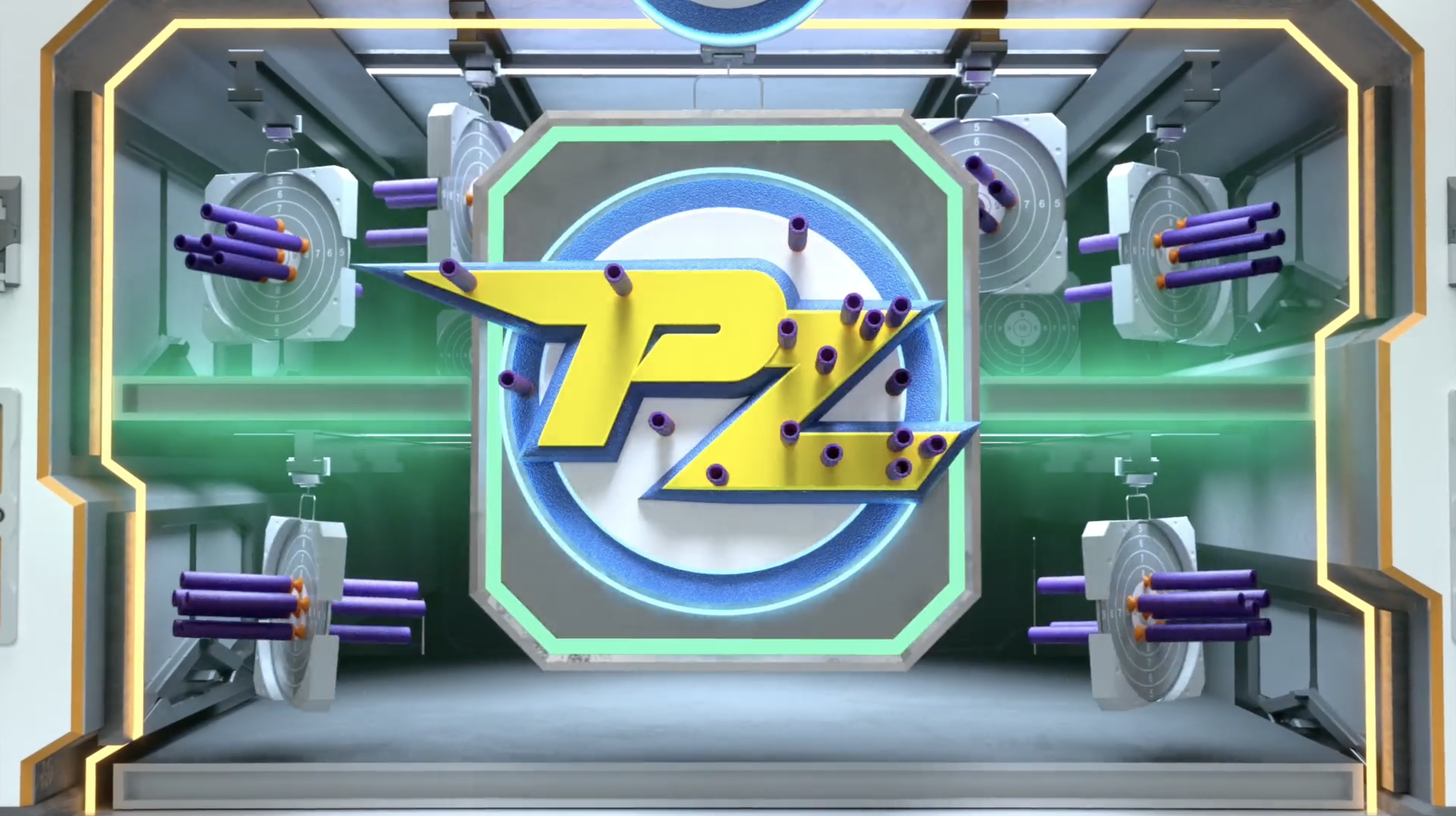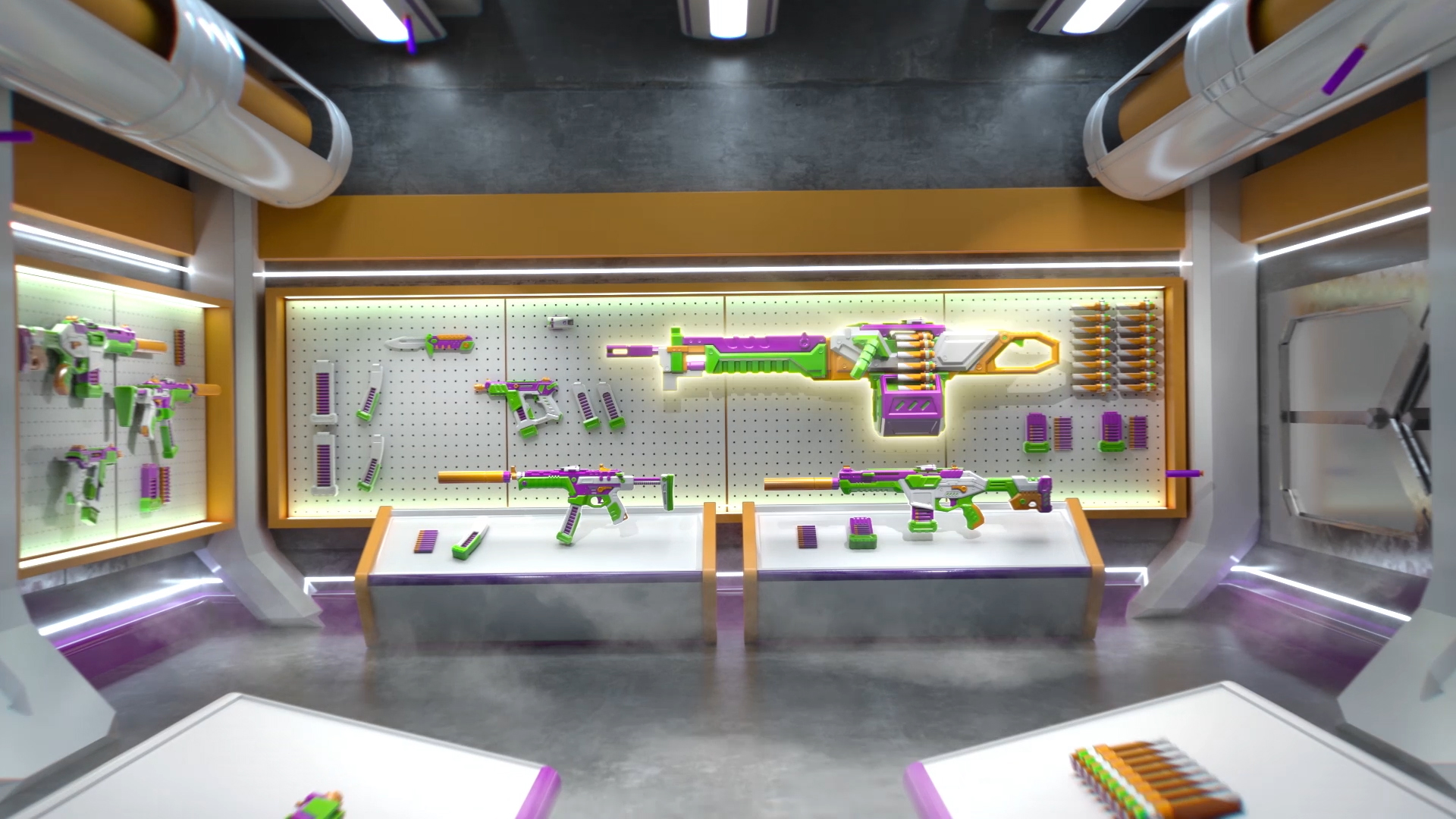 The dust had just begun to settle on the success of our spastic, neon-infused VALORANT collaboration alongside Riot Games, when the developer brought us in to help out with their latest skin line reveal trailer. In a universe where over 3 million players share 13 characters, gun skins are a valuable way for players to show off their individuality. Our goal: to convince those gamers why they need to purchase the skin line as soon as it drops. Following a similar formula to Glitchpop, our task was to create an in-game advertising campaign that included teaser and reveal content for the latest BlastX line of weaponry. Manufactured by in-game toy company Playzilla, the brand takes cues from the beloved toy company that took over the 90s by storm. Inspiration for the campaign is rooted in those nostalgic Nerf commercials narrated by that unforgettable micro-machine sped up audio, but with a more polished look that meshes well with the in-game experience. Talk about all that and a bag of chips.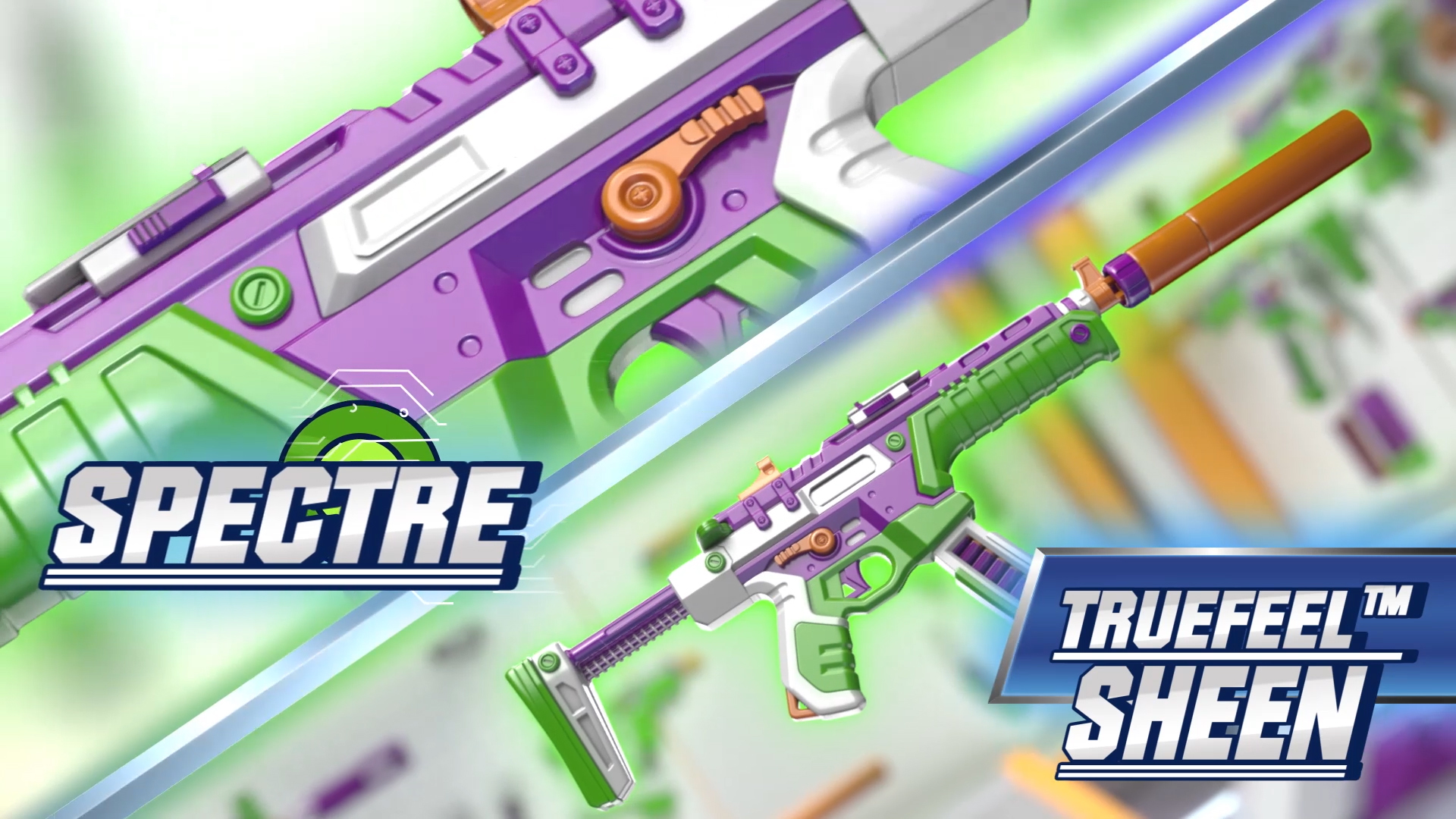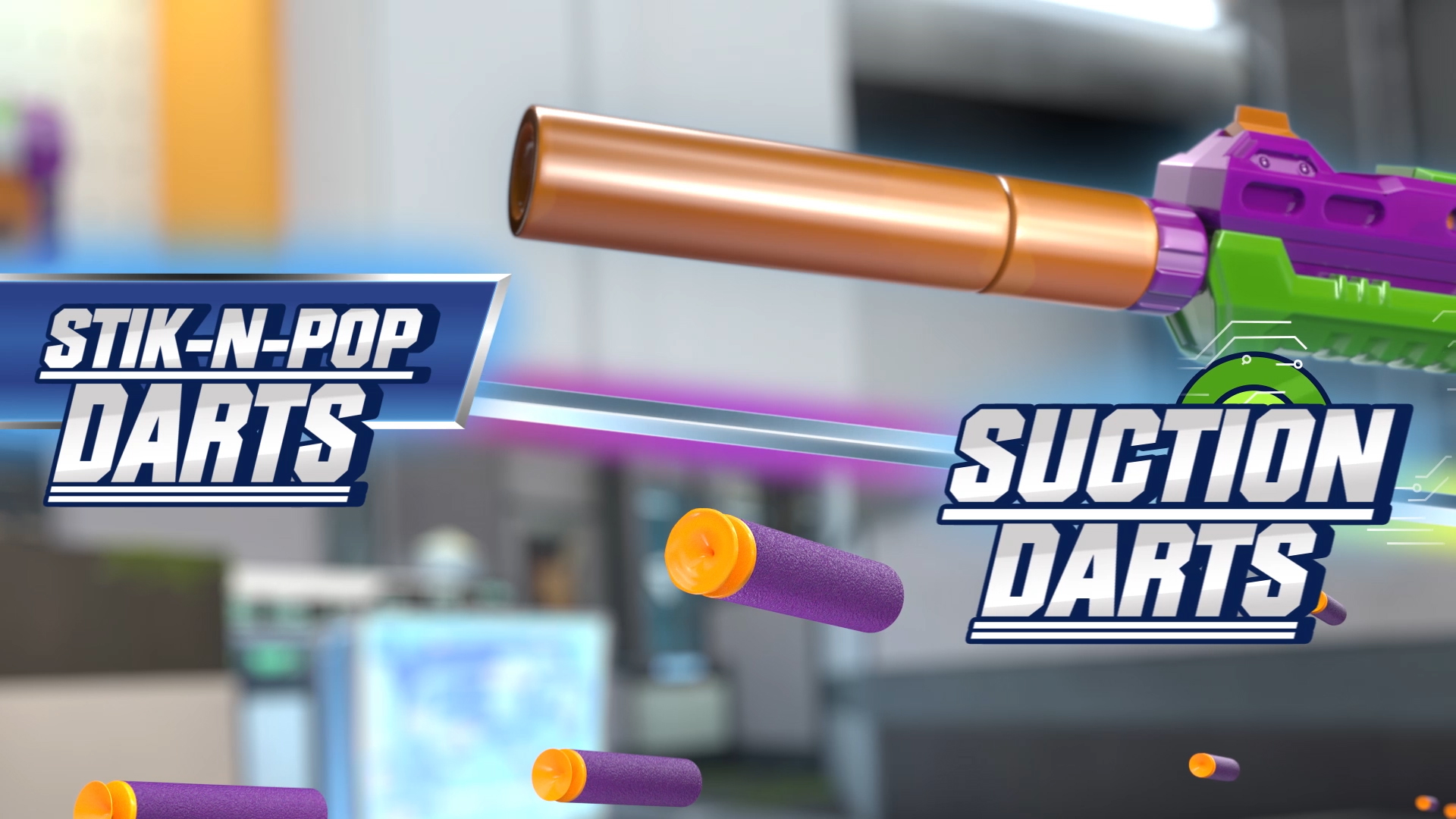 The teaser's setting remains mysterious, simply showcasing an elevated shooting gallery inside a warehouse of sorts, throwing the viewer a bone with an "X" logo made up of dozens of purple darts that dash across the screen. In the long-form version, where we were in charge of fully building out the environment design, we had to work out how to give the weapons enough time to shine on-screen while highlighting the various characteristics Riot wanted to sell. After figuring out the look and feel of the fully designed environments, we would bring everything to life in CG animation. Our solution: show off the BlastX weapons line Men In Black style, actualizing that iconic weapons vault in the movie — except it's not within the walls of someone's living room and no humans were harmed by a neuralyzer.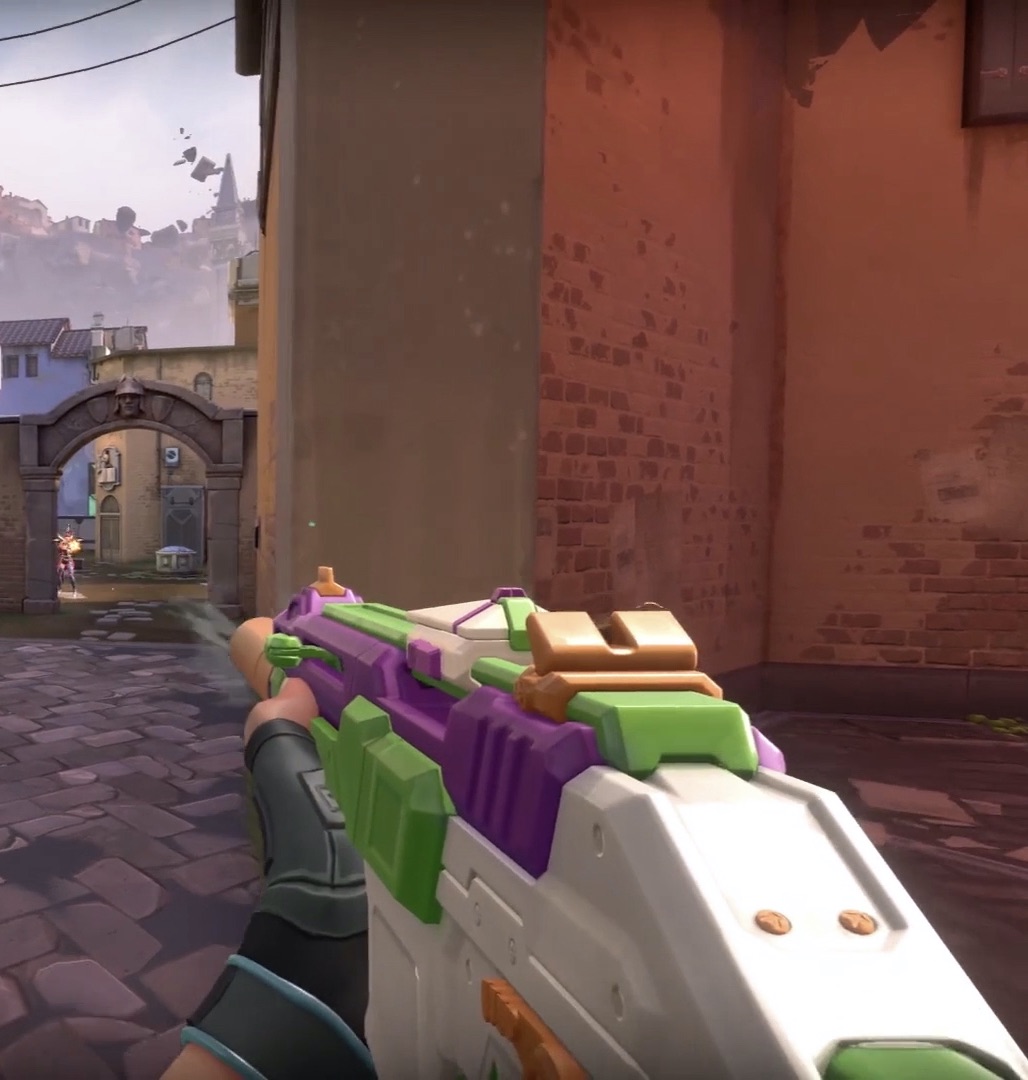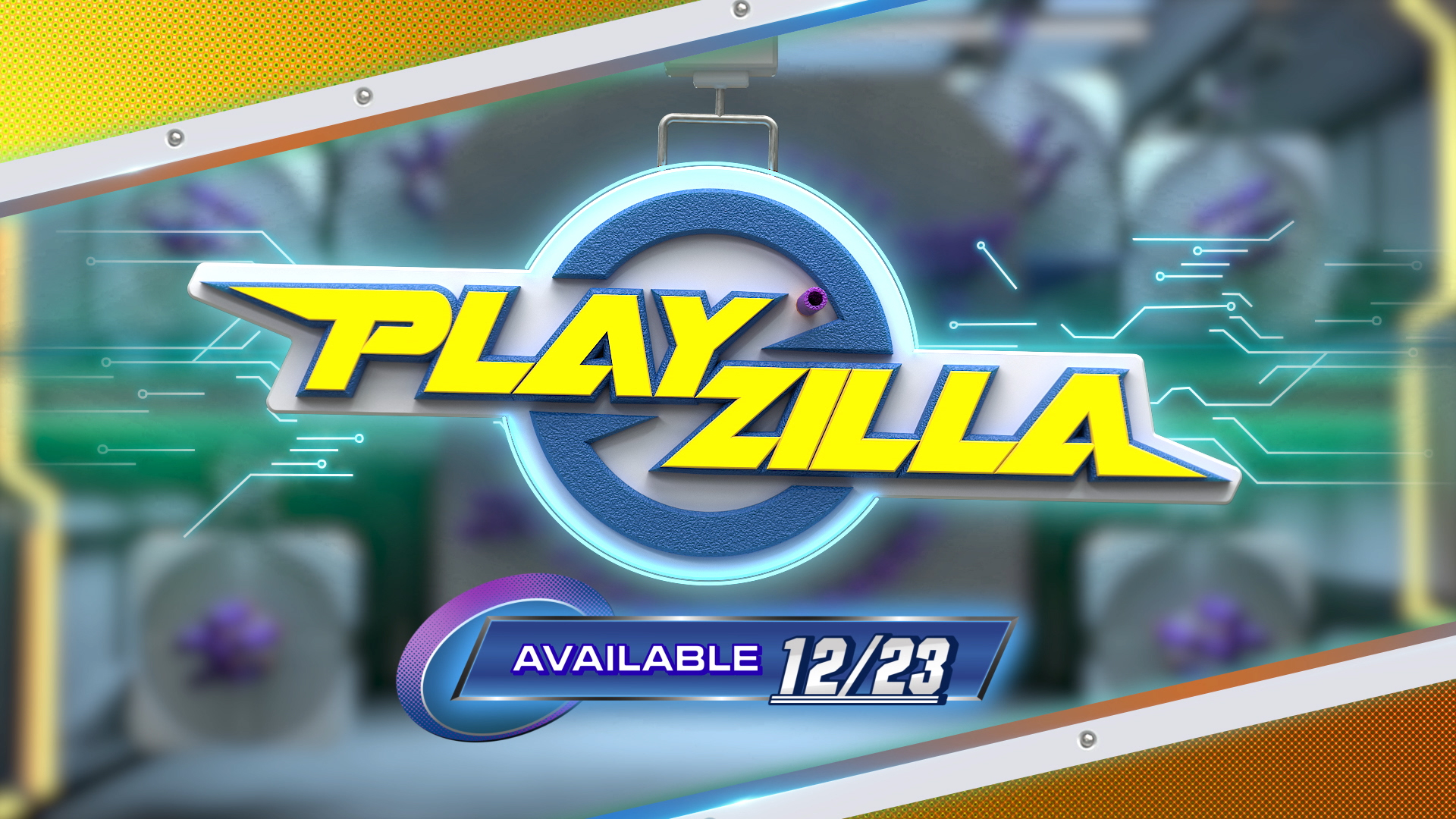 BlastX carries a lighthearted, humorous approach that emphasizes how VALORANT isn't afraid to lean into the funny side of shooters. While the skin line is toy-like, the full reveal displays how its aesthetics don't take away from the lethality of its gameplay. BlastX serves to resonate with players who appreciate the irony of a toy-like lethal weapon that they can troll others with to get the kill. It's a campaign that is poised to gain new audiences while continuing to service the VALORANT core. And that's how it gets done.