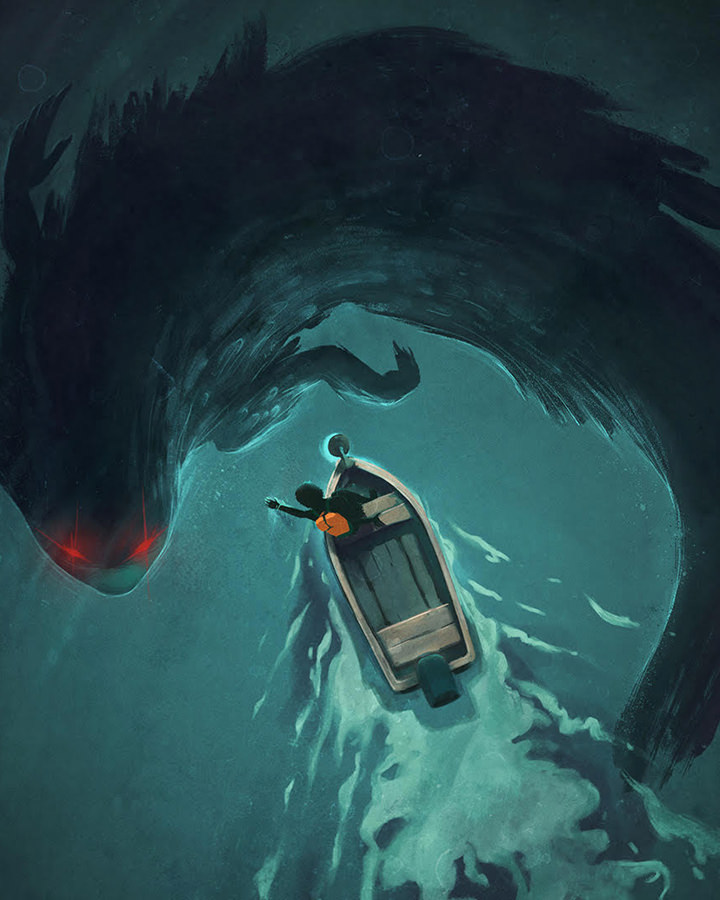 Setting the Stage for a Unique EA Original
Continuing our partnership with EA Originals, we worked closely with their internal creative team as well as the talented developers at Jo-Mei Games to craft both teaser art and key art to introduce their game Sea of Solitude to the crowd at E3. The game takes a deep dive into the human psyche and explores the pretty deep concepts of loss, depression, and loneliness… You know, what most of us go through every morning before we get a cup of coffee. For as serious as the concepts are, the game wraps them in a beautiful submerged world where players have to help the protagonist, Kay, through her real-life issues that are dragging her down.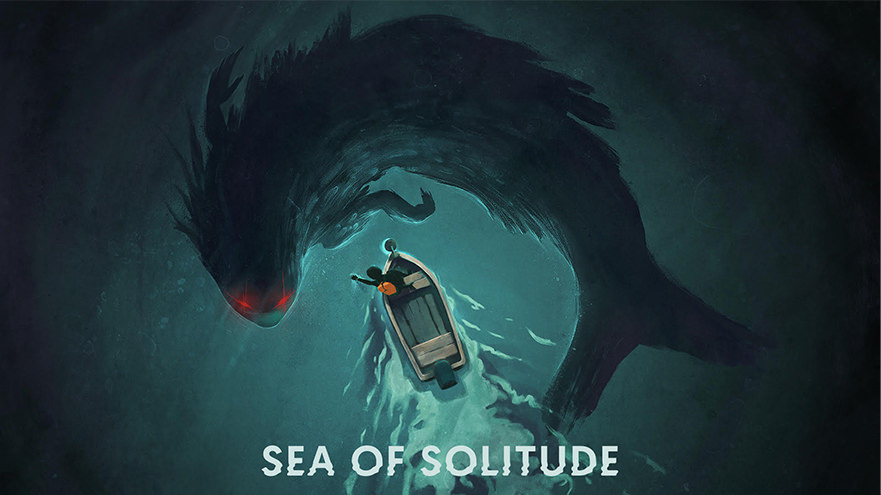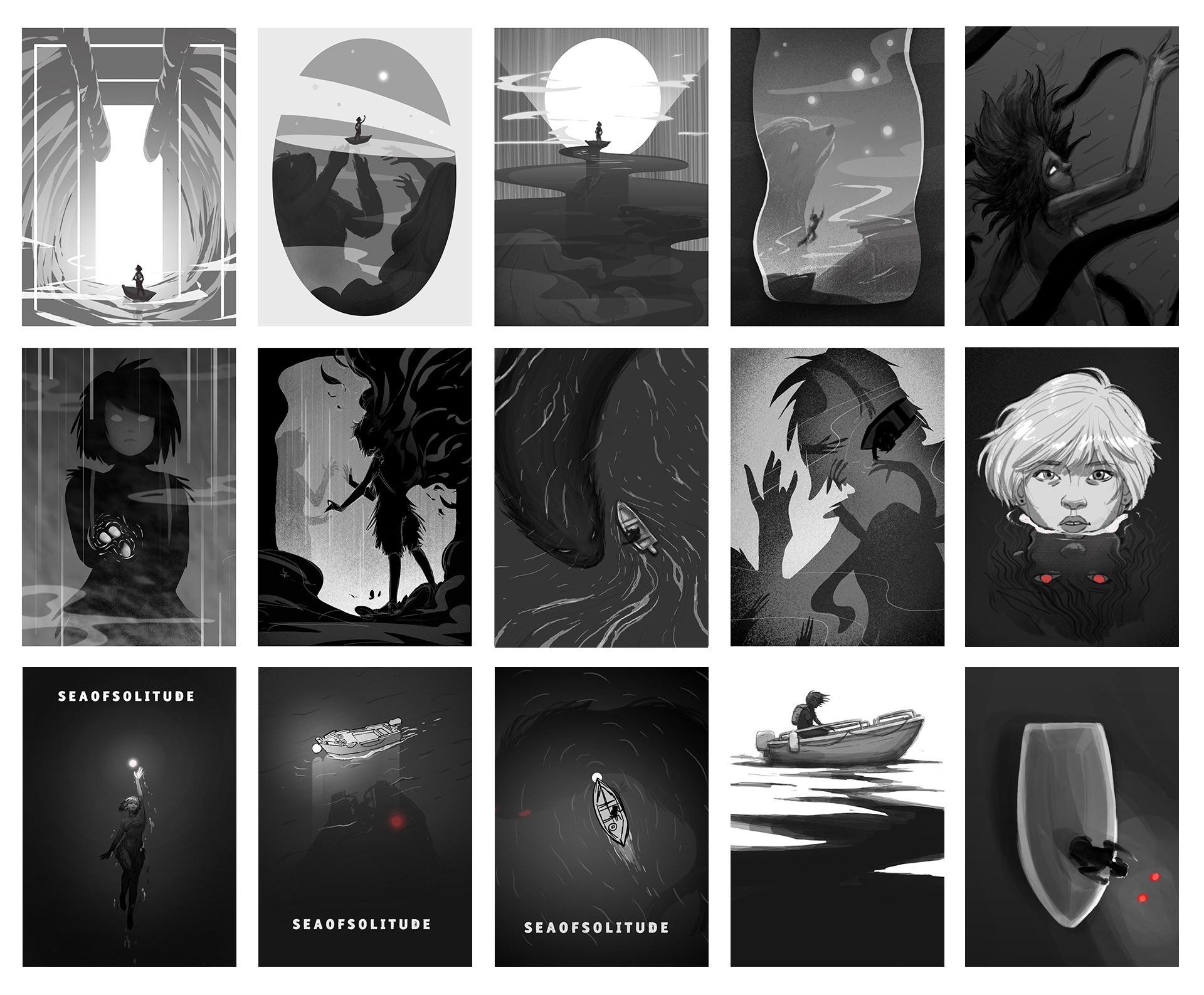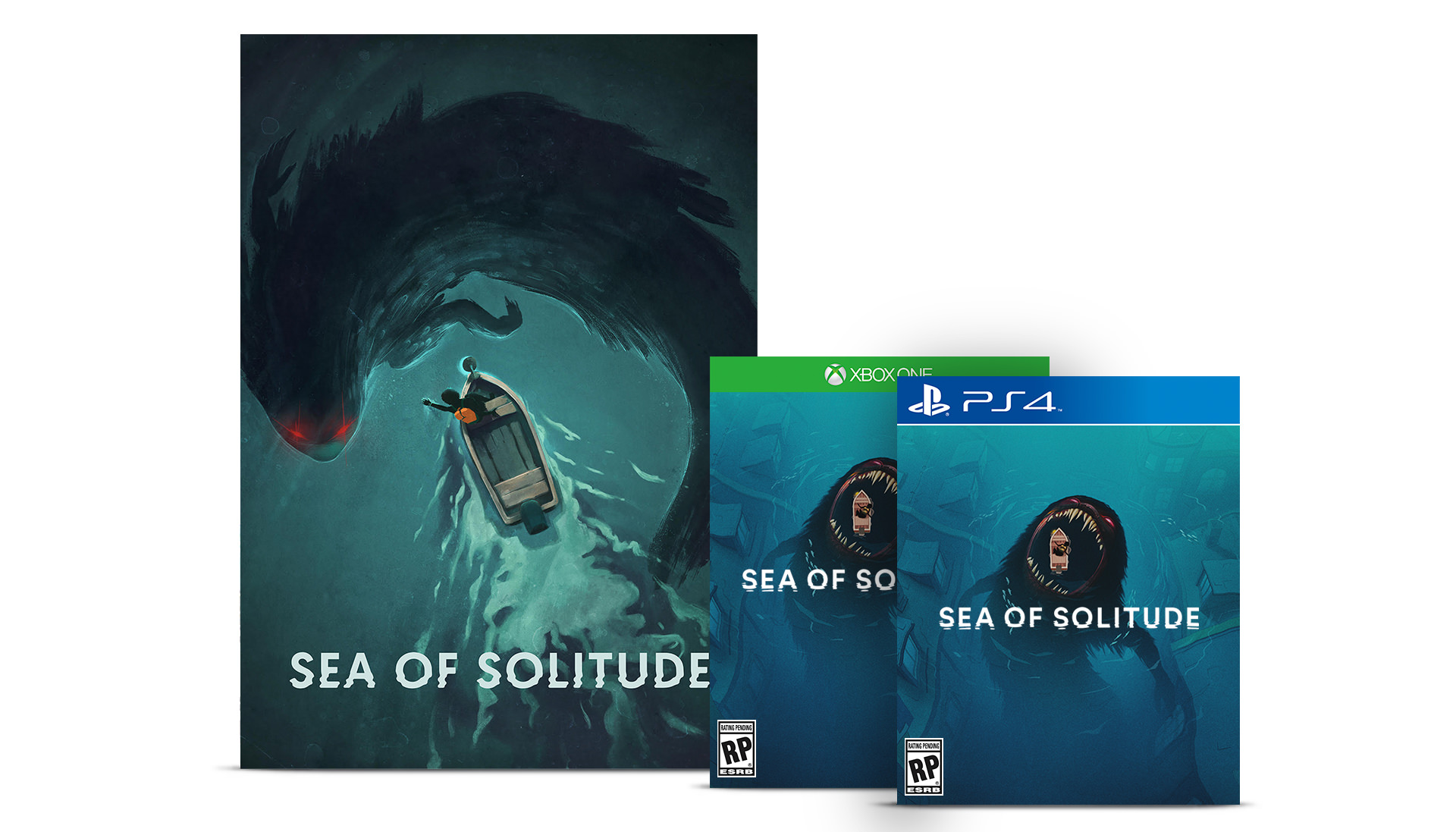 With any piece of key art, the task is to balance giving the consumer a feeling of the game without spoiling it outright. Our creative team developed a range of options with varying themes that connected to the symbolism of the game. Aesthetically, we restricted the designs to adhere to a limited color palette and told the story through Kay's relationship with an undersea monster (which has some importance in the game). The environment played a passing role in establishing a vast ocean, with a submerged cityscape teased within it. Once we had a layout approved, our illustrators got busy working through various styles. For example, some of the designs had a looser painted look while others had more controlled use of brushstrokes. We wanted to show the developers a range of emotionally driven styles, as some of the more impressionistic options said more about the fragility of Kay's situation.

Doing Justice to a Game with Heart
We're fans of indie games. Encapsulating SOS in a single piece of art was an iterative task that required working hand in hand with the teams at both EA Originals and Jo-Mei. We respect developers who pour their heart and soul into their art, working tirelessly to have people enjoy their creations. Jo-Mei Games and EA Originals crafted something beautiful with Sea of Solitude. The art style of the game is as impressive as the story being told.