OUTRIDERS No Turning Back Trailer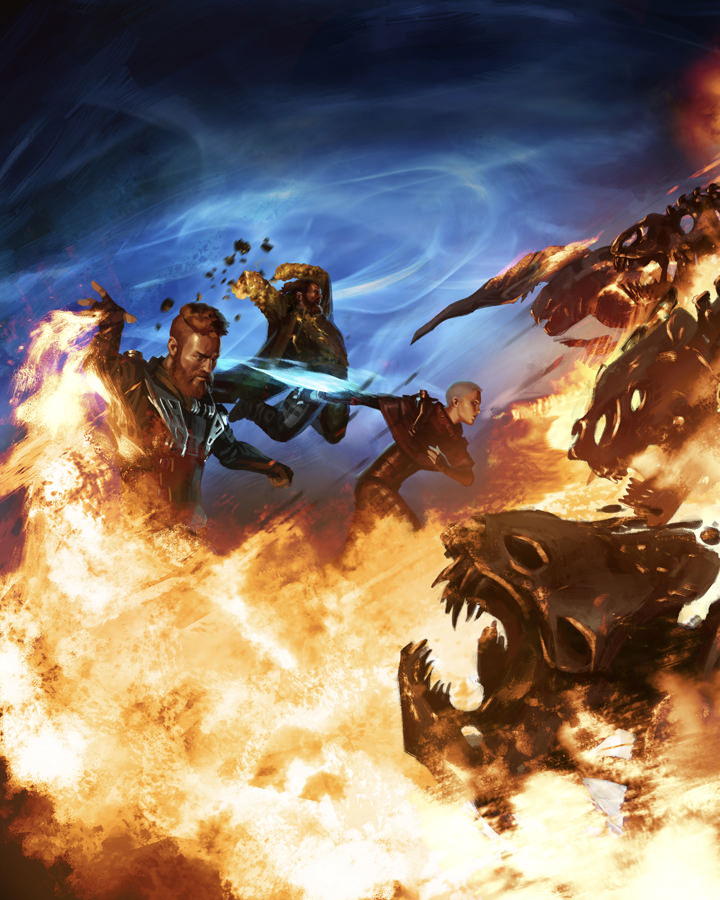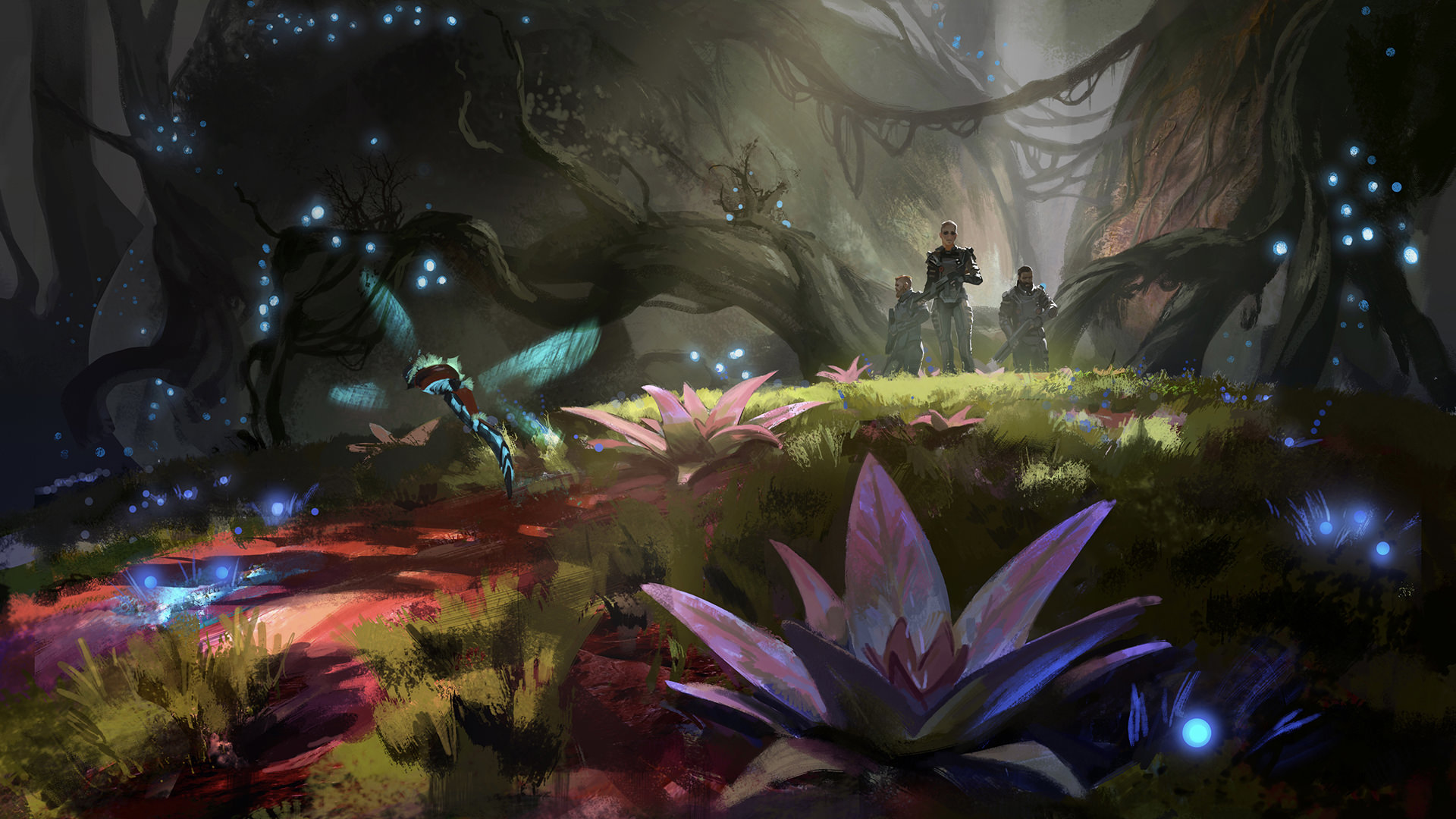 Imagine a violent new planet where humanity is forced to scavenge for survival in a world devastated by destruction and despair. Welcome to Enoch, the setting for Square Enix's OUTRIDERS, the latest game to add to their award-winning rolodex of titles. Developed by the creative geniuses at People Can Fly, it's a genre-hybrid at its core with co-op shooter-slash-RPG capabilities that intertwines brutal and bloody combat with a role-playing system.
With a few trailers and an E3 announcement already under their belt, Square Enix's in-house marketing and brand teams desired more content that would reinvigorate their audience's excitement about the game in the days leading up to its launch.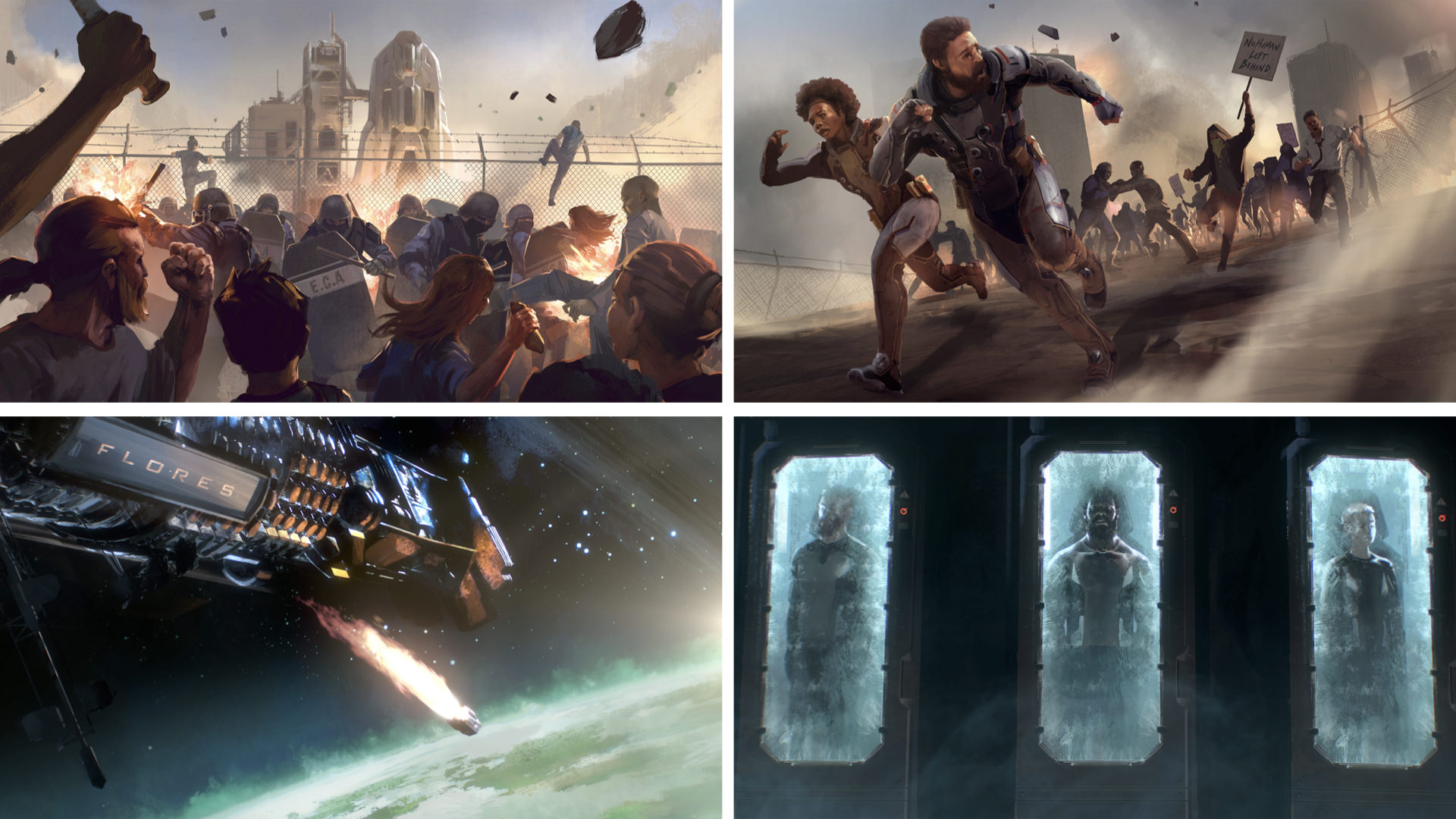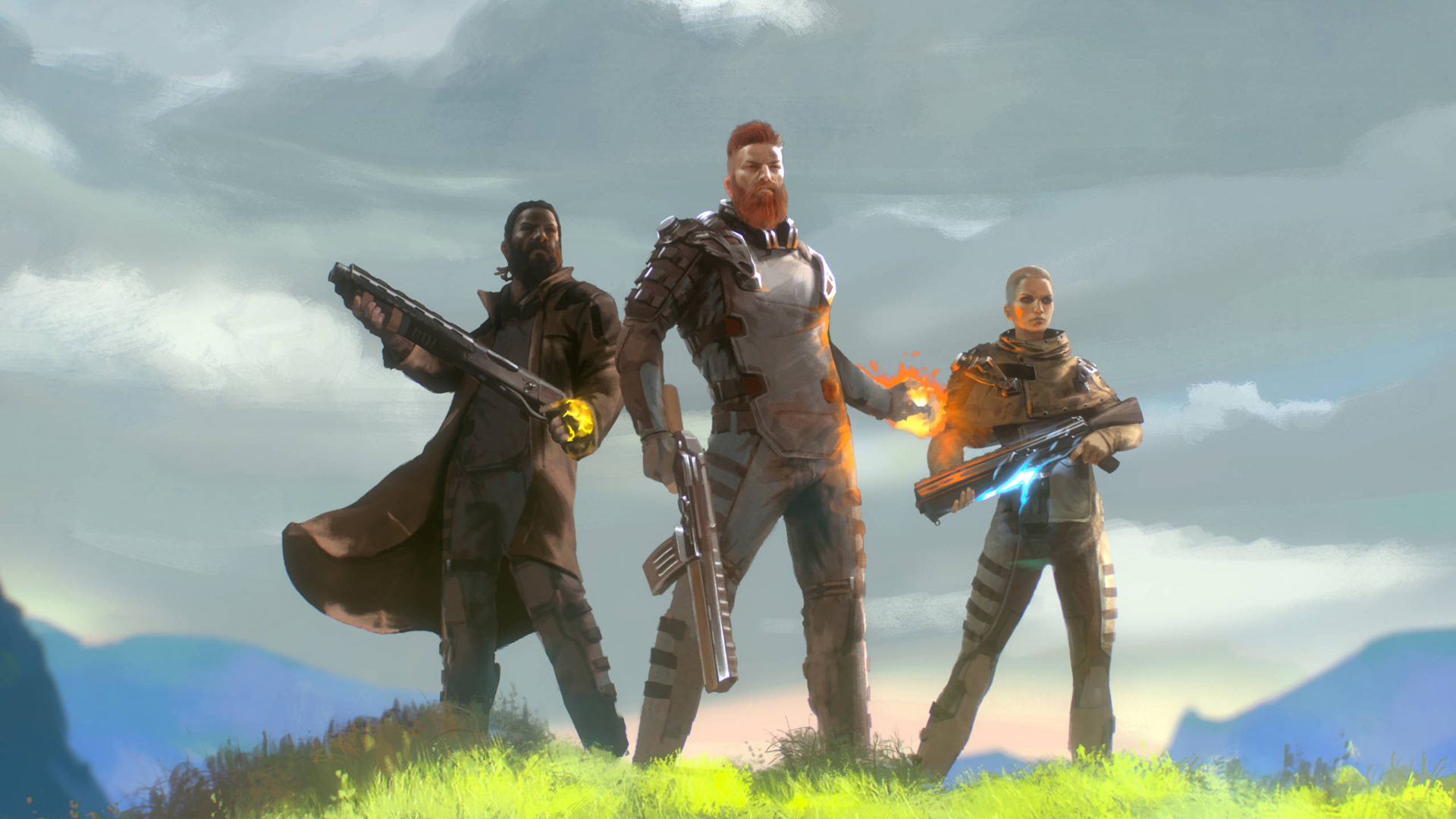 The OUTRIDERS story is a dark and catastrophic one that carries so much depth and complexity, Square Enix desired we hone in on the narrative of understanding who the Outriders really are. We were responsible for putting emphasis on the thrill of becoming an Outrider, delving into their backstory in a way that breaks free from the game's bleak origins.
Our intention was to give the trailer a unique edge and style that differentiated itself from other gaming content already in circulation. We leaned into an oil-based painterly aesthetic that we felt would best exude the emotion and attitude of the game. The trailer celebrates the essence of the characters and hones in on the special abilities of three playable characters: the Pyromancer's manipulation of volcanic energy, the Trickster's teleportation abilities, and the Devastator's brute force powered by earth and gravity.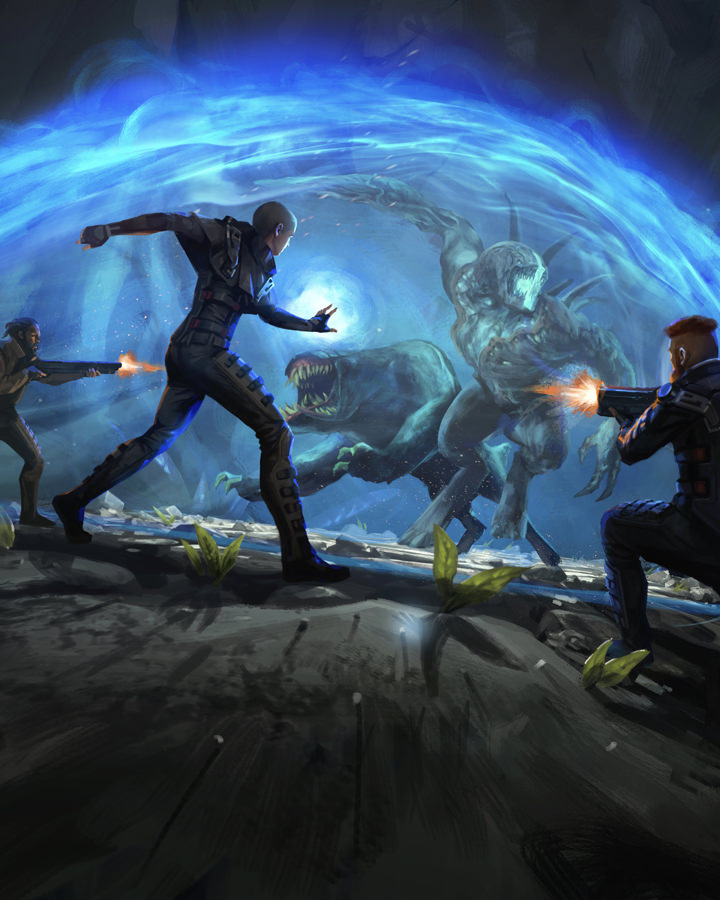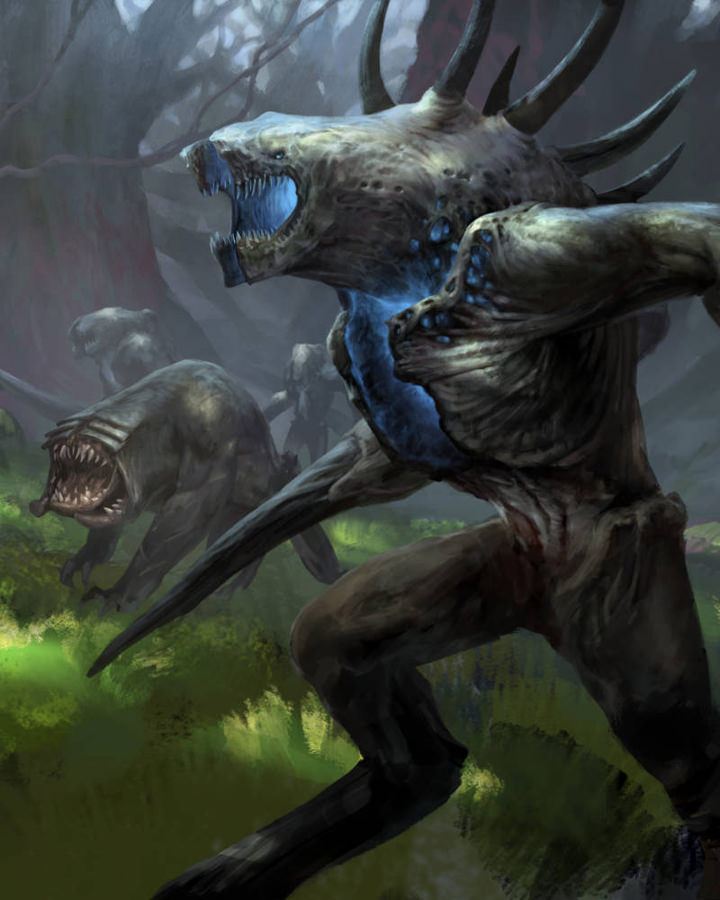 Alongside an international team that spanned the United States to the Czech Republic, we created 26 unique illustrations to tell the story of OUTRIDERS. Each image was then brought to life in animation, utilizing a combination of 2D and 3D techniques to create drama-filled slow-motion tableaus. A creative compositing approach seamlessly combined elements and heightened the sense of immersion in the vast world of Enoch.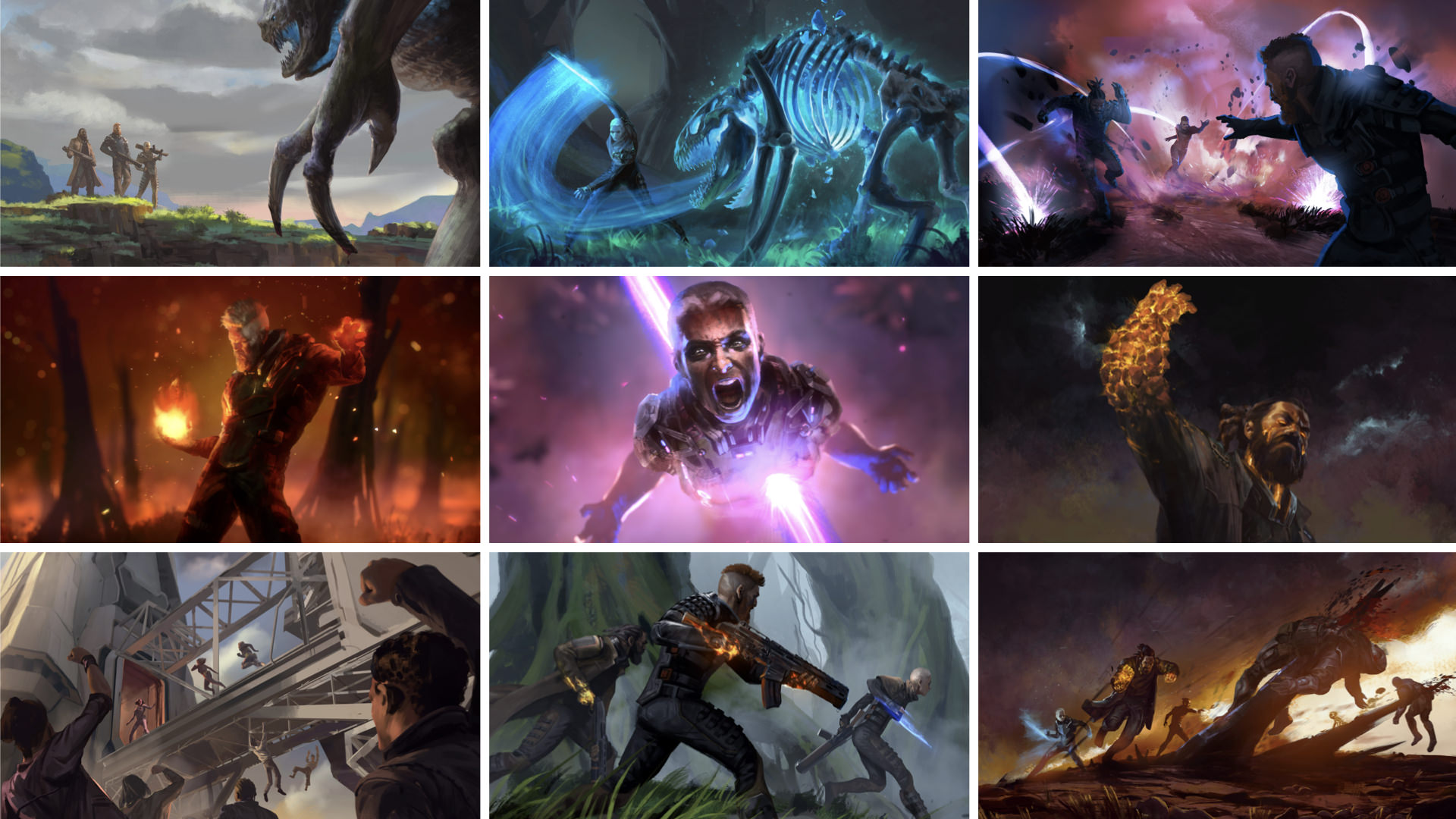 Our efforts ultimately delivered an animated trailer which features moments suspended in time that allow for the music, voiceover and sound design to propel the OUTRIDERS narrative. Now we can check creating an animated trailer for an unreleased game off our bucket list. We can't wait to wrap our hands around the controller when OUTRIDERS officially launches on April 1 and we'll continue to tear up Enoch for the foreseeable future.