Hittin' Up That Secret Menu 
Commercial Spots, HTML Banners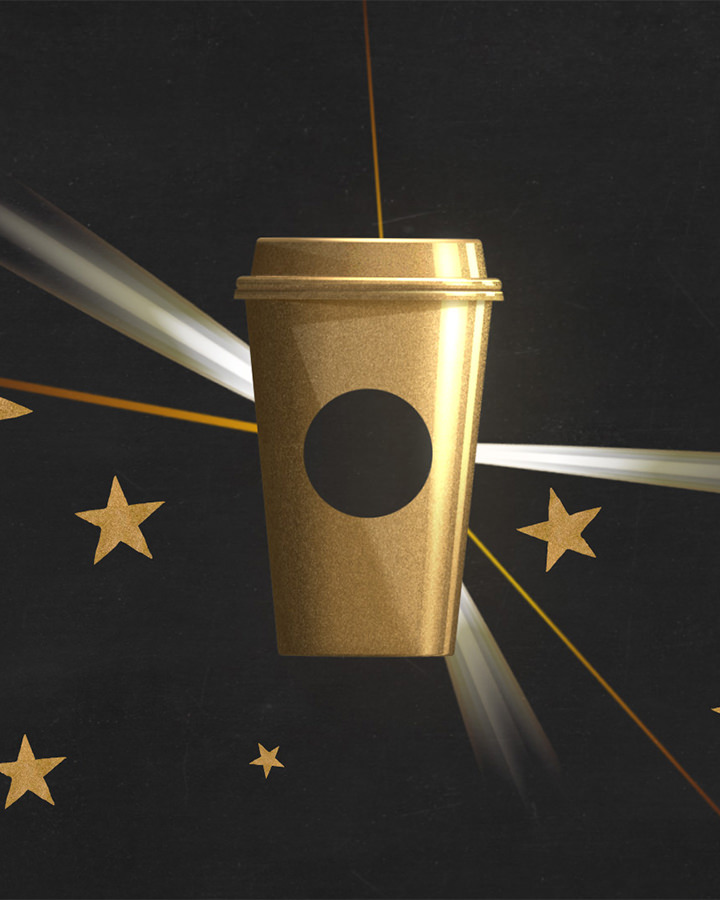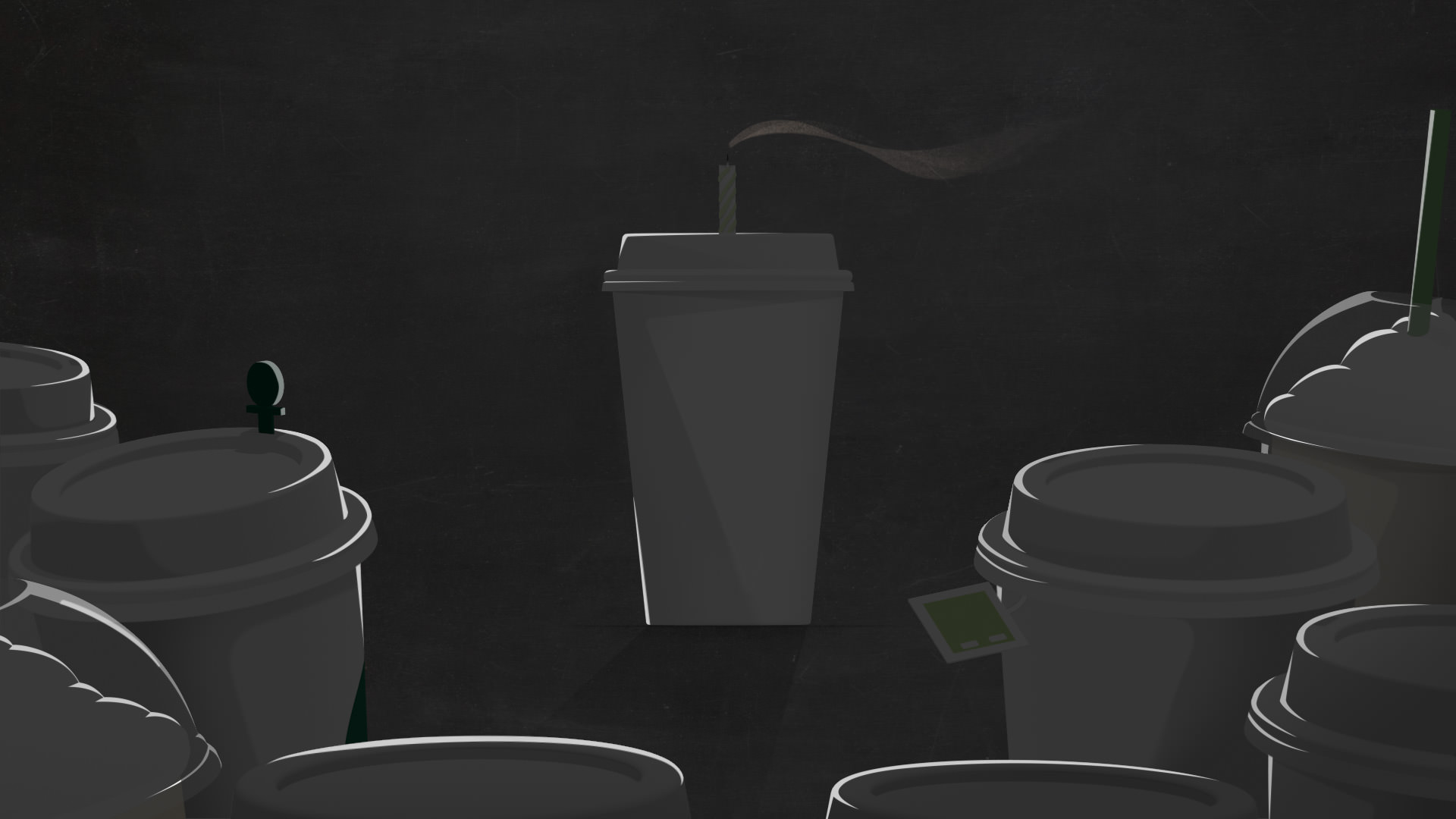 Make Friends with Benefits
Ahh, Gold Status. Lounge Access, Priority Boarding, feeling like George Clooney in "Up in the Air." 
Airline rewards programs have long been offering perks to turn fans into fanatics. And since, as the saying goes, coffee makes the world go round, it was high time for Starbucks to follow suit. To help launch their Starbucks Rewards program, we teamed up with 72andSunny to create a series of animated spots and banners, each with a freshly ground look.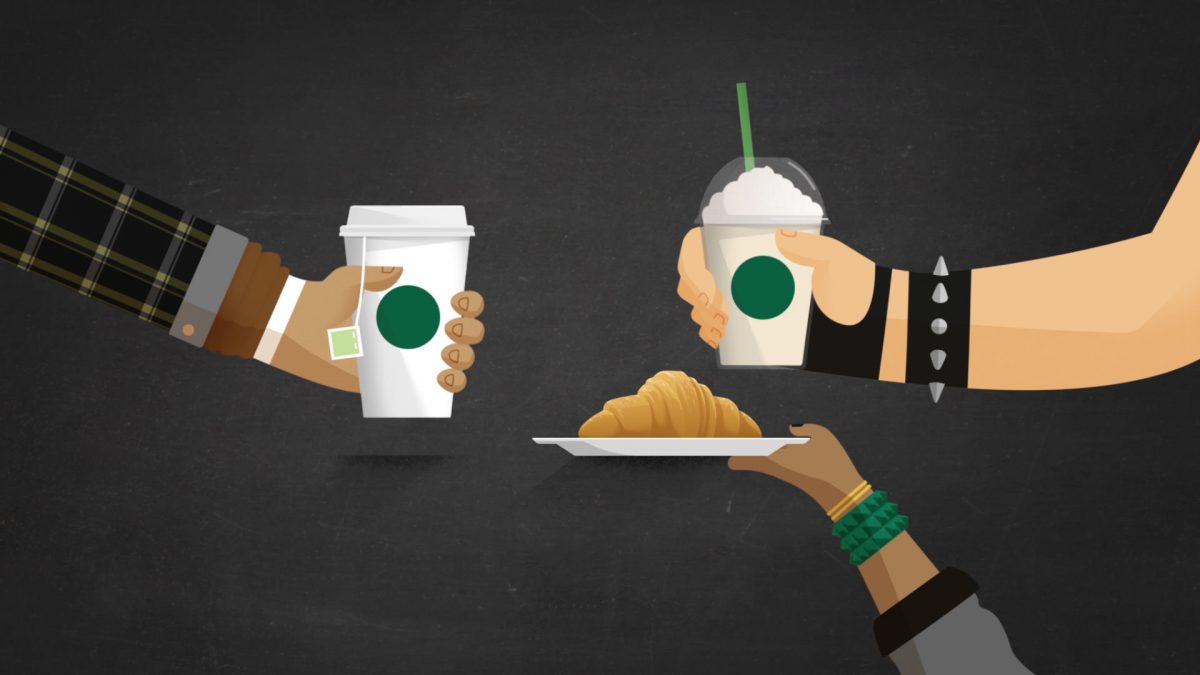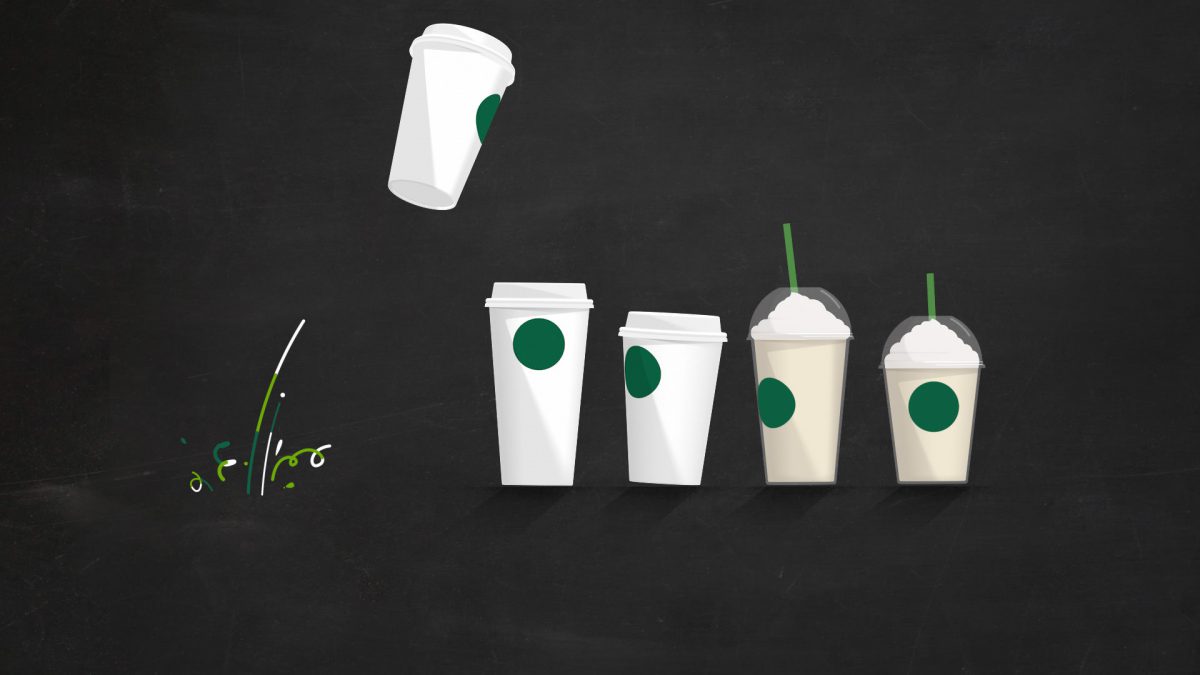 Give 'em Something to Celebrate
We began with their most iconic product: the Starbucks Coffee cup. Our take is a "2.5D" version, streamlined but dimensional, with a simple, solid green circle as the logo. We flipped it, tipped it, bounced it–all with a little animated flair to celebrate rackin' up points at the neighborhood Starbucks. Developing parallel creative paths for the spots allowed for consistency between traditional animations and HTML banners. And of course, we ordered everything: from lattes and teas, to cake pops and blended drinks. Limited edition secret-menu Unicorn Frappuccino anyone?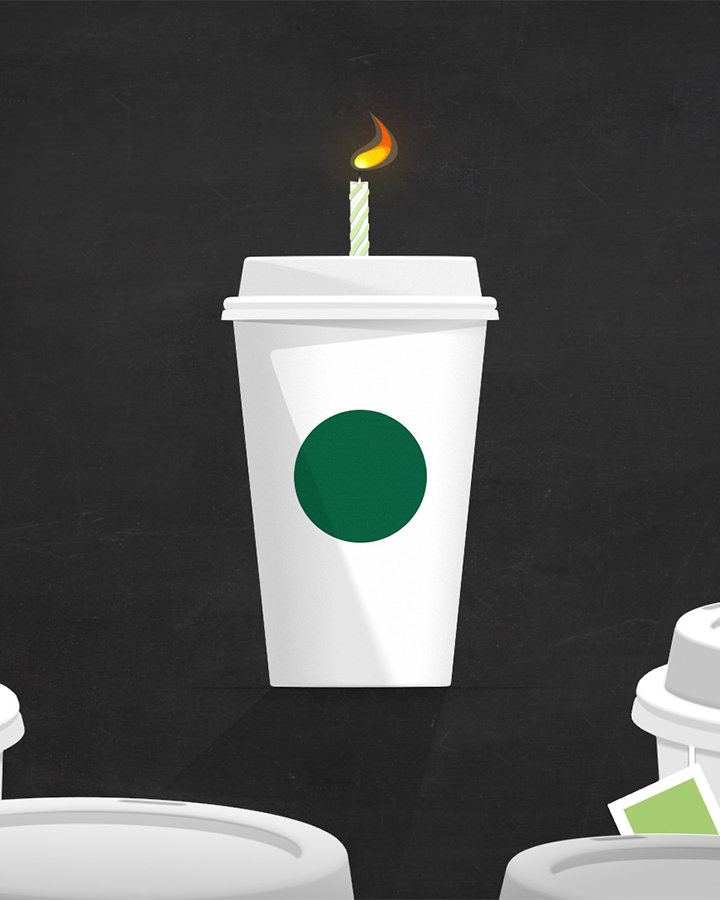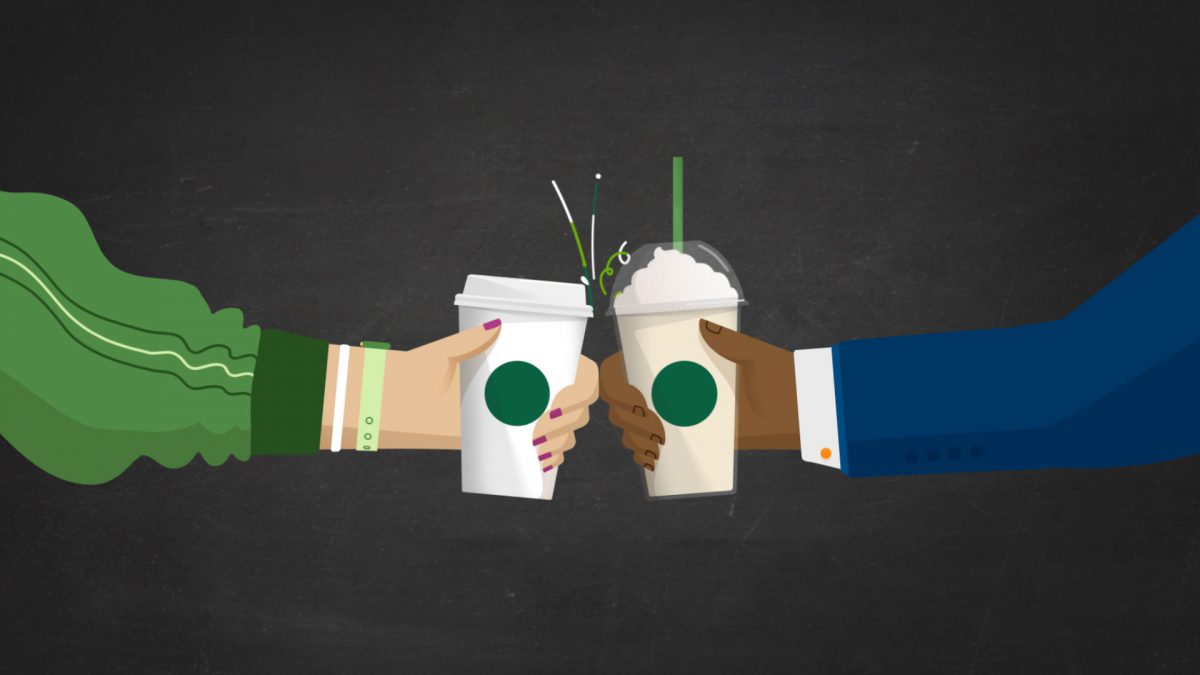 Like Virgin America Gold Status…Except Still Around. Sadly.
Snappy. Happy. Fun. A cross-platform campaign overflowing with caffeinated goodness. Do we really need to be rewarded for our love of coffee? The answer is yes. And we are happy to help make people's free birthday Venti Quad Half-Caf Soy No-Foam Light-Vanilla Latte dreams come true. Just remember to smile when you grab your drink off the bar, even if they accidentally write "Vlad"on your cup–those folks are working hard.