UA HOVR Fall/Winter 2018 Campaign
Commercial Spots, Social Content, OOH, Retail Display, Print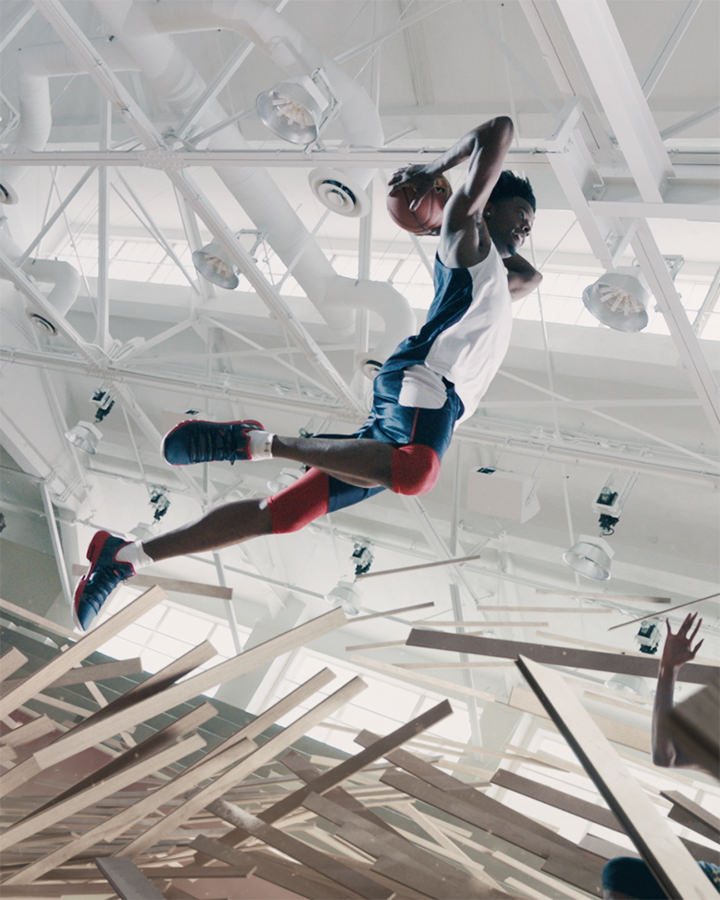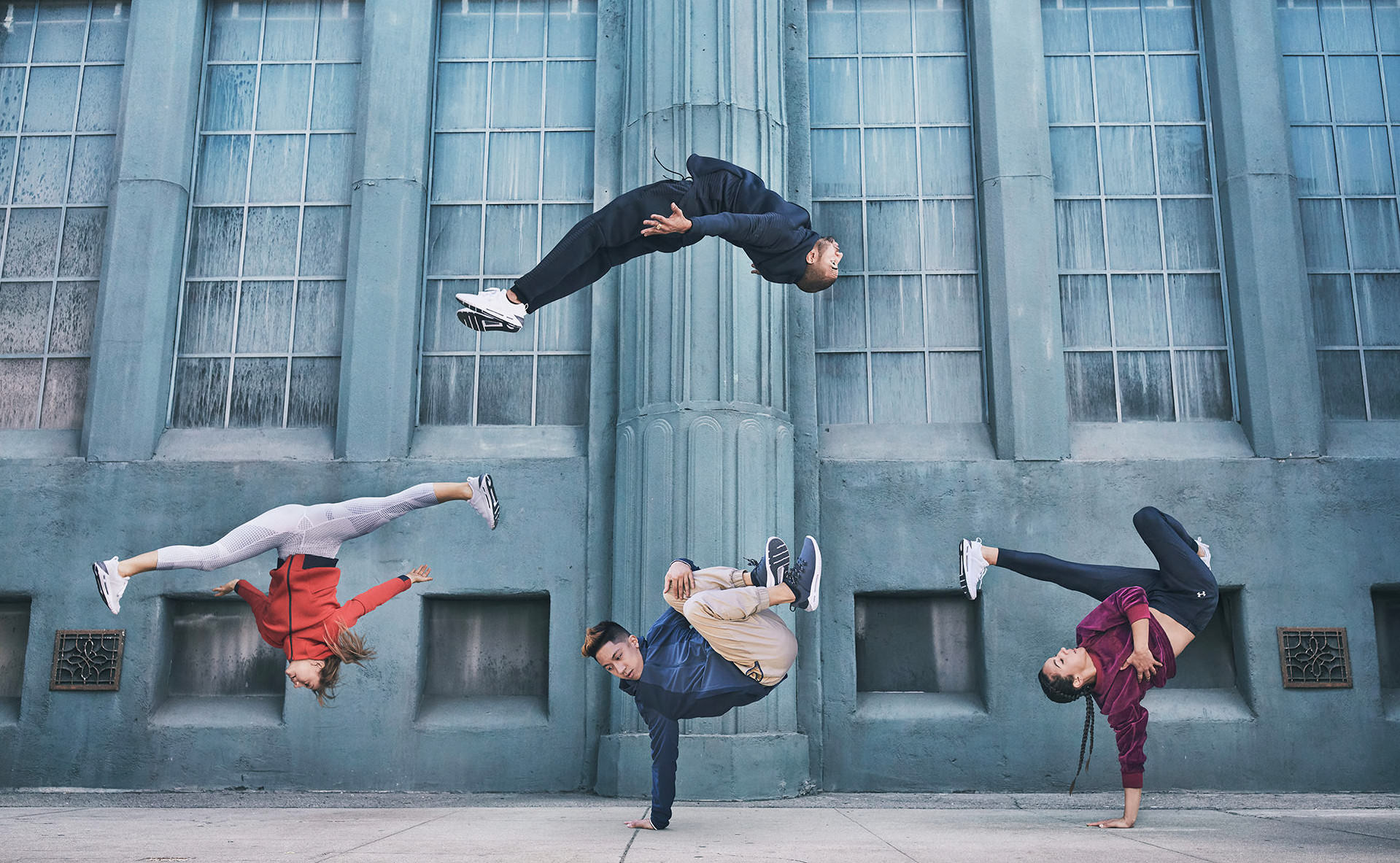 When Under Armour asked us to continue the UA HOVR story with a Fall/Winter 2018 campaign, we were happy to explore the world we created further. The focus this time was on expanding the visual style we created for the innovation film into a larger annual campaign for the UA HOVR spring launch. Six spots plus an anthem video using the same visual language around a new concept specifically for street footwear and basketball. NBA star Josh Jackson did break new career ground signing with UA a day before the draft. Noted.
Athletes floating through the air brings us back to our Nintendo Power Pad days when if you hopped on and off the controller, at just the right moment, you could crush your friends at Track & Field. UA's version involved real athletes and live-action shoots at multiple locations made to resemble Asia, Europe, and the center of the Universe: LA. Scenes showing various athletes in their competitive habitats highlight the shoe's functionality and appeal–break dancers doing some serious aerial acrobatics, marathoners gliding over the pavement and some high-flying hoops inside of a gymnasium.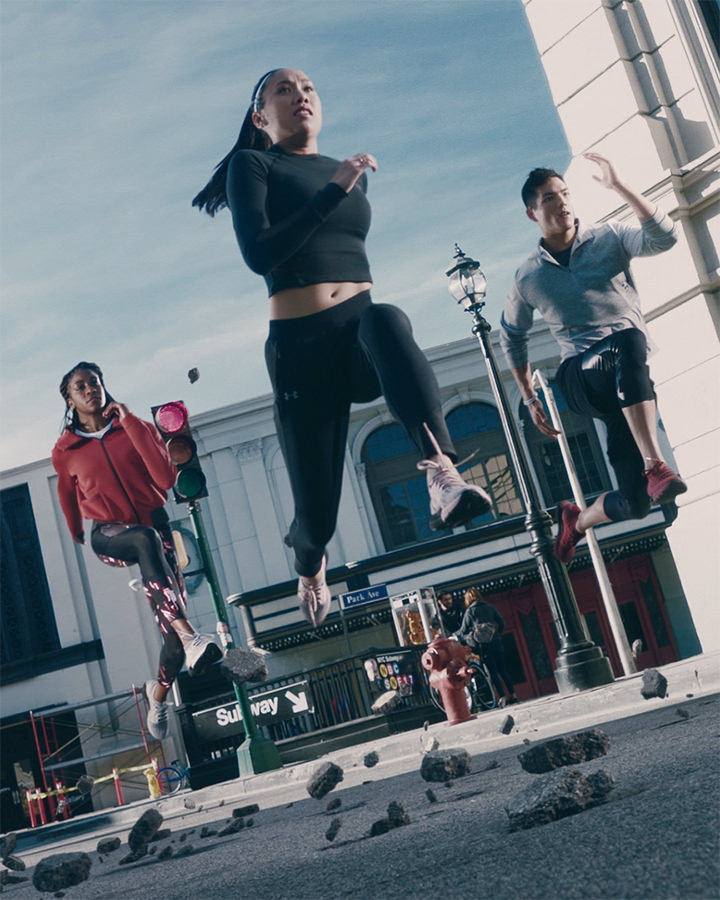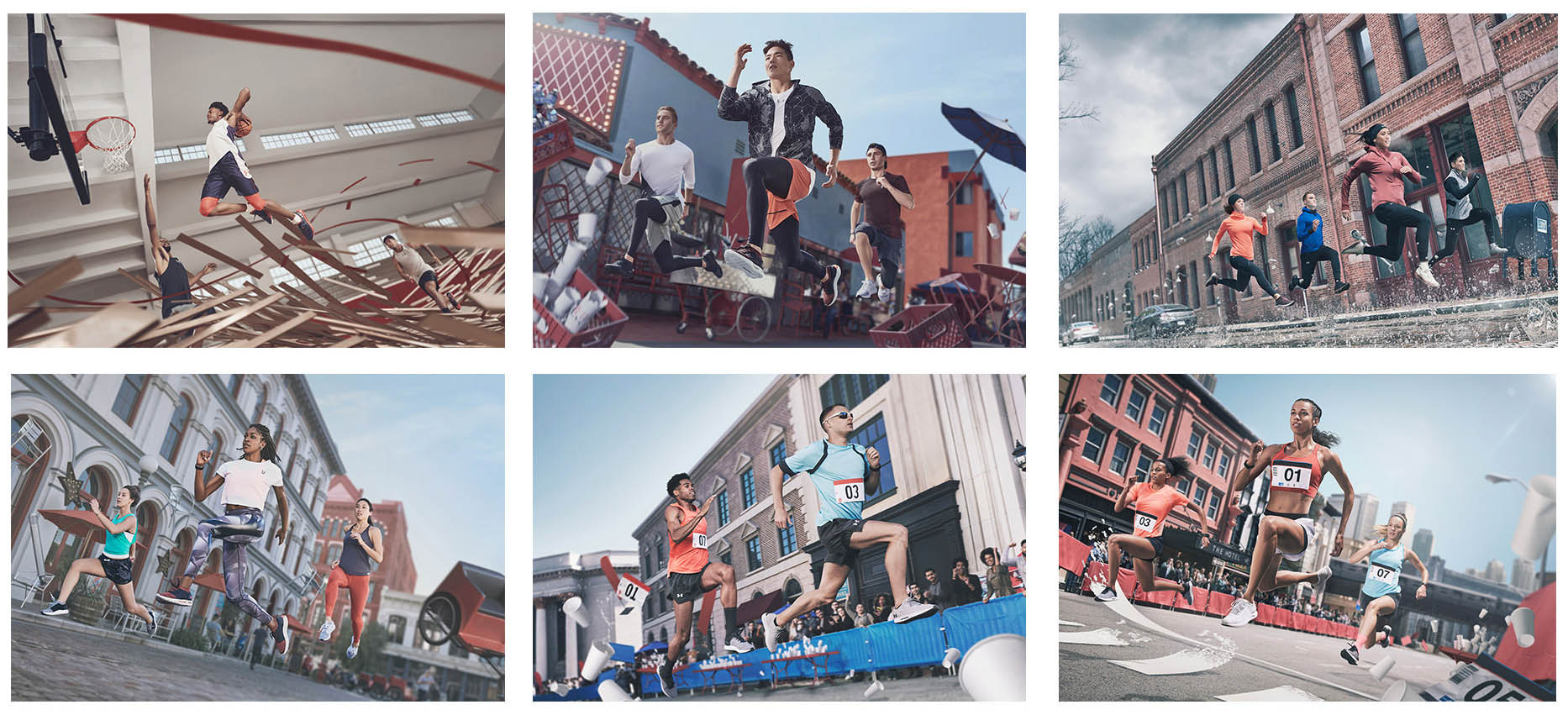 Black-and-white sketches burst into full-color storyboards that guided our live-action shoots and post-production. Given the massive scale of it all we were compelled to document it. The result is a cool behind-the-scenes perspective of our collaboration with the team at UA brining this amazing concept to life over the course of several locations, and many takes.
More authentically human than the hyperrealism of the initial launch, this spot features the earth-shattering, gravity-defying effects of athletic prowess. In addition to video promos, we delivered both print and editorial assets. Video may have killed the radio star, but print is still alive and kickin'. Even the stills highlight the weightlessness of the talent, the shoes and the world around them, hovering in midair. Whatever we can do to further the human race's obsession with flight.