UA HOVR Global Launch Campaign
Brand Film, Social Content, Microsite, Print, OOH, Retail Display, Brand Toolkit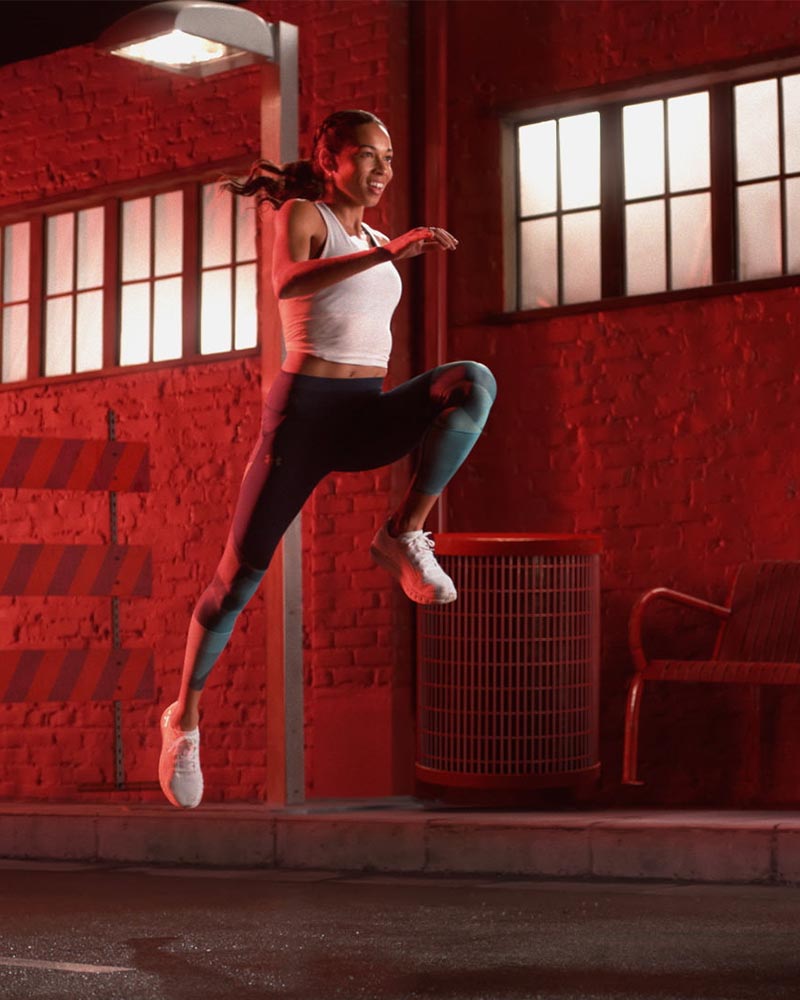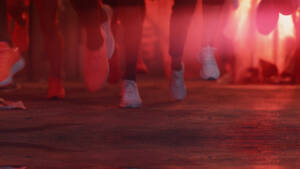 Usher in a New Breed of Under Armour
Under Armour has been known for its innovative performance products and compression fabrics for more than 20 years. Their latest UA HOVR innovation, and its use in two of their new running shoes, needed an 'all-out' entrance for it's simultaneous global launch. This meant furthering Under Armour's stance as a leader in performance apparel, equipment and footwear while devising a campaign that leveraged every facet of our production services. Our mission: Create an impressive cross-platform hero story of the technology, the shoes that feature it and the athletes who use it.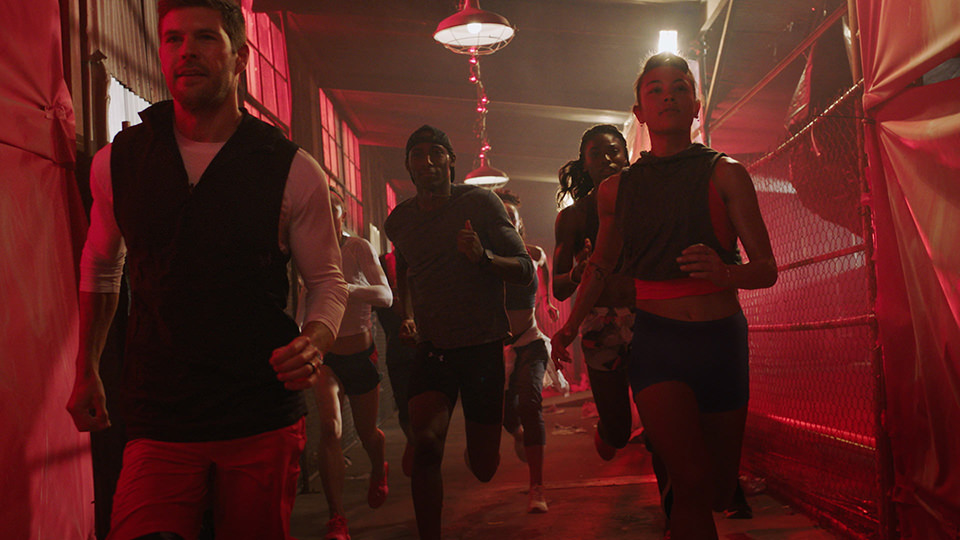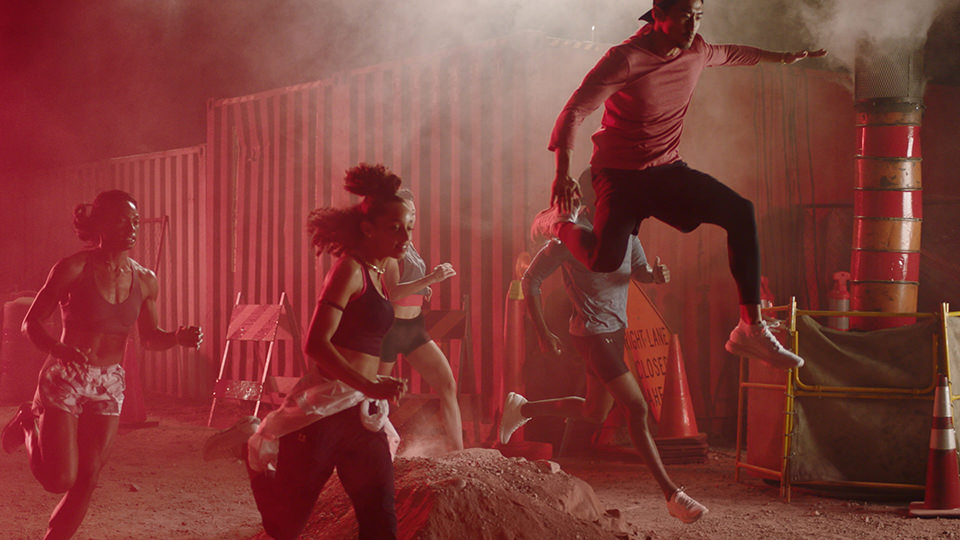 UA HOVR is a unique proprietary foam compound developed in partnership with Dow Chemical, and an 'Energy Web' compression fabric that wraps it–securing the foam and providing incredible cushioning and shock absorption with every single strike of the foot. Technology that makes runners feel and perform better with less fatigue. It's job: endless energy return.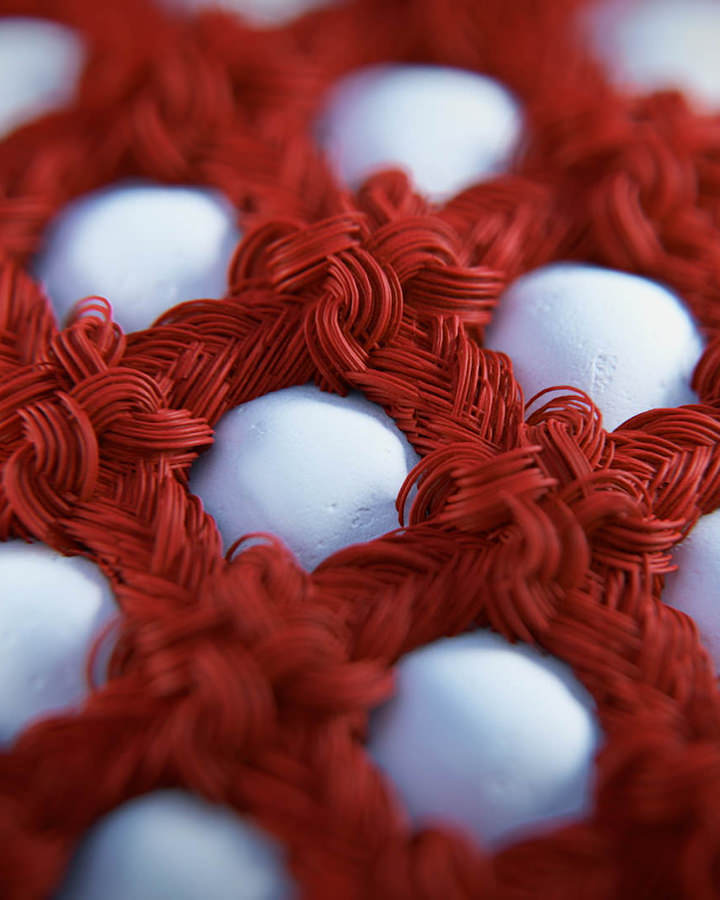 Here's how it works: the cushioning core of foam expands at an unwieldy rate, then the "Energy Web" fabric compresses the foam to harness the power into a moldable midsole that gives runners "lift." Without one, the other wouldn't work. (Like Hall and Oates, but less falsetto.) We visualize the combination at a macro level, abstracting their relationship to focus on the tension between them. (Like Mulder and Scully, but less aliens.)

Building a Zero Gravity World
Any product claiming the "Zero-G" sensation while running commands that we feature weightless photography and showcase the product on foot, on the ground, and in the air. We answered that call by devising an extended outdoor set with various urban zones as an obstacle course for our runners. Half a city block filled with traffic? Check. Alleyway shooting off a construction zone? Check. The runners showcase the cushioning and responsiveness that make you feel as though you are being lifted up in the euphoria of a damn good run.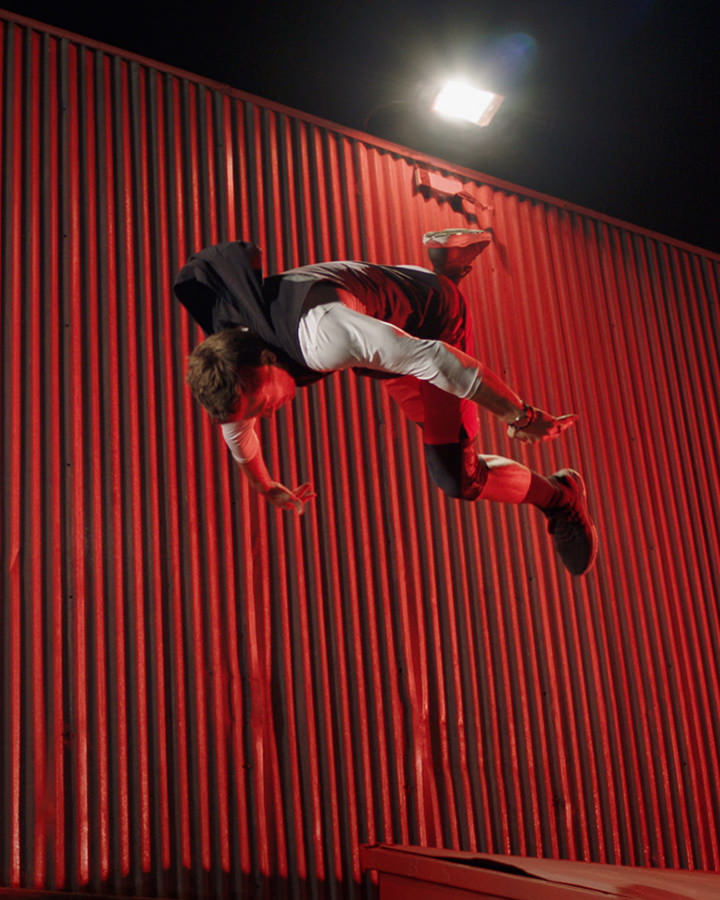 Global Messaging for a Global Market
With Under Armour's superior product, we positioned the message front and center (and left, and right). The energy of the Jamie XX's track "Gosh" imparts a dynamic, powerful momentum as typography hits back and forth while splitting frames punctuate the scenes to propel the viewer forward. All the energy a running film needs. Even the opening scene of Chariots of Fire can't keep up with this.  We then adapted our film and translated it into 7 languages across major global markets. All content launched in unison around the world creating a unique and shareable experience worldwide.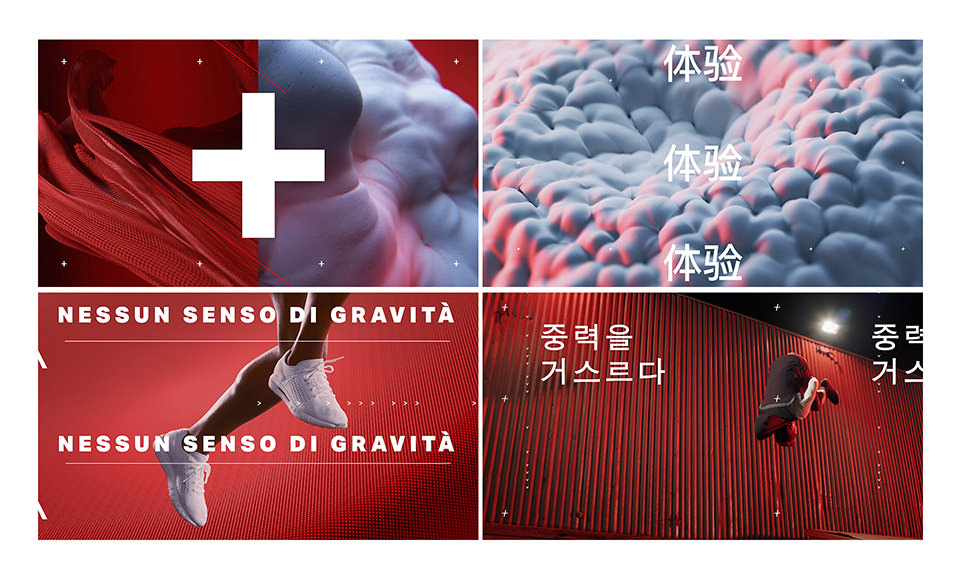 HOVR Flexibility Across Channels
The phrenetic language of the hero film parlayed into HOVR-related content across UA's social channels, events, and retail. With mounds of assets showcasing our talent, and both the Phantom and Sonic sneakers, we crafted individualized stories about varying shoes, colors, or talent per global region via motion, print, and exclusive website content.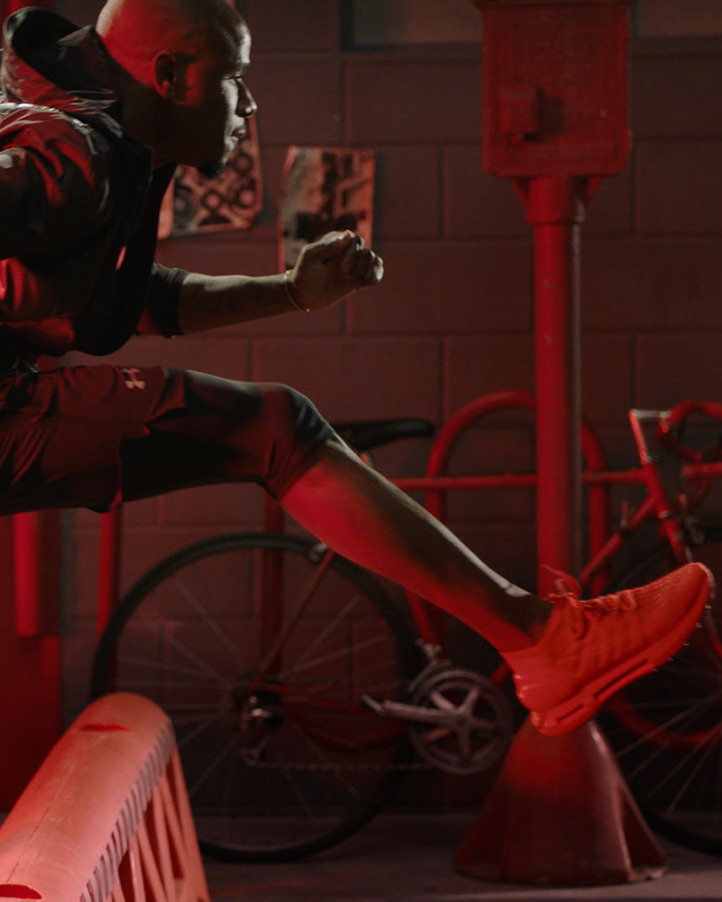 From Responsive to Interactive
Highlighting our graphic "Energy Web" fabric, the website viewer has a mobile-friendly scrolling experience that walks them through the steps of UA HOVR's creation. The content also scales beautifully for larger screens and was featured throughout the UA HOVR House, an experiential retail pop-up that toured around the nation. Our collective work was projected inside an elaborate dome facility to immerse the viewer in UA HOVR's product and technology.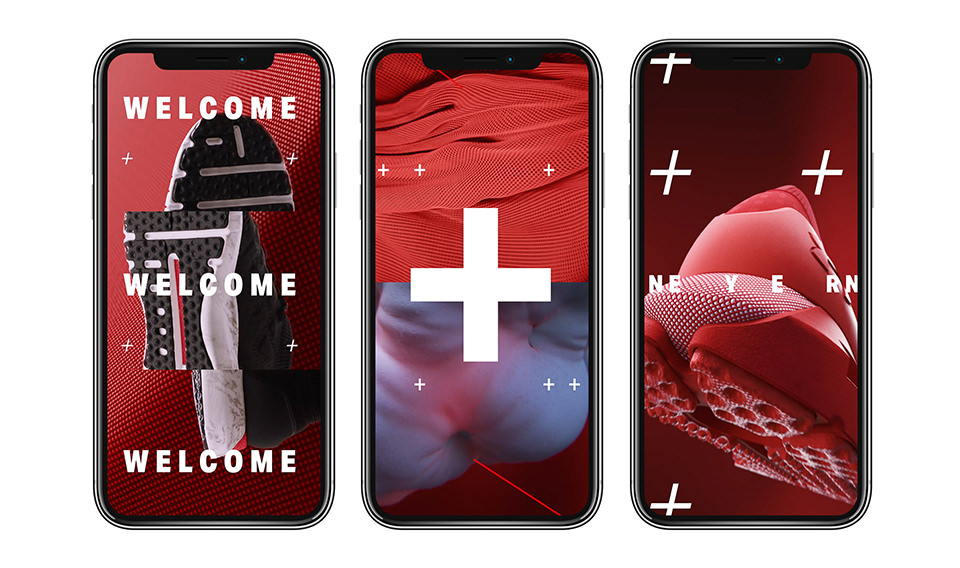 Our creative collaboration with Under Armour allowed us to ideate and fight for what this campaign could be. This led to one of Under Armour's most successful and groundbreaking campaigns ever, selling out the initial stock of the UA HOVR Phantom in less than five days. The campaign was featured in Forbes, Fast Company, Business Insider and more. Their stock is on the rise and the brand film has led to enormous success in Under Armour's overseas Chinese market, one of their largest.
"We really appreciated the partnership the team at We Are Royale offered. The collaboration led to a fantastic end product. From the onset, the team understood the bigger picture, and crafted an Innovation Film that had legs to stretch across all touch points of the consumer journey."
Brian Boring –Vice President of Global Brand Creative, Under Armour
Under Armour is breaking into the footwear market in a big way, and it's paying off. Due in part to an incredibly cool product and a global creative campaign that leaves you breathless, heart pounding and ready for more.