Making a Maze of Amazingness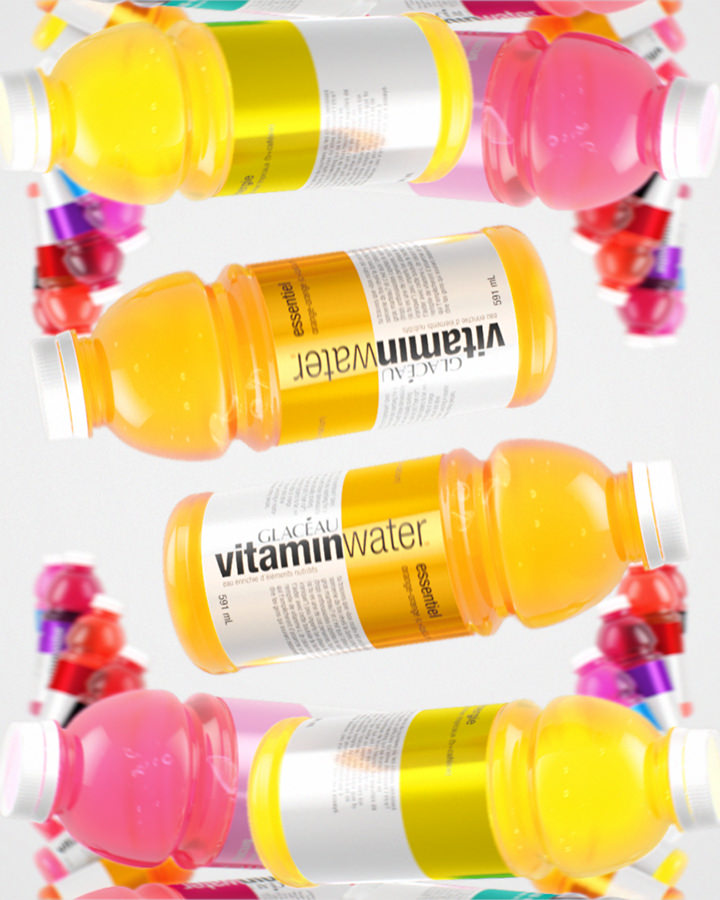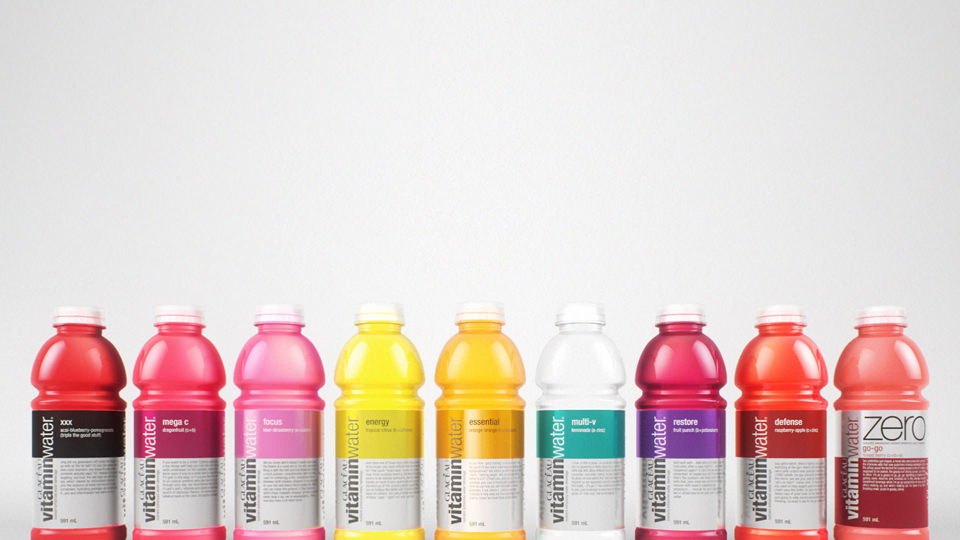 Feature All the Flavor Combos
When agency Sid Lee had a hankering to partner on a spot highlighting the wonderful world of Vitamin Water, well, how could we resist? Hydration is very important, and the world needs to know.  We chose to tell that story in a fantastic array of colorful bottles choreographed to an energetic tune.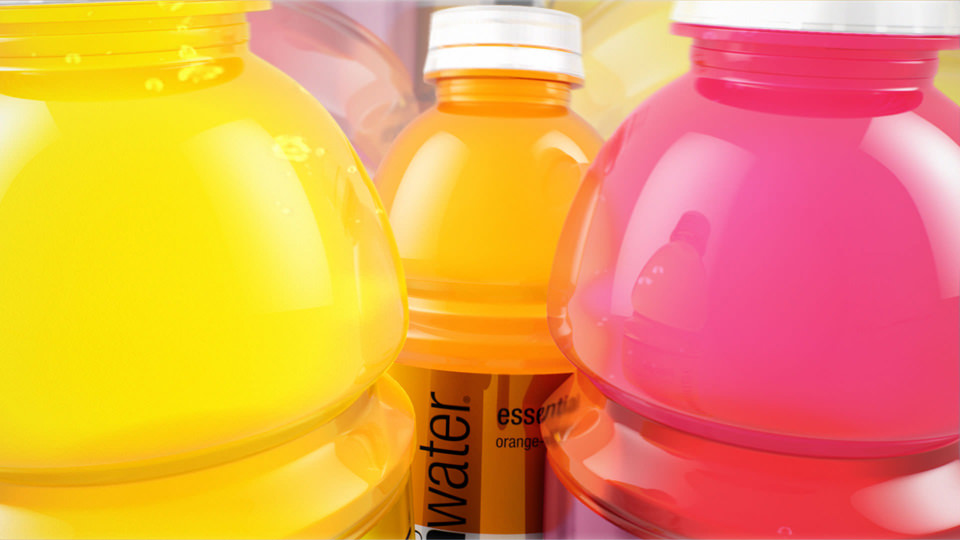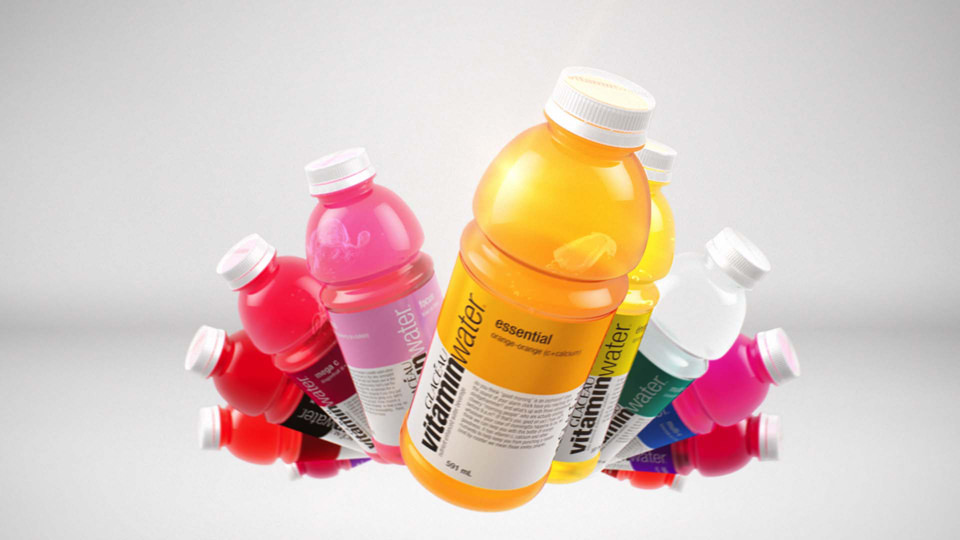 What better way to showcase the rainbow of colors and varieties than an epic, toe-tapping kalei-da-venture of Vitamin Waters? We modelled a universal bottle, created liquid dynamics on the inside, and animated with a set of proxies to iterate faster.  Once that was locked in, we worked through the look of the bottles arcing through the air with dynamic liquid moving inside. When all was said and done, we drank the rest of the reference product and hit render.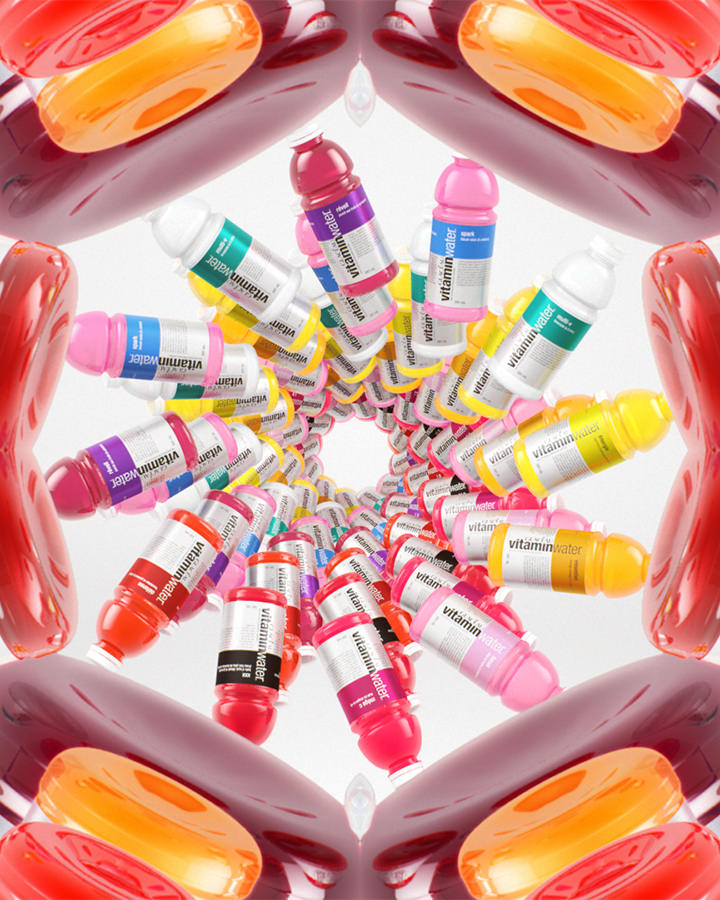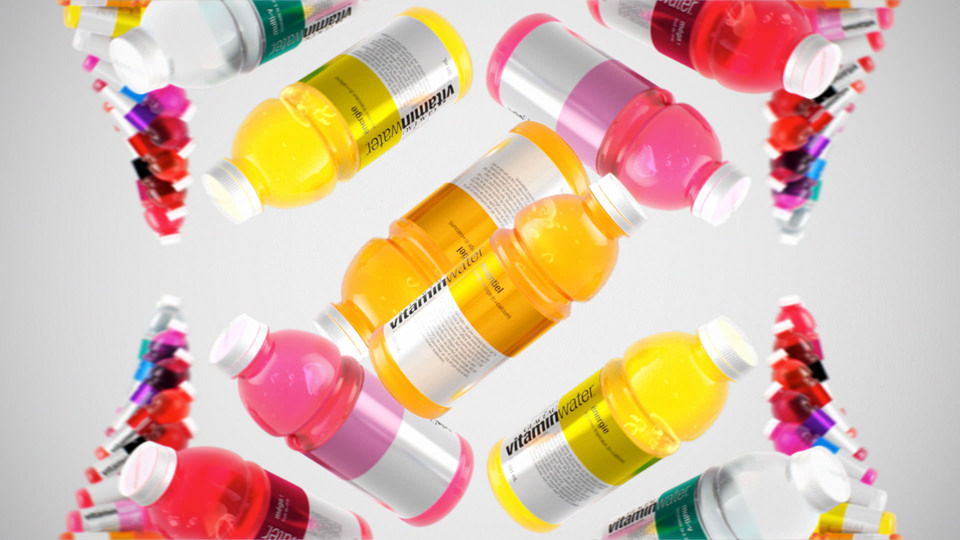 Forget those three-times-a-day hard-to-swallow pill vitamins. There's a new kid in town, ready to kick dehydration's heinie. The collaboration with the team at Sid Lee led to a universally loved spot that people just can't stop smiling from after giving it a watch.