Arcade Games Banner Campaign
Doubling Down on Nostalgia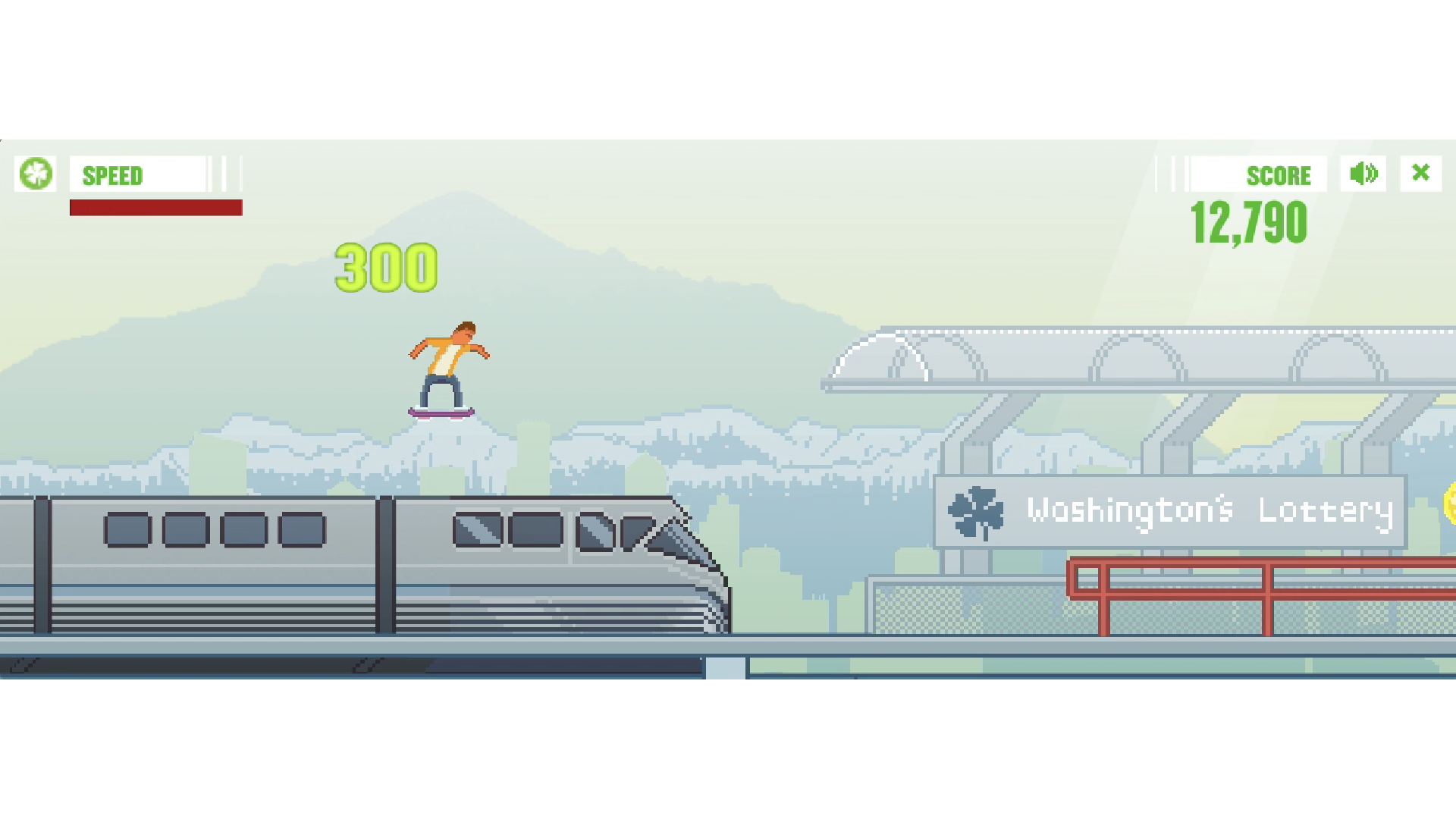 Most of us, while emphatically refusing to cop to our age, will admit that we're of a certain generation that essentially lived and breathed the original Nintendo Entertainment System. We're also not afraid to concede that that's partially (mostly) still true, and have gotten in many a heated argument over whether Contra is actually beatable without the cheat code. But we digress. Thankfully, our collaborators at Cole & Weber are cut from the same cloth. We're not one to brag, but together, we came up with the phenomenal idea of creating a series of 8-bit inspired arcade games for The Washington Lottery to live as both rich media banners and an HTML site.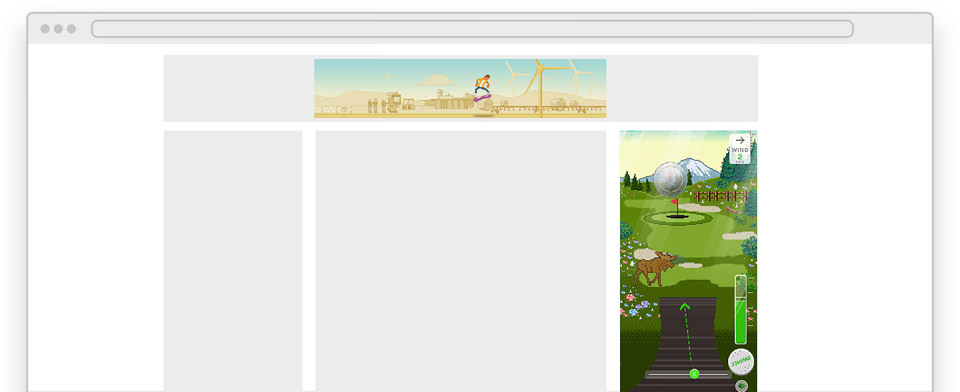 We really thought of this as if we were creating a stand alone game title that required enough depth to keep users engaged over a prolonged period of time. Cumulative both games we built contain more than 350 image assets. Each game draws thematically from WA Lotto's on air and print campaigns (previously designed by none other than us). Character Animations were a combination of traditional cell animation and 8-bit digitizing for that nostalgic effect. We collectively settled on two games: Hoverboard and Zorb-Golf.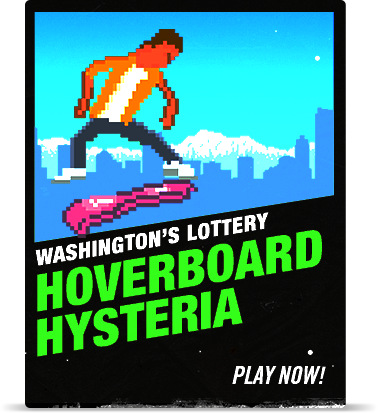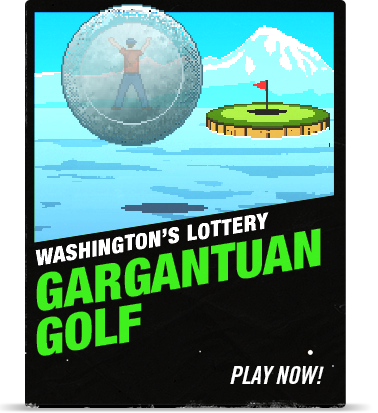 Hoverboard is a traditional side scroller skater, featuring our hero as he hovers through various Washington locations, collecting coins and lucky clovers–hover-grinding on everything he can.  Hoverboard features 4 unique levels with iconic state environments. Olympic rainforest? Check. Bavarian town of Leavenworth? You betcha. And of course, the linchpins of an addictive game: easter eggs and a user scoreboard to prompt constant repeat play. Hint: the faster you hoverboard, the faster you'll score.


"Zorb Golf" is a new spin on the POV golf game, in which our hero has created a golf course utilizing giant hamster balls he can climb into and then use to roll himself down a ramp and "tee off." Built both in HTML and Flash, Golf features the first few holes on the rich media site, then directs users to a standalone microsite where all 9 holes can be played. From Seattle to the San Juan islands, the Cascades to the windmills of central Washington, each hole was designed for a little state tour. Real three-dimensional physics calculate the ball's flight path as our sportsman hurdles through the air. Each hole is given a par based on difficulty. Getting knocked out of the air by a giant orca whale is a sure-fire bogey.

The two primary uses for these games–rich media banners and a microsite–required them to be lightweight (read: under 300k file size). Fortunately, 8-Bit art weighs less than most gifs. The challenge was to create an 8-Bit design language that old nostalgic gamers (like ourselves) would identify with and still be visually attractive to those poor souls who never witnessed the amazingness of RC Pro-Am. Meticulous design elements were created on a per pixel basis at 50%, then scaled up and layered in space using modern lighting and atmosphere techniques.

The result is a modernist take, reminiscent of Skate or Die (minus the crazy blue-haired skate shop owner) with a super fun approachability for a new audience. We'd like to think that some good 'ol 8-bit animation is a uniting force for good: bringing together older and younger generations alike to solve our world problems. The statistical likelihood of which is perhaps on par with winning the actual lottery, but we can always dream.