Football Commercial Campaign
Commercial Spot, HTML5 Game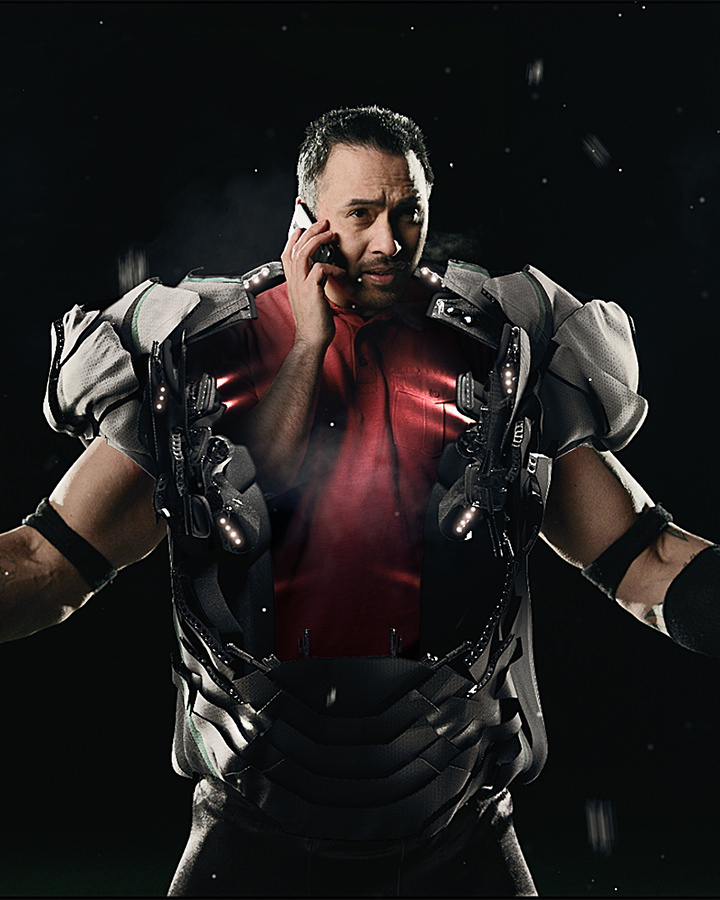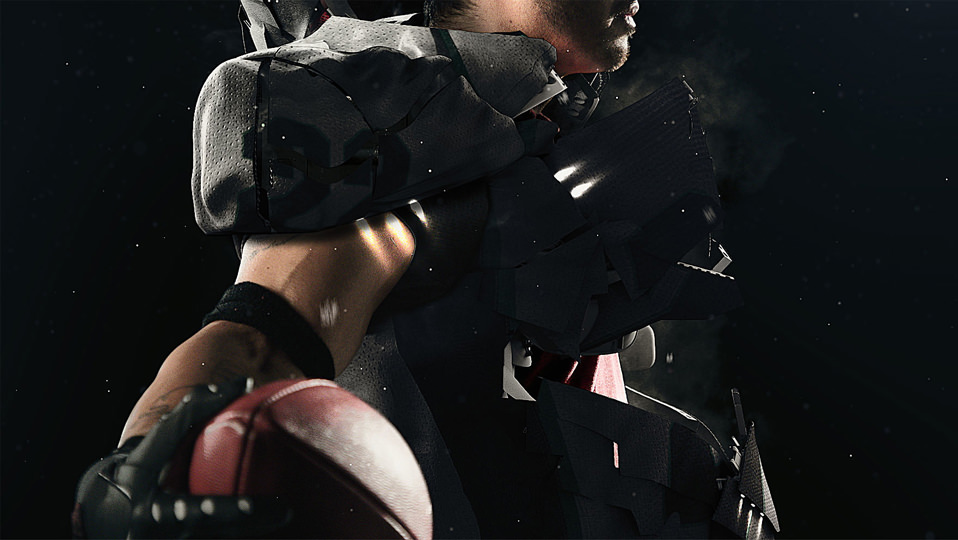 What would it take to fulfill that high school dream of fancy footwork through the defensive line, leaping past the last nine yards and scoring the game-winning touchdown? Turns out, a lot. But could we visualize a game unlike any other, where each of us were built perfectly for the gridiron battlefield? This was the challenge set forth by our comrades at Cole & Weber for Washington's Lottery "Dept. of Imagination" campaign. An intense, hyperreal football game between rivaling teams that finds another creative answer to the age old question: What would you do if you won the lottery?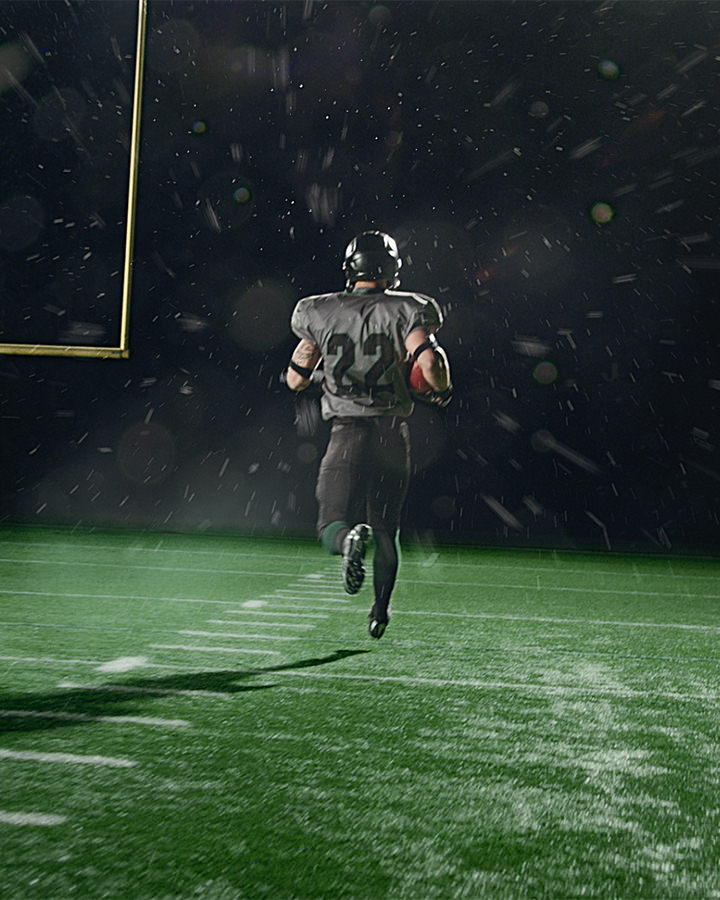 A VFX-driven promo, a banner-ad arcade game, and unique 1st-person football match? We got pretty geeky, uh granular, with it. Built-in fiber muscle amplifiers, an interior coolant circulatory system to wick away sweat and a wrist-band touch screen controller all give the muscle clad suit (and the players within it) an edge. We extended the spot with a browser based, mobile-friendly arcade game heavily inspired by classics like Battlezone and Temple Run. Then to go the extra yard, we enabled Shazam to recognize the audio within the spot and seamlessly link the user directly into the football simulator.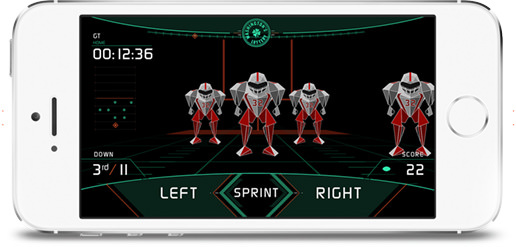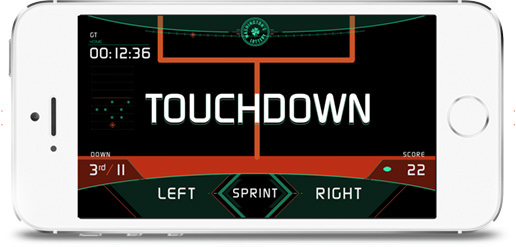 Imagining the Possibilities
In the end, the Washington's Lottery Football campaign spanned the creative gamut to bring the virtual football field to life for everyone, regardless of athletic prowess. The fun and approachable digital extensions to our tech-driven story allow dreamers to dream bigger. What kind of sick exo-suit will you dream up? Even we had a spreadsheet of the ridiculously awesome things we could do with that $768.4 million Powerball.