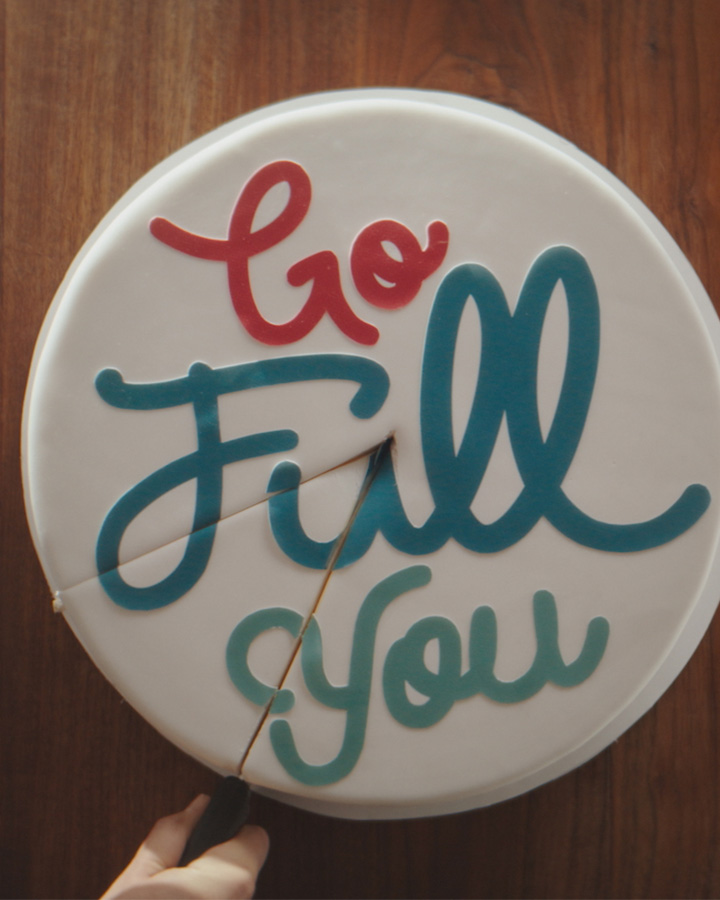 How Would You
Go Full You?
If you won the lottery, how would you go full you? Would you lean into your eccentricity? Your reverence? Washington's Lottery wanted to express this tongue-in-cheek idea through a series of campaign spots that celebrate the distance you can go to become a more in-tune version of yourself post-lottery win. And honestly, if we won the thing, who would dare oppose such a "world is your oyster" way of life?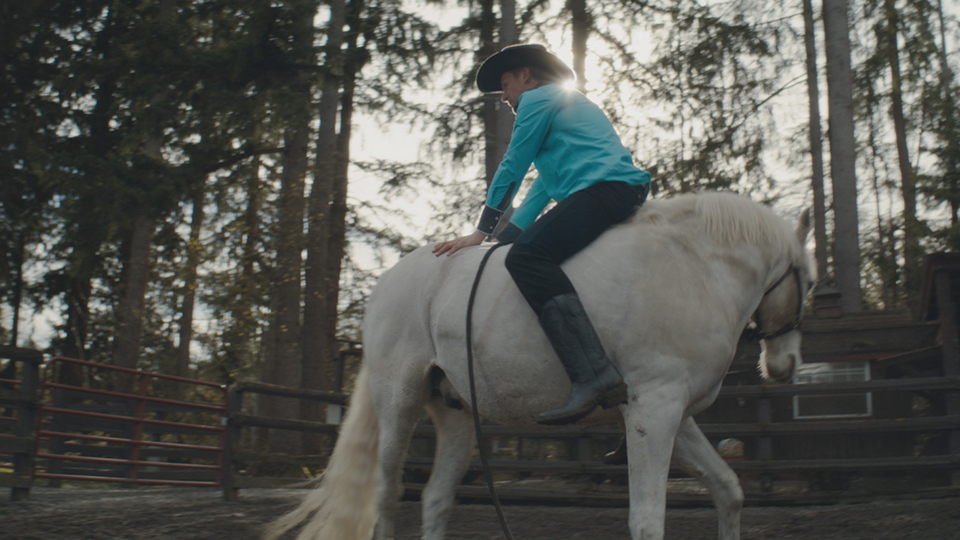 The first spot depicts a woman whose family wins the lottery, so she goes full force into her love for baking to summon her inner Duff Goldman and become the ultimate cake master.
As the woman improves in her newfound skill, she begins to trick her family with "Is It Cake?" moments. Her husband mistakes her cake for a coffee mug, her daughter is hoodwinked into believing her soccer ball is the real thing.
We wanted the set to feel aspirational and saturated, full of pops of color that would mirror the art direction of the cakes. We found the perfect Seattle home that boasted a bay window overlooking the lake, which brought in the perfect amount of natural light for filming. Since we wanted to bring in color using the cakes and wardrobe, it was vital that the kitchen remained as white as possible — the perfect way to ensure her creations stood out. No CGI was used in the making of this spot; each of the cakes depicted were actual cakes created by two local cake design masters.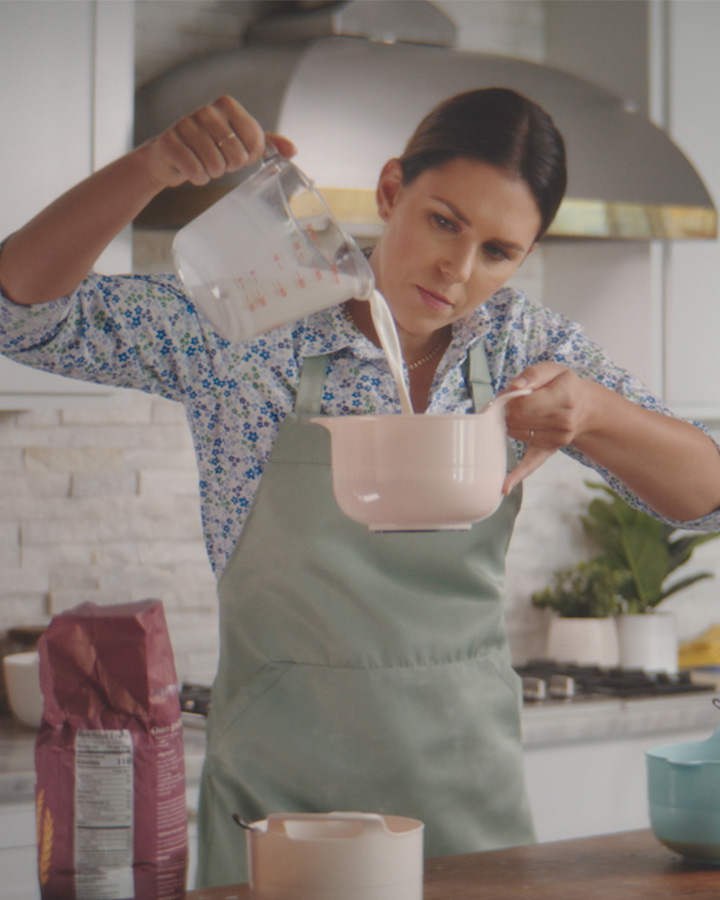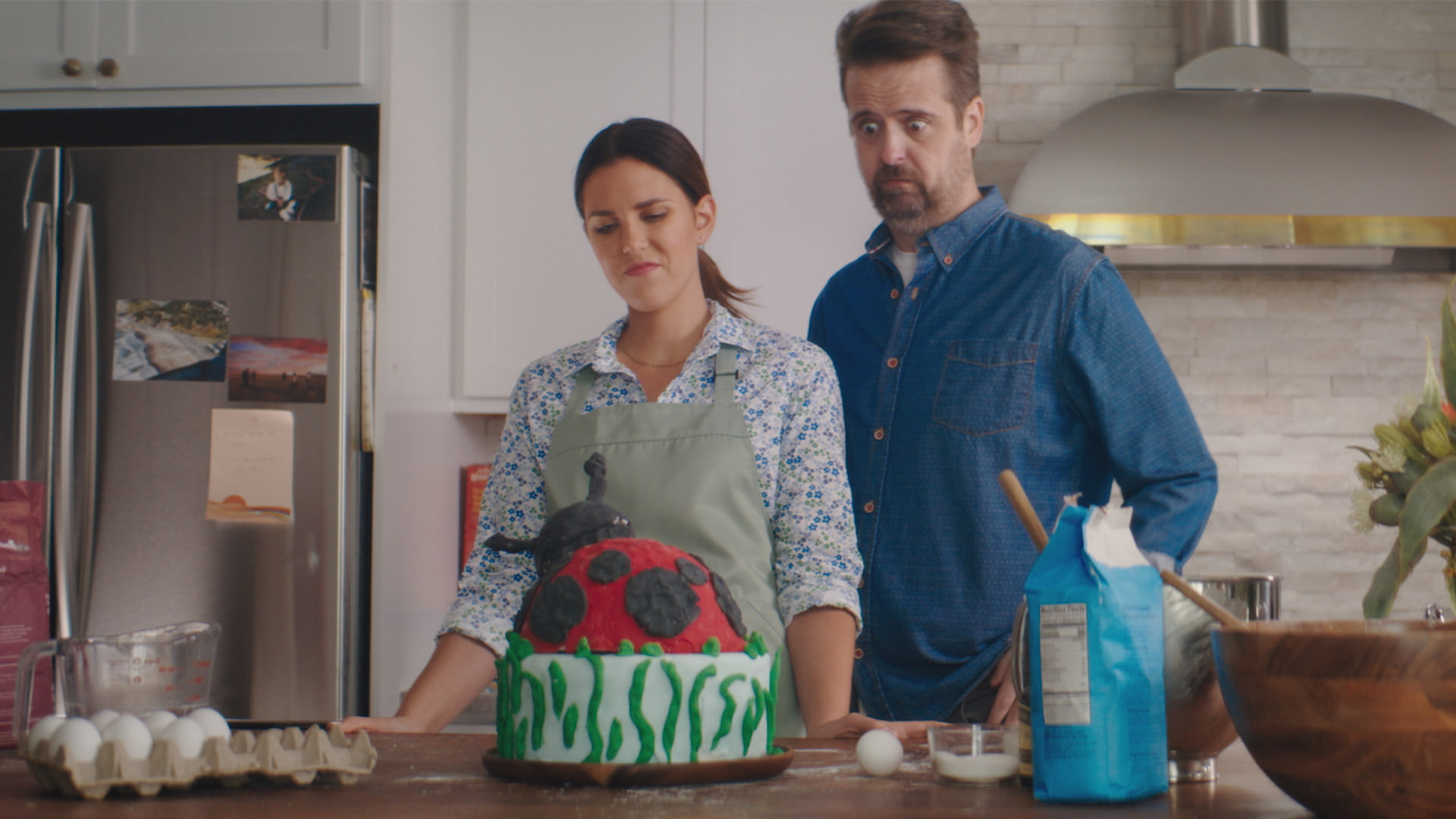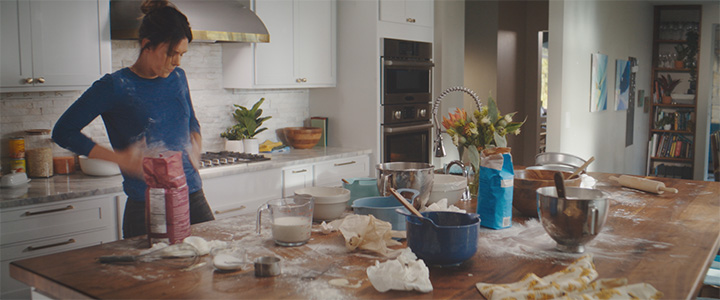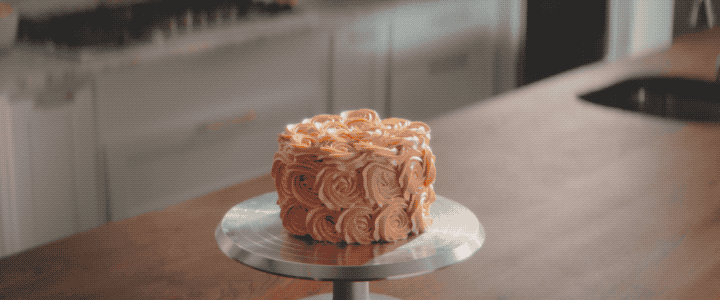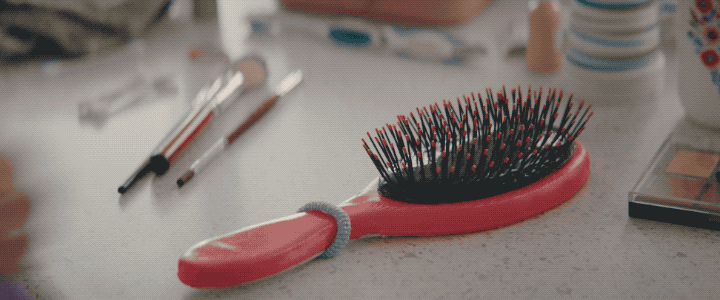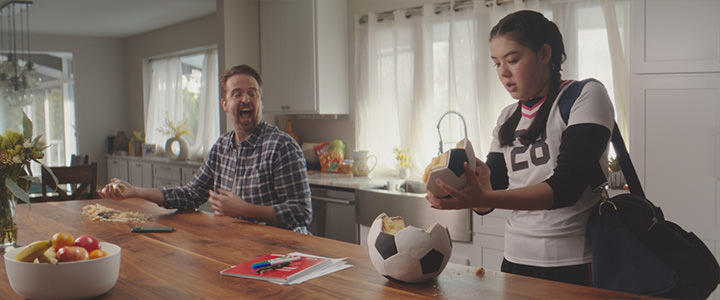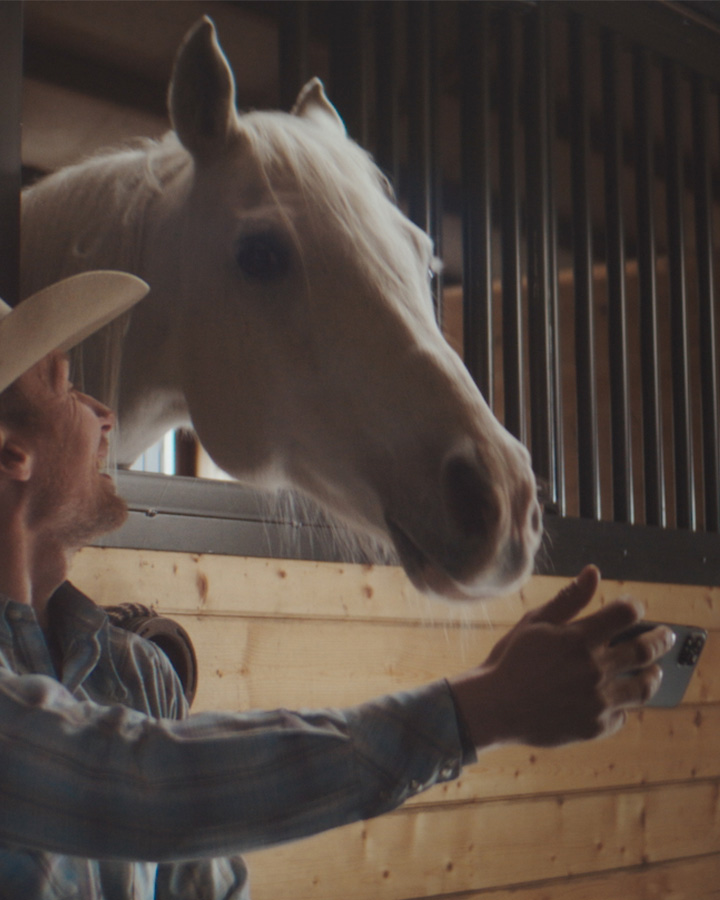 On the other hand, the second spot depicts a tech bro who buys a ranch to live out his cowboy dreams. When the rancher drives off post-sale, the man realizes he's stuck with an unruly, borderline rabid horse. And how else would you think to spend time with this crazy majestic creature in this day and age than by teaching it how to dance, recording a music video of it, posting it on the internet, and witnessing it go viral? 
We shot the spot in Redmond, just outside of Seattle, at a legit horse ranch. The ranch boasted all the extra elements we were looking for, from the big corral for the horse to run around in during the training sequence, to the indoor arena where the cowboy would film his viral video. The best part? The cowboy actor moonlights as the horse's trainer, so we came up with dance moves based on what the horse already knew. A cowboy that can literally dance with his horse? We know, we were in awe too.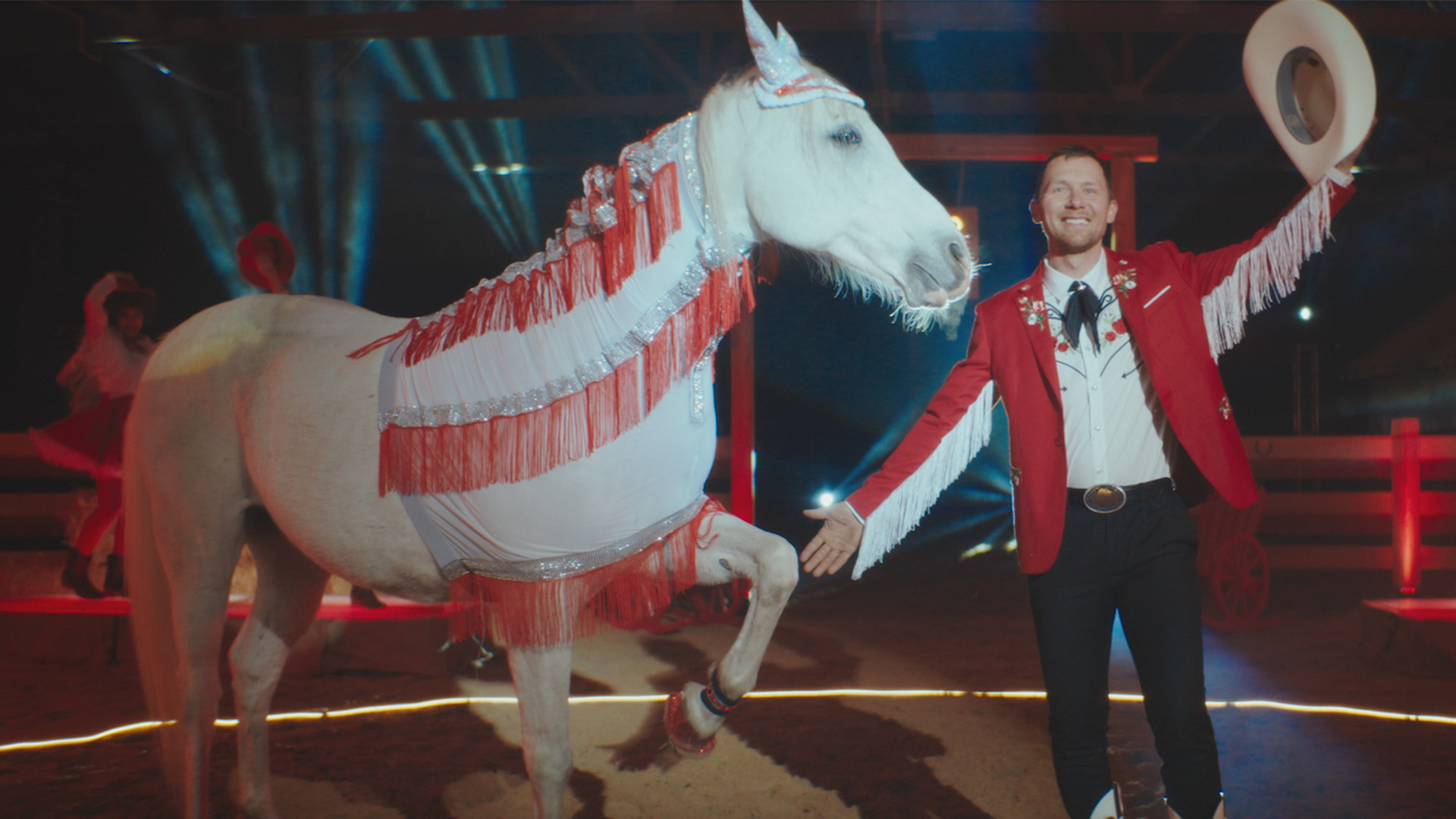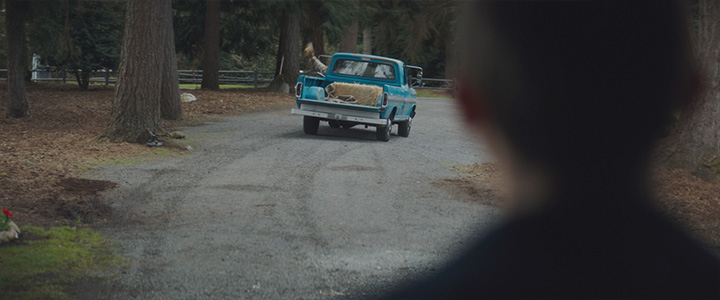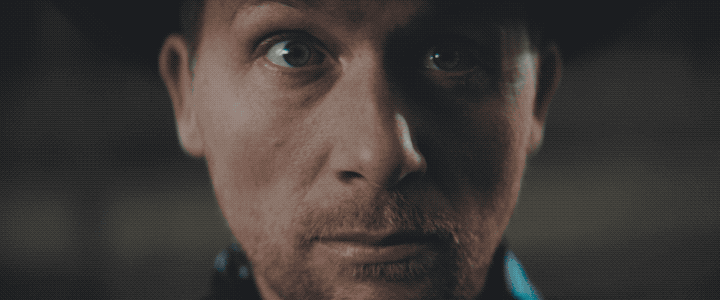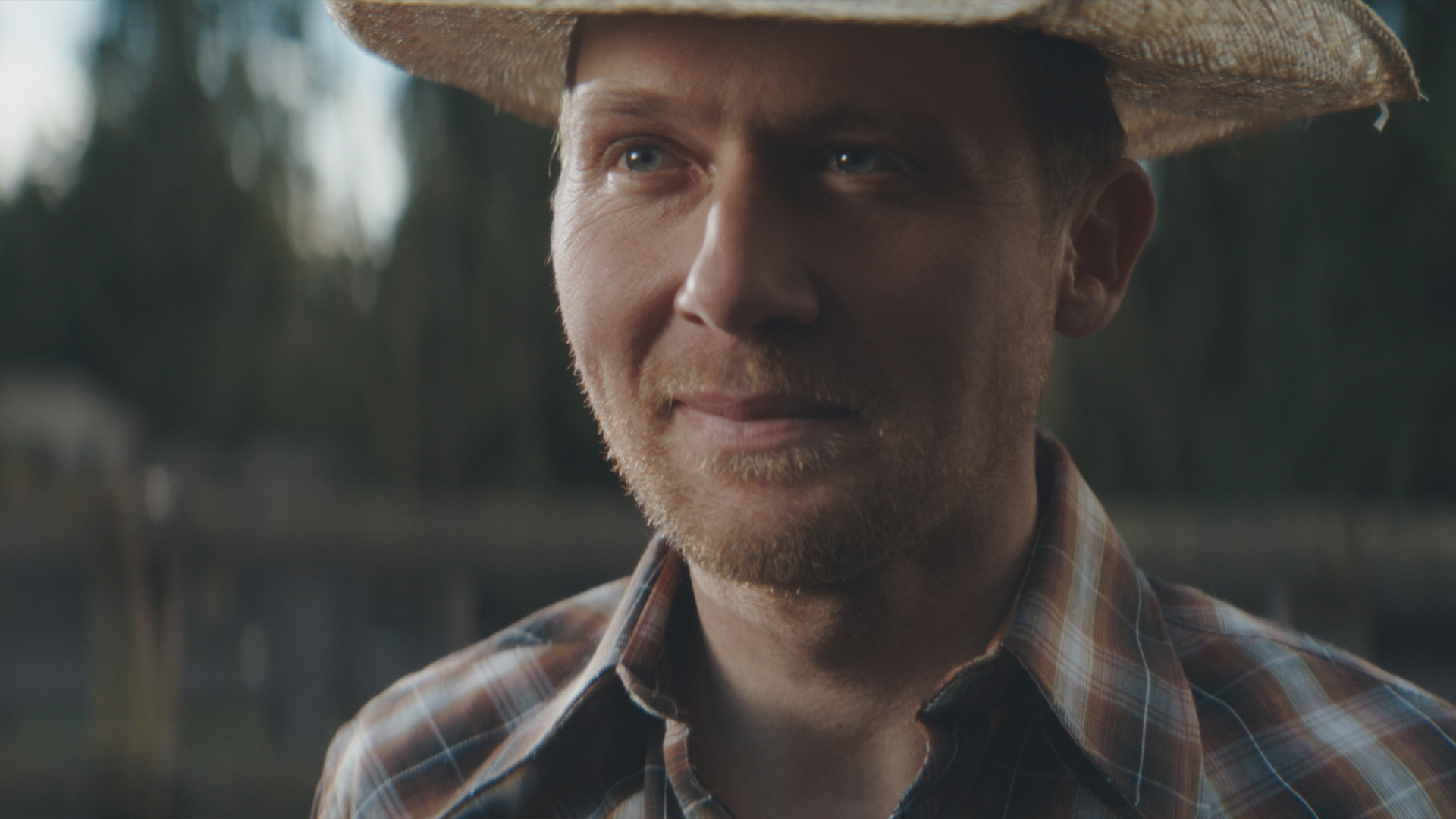 We love a good opportunity to get our hands on some awesome creative and push it further. Take it from Ms. Artisté and Mr. Viral, nothing beats a dream and some determination.